Studying ECG in med school can be pretty challenging, so you need to consider these best ECG courses to help you enhance your knowledge in the area.
You would want as many resources as possible in order to maximize your grasp of the course, and reading books alone is not always enough. Keep reading to know more about the available ECG courses today!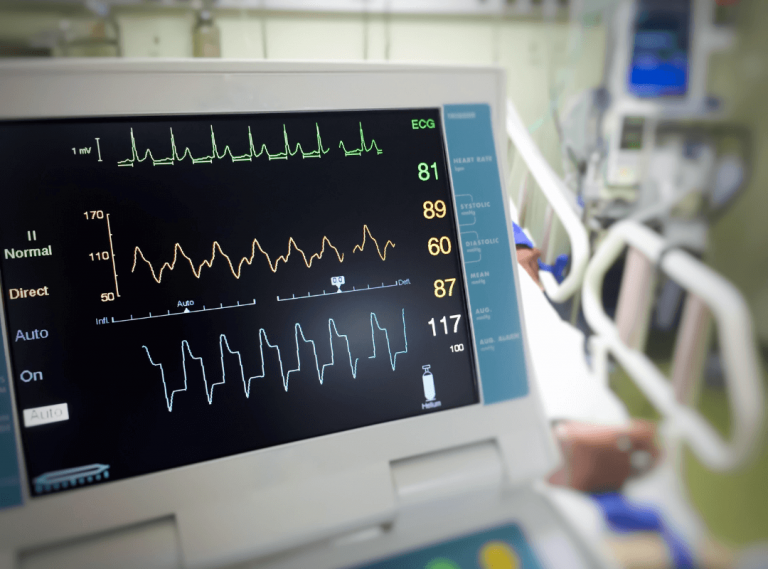 What Is ECG?
ECG stands for electrocardiograph. It is used to record and identify electrifying signals in the heart. This procedure is non-invasive and primarily administered when diagnosing patients suffering from suspected and existing heart disorders.
This procedure is essential for effective post-diagnosis care, so a qualified and reliable professional is required to conduct the ECG. This makes ECG interpretation courses an integral component for undergraduates and students in medical schools. They help medical professionals understand the functions, significant features, and overall science behind the interpretation of ECG.
It is also sometimes known as EKG; ECG's German equivalent is called the elektrokardiogramm. Aside from the spelling, it doesn't differ from the procedure.
Get The Exact 8-Steps I Used To Get A 3.9 GPA In Med School For Free Below!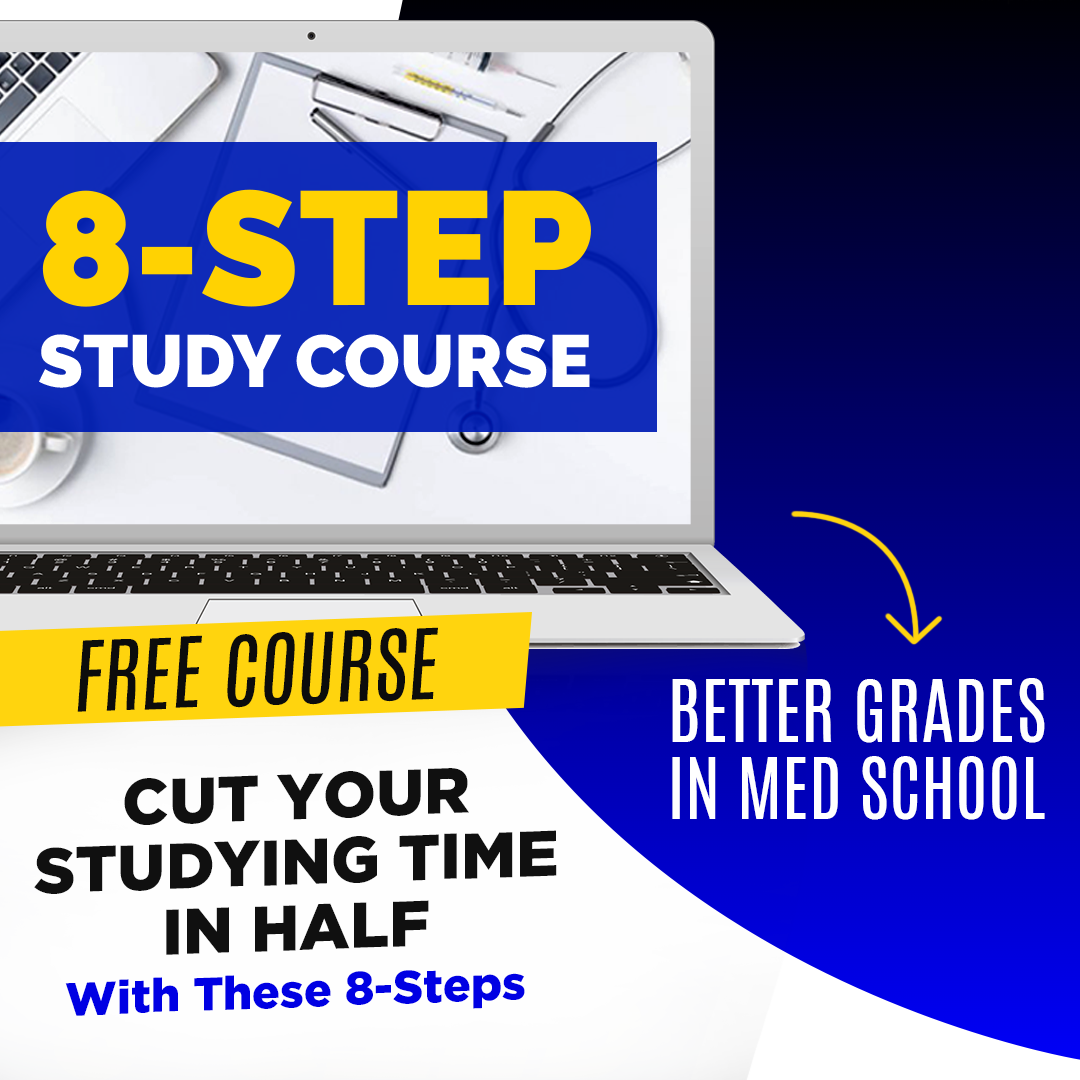 What Is The Purpose Of An ECG?
An ECG can detect heart issues in people of different ages. It can discover the underlying cause of heart rhythms, chest pains, pacemaker malfunctioning, pain in the left hand, chest tightness, and more. Due to its essential function, it is always present in clinics, hospitals, and ambulances. Some smartwatches even have a feature that shows ECG patterns these days.
Bonus: Want better grades with more free time (and less stress)? Get access to our free 3-step study system here to see what other top students do that you may not be doing!
These are the things an ECG can detect:
Heart attacks
ECG can detect previous heart attacks and blocked arteries that may be causing chest discomfort and continuous attacks. It can also see if there is a blockage in the blood supply to the heart.
Coronary heart disease
This condition occurs when the blood supply of the heart is interrupted or blocked by a fatty substance build-up. The common symptoms of coronary heart disease are chest pain, feeling faint, nausea, shortness of breath, and pain throughout the body.
Cardiomyopathy
ECG can identify if the wall of the heart is enlarged or thickened. This mainly affects the ability of the heart to pump blood, which can be detrimental. This can be inherited and primarily seen in younger people and children.
Arrhythmias
Arrhythmias is when the heart beats abnormally, either too quickly, slowly, or irregularly. This can affect people of all age groups, and it has four types: atrial fibrillation, supraventricular tachycardia, bradycardia, and ventricular fibrillation.
It would be better to get an ECG in case the following symptoms are present:
Shortness of breath

Dizziness

Chest pain

Heart palpitations

Fatigue

Quick pulse
Now that we have established what ECG is and why it is crucial in the medical field, it is time to discuss what to look for in a good ECG course.
Want Better Grades In Med School In Less Time Using Just 3 Steps?

Click Below To Get FREE Access To Our Study Course To Discover The 3-Steps Hundreds Of Med Students Have Used To Increase Their Grades & Efficiency While Studying Less
What To Look For In ECG Courses?
When choosing an ECG course, it is essential to look for some of the components required for your studies. Not all courses offer the same complex concepts and comprehensive coverage, so check out the inclusions first.
A good ECG course should have the following:
Instructions in the English language
Accessible online
Do not require a formal application process
Structured course with a definite learning path
Provides different levels of learning: from basic to advanced, that are applicable for most health care providers like paramedics, PAs, EMTs, nurses, and physicians
It would be best if the course could be found within the first 50 organic google searches when you look for "ECG/EKG online course"
Top 10 Best ECG Courses Online
Here are the best ECG courses we have found online:
Medmastery offers various courses for medical students to learn different topics more comprehensively. For the past years, they have received multiple prestigious awards for their use of world-renowned educators and informative presentation of each lesson.
Medmastery acquired full accreditation with UEMS and ACCME. They offer three ECG courses specifically designed to cater to students from an amateur level towards total mastery. The course structure is logical, and the content is focused on the core of the essential knowledge and leaves out irrelevant materials. Their courses are not intimidating and overwhelming for students, which will surely equip them with the skills necessary for the ECG application.
Most medical learning platforms emphasize knowledge acquisition, but Medmastery gives more prominence to the foundation building of the skills with the wide-based knowledge platform.
Check out the following ECG courses available in Medmastery:
These courses are available on a free trial membership, and you can get all the first chapters for free.
Price: $33/month ($396 annually) – Basic Membership; $39/month ($468 annually) – Pro Membership
Keep in mind that the Pro Membership is only available for annual purchases.
Pros
Video-based lessons

Downloadable books inclusion

Access to all courses and workshops

Accredited courses
Cons
Costs more than other available ECG courses online
ECG Weekly Workout provides case-based educational tools that provide valuable and contextual learning in a video-based format. They claim to have loaded and frequently updated content from their excellent instructors.
ECG Weekly Workout's team is led by the tenured professor of Emergency Medicine, Amal Mattu, at the University of Maryland School of Medicine and by Emergency Physician Ali Farzad at Baylor University Medical center in Dallas.
The ECG cases in this course are supplied with video explanations, also called "ECG Workouts" packed with references and teaching points that are easy to digest and understand. The references often come in a bullet-point format that you can review and download.
For $1 weekly, you can have full access to the site, which also offers cardiology literature reviews.
Price: $1 – Weekly; $3 – Monthly; $26 – Annually; Group – varies
Each package has different inclusions available. The weekly and monthly purchases do not have full access to the case archives, while the annual purchase does.
Pros
Comes in a case-based format that is useful for advancing and strengthening knowledge

Contents are easy to understand

Regularly updated

Low cost

Accredited courses
Cons
Assumes a basic level in terms of ECG interpretation knowledge

No specific course structures
Get The Exact 8-Steps I Used To Get A 3.9 GPA In Med School For Free Below!
For learners looking to enhance their knowledge of ECG, the ECG Academy is another excellent option. It includes a wide selection of resources that are fit for nursing, medical students, and PA schools.
The program was created by Dr. Nicholas Tullo, a cardiac electrophysiologist that has been previously reviewed on LITFL. The courses cater to students of all levels, including cardiology technicians and fellows.
They offer three ECG course levels, allowing learners to progress to the next level. There are over 60 hours of ECG education available on the site across all tiers, and all students have the option to start with the basic level or begin their journey on the most advanced learning level.
Additionally, Dr. Tullo provides weekly ChalkTalks, a 5 to 6-minute 'how-to' video that tackles the 12-lead ECG. The pricing is flexible and has different options for students to complete the certificate. They offer fixed pricing or a subscription to access their course levels continuously.
The ECG Academy is an excellent place to start if you are still trying out ECG courses online. They offer a free essential subscription that allows access to up to 3 hours of content and a minimum of 10 ChalkTalks.
Price: $4.95/month – Weekly Chalktalks; $9.95/month – Basic; $14.95/month – Intermediate; $17.95/month – Advanced
Pros
Over 60 hours of content are available on the platform

Flexible subscription

Includes weekly ChalkTalks for ECG practice
Cons
Intensive course

Only offers ECG interpretation courses

No accreditation
Bonus: Want better grades with more free time (and less stress)? Get access to our free 3-step study system here to see what other top students do that you may not be doing!
BMJ Learning utilizes a mixture of audio narratives, detailed texts, 3D animations, and images, making this course an interesting one for the learners. Being one of the world's leading medical journals, their courses have undergone a peer-review process.
The course has 16 modules of gradually increasing difficulty and a wide range of knowledge crammed into a 14 hours and 30 minutes course.
It covers the fundamental areas of the course up to the abnormalities of clinical significance. It also includes a reference list of the key abnormalities alongside ECG examples which help understand the area better. Of course, do not forget the library of ECGs for your practice and increase your knowledge level.
The BMJ Learning courses are accredited by associations, colleges, and authorities worldwide for CME/CPD but not yet with ACCME/UEMS CME points.
Price: €13.99/month ($14.03); €41/year ($41.11) – Students; €83/year ($83.22) – Nurses/Medical Professionals; €114/year ($114.30) – doctors
Pros
Peer-reviewed courses

Low cost

Provides complete access at a yearly subscription
Cons
Courses are not specific to any medical professions

It tends to be knowledge-based versus skill-based
Want Better Grades In just 3-Steps?
Get Access To Our Free 3-Step Study System To Get Better Grades With Less Time & Stress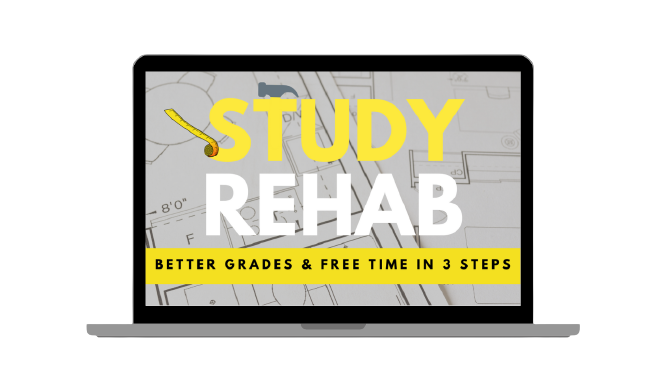 ECG Waves offers an ECG course centered around Dr. Araz Rawshani's ECG interpretation book. It contains videos that supplement the textbook content. It claims to be more than just an e-textbook that you can find anywhere, as it offers video tutorials and ECG tests.
The contents of this course are comprehensive and cover all the necessary parts to understand ECG interpretation. You can also check out parts of the book and ECG test trials to have a good look before you decide if this is the one for you.
The program is structured, and the difficulty build-up is gradual so that you can keep up with all the lessons at your own pace. The contents are also oversimplified and print-friendly.
Price: $15 – Students; $19 – Professionals
Pros
Low cost

One-time payment includes future updates

The site is expanded regularly
Cons
Videos are only an additional feature and not the primary tool for teaching
Simple Education offers an 11-part guide to ECG interpretation that includes over 30 hours of video content and materials for you to download. It is taught by Prof. Richard Shilling, an Electrophysiologist, and Dr. Andrew Sharp, a cardiologist.
This course is designed to give medical students and doctors a solid background in ECG interpretation. They have case examples and an MCQ quiz at the end so you can have a practical learning experience. This course is perfect for learners looking for a quick entry into the ECG interpretation process with added depth.
It is a good source of material to enhance your knowledge in ECG training.
Price: $59.99 – One-time payment; $30/month – Simple premium account
Pros
Cons
No accredited CME points

Rating voted by course-takers is not high
Udemy has a broad selection of courses that students can learn from. They also offer courses for ECG interpretation under the guidance of the world's most famous medical teacher, Dr. Najeeb. He uses interactive videos and hand-drawn illustrations to understand the key concepts of ECG interpretation further.
You can also learn about bipolar limb heads, chest leads, heart electrophysiology, QRS complex variants in limb heads, abnormalities of R wave progression in chest leads, and augmented unipolar limb heads.
Price: $16.99 – One-time payment
Pros
Full lifetime access for a one-time payment

Includes a certification upon course completion

Accessible to computers, mobile phones, and Internet TV
Cons
Less clinical aspects covered
Want Better Grades In just 3-Steps?
Get Access To Our Free 3-Step Study System To Get Better Grades With Less Time & Stress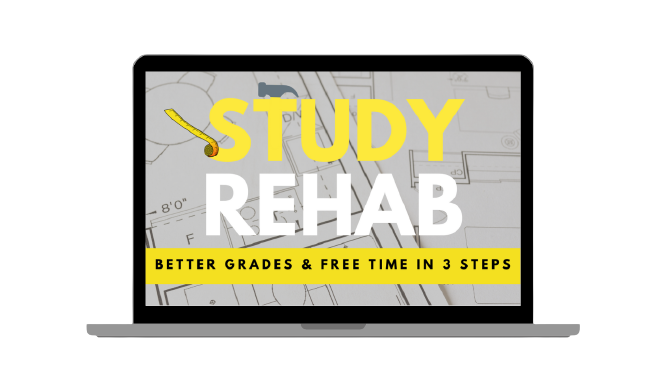 Corexcel provides a different learning experience compared to other listed ECG courses in this article. It does not follow a particular set of paths but adapts to the needs of the students after monitoring their progress. This is helpful because it will allow you to focus on the areas of the ECG subjects that you are having problems with and less time on the parts that you are already familiar with.
Their course duration is not listed, but it is advertised as an introduction to ECG. In this case, it is safe to assume that this course is suited for students wanting to get a good grasp of the ECG and for early-career physicians.
The certificates are generated after the student gets a 95% rating on all exercise categories.
Price: $200 – One year of access to the course
Pros
Adapts to the student's learning curve

Monitors the student's learning progress

CME accredited
Cons
Course access is only available for a year

CME accreditation is limited to IACET
Get The Exact 8-Steps I Used To Get A 3.9 GPA In Med School For Free Below!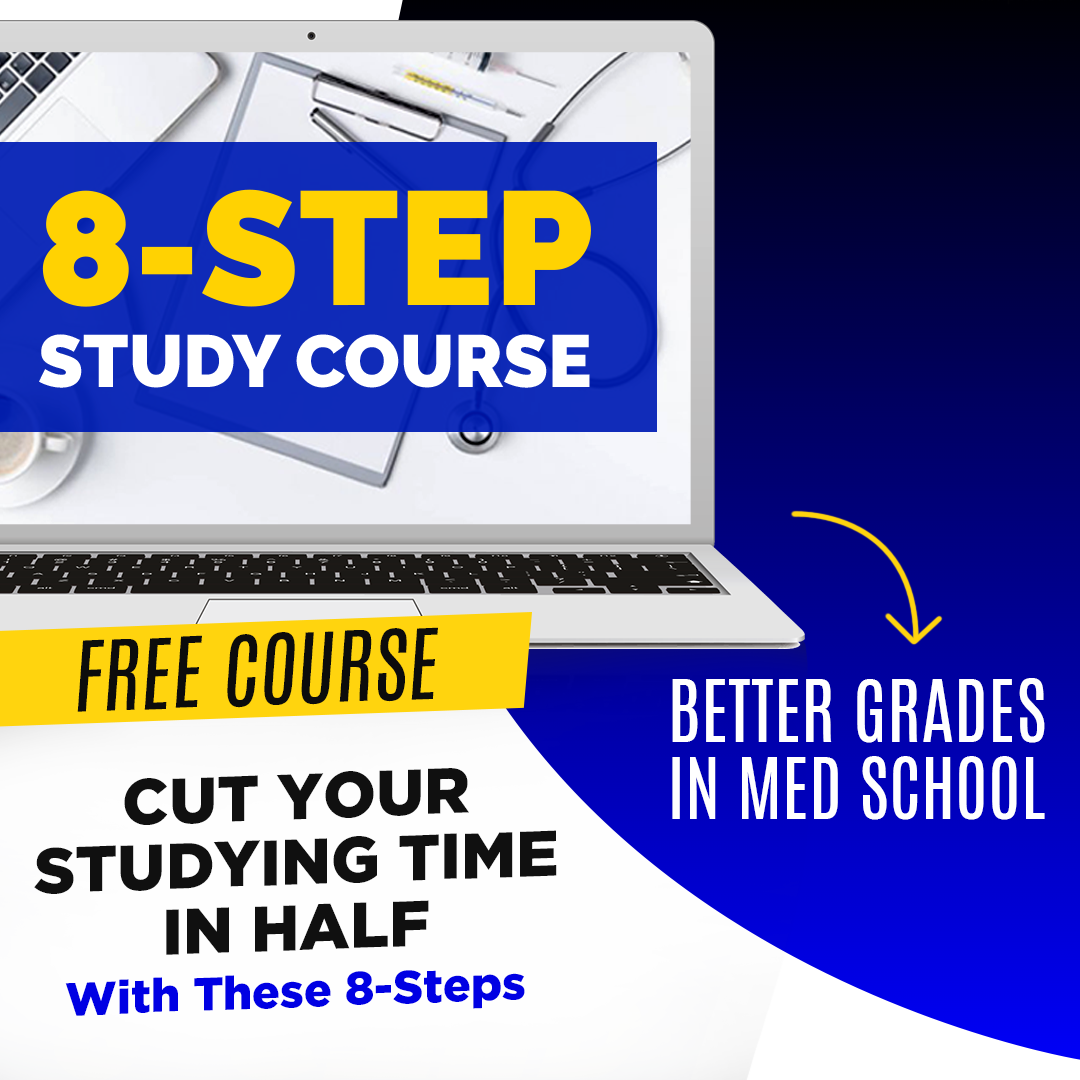 myCME's ECG courses teach students to go beyond memorizing the ECG interpretations. They mainly teach learners how to analyze the recordings and understand them deeper. It was created by Dr. Vernon R. Stanley, an experienced emergency medicine physician.
The ECG course covers many lessons, including STEMI, nonSTEMI, normal pattern, LAFB, LVH, WPW, and the Bundle Branch Blocks. If you choose to take their ECG course, you can gain the knowledge to analyze the changes possibly associated with acute MI/ischemia.
Price: Varies depending on the course contents. Check here.
Pros
They have a course for basic to advanced level

Includes textbooks, workbooks, and a HEART Rule

You can purchase courses in a bundle

Access to personalized dashboard upon enrollment
Cons
Cost more than other available ECG courses online
Bonus: Want better grades with more free time (and less stress)? Get access to our free 3-step study system here to see what other top students do that you may not be doing!
The Medvarsity has a wide variety of courses that you can participate in. For the ECG, they have a 12-lead course that covers 20 hours of learning content specifically aimed at health professionals. Unlike other course-offering sites, it is not subscription-based, but you will have to pay for the course to access its materials. You also have to finish it within three months.
The curriculum provides content relevant to the intended course subjects. The site received a rating of 3.7 from its users, so it is safe to say that the platform is worth a check.
Price: $115 – 3 months of access
Pros
Wide range of content

Course variety
Cons
No available information on the instructors

No available previews or trial options

Limited time duration

No accredited CME points
When learning about challenging subjects like the ECG, it is okay to seek help from online resources available on the internet. One of the most reliable resources is the online courses because they provide a comprehensive review of the topics necessary to the area.
If you are looking for an excellent ECG course online, check out the best ECG courses above.
Get The Exact 8-Steps I Used To Get A 3.9 GPA In Med School For Free Below!
Want to decrease your studying by half in just 3 weeks? Introducing Level Up Your Studying, a 3-week program to create your perfect study system and get better grades. It has 60 hours of video lessons, personalized activities, and other bonuses. Level Up Your Studying today!
If you found this article helpful, then you would enjoy these articles as well:
Until next time, my friend…