You probably have a little conflict with your inner self about whether or not you can finish your school tasks due to endless distractions and procrastination. Luckily, I will help you solve that problem by introducing the best focus apps to help you stay focused on studying!
I will guide you to different focus apps and sites, how to use them, their pros and cons, and how much they could cost you. You may take your notepads and pen as we get started!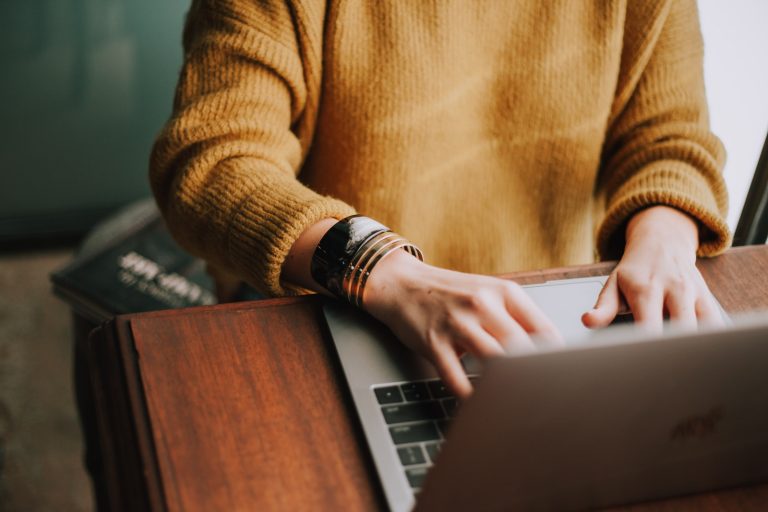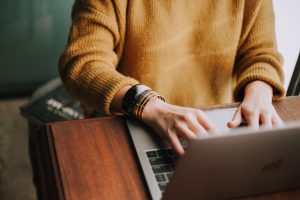 What Is A Focus App?
Focus applications and sites are tools that cut distractions down to help you concentrate on your crucial task, school work, or review session. In most ways, they also enable you to accomplish more workloads within scheduled time slots.
Aside from that, focus apps can effectively do the following things:
Block messages or chosen websites and apps

Allow you to designate different time slots for each distraction-free focus session (sometimes uses the

Pomodoro technique

)

Motivate you to concentrate or stay on-task; and

Become challenging, tricky, or impossible to cancel and disable once a session starts
Want Better Grades In just 3-Steps?
Get Access To Our Free 3-Step Study System To Get Better Grades With Less Time & Stress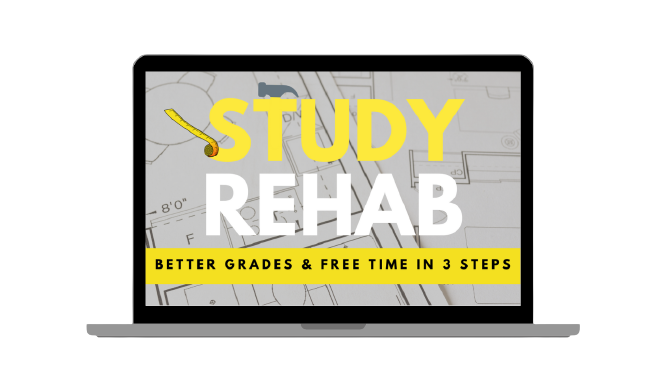 How Do Focus Apps Help You Boost Productivity?
Focus apps aim to establish different techniques to allow a student to create a more productive and efficient day. However, what do they specifically do to help every student be that way?
You can continue reading these things below to know more!
Block Distractions
It sure is a piece of cake to switch tabs and check for relatable memes on Twitter or fall into the Reddit rabbit hole. There is also no doubt that checking your Instagram is enjoyable, but your academic tasks will feel otherwise.
According to research by The Branded Research Inc., which reMarkable published through news, 75% of surveyed people admitted that digital notifications lead them to procrastinate and lose focus. Also, every person wastes most of their time checking their smart devices.
Students may also get distracted by chit-chatting with their friends, reading the news, surfing the internet, or scrolling through social media.
Fortunately, focus apps will prevent you from doing that.
These tools discourage you from spending many hours visiting unnecessary sites and apps. While some can notify you about your device usage, many can entirely prohibit you from opening them.
In addition, focus apps can also block messages, notifications, and anything that can distract you from doing your school work.
Bonus: Want better grades with more free time (and less stress)? Get access to our free 3-step study system here to see what other top students do that you may not be doing!
Discourage Multitasking
We cannot deny that people got used to the word "multitasking" because they often think it saves time to do multiple tasks at once. However, although we have loved doing it, it is not an advisable thing to do.
A study shows that our brain and body slow down when accomplishing two tasks simultaneously. Moreover, another research says that our brain may have attention residue, which urges us to think about our previous workload for up to 25 minutes even after moving to a new one.
With that said, focus apps will prevent you or advise tips against multitasking. By finishing tasks one at a time, you can work quicker and more efficiently because you are more focused on one than thinking of two or more.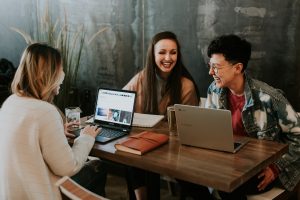 Manage Workloads
There can be days when you do not know which task to finish first. In that case, you tend to spend more time thinking about how you can plan your day, which, in turn, leads to decision fatigue.
Focus apps can help you create schedules for your tasks. They also motivate you to stick to the allotted time for each activity, including those designated for finishing a workload, taking a break, or chatting with essential classmates or professors.
Consequently, it assists you in boosting your productivity and saving time by accomplishing tasks quickly and efficiently.
Achieve Continuous Flow
Since focus apps block all distractions, you can cultivate a flow, the fleeting mental state where you get immersed in your task. It is that burning feeling that you legitimately lose track of time because you became intensely focused on your school work.
As a result, you tend to accomplish more than what you planned to finish. Your ideas continuously come, allowing you to work more productively and efficiently.
Get The Exact 8-Steps I Used To Get A 3.9 GPA In Med School For Free Below!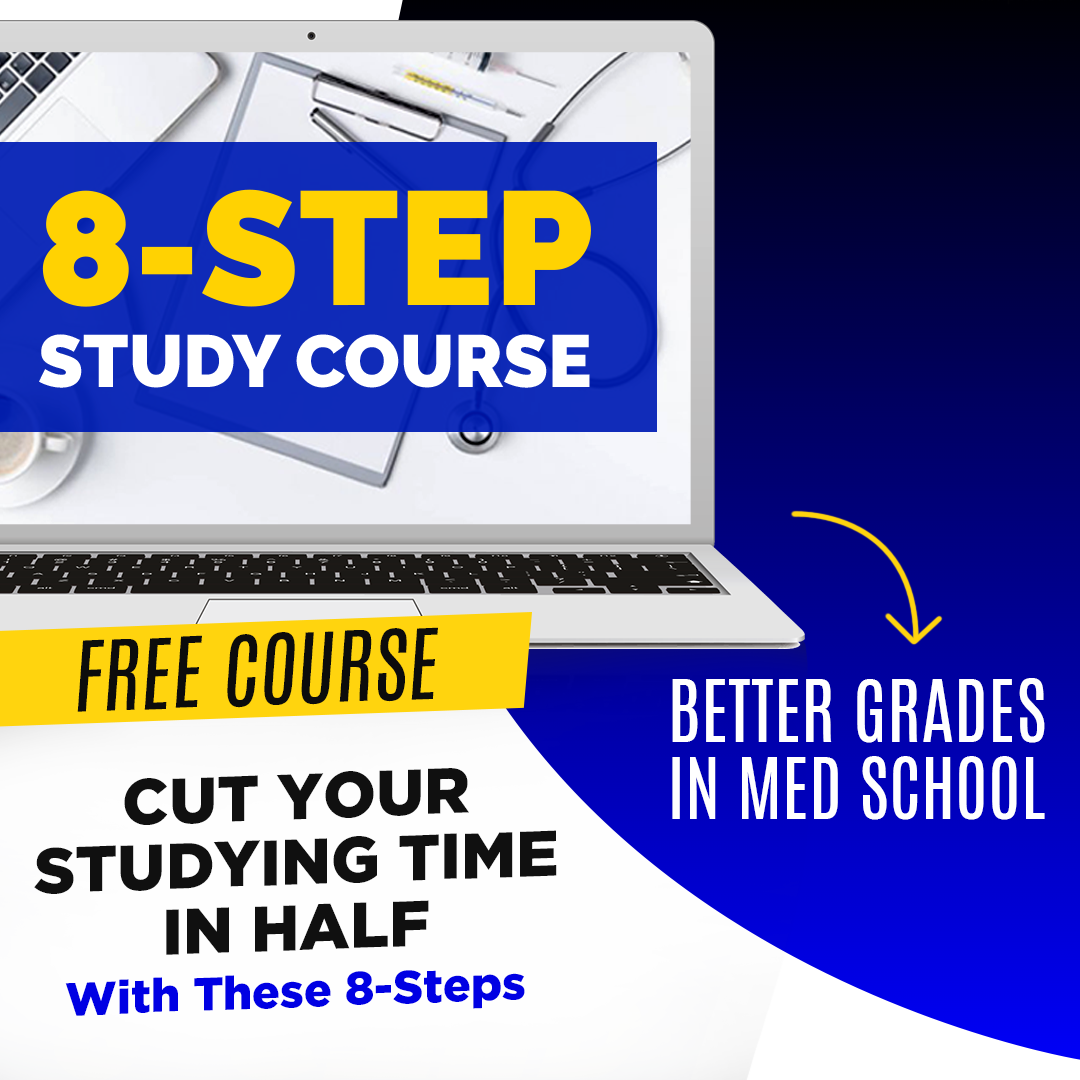 10 Best Focus Apps
Focus apps can give you the best of most worlds, especially when you often struggle to manage your time in doing schoolwork. So, with that said, here are 10 best apps to help you stay focused on studying!
Best Focus App For Motivating You To Study Through A Game
Do you want to put your phone down to focus, plant a tree in a game, or maybe, do both? You can give Forest: Stay Focused a shot because it is a focus app sprinkling an exciting gamification element to motivate you more!
When you start a study session, you will plant a virtual seedling on your smart device. The longer you put your device down, the bigger your seed sprouts into a plant, or it can even turn into an entire tree or forest if you accomplish tasks more.
On the other hand, if you use your device for more than a few seconds, your plant will start to wither. The app will notify you (or maybe guilt trip you) every time you forget that your plant's life depends on how long you study.
In addition, this focus app partnered with Trees for the Future, which allows every hard work to become real-life trees. So, if you subscribe to the premium version of this tool and study longer, you can contribute to saving the earth!
Pros
The interface is easy to use, clean, and intuitive

It uses powerful affirmation methods

Multi-language support

Collaborated with Trees for the Future to plant real-life trees

It enables you to allow and block specific apps
Cons
You cannot easily access applications you might have an emergency in if you are amidst a planting session

It would be better if it had more varieties of plants or trees
Price
Free on Android and Chrome, $1.99 on iPhone, and $1.99 on Android pro (one-time and inclusive of offers for a wide range of tree varieties and syncing across devices)
Best Focus App For Blocking Distractions On All Devices
Sometimes, you may wonder what the point of blocking YouTube on your phone is if you can still access it on your laptop. However, Freedom may have heard your questions, so it evolved into a focus app that blocks distractions on all devices!
This application is compatible with Mac, Windows, iOS, Android, and Chrome. Once you block websites and apps on a single device, all other devices will relatively lose access to them.
So, even if you try to open one of those, they will not load until you finish your study session. In some instances, you can also block your entire internet connectivity!
Furthermore, this app allows you to turn on the lockdown mode, preventing you from editing the blocklist between sessions. Since the interface is simple and user-friendly, you can also create lists for different purposes without difficulty.
Lastly, Freedom also lets you access coffee shop sounds to gain more focus. It also enables you to schedule your sessions in advance, lock your device, or put annotations for each activity.
Pros
It offers six sessions for free

Simple, user-friendly, and compatible with all devices

Affordable monthly plans

It allows you to create schedules for your tasks

Combined app and website blocker
Cons
No long-term free session

It does not support Pomodoro techniques

Poor time tracking reports
Price
$8.99 per month if billed monthly, $3.33 per month if billed annually, or $159.99 for a lifetime subscription
Want Better Grades In Med School In Less Time Using Just 3 Steps?

Click Below To Get FREE Access To Our Study Course To Discover The 3-Steps Hundreds Of Med Students Have Used To Increase Their Grades & Efficiency While Studying Less
Best Focus App For Tracking Time
Whenever you need to track your time and device usage, RescueTime can save the day! It uses your computer data to provide a history of where and how you spent your computer time.
Moreover, it gives you guidance and tips on how to remove distracting habits and increase concentration. It also has a distraction-blocking feature called Focus Session that blocks distractions based on your time-tracking history.
This app also helps you categorize apps into three groups: focus, personal, and other works. You can also flag them into three categories: productive, distracting, and very distracting.
Finally, you can customize daily focus work to keep you motivated in reaching your goals!
Pros
Excellent time tracking and reporting

It allows you to set your goals

Effectively blocks distracting sites

Available in Windows, Mac, Android, iOS, Linux, and Web

It helps you designate apps into different categories (e.g., productive, distracting, very distracting)
Cons
The application for Android is not user-friendly

It does not support Pomodoro techniques

It only supports setting goals but not scheduling tasks
Price
$12 per month or $78 per year; the free version does not support distraction blocking
Best Focus App For Hindering Email Distractions
People spend too much time on their emails because they often get confused in their cluttered inboxes with mixed messages from professors and classmates, announcements, newsletters, promotional emails, and subscriptions. Fortunately, Superhuman can help you distinguish which emails to read and reply to first, revisit later, or disregard.
This app has a split box feature that lets you group messages by categories to prevent task switching. It also has pre-written templates you can send to common messages within a few seconds.
Also, it has more than 50 keyboard shortcuts to keep you focused on crucial emails. It can also temporarily snooze messages from unnecessary senders.
Pros
Clean and distraction-free design

Emails render under 100 milliseconds

With built-in undo-send and read receipts functionality

Split inbox feature for grouping messages according to categories

Pre-written templates and message scheduling
Cons
More expensive than other focus apps and tools

No unified inbox

Compatible only with macOS and iOS

No easy way to filter messages
Price
$30 per month for individual users, $285 per year for 49 seats (team), $270 per year for 99 seats, and $255 per year for 249 seats
Bonus: Want better grades with more free time (and less stress)? Get access to our free 3-step study system here to see what other top students do that you may not be doing!
Best Focus App For Setting Goals
You can always get a distraction blocker, task lister, goal setter, and concentrator music player in one with Serene! This all-around app asks you to set your day-round goals and choose apps and websites to block.
After that, you can also set a customizable timer to keep you focused on achieving your goal. If you try to open an unnecessary website, it will remind you of what you're accomplishing.
Additionally, this app does not mercilessly block all your apps and sites you find comfort in during breaks. It only notifies you why there are blockers and that you have something crucial to finish!
Pros
Simple and user-friendly interface that works on desktop and macOS

Effectively blocks your access to distracting websites

It asks you to plan one clear goal that matters most for the day

With focus music options to listen to songs or sounds for better concentration

It tracks your productivity
Cons
It currently does not support Windows

You can have minor issues about sessions activating in the wrong order

It would be better if it had an easy onboarding process
Price
$4 per month billed annually; it offers ten deep work hours for free (without credit card needed)
Get The Exact 8-Steps I Used To Get A 3.9 GPA In Med School For Free Below!
Best Focus App For Playing Science-Backed Music
If you love tuning into music while studying, you can opt for Brain.FM because it plays ambient music scientifically proven to motivate the brain to focus. The app's creator collaborated with researchers and academic institutions to create a tool that provides patented functional songs.
As a result, this focus app elicits strong neutral phase locking, which coordinates brain activity to get your concentration levels up. It also removes distracting sounds from your surroundings!
Lastly, you can explore this tool using the free trial on your first five sessions.
Pros
You can select a mental state before starting a session (focus, sleep, meditate, or relax)

It automatically plays selected music upon choosing a study mode

Available in Android, desktop, and iOS

It offers five sessions for free

Patented, research-backed music
Cons
It would be better if they could widen the range of the song library

The app does not entirely remove distractions

Not suitable for students who want to stream music but do not have an extra budget to do so
Price
$6.99 per month or $49.99 per year
Best Focus App For Scheduling Internet Sites
Blocking sites, especially social media, is advisable to prevent distractions when studying or working on an academic task. However, StayFocusd understands that you might need some little breaks in between study hours.
With that said, this focus app is a Google Chrome extension that permits you to limit how long you can spend per day using time-wasting websites. It does not entirely block you from using them, but once you have used up the allotted time, they will become inaccessible for the rest of the day.
Still and all, if you want to get serious with what you are doing, you can enable the Strict, Lock, or Screen Time modes that keep you more focused and limit your overall usage more than the regular setting.
Pros
Ability to track time and device usage

It allows you to visit sites you love during breaks but for a limited duration

With an exclusive Screen Time setting to limit overall device usage

Lock mode that requires a password to change blocking settings

With a Strict mode that prohibits you from changing the settings until the next day for more productivity
Cons
The timer works, but the site confuses between AM and PM

You cannot create a list of exempted sites

Limited to Chrome browser only

You cannot set multiple blocks at a time
Price
Want Better Grades In just 3-Steps?
Get Access To Our Free 3-Step Study System To Get Better Grades With Less Time & Stress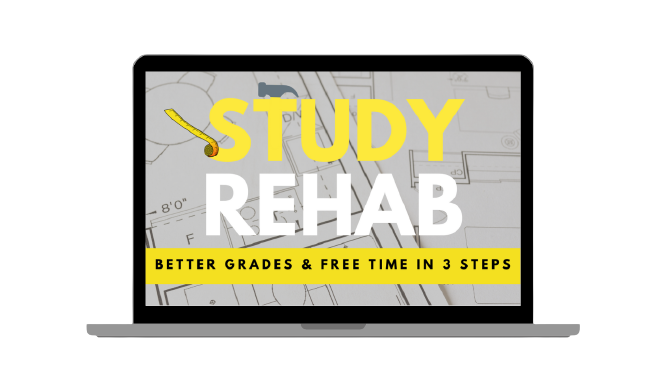 Best Focus App For Blocking Distractions With No Cancellations
Whenever you notice that your procrastination gets to the highest level, having an app like SelfControl is the best way to force yourself to focus. It is a nuclear option for blocking distractions because you can never cancel it once the session starts.
If you want to begin today, this focus app will allow you to set a designated time or duration to block access to websites and apps. After setting them up and taking a few clicks to activate them, any magic will never do wonders to stop it.
That way, you can never access distracting things until you finish your school work. However, even though it is an open-source software anyone can access, it does not have customer support, so you will need to figure things out if errors happen.
Pros
An open-source software anyone can easily access

It allows you to set durations for focus sessions from 15 minutes to 24 hours.

It lets you choose which apps to block and exempt during a session

Blocks are irreversible; thus, you cannot cancel them

It forces students to stop procrastinating and focus on their work to accomplish more tasks
Cons
Suitable for Mac users only

You will need to figure things out alone because it has no customer support

Blocks too many sites

It may damage your system files
Price
Best Focus App For Teamwork
If you and your friends love studying together to finish school work, Taskade is the best focus app for the entire squad! It is a to-do list app that allows groups, regardless of the number of members, to create task lists and collaborate in real-time.
You can map out any workflow and distribute workloads within the team. Moreover, it enables you to establish a hierarchy, visually organize tasks, and track the group's progress.
Aside from that, this focus app lets groups brainstorm ideas because it offers an excellent knowledge base. It also supports distraction blockers for individual users.
Pros
Affordable and easy to use

Suitable for individuals, group sessions or works, families, businesses, and organizations

You can share a task list with other team members

Real-time collaboration

It has ready-to-use templates and an excellent knowledge base
Cons
Limited features in the free version

You cannot move tasks to another list

Some users report that it has usability issues and glitches
Price
Free, $5 per user per month for the Unlimited plan, and $20 per user per month for a planned tier or more advanced options
Bonus: Want better grades with more free time (and less stress)? Get access to our free 3-step study system here to see what other top students do that you may not be doing!
Best Focus App For Free Website Blocking
We understand that it may be challenging for students to spend a part of their allowance on a focus app with monthly or annual subscriptions. Fortunately, LeechBlock NG is a free application that works on most major browsers.
This focus app has extensive versatility in blocking distractions. You can create lists of which apps to block and restrict them all at once!
Furthermore, since it has a wide range of customization options, you can also make schedules for blocking sites. For instance, you can set Twitter to be inaccessible between 11 AM to 5 PM or designate five minutes of Instagram per hour for idle browsing.
Nevertheless, if you want to stay on a single timetable, you can use the lockdown schedule to enable a systematic blockage of sites and apps. You can also add an option where you will need to input a lengthy code to access something in your blocked list!
Pros
Extensive versatility and excellent customization options

Multiple block lists, daily time limits, and scheduling

Secure to use

Average customer or contact support

You can add an option where there is a lengthy code to a blocked site to make it challenging to access during a session
Cons
No time tracking and reports

Overwhelming interface

Compatible with Chrome and Firefox only; thus, you can still access the blocked websites using a different browser
Price
Getting fond of using your smart device the entire day is enjoyable, but you might as well use it for a better cause. If you want to spend more time playing with it, you must also finish your tasks as soon as possible!
Fortunately, you can choose from a wide selection of the best apps to help you stay focused on studying. Once you learn how to use one efficiently, you can achieve what you want in time, giving you more ways to reach your study goals!
Get The Exact 8-Steps I Used To Get A 3.9 GPA In Med School For Free Below!
Want to decrease your studying by half in just 3 weeks? Introducing Level Up Your Studying, a 3-week program to create your perfect study system and get better grades. It has 60 hours of video lessons, personalized activities, and other bonuses. Level Up Your Studying today!
If this post has helped you solve your little conflict today, you may also check these informative articles below to guide you more in your journey!
Until the next one my friend…