Did you know that there are several highest-paying healthcare jobs that don't require med school? In this post, you'll learn quickly that you don't need to go through the treacherous med school journey and earn a doctorate to work in the healthcare industry.
There are several high-paying jobs in the healthcare world that you can aim for if you want to avoid going through med school, working blood, sweat, and tears for a doctorate, and racking up thousands of dollars in student debt!
Healthcare is a fast-evolving, ever-changing industry filled with diverse employment and career opportunities. While physicians and surgeons are on top of the payroll in patient care and medical institutions, many other highest-paying healthcare jobs and occupations that require less education also exist.
The Bureau of Labor Statistics Projected in 2014 stated that the coming decade would see the fastest employment growth since the country's more than 75 million Baby Boomers are estimated to leave the workforce to retire.
As the generation ages and the need for more advanced healthcare increases, the demand for healthcare positions will grow at a breakneck speed.
Knowing the highest-paying healthcare jobs that don't require a medical degree should serve you well if you have plans to enter the healthcare industry in the following years.
Highest-Paying Healthcare Jobs That Don't Require Med School
Nurse Anaesthetists
Median Salary: $168,000
Projected Employment Growth: 16%
The main job of a nurse anesthetist is to give anesthesia, pain management, and other related care to patients undergoing therapeutic, surgical, obstetrical, and diagnostic procedures. They always stay with the patient during the procedure to monitor their vitals and, if needed, adjust the anesthesia.
Before the procedure, a nurse anesthetist must review the patient's current medication to check for any allergies or illnesses that might not mix well with the anesthesia. They safely administer or apply the anesthesia and will remain by the patient's side before, during, and after the medical procedure.
Qualifications
A nurse anesthetist enjoys a gratifying career in terms of personal, financial, and professional satisfaction. To become one, you will need a master's degree from an accredited medical program, a license, and a certification to practice safely.
Any prospective nurse anesthetist must also have at least one year of clinical experience as a prerequisite to be admitted to a nurse anesthetist program. Candidates usually have experience as registered nurses in a critical care setting. Because of that, this is one of the highest-paying healthcare jobs.
Best Ways To Get The Job
Once you've gained the master's degree, certification, and license, there will be plenty of ways to get the job! Attending workshops or networking with a current working nurse anesthetist are all good ways to bag the job!
Physician Assistants
Median Salary: $109,000
Projected Employment Growth: 37%
A Physician Assistant, or PA, is a highly-paid, well-educated healthcare provider who performs various tasks like assisting in diagnosing illnesses, examining patients, prescribing medications, developing treatment plans, and interpreting diagnoses. They can do all these under the supervision and guidance of a physician, although the level and amount of supervision can vary in each state.
In most states, a physician or surgeon must supervise a PA. However, in rural and medically underserved areas and communities, PAs are given the go-to function as primary healthcare providers at clinics and see patients independently.
Qualifications
To be a Physician Assistant, you must acquire a master's degree, typically from a health-related program like chemistry or biology. In all states in the US, all physician assistants must be licensed — that means they must pass the Physician Assistant National Certifying Exam.
Some also aim for a certification from the NCCPA or the National Commission on Certification of Physician Assistants to be more qualified.
Additionally, there are also state licensure laws to look over. Some mandate a physician assistant to have an agreement with a supervising physician, mostly since collaboration is required.
Best Ways To Get The Job
If you want to be best qualified to be a Physician Assistant, the fastest and most successful way to go about it is by participating in an accredited program that offers a certification or degree in PAS or Physician Assistant Studies.
With that and your license, you will have more opportunities! No wonder, this is one of the highest-paying healthcare jobs.
Nurse Practitioners
Median Salary: $107,000
Projected Employment Growth: 36%
Nurse Practitioners carry many of the same responsibilities and duties as a physician. They can treat patients, perform physical exams, and write medical prescriptions for patients.
They fall under the Advanced Practice Registered Nurses category and serve as specialty care and primary providers. They can either work in collaboration with physicians or independently.
Nurse Practitioners can also determine ways to treat and manage a patient's health issue. Many of these nurses specialize in various areas that focus on particular needs, like pediatric health or psychiatric and mental health.
Qualifications
To be a Nurse Practitioner, you must be deeply committed to the healthcare and nursing field. While the road is not the easiest, it is relatively straightforward.
One must have a master's degree in nursing, a registered nursing license, and pass the national NP board certification exam.
Best Ways To Get The Job
It might be best to gain nursing experience before enrolling in a graduate program. Doing so can help you find a job faster in the future as it means you already have clinical experience.
Want Better Grades In Med School In Less Time Using Just 3 Steps?

Click Below To Get FREE Access To Our Study Course To Discover The 3-Steps Hundreds Of Med Students Have Used To Increase Their Grades & Efficiency While Studying Less
Nurse Midwives
Median Salary: $104,000
Projected Employment Growth: 21%
Nurse midwives also represent advanced practice registered nurses. They mainly specialize in assisting women through childbirth and can act as the primary healthcare provider for newborns and mothers.
Aside from helping deliver babies, certified nurse midwives also offer holistic care to women going through menopause or perimenopause. They can perform gynecological exams and offer prenatal care and family planning services.
A nurse midwife is also trained to manage emergency situations while a patient is in labor, like hemorrhaging and repairing lacerations. They may also assist in surgery for physicians that are performing cesarean births.
Qualifications
There are several required steps to be a certified nurse midwife. One must earn a nursing bachelor's degree and acquire a Registered Nurse license. Afterwards, they have to choose between starting their practice in nursing by gaining clinical experience or going straight to a graduate degree — although most schools need a minimum of one-year of nursing experience to qualify for their programs.
After earning a master's degree, they must take the American Midwifery Certification Board to be able to practice nurse-midwifery in all states and territories in the US. Note that some states may have additional certifications or requirements before someone is allowed to be a nurse midwife.
Best Ways To Get The Job
Gaining nursing experience is the best way to qualify for the job. The hands-on clinical experience will give them the expertise and authority to take on advanced practice roles.
You may also pursue additional certifications to better prepare you for a future position as a CNM. For instance, an RN can aim for a neonatal intensive care nursing certification to strengthen their skills in handling newborn infants.
Occupational Therapists
Median Salary: $84,000
Projected Employment Growth: 24%
An occupational therapist can help patients develop and regain the ability and skills required for daily living. They aid people with injuries and disabilities, helping them live much easier and more comfortably. This is one of the highest-paying healthcare jobs that you can get if you don't want to attend med school.
While occupational therapists are necessary parts of the healthcare system, they don't exactly work in clinics or hospitals. Instead, they primarily work in schools, homes, and retirement homes where their services and skills are more needed.
They assist patients and help them complete therapeutic activities, stretches, and exercises to help improve their mobility. They can also help children with developmental issues and disabilities by engaging them in play activities that can work their socialization and coordination.
Occupational therapists can teach their patients how to use special equipment that can help them perform daily tasks more efficiently. They are usually the ones who create and implement a patient's extensive treatment plan.
Qualifications
While an occupational therapist requires an advanced degree, it does not necessarily take the same time commitment as med school. You must have a bachelor's degree in occupational therapy to be one. Most go for a master's degree, though.
To practice, you must earn the license required by the state you work in. Also, you must pass the National Board for Certification in Occupational Therapy before practicing and applying for work.
Best Ways To Get The Job
While a bachelor's degree is the minimum educational requirement to practice occupational therapy, opting for a graduate degree like a master's would give you a better edge in the industry.
Radiation Therapists
Median Salary: $82,000
Projected Employment Growth: 13%
A radiation therapist is a member of the care team that helps treat patients with cancer and other illnesses through radiation treatments. They mainly operate machinery that can deliver concentrated radiation therapy to the tumor.
Radiation therapists are also often tasked with explaining the treatment plans, checking for any unusual reactions, and looking for the region of the body receiving the radiation treatment.
Qualifications
To become a radiation therapist, you must first complete an associate's or bachelor's degree. Although, there are companies that accept those that only have completed a certification program.
For a radiation therapist to work independently, they must be licensed. While a bachelor's degree is the minimum education requirement, certain states require a master's degree or a doctorate to be a certified radiation therapist.
Best Ways To Get The Job
Taking lessons or courses in radiation therapy technology is a good start if you want to get a job as a radiation therapist. You may also apply as a technician in a hospital to learn under experienced professionals who already have mastery in the field.
Bonus: Want better grades with more free time (and less stress)? Get access to our free 3-step study system here to see what other top students do that you may not be doing!
Genetic Counselors
Median Salary: $80,000
Projected Employment Growth: 29%
A genetic counselor is a professional healthcare provider with specialized training and education in genetics and counseling. They are the experts in risk assessment and are tasked to educate and support individuals and families undergoing genetic testing to identify their risks of inheriting certain disorders.
They investigate family health history, determine if further testing is needed, interpret data, and deliver patient information. The genetic counseling process is there to help people adapt to the psychological, medical, and familial implications of genetic contributions to illnesses.
Qualifications
To be a genetic counselor, you must earn a master's degree in genetics or genetic counseling and gain certification provided by the American Board of Genetic Counseling.
Best Ways To Get The Job
Complying with the requirements, taking up closely-related programs or classes, and having experience are all excellent ways to get the job!
Speech-Language Pathologists
Median Salary: $78,000
Projected Employment Growth: 18%
Speech-language pathologists, or speech therapists, are known experts in communication. They work with patients of all ages — from babies to seniors.
They can help treat various communication and swallowing disorders, including problems with speech sounds, language, fluency, voice, literacy, feeding, cognitive-communication, and social communication.
Typically, a speech-language pathologist evaluates a patient's communication problem, diagnoses any underlying issues, develops a custom and personal treatment plan, and maintains records to track progress. They are also the one who provides treatment or therapy.
Qualifications
A speech-language pathologist must have a master's degree from an accredited program. Along with classes in treatment and assessment of communication and swallowing problems, most programs include at least 375 hours of experience.
After graduating and earning the degree, they must complete a one-year clinical fellowship with at least 1,260 hours of work under the guidance and supervision of a certified speech-language pathologist. Then, they must pass the national exam to become certified.
Best Ways To Get The Job
Complying with the requirements and gaining experience is the best way to be a speech-language pathologist. Also, you can take related courses or classes for more knowledge.
Get The Exact 8-Steps I Used To Get A 3.9 GPA In Med School For Free Below!
Nuclear Medicine Technologists
Median Salary: $77,000
Projected Employment Growth: 10%
Another group of professionals having one of the highest-paying healthcare jobs is nuclear medicine technologists. They are healthcare workers that operate sophisticated scanners and equipment to produce images of the patient's certain body areas to diagnose and treat medical disorders and conditions.
A nuclear medicine technologist also prepares and administers radioactive drugs to patients undergoing scans, which will help the abnormal parts of the body appear differently in the images.
Qualifications
Nuclear medicine technologists need an associate's or bachelor's degree from an accredited program, though many aim for a master's. You must complete the 12-month certification program specializing in nuclear medicine technology to practice.
You also need a license to be a certified nuclear medicine technologist.
Best Ways To Get The Job
You can enter this medical field by completing your degree in nuclear medicine technology and then applying for a job in a clinic or hospital.
Dental Hygienists
Median Salary: $75,000
Projected Employment Growth: 20%
A dental hygienist is a professional healthcare worker who performs several duties that helps patients maintain and achieve good oral health. They assist dentists by taking X-rays, conducting initial assessments, and assisting other dental staff.
They can also offer advice to patients about preventative care and oral health, as well as handle dental emergencies. Dental hygienists help remove tartar, plaque, and stains from a patient's teeth, apply sealants, and check for symptoms of oral diseases.
Qualifications
To be one, you need at least an associate's degree in dental hygiene and pass the national examination to earn a license to be certified.
Best Ways To Get The Job
They work in various areas and settings, including hospitals, dental offices, private practices, and public health centers — so there are plenty of opportunities for certified dental hygienists.
The best way to get the job is to apply and interview for a dental assistant position to acquire dentistry experience. Then, you can apply for your desired field once you have enough experience and qualifications.
The medical and healthcare field is a massive industry that offers plenty of career opportunities to explore. Thankfully, not all of them require med school qualifications!
Some highest-paying healthcare jobs don't require you to undergo the torture of med school. Like any other career, these jobs still demand hard work and dedication.
Opportunities to practice your craft and passion don't just fall on your lap on a good day. You must seek them out and do your best to make it happen!
That's it for now! Until the next one my friend!
Want Better Grades In just 3-Steps?
Get Access To Our Free 3-Step Study System To Get Better Grades With Less Time & Stress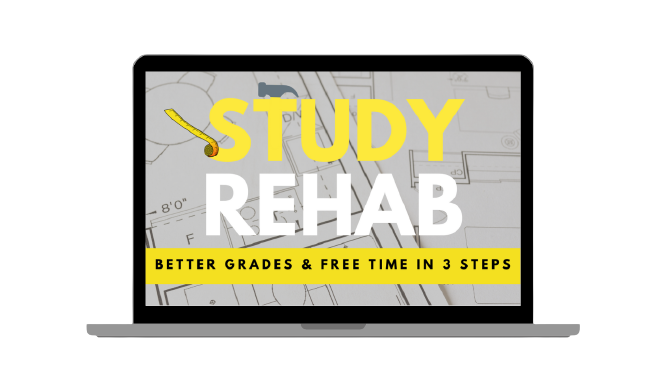 You may be in medical school and you want tips and strategies that will help you avoid pitfalls and become more successful. Study better and have better time management and productivity with the Domination Bundle!
The Domination Bundle is literally all the guides and resources that I have put together when I was in medical school and things that I wish I used back then. And it's been reviewed by hundreds of students. So check it out here if you're interested.
Is this blog post to your liking? How about checking out other related articles with equally tremendous and informative content?
Until the next one, my friend…