Did you know there are some non-clinical jobs for physicians? Yes, just because you study medicine doesn't automatically mean you need to work in a clinical setting.
The healthcare sector has a wide spectrum of careers. In case you're planning to join the healthcare sector but don't enjoy being in a hospital setting, this article might help you out. I will show you the various careers you can pursue.
What Is A Non-Clinical Job?
Healthcare workers and hospitals always go together. You may think about your family doctor, a helpful nurse, or skilled technicians.
However, not all people who pursue a medical career will end up in a clinic or hospital; this is where non-clinical jobs grab the spotlight.
These roles don't include the usual healthcare procedures like diagnosing illnesses or administering medicine. Non-clinical jobs are administrative work the healthcare center needs to run smoothly.
You may be responsible for keeping patient records or monitoring hospital schedules. You will help the other medical team members do their job correctly.
Want Better Grades In just 3-Steps?
Get Access To Our Free 3-Step Study System To Get Better Grades With Less Time & Stress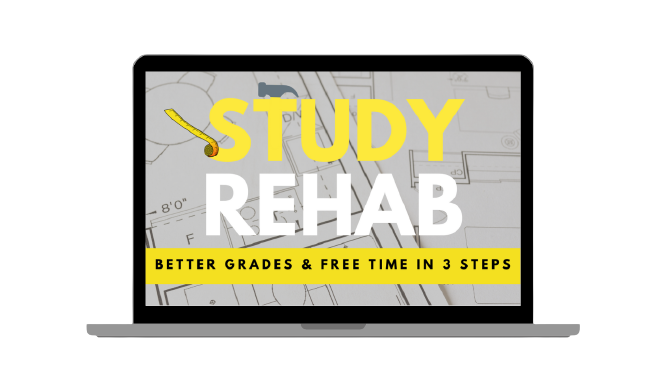 Skills Needed For A Non-Clinical Job
Any job in the medical field needs years of studying and training. However, there are some skills you can't learn from books that you need for non-clinical jobs.
If you want to proceed with this path, you must have these qualities:
Noteworthy organizational skills
People skills for dealing with patients and their families
Communication skills to get clear messages across
Attention to detail
Time management
Teamwork
Computer and I.T. skills
These talents will help you deal with your work demands and the needs of your patients. You will also develop a strong relationship with your team that will make everyday tasks more manageable.
Bonus: Want better grades with more free time (and less stress)? Get access to our free 3-step study system here to see what other top students do that you may not be doing!
Why Do Doctors Shift To Non-Clinical Jobs?
Some people who join the medical field know early on that they don't want to be stuck in a clinic. However, other people only realize their comfort zones later in their careers.
Luckily, physicians can quickly switch to the various non-clinical jobs in the medical field. Choosing this path helps several medical institutions.
Physicians usually decide on non-clinical jobs to allow better time management and have a higher salary. They follow a "work to live" principle which gives them a less stressful career path.
The Benefits Of A Non-Clinical Job
We know working in clinics is fulfilling; nothing beats knowing that you saved someone's life. However, this constant workload isn't for everyone, that's why more M.D. practitioners are switching to non-clinical jobs.
You might be wondering what physicians get out of these jobs, so here are a few benefits that I listed to help you out.
Less Risky
Working in a hospital setting is fulfilling, but there's always the looming risk of malpractice or a mistake that will cost a patient's life.
Physicians can suffer several consequences from one accident:
Legal disputes that affect your time and income
Other patients won't trust you, and you'll have a damaged reputation
Malpractice insurance costs
Revoked personal and professional assets
You don't have to worry about these risky incidents happening to you with a non-clinical job.
Get The Exact 8-Steps I Used To Get A 3.9 GPA In Med School For Free Below!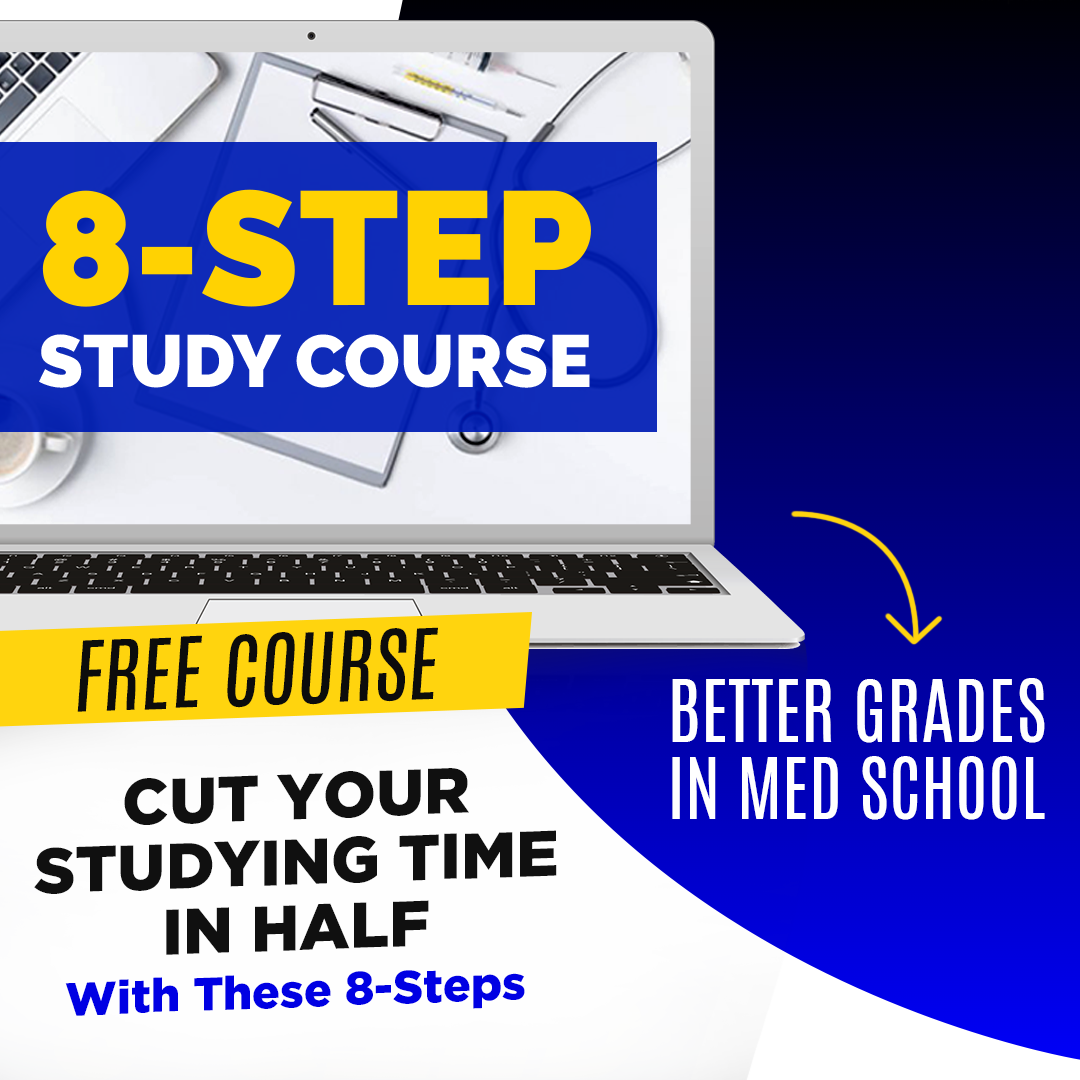 Work-life Balance
Physicians working at hospitals are always on-call for medical emergencies. They must sacrifice their rest, personal time, and family time for their patient's needs.
Non-clinical jobs don't have this problem. You can make your schedule, and not worry about emergencies dragging you away from your personal time.
Better Pay
The salary is one driving force why people want to pursue medicine. Surprisingly, jobs in the non-clinical sector may pay more than hospital work.
Non-clinical jobs can give you more professional growth with a salary increase. These jobs also give you more free time, which you can use to start a business or do freelance work.
Bonus: Want better grades with more free time (and less stress)? Get access to our free 3-step study system here to see what other top students do that you may not be doing!
Engaging Work
Hospital work has its exciting and fulfilling moments, but most of the time it's repetitive check-ups with the same patients. Non-clinical work may give you more excitement with changes in organizational activities.
Physicians in this field can also transition between different organizational teams and companies. This change gives you a new environment where you can use your skills to their highest potential.
You Can Make A More Significant Impact
It isn't obvious, but non-clinical jobs can affect the overall health and functionality of the medical institution. You aren't just handling one patient at a time, but you use your skills to help several people in the organization.
A non-clinical job allows you to work with whole departments and develop new technology to improve the healthcare system in your area.
Want Better Grades In Med School In Less Time Using Just 3 Steps?

Click Below To Get FREE Access To Our Study Course To Discover The 3-Steps Hundreds Of Med Students Have Used To Increase Their Grades & Efficiency While Studying Less
10 Non-Clinical Jobs For Physicians
Now, you've heard all the benefits and details of non-clinical jobs. What are these professions you can pursue? Some of these jobs may surprise you.
Coaching Other Physicians
Where do you think the top doctors get their innovative ideas and workplace strategies? Every respectable physician has a trusted coach they turn to for the best tricks in the medical field.
Some doctors prefer to help others improve their practice. These M.D.s are the mentors who teach essential skills like:
Ensuring patient satisfaction
Improving workplace communication
Improving hospital management
How to handle career transition
Preventing burnout
Physicians must take care of themselves and their institutions to ensure quality service. A medical coach will help them make it possible.
Executive Leaders
These are the common executive positions a physician can strive for:
Chief Medical Officer (C.M.O.)
Chief Executive Officer (C.E.O.)
Chief Integration Officer (C.I.O.)
Medical institutions need leaders, and the best ones to do the job are those who understand how the system works. Physician-led hospitals have an upper hand compared to others since their executives can relate on a personal level and make changes that can benefit the organization.
Get The Exact 8-Steps I Used To Get A 3.9 GPA In Med School For Free Below!
Health Insurance
Some medical practitioners prefer to stick with an office job than be in the field. Working with health insurance can ensure that M.D.s can actively participate in maintaining healthcare costs.
Physicians value quality medical care over everything else; that's why they can be the voice of their patients when appealing for improved healthcare payment models.
Excellent service at an affordable price is something all decent physicians want for their patients. They feel more compassion as they know firsthand what these families go through during medical procedures.
Education
Remember when we talked about coaching other physicians? Well, why not start from the earliest med-school stages?
If you're a physician who has a passion for teaching, you can try teaching college courses at universities. You can choose pre-med subjects like chemistry or biology, or more advanced subjects that cater to their specializations.
Your expertise will inspire the students to develop their passion for medicine and become respectable physicians. You can give them anecdotes about your days on the field to prepare them for their career.
Bonus: Want better grades with more free time (and less stress)? Get access to our free 3-step study system here to see what other top students do that you may not be doing!
Pharmaceutical Industry
Physicians can contribute their expertise in developing or testing a new drug. They understand substances' side effects on the body and how much a patient must take. Doctor-certified medicines will always have people's trust, which is why this field needs physicians, too.
Recruiting New Physicians
You can use the skills you learned to discover and recruit new physician talents. Doctors make excellent recruiters because they understand firsthand what the job needs and they know how the candidates think.
Some areas are suffering from a physician shortage which affects the overall flow of healthcare. That's why using your medical skills to hire new talent is helpful to your community.
Medical Writing
Are you a practicing physician who also has a passion for writing? You can put those two skills together and join the medical writing team.
You can practice medical writing in two ways:
Medical communications companies
These businesses need to share their information using a voice the people believe, so what better way than having a doctor write an article about a new product or service? People trust the brand when they see a physician promoting it.
Blogs and freelance writing
Doctor's blogs have helpful information about various medical topics. It's a place where patients can learn about complicated medical terms and practices.
Doctors who do freelance writing can choose to work from home, so this career path appeals to several M.D.s
Public Health Work
It may sound ironic that a job in the public health sector is considered "non-clinical," but you can do various tasks like education, management, or research. Working in public health allows you to solve large-scale health problems in your community.
You can become an officer in your local health departments. This job will allow you to monitor the system and suggest any necessary changes.
Some medical schools offer a master's degree in public health (M.P.H.) that you can take while studying for your medical degree. This master's will help you form a clear path to the career you want to pursue.
Get The Exact 8-Steps I Used To Get A 3.9 GPA In Med School For Free Below!
Consultation Services
Other careers like the legal field need a physician's opinion to ensure people are receiving proper health care. This is the reason why consulting firms prefer having licensed M.D.s in their workforce.
You can help these firms deal with cases involving:
Testimonies for new medication approval

Trials involving medical malpractice

Determining standard medical care

Identifying various diseases or injuries
You can help several people outside the hospital setting if you work in consultation.
Entrepreneurship
Have you been dreaming about developing a new medical treatment or inventing a new device? Several doctors who left hospital work behind have focused their efforts on developing new technology for medicine.
Doctors turn their new ideas into businesses and help other medical practitioners benefit from their innovation. Having a business allows physicians to manage their time and work at their most comfortable hours.
Our practices are in the most advanced state, but we can always improve our existing procedures.
Bonus: Want better grades with more free time (and less stress)? Get access to our free 3-step study system here to see what other top students do that you may not be doing!
Tips On How To Start Working With A Non-Clinical Job
Non-clinical work sounds more appealing than a hospital setting, but how do you look for employers or build a working platform? Here are some useful steps you can follow:
Assess Your Skills
How ready are you to start to pursue work with research or medical writing? Enroll in training courses and build your resume by volunteering for non-clinical companies.
You must invest in the correct resources to pursue your non-clinical career. Video editing equipment and software may help you with coaching or recruitment. Hiring an editor can help you with your medical article's quality.
Look For A Recruiter
Recruiters can help you find employers with trustworthy non-clinical companies. These people will also help edit your CV to make it appealing to companies. They can improve any essential details in your document.
Research Potential Employers
You can search employment websites to look for companies hiring for non-clinical jobs. You can read about their expectations and check if your credentials match what they're looking for.
Non-clinical jobs need proper training and preparation, so check if you have all these requirements ready before you start looking at shifting your career.
Want Better Grades In just 3-Steps?
Get Access To Our Free 3-Step Study System To Get Better Grades With Less Time & Stress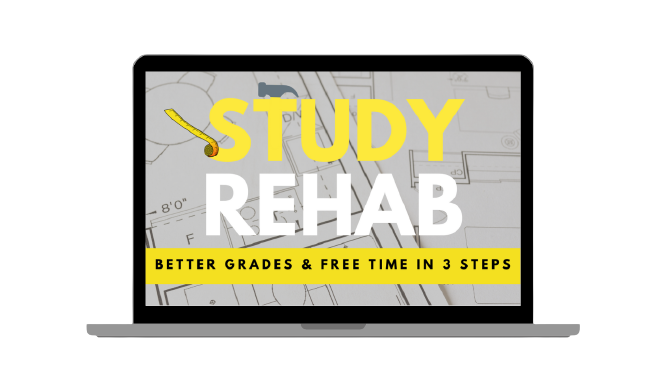 Interesting Fields Aside From Medical Practice
Here are some areas you can focus on if you want a non-clinical job.
Research
Maybe a job in this field appeals to you? Well, you need some experience before you land a high position in this job.
You can gain significant experience if you start with these positions:
A postdoc at a university
An entry-level position in a pharmaceutical company
Scientific investigation training at a government research organization
Leadership
You must know how to work with a team to be an effective leader. It isn't all bossing people around; you must make significant contributions to gain the trust of your team.
Business
Sometimes you need additional schooling to land a non-clinical job; you need this for the business sector.
You can take specialty medical finance courses to supplement your degree, or take an M.B.A. to ensure appealing credentials.
Medical Review Or Consultation
You must have some clinical experience before you proceed to this job. This experience ensures you have credible knowledge about the subject.
You need a board certification or medical license before you proceed with medical review work.
Medical Writing
You may remember all the skills and knowledge you learned from your hospital days, but you'll have a hard time if you don't know how to put all that information into writing.
You can try submitting your article to an online blog for review, or team up with an editor. This strategy will ensure better writing quality and the chance to be a freelance medical writer.
Bonus: Want better grades with more free time (and less stress)? Get access to our free 3-step study system here to see what other top students do that you may not be doing!
Working in a hospital is challenging, and sometimes the job is too much to handle. Luckily, physicians can choose to pursue a non-clinical job to supplement their careers.
If the status quo isn't for you, try your luck at any of the ten jobs I showed you! You might find your niche and reach your full professional potential.
Get The Exact 8-Steps I Used To Get A 3.9 GPA In Med School For Free Below!
You may be in medical school and you want tips and strategies that will help you avoid pitfalls and become more successful. Study better and have better time management and productivity with the Domination Bundle!
The Domination Bundle is literally all the guides and resources that I have put together when I was in medical school and things that I wish that I used back then. And it's been reviewed by hundreds of students. So check it out here if you're interested.
Has this post inspired you? Check out our other posts to help you pursue your medical career!
Until the next one my friend…