You have reached the right page if you are thinking about the best gifts for medical school graduates. Let us get straight to reading and find out what you can get for someone on the way to the next step of their medical career!
Best Gifts For Medical School Graduates
Here's a list of the gifts you can give to a medical school student for their graduation:
Now that they are on to the next stage of their career, a white lab coat is one the most practical gifts that you can get for a newly minted physician. It can help them get more excited about their residency and take their style to the next level.
You can even have them personalized and embroidered with their name and medical field. Be sure to get the correct measurements before buying one to ensure it will fit them well.
You should also get one made from high-quality materials and good craftsmanship if you want it to last long. It is essential to be comfortable and make them feel good while wearing it instead of feeling limited.
There are many local shops where you can get one of these, but you can also opt for an online store like Dickies that offers some of the best lab coats.
Bonus: Want better grades with more free time (and less stress)? Get access to our free 3-step study system here to see what other top students do that you may not be doing!
The stethoscope is one of the things medical students look forward to having in their medical journey. Aside from lab coats, it can make one feel more excited about the opportunities coming along the way.
Medical school graduates will surely need one, and you can give it to them as a gift for graduation. However, you should know that not all stethoscopes are the same.
The best stethoscopes you can get are from the Littmann brand, which is popular among medical students. It comes in different colors, models, lengths, and more. You can even get a colored one to gift if the recipient has a personal preference.
When you are looking for a good stethoscope, be sure to pay attention to its quality. It is an essential tool for doctors, and you want it to be as comfortable as possible.
Littman stethoscopes have different acoustic performance levels. You can choose from them depending on how you need them.
For a review of other stethoscopes, check out this article: Top 5 Stethoscopes For Medical Students 2022
Doctors often work long hours and barely get any rest between their shifts. Some even say that medical professionals run out of caffeinated beverages of their choice.
If you've been tired of running all day, you wouldn't want to drink a room-temperature drink. That is why insulated flasks make great graduation gifts.
The most popular brand right now is Hydro flasks, which features TempShield™ insulation technology, which keeps your drinks cold for a day and hot drinks for up to 6 hours.
They come in different colors, which can mirror your recipient's personality. You can get one of the exact sizes as most larges from their favorite coffee shops.
Aside from being cute and valuable, they can also help limit single-use containers.
Get The Exact 8-Steps I Used To Get A 3.9 GPA In Med School For Free Below!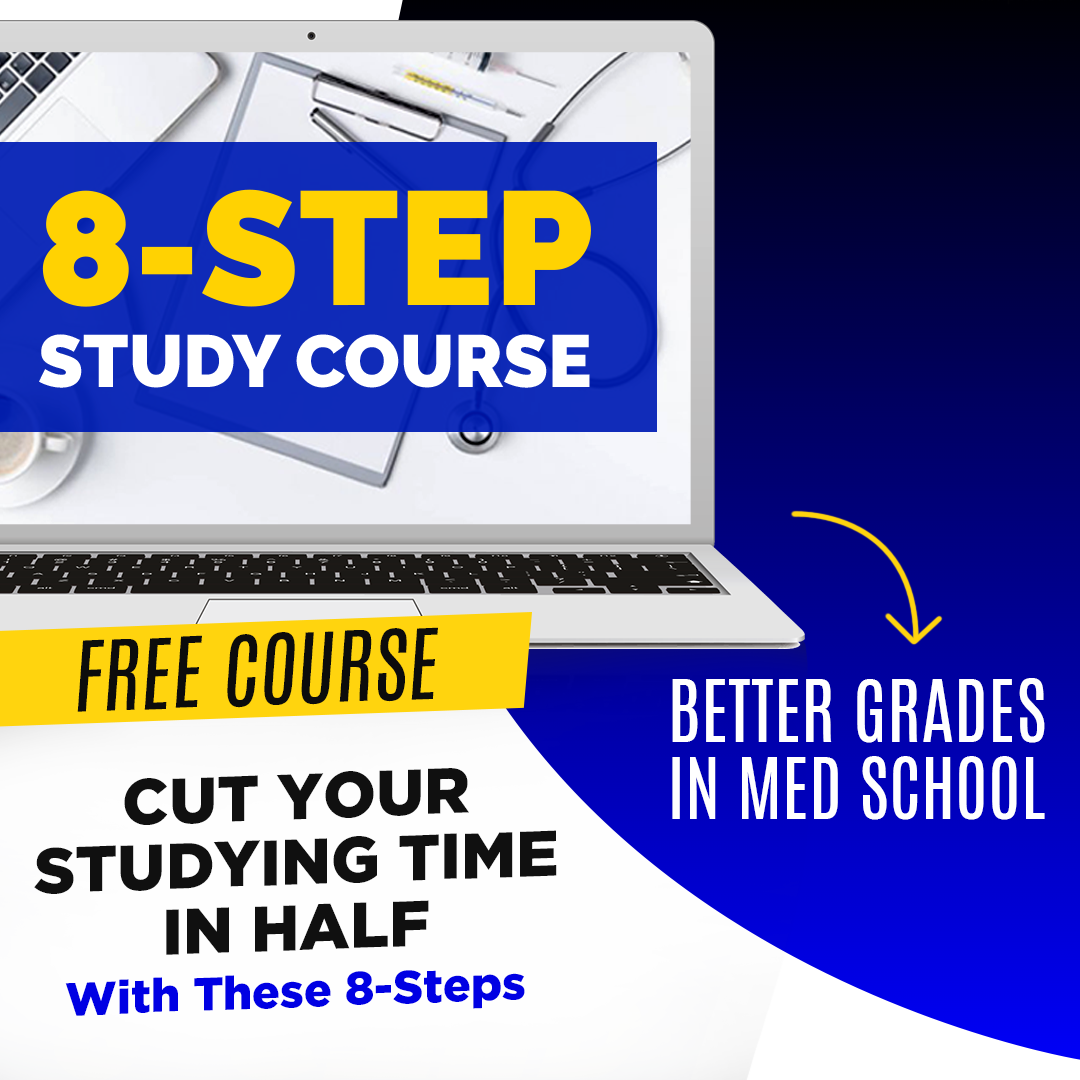 Catching up with important messages and schedules is essential for doctors, which is why a smartwatch will be helpful to them.
For years, people have loved how efficient smartwatches are. It works as a watch and can help monitor heart rates and blood pressure, receive messages, and connect them to your smartphones.
There is no argument that the Apple Watch is the most popular smartwatch brand in the market today. It is perfect for tech-savvy individuals wanting to step up their game.
An Apple watch will be an excellent gift for people concerned about health. They can even track your steps, and everyone knows how hectic doctors' schedules are daily.
Connecting using a smartwatch is so much easier because it stays on your wrist and helps minimize distractions caused by constantly picking up phones.
Apple watches are relatively expensive compared to other smartwatches, but they will make a new resident happy. They are easy to customize and bring unique confidence to anyone wearing them.
If you don't have an amount limit, you should go with an iPad mini. Yes, it's much smaller than a regular iPad, but it still has the features you'd like in an Apple product. They are compatible with the Apple Pencil and can connect your data across multiple devices.
iPad minis make an excellent tool for note-taking and looking up information that would be helpful in their profession. It also has the perfect size to fit in a lab coat's pocket or an all-around tote bag. It is an excellent aid in accessing patient medical data and even allows video consultations with its high-definition front and rear cameras.
Unlike other PCs, iPad products can handle much software on the go. Many doctors are using them as a healthcare tool, so shouldn't they?
Indeed, the medical school graduate you intend to give the gift to will appreciate such a gadget. They can connect them and access files with a breeze if they already have an Apple watch and MacBook.
Check out this article: 3 Best IPads For Medical Students
Want Better Grades In just 3-Steps?
Get Access To Our Free 3-Step Study System To Get Better Grades With Less Time & Stress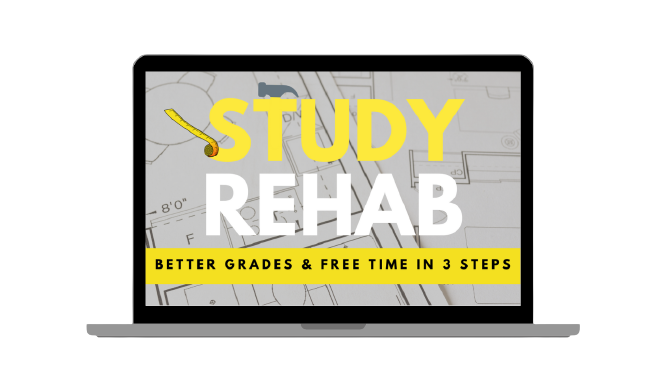 If your gift recipient is a big fan of coffee and other hot beverages, consider giving them a funny mug. Who wouldn't want a good laugh anyway?
Depending on their humor, many mugs are available online with funny prints. You can get a customizable one and have your inside joke printed on it.
A funny mug would be a good conversation starter for a desk, whether they plan on using it or keeping it on display.
There is no profession in which you stop learning, including being a doctor. That is why they need to have tools for this kind of research. It will also benefit them while they continue their education to be professional doctors.
Depending on the requirements expected of them, they might encounter much academic research on the way. An excellent laptop, such as a MacBook, will ultimately be helpful in their studies.
With all of the software they need to run and files they have to keep, a computer upgrade will be one the best gifts they will receive after graduation.
A MacBook comes in various sizes, colors, and unique features. They are also the thinnest they could ever be right now without compromising the power and quality of the machine.
For other laptop options, check out this article: Top 15 Best Laptops For Med School In 2022
Bonus: Want better grades with more free time (and less stress)? Get access to our free 3-step study system here to see what other top students do that you may not be doing!
A good work bag is necessary, and doctors know their importance. Whether your recipient is a man or a woman, they need a bag that can handle all their belongings.
The Mosiso Leather Tote Bag is an example of this. It has an expansive interior where you can fit your laptop, iPad, planner, extra clothes, and anything you wish to bring. The bag also features pockets that help keep your things organized so you can locate them quickly.
Aside from being efficient, this bag also has personality. Its design is not boring compared to most work bags out there. You don't have to compromise style to have a bag that would provide convenience to its user.
When looking for a work bag, you would want to look at its quality. Getting one made out of leather is often recommended so it would be waterproof. You should also choose a structured one, so it would be able to keep its shape while holding essential items inside.
A good work bag will be a doctor's most important companion wherever they go. If the bag's quality is top-notch, it can even last for a few years and have them personalized by embossing their name or initials.
Almost everyone uses wireless earbuds, but who wouldn't want them anyway? They are convenient and allow you to move around without worrying about your connections.
To complete the set of your Apple products, you can get their AirPods Pro as a gift. They last a very long time, considering that you don't lose them. The product also offers excellent connectivity across devices.
Being in a busy hospital has always left doctors limited space to rest in silence, and a wireless earbud can help with that. It is also a good source of their music when they need to unwind or disconnect from the busy world for a few minutes.
If you don't like AirPods, there are alternatives that you can try, like the Beats Studio Buds. They offer the same quality with a noise-cancellation feature and a built-in microphone.
Choose one with excellent acoustics and beat sounds for a better listening experience. It should also be comfortable and not cause problems to the ears that may disrupt their work.
Want Better Grades In Med School In Less Time Using Just 3 Steps?

Click Below To Get FREE Access To Our Study Course To Discover The 3-Steps Hundreds Of Med Students Have Used To Increase Their Grades & Efficiency While Studying Less
Nothing beats a good and comfortable shoe for your feet when you are practically standing all day. Sneakers make great gifts for medical school graduates because they will use more of them in their duties.
Scrub suits come in different colors, so it is best to choose a shoe with a neutral tone. No, it doesn't have to be from a famous brand. You should focus more on the level of comfort they will be able to provide and how long they are going to last, even if used every day.
One of the best ones you can get is the Under Armour Charged Assert 9 Running Shoe. It is advertised for women, but the design works great for men. It is not that expensive for shoes but has the quality you want.
It is lightweight and has cushioned soles and rubber outsoles that help maintain durability and stability upon high impact. That makes it the perfect running shoes inside a hospital.
One of the best contenders for men is the Adidas Racer Tr21 Running Shoe. It is relatively more expensive than the first one, but the brand speaks for the quality of these sneakers. The product features a Cloudfoam midsole for a comfortable step. It is also durable and likely to last long while providing traction against any surface.
A newly minted physician will need as many scrubs as they need because you can never expect what will happen in the hospital that day. They do distribute scrubs in the hospital, but they are usually out of shape and not as comfortable.
Fortunately, you can give someone fitter and more tailored scrubs with much better durability and comfort. Depending on the material used, some even get softer the more you wash them.
The best ones that you can find online are from the Cherokee brand. They have scrubs available both for men and women. They also come in different colors, so you can choose which one your recipient needs.
You may need to ask them for their measurements, but they would still appreciate it, even if it is not a surprise anymore. After all, it's the thought that matters more.
Starting a new journey can be scary. Almost everyone knows how challenging the medical field is, and doctors are prone to burnout due to long work hours.
The medical school graduate you have in mind may be afraid, nervous, or unsure of the next step in their career, but there's something you can do to help. A motivational book related to their struggles is an excellent way to keep their mind on the right track.
One book, in particular, is Alen Voskonian's Reclaiming the Joy of Medicine. Some doctors may find the career draining, but this book may help them learn how it can be fulfilling again.
Even though a graduate is just starting, such books can help them see why they started. They already reach far in this field, and there are more challenges they are going to face. A friendly reminder about life's happiness is needed.
If you think this book needs to be improved, there are many self-help books that you can get. It doesn't always have to be related to medicine, but it's a nice touch considering the status of their life at the moment.
You can also give a finance book for doctors. Check out this article: Best Books On Personal Finance For Doctors
Doctors are busy, alright. They also don't want to focus too much on their appearance because they have other things to worry about, but it's still important to look presentable to their patients.
A scrub jacket is one way to have more casual work while working in a hospital. It also makes an excellent alternative to white lab coats. They are comfortable and keep doctors warm in a chilly work environment.
Scrub jackets are available for both men and women. Choosing one that is comfortable and made from a material that softens over time is essential. There are fabrics out there that could help keep the body warm in a cold area and cool when working in a hot environment.
You can also get a personalized one so it would feel more for them rather than just a generic piece of clothing that everyone has.
Get The Exact 8-Steps I Used To Get A 3.9 GPA In Med School For Free Below!
Few people know that medical professionals wear underscrubs under their scrub suits. Hospitals can be very cold, considering the highly air-conditioned areas to keep the place comfortable for patients.
Not everyone likes the cold, so a good under scrub will help a resident to work more comfortably. It can be a soft tee or a long-sleeved shirt that they can wear if they have to do an errand outside the hospital.
For women, one of their best options is SIVVAN's underscrubs. They are made from high-quality materials perfect for medical work environments. They also come in solid colors that can pair with scrubs.
For men, anyone will love Care+Wear long sleeve underscrub shirt. They can work with any wardrobe and features an absorbent fabric that feels like a second skin. It will keep them cool and dry throughout their shifts.
If you're thinking of going over the top with your gift, why not give them an espresso machine?
Coffee is a doctor's best friend, especially after a more than 24-hour shift. If you choose this gift, the recipient will be ultimately thankful for your efforts and thoughtfulness.
If you want to go fancy, you can get them the Gevi Espresso machine. It helps make your coffee have a rich texture that they will love. This particular machine supports making different kinds of coffee. No matter what their preferences are, it can make that happen.
Bonus: Want better grades with more free time (and less stress)? Get access to our free 3-step study system here to see what other top students do that you may not be doing!
That's all for this article. You can always refer to this post if you are still determining the best gifts for medical school graduates.
Medical school is never easy and medical students deserve a reward after their graduation. You can spend a little, but you can also splurge if you have the budget.
Get The Exact 8-Steps I Used To Get A 3.9 GPA In Med School For Free Below!
You may be in medical school and you want tips and strategies that will help you avoid pitfalls and become more successful. Study better and have better time management and productivity with the Domination Bundle!
The Domination Bundle is literally all the guides and resources that I have put together when I was in medical school and things that I wish I used back then. And it's been reviewed by hundreds of students. So check it out here if you're interested.
If you find this article helpful, go check out these posts as well;
Until the next one, my friend…