Are you an audio-visual learner? Looking for the best med school Youtube channels? Today, learning resources are not only limited to the traditional paperbacks and bibles you carry and store on shelves. Videos, audiobooks, podcasts, etc are now available to supplement what you know. Informative videos about medical concepts could now be accessed online on Youtube!
If you are looking for the best med school Youtube channels tackling and focusing on a particular field, well then, I got them all listed in one place just for you!
[Free Download] Want to have everything you need to be a top student on your medical journey? Get FREE access to our Med School Success Handbook to get 60+ tips including the best study, time management, mindset tips you need to be a top student. Download it here.
Best Med School Youtube Channels
Because I'm very eager to share all tips and tricks you need to know to survive and give your best out of it, I also created a Youtube channel of my own. Kindly subscribe and watch the videos on my channel here!
Best YouTube Channels For Medical School
I'm going to get my bias out of the way right now. Medical school YouTube channels in my opinion should be helpful, educational, and give a bit of honesty, hope, humor, and step-by-step guidance. TheMDJourney has all the best tips for med students, ongoing clinical rotations, and for residency preparation.
It shows real-life experiences in med school and actual clinical experience, and has a lot of tips on how to balance studying and enjoying your personal life. If you want help on your medical journey with less stress – then subscribe to TheMDJourney here.
An extension of the osmosis.org learning platform, Osmosis Youtube channel provides animated videos with in-depth yet concise explanations of various pathophysiologic processes.
The topics include Pathophysiology, adrenoleukodystrophy (ALD), Von Hippel-Lindau disease, and the recent Coronavirus (COVID-19) outbreak. It also provides thousands of practice questions, flashcards, study schedules, and collaborative tools for its almost 1.4M subscribers.
With more than a million subscribers, Khan Academy Medicine has been a popular Youtube channel among medical students. They share world-class educational content since 2016.
It acts as a virtual library of updated lectures on clinical conditions, exam practice questions, and preparation guides. Hence, making it one of the best med school Youtube channels on the internet.
Dr. Najeeb is a popular online medical lecturer. He has new content every week about Basic Medical Sciences and Clinical Medicine. For his almost a million followers, he also features topics related to pathology, cardiology, immunology, etc.
More than half a million subscribers have been following this Youtube channel to help them prepare for their exams. As the name of the channel implies, you can depend on it if you don't have enough time to study for an exam.
The channel was founded by Dr. Robert Seheult and Kyle Allred, one of his former students. The lectures of Dr. Seheult help you prepare for your exams and clinical rotations. He also helps in acing other exams such as for the USMLE, MCAT, PANCE, NCLEX, NAPLEX, NDBE, RN, RT, MD, DO, PA, NP, and various other medical exams.
For more complex medical topics: check their website MedCram.com.
[Free Download] Want to have everything you need to be a top student on your medical journey? Get FREE access to our Med School Success Handbook to get 60+ tips including the best study, time management, mindset tips you need to be a top student. Download it here.
Thousands of subscribers have been Dr. Ebraheim's videos created with 3D visuals, engaging presentations, and in-depth explanations. Truly passionate about his career, the doctor is a prominent Chairman of Orthopedics who also provides comprehensive and accessible information about such an area.
Armando Hasudungan transforms the complexity of science and medicine into art. He shows unique and distinctive hand-drawn images. The topics of his videos include embryology, neurology, nephrology, cell biology, the reproductive system, pharmacology, and microbiology.
Strong Medicine is produced by Eric Strong, a professor at Stanford University School of Medicine. He covers various areas from personal experiences to tips and tricks for current students. He is extremely responsive to video comments and queries.
AnatomyZone is the resource I talked about in my best resources for Anatomy video and post. It provides top quality free 3D video tutorial on Anatomy that are categorized into regions for easy access.
Medicosis Perfectionalis is for visual learners who love detailed drawings to better understand difficult topics. Medicosis has the best explanations if you're struggling with a topic or preparing for an upcoming difficult exam because he has the ability to break down complex medical topics.
Lecturio publishes lecture series every Monday, Tuesday, and Wednesday. Its goal is to help students worldwide score high on any medical board exam including the USMLE Step 1 & 2 CK, COMLEX Level 1 & 2, and MCAT. It provides academic resources and advanced question banks for relevant board exams.
We also have a Youtube channel where we talk about how to efficiently and effectively study in medical school just like in this video! How about you drop by our Youtube channel and hit that subscribe button? It would do you, and us too, wonders!
[Free Download] Want to have everything you need to be a top student on your medical journey? Get FREE access to our Med School Success Handbook to get 60+ tips including the best study, time management, mindset tips you need to be a top student. Download it here.
Best Youtube Channels For Microbiology
An aspiring virology professor, Mr. Racaniello has been fulfilling this dream through his Youtube channel. He creates around 3 video contents per month since 2009 and derives them from his virology lectures during his Science shows entitled This Week in Virology and This Week in Microbiology at the Columbia University. Up to this writing, he already has almost a hundred thousand subscribers and more than a million views.
Dr. Sherif is a professor of Microbiology and Immunology for more than 40 years. He maximizes the internet to share his gifted knowledge as he believes that technology takes part in a student's achievements. Subscribing with the other 70,000 followers, you'll get to watch high-yield lectures on microbiology and immunology for free.
With almost 20,000 subscribers and hundreds of videos, the American Society for Microbiology aims to give its viewers a better understanding of basic life processes and how these concepts could be applied in clinical and economic settings. The channel produces 1 video per week and features talks, presentations, trainings, interviews, and works of ASM globally.
Mr. Bolduc teaches microbiology, biology, and molecular biology at Massasoit Community College. Since 2011, he shares his lectures and creates 1 video on his Youtube channel per month. And as of this writing, he already has more than 6,000 subscribers.
Mr. Sumi has been uploading videos on his channel since 2017. He discusses a wide range of microbiology topics including virology, industrial microbiology, genetics, clinical microbiology, water microbiology, biotechnology, immunology, bacteriology, soil microbiology, mycology, etc. He produces 2 videos per week. And today, he already created almost a hundred videos for his 30,000+ subscribers.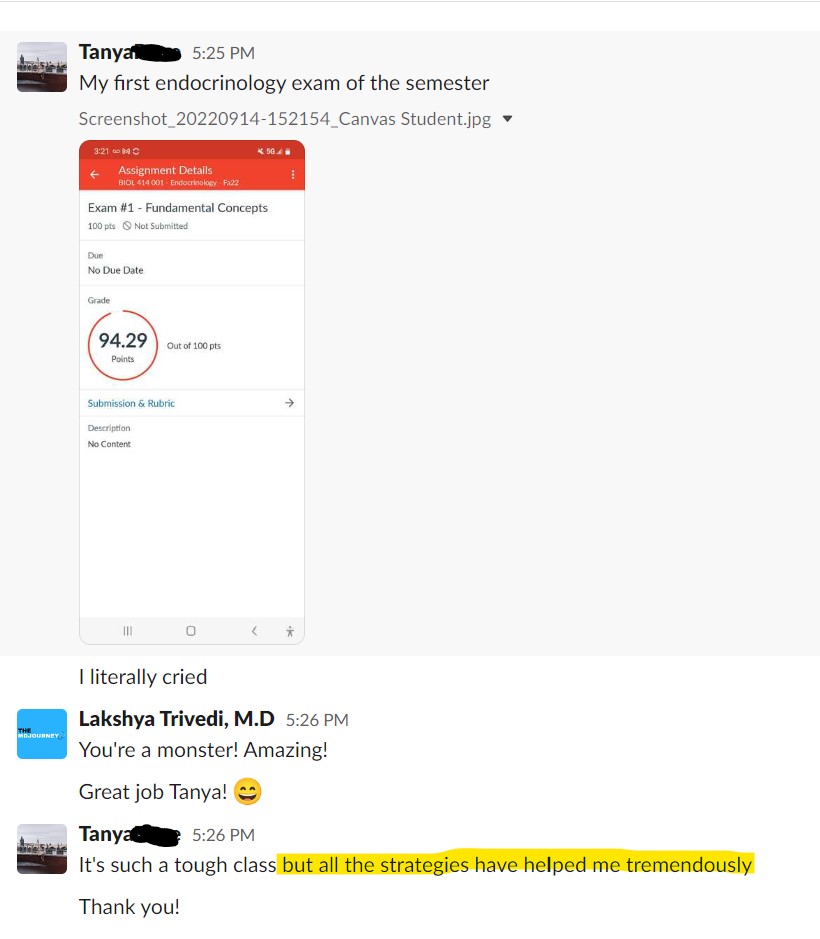 Download The Free Med School Success Handbook For The Best Step-By-Step Tips For Your Medical Journey!
Best Youtube Channels For Pharmacology
Pharmacy Times TV features prominent leaders in the field of pharmacy. They conduct short interviews to relay practical information useful for doctors in their clinical practice. They are up since 2011 and have already produced more than 1000 videos for their 4000+ subscribers.
If you are cramming for an exam as you don't have time to finish all of your pharmacology lectures, Speed Pharmacology may give you the fastest remedy for that. They know how challenging it is to memorize and digest pharmacology concepts at a snap, so they have been producing must-know concepts you need for exams and clinical practice. Since 2015, they have been producing 1 video per month for their almost 400,000 subscribers!
Dr. Abdel-Motaal Fouda creates videos about clinical pharmacology since 2016. Almost 200,000 subscribers are anticipating his newly released video every month.
Since 2013, they have been creating videos of medical case studies, animated mechanism of actions, scientific posters, animated PowerPoint presentations, interactive applications, and visual stories for pharmaceutical marketing and marketing in the healthcare and life sciences industry. Their 14,000+ subscribers have been watching the channel's 100+ videos.
The Youtube channel for all students who take pharmacology, Pharma Knowledge makes learning pharmacology accessible and interactive. Since 2017, they have been producing 3 videos per month for their 15,000+ subscribers.
Best Youtube Channels For Cardiology
This channel is created by Dr. Sanjay Gupta, a cardiologist in York NHS District Hospital. Since 2014, he has been creating 3 videos per month about various aspects of cardiology. With more than 200,000 subscribers, Dr. Gupta consistently makes them informed with his 300+ videos.
The European Society of Cardiology (ESC) is an organization of more than 95,000 cardiology professionals across Europe and the Mediterranean. As their goal is to decrease the burden brought by cardiovascular diseases, they utilize the channel to relay information about the latest research and clinical practice guidelines for patient care. They started the channel in 2009 and have been producing 4 videos per month.
The American College of Cardiology is also a non-profit medical organization with more than 50,000 members. They post 1 video a day with an aim to improve quality of life and ensure patient-centered care. They have created more than a thousand videos for their 12,000+ subscribers.
Created in 2014, this channel is maintained by the staff of the cardiology department of Ain Shams University. They create informative videos related to cardiovascular medicine and interventional cardiology. They produce 1 video a day and have a total of 600+ videos and 16,000 subscribers.
DeBakey Institute for Cardiovascular Education & Training (DICET) concentrates on creating cardiovascular academic and clinical education programs. They provide relevant and informative videos supporting and promoting the provision of optimal care among patients with cardiovascular diseases. This channel by Dr. Michael E. DeBakey is helpful for cardiologists, cardiovascular surgeons, and vascular surgeons as it provides 9 educational videos of didactic courses, hands-on learning, and procedures every week. It started in 2015 and it already has 41,000+ subscribers.
If you're interested to become a cardiologist, you may check out my article for more information on how to be one!
We also have something on our Youtube channel regarding what it takes to become a cardiologist! Consider dropping by our channel and hitting that subscribe button for more medical school-related content!
[Free Download] Want to have everything you need to be a top student on your medical journey? Get FREE access to our Med School Success Handbook to get 60+ tips including the best study, time management, mindset tips you need to be a top student. Download it here.
Best Healthcare Youtube Channels
This Youtube channel promotes the ideal doctor-patient relationship. The videos advocate that physicians and patients should work together to achieve healthier lives. They started in 2009 and today, they already gained 13,000+ subscribers.
This Youtube channel takes you to the future of healthcare. It creates videos that feature new technology and innovation in terms of medical diagnostics, drug discovery, patient monitoring systems, and information technologies. Its 37,000+ subscribers have been anticipating these cool futuristic innovations since 2006.
The youtube channel focuses on health research and policy. They organize a playlist featuring Dr. Aaron Carroll who answers general healthcare questions. He is a Professor of Pediatrics and Associate Dean for Research Mentoring at Indiana University School of Medicine and a contributor to the blog The Incidental Economist which tackles topics related to the US healthcare system.
The Centers for Disease Control and Prevention or CDC could provide the answers to almost all healthcare questions. They cover almost every medical condition and inform everyone of the cause, modes of transmission, and ways on how to prevent and manage these conditions. Their more than half a million subscribers are provided with information that protects them from local and international threats.
With more than 40,000 subscribers, this Youtube channel supplies them with helpful tips on how to stay healthy everyday. They feature short films of real-life stories and create videos about healthy recipes and interviews with healthcare experts. This channel is recommended for medical students, doctors, and even patients.
Best Pre-Med Youtubers
Learn from another person's struggles and failures. Jenny Le is currently a Family Medicine Physician. But before she reached where she is right now, she underwent depression, debt, and unexpected pregnancy. Be inspired by how she was able to achieve her dreams despite these challenges.
If you are looking for someone who could motivate you to persevere in your studies, America is one of those who could. She had created more than a hundred videos for her almost 200,000 subscribers. She'll let you into her life as a med student, tips on how to. Get through medical school challenges, and the things she does as a surgeon.
This Youtube channel is one of the successful channels with almost half a million subscribers. Her short videos take you to her journey throughout medical school and staying fit. She also helpfully answers some questions of her viewers. She is also a working student herself. Hence, gives you another reason to admire her.
The videos in this channel are created by the Singh brothers, and occasionally by their sister, Puneet Kaur. They all attended Yale University and are currently practicing as doctors. They provide helpful tips and advice about undergrad education and med school to their 70,000+ subscribers.
As I mentioned earlier, Puneet Kaur is a sister of the Singh brothers. She created her own Youtube channel to integrate fashion and beauty with medicine. She gives away informative videos, answers to her viewer's questions, medical school advice, and tutorials.
These Youtube channels will certainly help you a lot in your med school journey. Subscribe and enjoy! Don't forget to subscribe to my Youtube channel for more tips, tricks, and advice on how to be the best while on your way towards becoming an MD.
[Free Download] Want to have everything you need to be a top student on your medical journey? Get FREE access to our Med School Success Handbook to get 60+ tips including the best study, time management, mindset tips you need to be a top student. Download it here.
If you have enjoyed this post, how about checking out some of our other blog posts for more great content?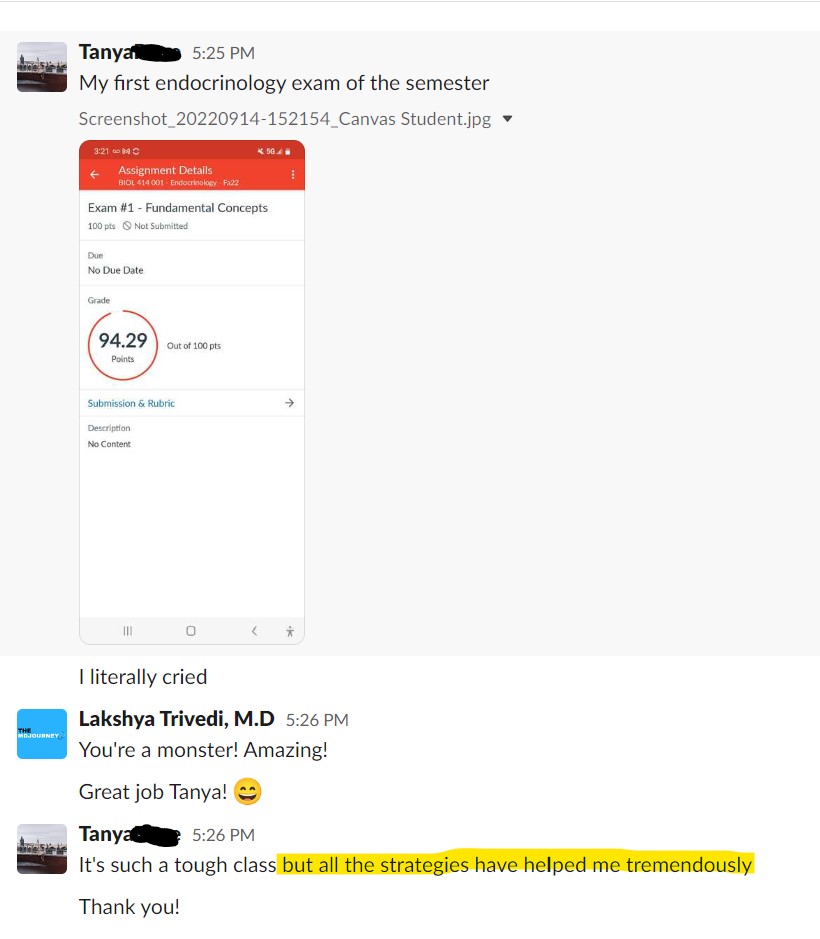 Download The Free Med School Success Handbook For The Best Step-By-Step Tips For Your Medical Journey!
Again, thanks for stopping by!
Until next time my friend…