Pre-med careers help aspiring medical students gain skills and a better understanding of the specialization they pursue. If you are a pre-med student, there are many entry-level work opportunities that you might not be aware of. What are the best jobs for pre-med students?
Pre-med jobs allow you to experience related work in the medical field. Having this clinical background makes you stand out when you finally send your application to your desired med school.
If you are curious which jobs are available for pre-med students like you, keep reading this article! We listed some of the best pre-med jobs alongside their duties and salary expectations.
[Free Download] Want to have everything you need to be a top student on your medical journey? Get FREE access to our Med School Success Handbook to get 60+ tips including the best study, time management, mindset tips you need to be a top student. Download it here.
Why Get A Pre-Med Job?
Experience in the medical field is not a mandatory requirement for your med school application, but gaining such experience would highly work in your favor. Here are the advantages of getting a job as a pre-med student.
Gives You Time To Evaluate The Profession
Let's face it, medical school can be intense at times, and not everyone can finish the journey. The primary responsibility of medical professionals is to deliver healthcare services to the community, and there is huge pressure on that.
As a pre-med student, these experiences can help you solidify your feelings toward the career. You get to see the real world of being a physician, which can either break you or make you. It's your choice.
If you have doubts and happen to enjoy the job, you can realize that you are doing the right thing. However, if the job is not fulfilling for you, then maybe this field is not your career to pursue.
Participating in these pre-med jobs can help you make an informed decision on how you want your life to unfold. In this way, you can also save time, energy, and money instead of making the same decision of dropping out of medical school later.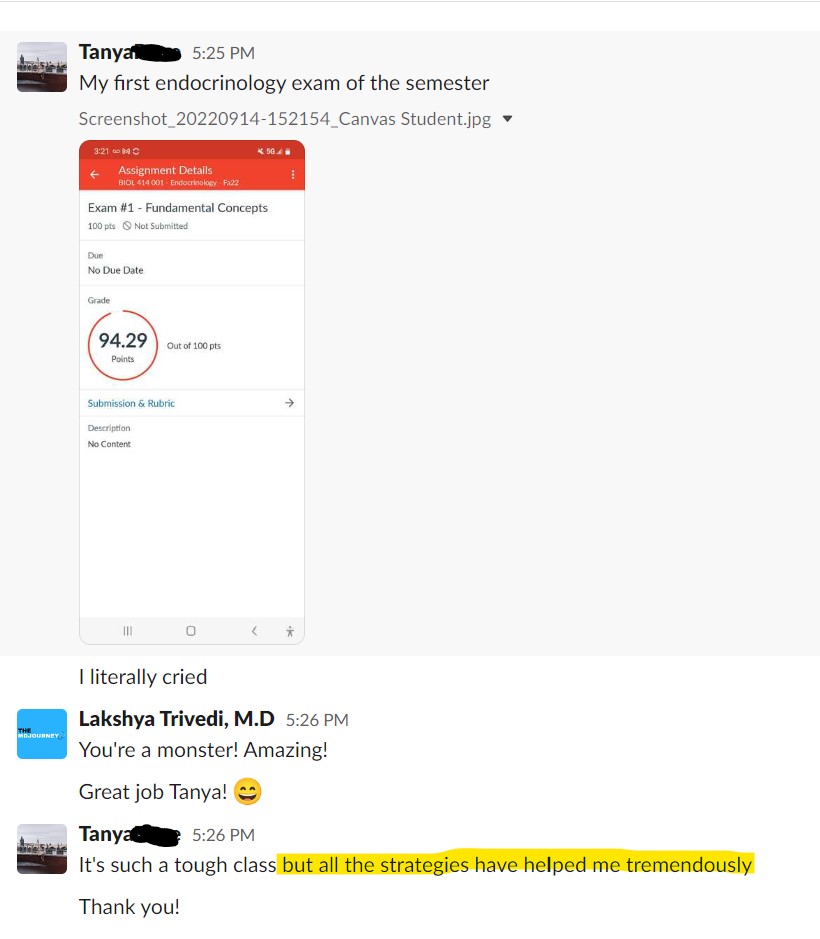 Download The Free Med School Success Handbook For The Best Step-By-Step Tips For Your Medical Journey!
Opportunity To Discover Your Options
There are many careers in healthcare that you can pursue with a pre-med degree. Exposure to certain professions can help you discover what major is the closest to your heart.
However, pre-med can also give you an advantage for other career paths.
Not everyone who took a pre-med program eventually becomes a doctor. Students can develop many skills that will benefit a healthcare career, but it is also nice to know what other options you've got from your pre-med degree.
If you decide not to continue medicine after your pre-med job, you could still pursue the following professions:
Optometry

Veterinary

Nurse Practitioner

Pharmacy

Podiatry

Dentistry
Good Credentials For Your Resume
There is quite a competition in medical school, and you have to stand out if you want to be accepted in your preferred schools and facilities. Many applicants get rejected from medical school each year, but having a clinical background might impress those reviewing the applications.
Not only that, but pre-med experience also shows that you are passionate about the field enough to invest such effort and time gathering early resources. It may not be a requirement, but some universities prefer that you have it.
Some students only put their pre-medical experiences as a part of their school applications, but that is not enough. Instead, it would help to give an in-depth discussion about your time in the job, focusing on how it solidified your desire to pursue a medical career.
[Free Download] Want to have everything you need to be a top student on your medical journey? Get FREE access to our Med School Success Handbook to get 60+ tips including the best study, time management, mindset tips you need to be a top student. Download it here.
Exposure Through Shadowing
Reading a lot of textbooks about the specialization you are working to earn is one thing, but nothing is better than experiencing them first hand. Through pre-med clinical experience, you can get the opportunity to shadow an actual physician and gain their medical perspective.
You will see how your curriculum turns into a working system and get better insight into what you have read from books. Other than those things, you will also understand the importance of how the physician-patient relationship plays out upon medical attention provisions and diagnosis.
It will also be good to mention this background during medical school interviews and get great impressions.
Letter Of Evaluation
Usually, you can get your letter of evaluation from the faculty members of your school. Most universities prefer two to five letters per individual when applying for medical school, but you can upload up to 10 if you want to.
However, do not ask just anyone to do the letter for you as they must be exceptional and from a credible person. This is an integral part of your application, alongside your GPA and MCAT scores.
The letter should outline your goals, accomplishments, and an in-depth discussion of your experience in the position.
Take note that the letter's contents are as important as the credentials of the person writing it. It would help to have open conversations with them about your career plans and personal aspirations.
Mentorship
Of course, there's nothing more valuable than the knowledge and skills you will get from experience. However, you might even get another thing that's meaningful in your journey.
Many medical students, residents, and already practicing physicians have at least one mentor that they call for advice and guidance in the field. Not only do you get to know about their life's work, but also of their realizations, perceptions, and expertise in their career.
Of course, it's not the same case for everyone, but it doesn't mean that it can't happen to you. It is nice to have a person you can call a mentor in the medical field.
How To Choose The Right Pre-Med Job?
Upon deciding to find a pre-med job, you need to think about your future needs. You must consider what is lacking in your application.
You cannot just apply for a position and hope that it would be enough. You would want to make your time worthwhile in the process of achieving your goals, right?
For example, if you think that you lack volunteering experience — whether clinical or research — then find jobs that will fill those missing areas. You can also follow your passion and relate that to the pre-med job you want to pursue.
Also, reflecting on your shortcomings this early will help you get a better experience in med school. If you think that you have a hard time responding to emergencies and stressful situations, then receiving EMT training will be beneficial.
Only you can decide which job suits you best, so be sure not to waste this opportunity. You should always be open to learning new things, challenge your existing skills, and have fun with the situations you're in.
Adding to that, you can also refer to these reflective questions upon considering which pre-med job is the right for you:
What medical school requirements do I need to fulfill?

What kind of setting do I want to work in?

What do I enjoy?

What do I want to learn?

What kind of job aligns with my goals?

What are my strengths and weaknesses?

What job will make me a better physician?

What skills do I want to develop?

What job will make me a better person?
[Free Download] Want to have everything you need to be a top student on your medical journey? Get FREE access to our Med School Success Handbook to get 60+ tips including the best study, time management, mindset tips you need to be a top student. Download it here.
Best Jobs For Pre-Med Students
Now that you're aware of the advantages of having a pre-med job and how to choose the right one, here are some of the best jobs for pre-med students:
Home Health Aide
Duties: The primary duties of a home health aide are to assist people with short-term and chronic illnesses and injuries. Usually, they attend one or more appointments a day in their patients' homes.
They can help in everyday tasks like cooking, cleaning, and helping their patients eat and drink. These professionals can also help in using the restroom, grooming, bathing, and dressing up.
Of course, they will receive initial training before aiding the patients and even call for medical support if the patient needs additional medical attention.
If you want to be a home health aide, then you should review the state requirements. In some states, a high school diploma alongside onsite training is enough, whereas others require a short certification course and passing a state examination to be considered as a candidate.
Salary: $29,180 annually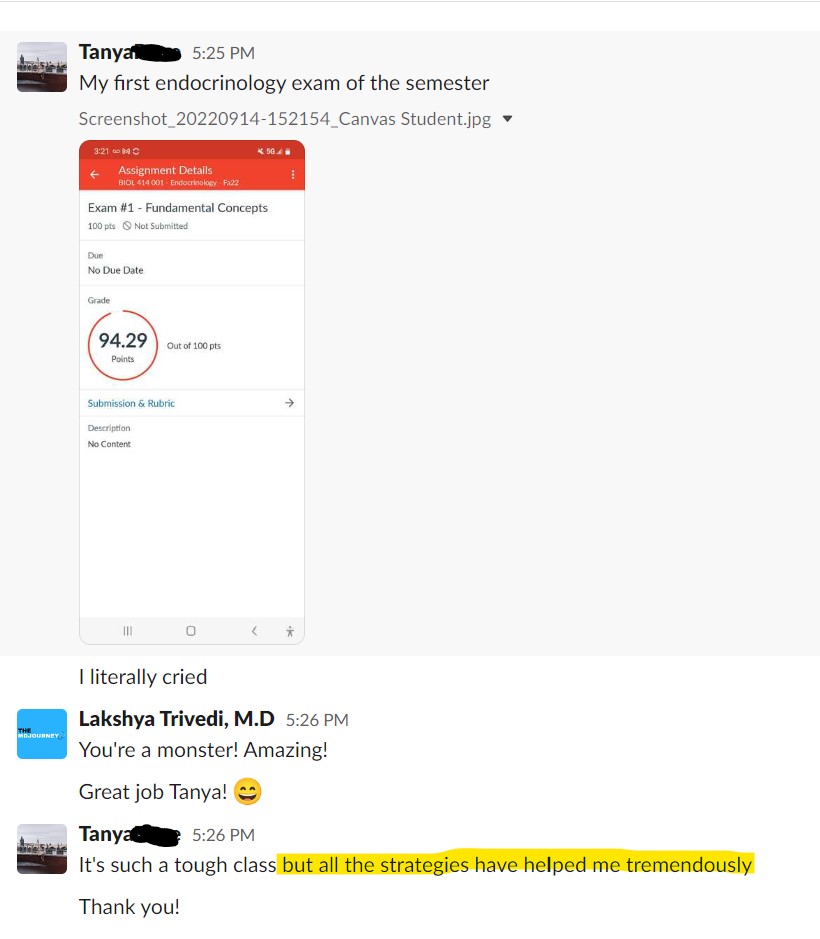 Download The Free Med School Success Handbook For The Best Step-By-Step Tips For Your Medical Journey!
Medical Scribe
Duties: A medical scribe usually assists physicians in healthcare clinics and doctor's offices. Their duties may include handling the clinic's database system and entering appointment information, patients' personal information, prescription orders, and medical history details.
Physicians need to focus on the patient during the initial appointment, and medical scribes make sure to have the paperwork necessary to process the patient information and anything else related to their health.
To be a medical scribe, the minimum educational requirements include a high school diploma and proof of enrollment to a college degree program.
Salary: $31,993 annually
Pharmacy Technician
Duties: A Pharmacy technician's main duty is to provide support and assistance to the daily activities in a pharmacy or drugstore. This includes entering order requests from the doctors' offices into the pharmacy system so they can fill prescriptions for the customers.
They can also directly interact and collect payment from the customers over the counter.
If you think that this is the right job for you, be sure to prepare your high school diploma and onsite job training. However, you may experience some employers requiring certification from an accredited organization such as the Pharmacy Technician Certification (PTCB).
The process for each organization and program differs, and it can take you from six weeks to up to two years to complete a pharmacy technician certification.
Salary: $29,906 annually
Medical Receptionist
Duties: Medical receptionists are the ones who work at the front desk in every hospital, physician office, clinic, and other related facilities. They greet the visitors and patients, check their appointments, and notify the physician.
Aside from that, they also help patients schedule their next appointments and oversee the transactions made within the facility. If you want to become one, then you must have a high school diploma.
However, depending on the employer, they may prefer applicants with medical reception or medical admin assistance certification.
Salary: $33,774 annually
Phlebotomist
Duties: Phlebotomists are the ones that take blood samples from patients in hospitals and lab work facilities. They usually use venipuncture, a technique where they insert the needle into the vein to get samples.
Then, they place them in freezers with labels while waiting for the lab tests.
You might find some universities and colleges offering phlebotomy certification programs. You can also get it from an accredited organization, but they may vary in length depending on where you take them.
Salary: $33,836 annually
Research Assistant
Duties: Research assistants work closely with professors from universities and colleges while completing their degrees. Their tasks may include analyzing specimens under a microscope, completing administrative and clerical tasks, and reviewing scientific reports and cases for a medical condition.
Salary: $38,681 annually
Emergency Medical Technician
Duties: Emergency medical technicians (EMT) provide emergency care to patients and civilians. They also assist paramedics at the scene of an accident and check for the vital signs of the individuals involved, as well as for settling broken bones and dressing wounds upon preparation for the journey to the hospital.
In special scenarios, they may even perform life-saving CPR on patients on the scene of the accident or on the way to the hospital. With this in mind, aspiring EMTs are expected to complete a CPR training course followed by a certification program that can last for one to two years.
Salary: 42,639 annually
Medical Secretary
Duties: The main duty of a medical secretary is to support a physician by sorting mails, billing insurance companies, answering phone calls, updating filing systems, and communicating with patients via phone or email about the physician's availability for an appointment.
In some cases, they can also help patients in contacting other practitioners and get them an appointment or requesting referrals.
If you are interested in this job, the minimum requirement you need to prepare is your high school diploma.
Salary: $51,476 annually
[Free Download] Want to have everything you need to be a top student on your medical journey? Get FREE access to our Med School Success Handbook to get 60+ tips including the best study, time management, mindset tips you need to be a top student. Download it here.
Those are the best jobs for pre-med students! Remember, you are not required to take any of them, but doing so will put you at an advantage upon applying to medical school. If there is a pre-med job that caught your attention, don't hesitate and take your chance right now!
It takes initiative, effort, and hard work to succeed in the medical field.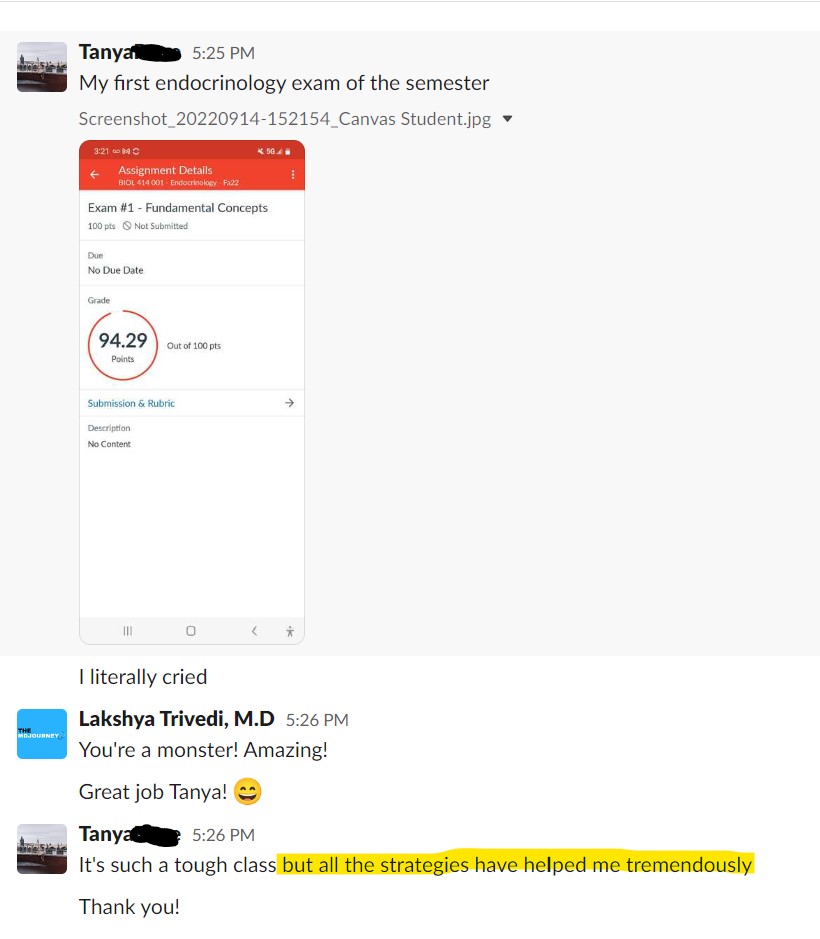 Download The Free Med School Success Handbook For The Best Step-By-Step Tips For Your Medical Journey!
Did you enjoy this article? Check out our other posts for more informative content:
Until the next one my friend…