Wondering what are the best extracurriculars for medical school? In this post, I am going to show you how to engage in the fiercely competitive world of medicine by providing you with an impressive collection of extracurricular activities.
Are Extracurriculars Important For Medical School?
Admissions officers will be searching for students who have demonstrated their academic ability and extra commitments and duties over the years to ensure that they have developed personally and served others. This dedication will set you apart from the competition.
Some colleges or medical schools may also require you to participate in extracurricular activities, such as volunteering in a health or care facility for a particular number of hours.
This is so they can make sure you understand the effort that goes into providing for others and that you are motivated to help those in need. When starting your university research, always examine individual admission criteria.
Take the time now to plan for your future job as a doctor, and you'll take a lot of the worry out of the application procedure. Improve your skills and gain experience to stand out among a sea of other medical school applicants.
Get The Exact 8-Steps I Used To Get A 3.9 GPA In Med School For Free Below!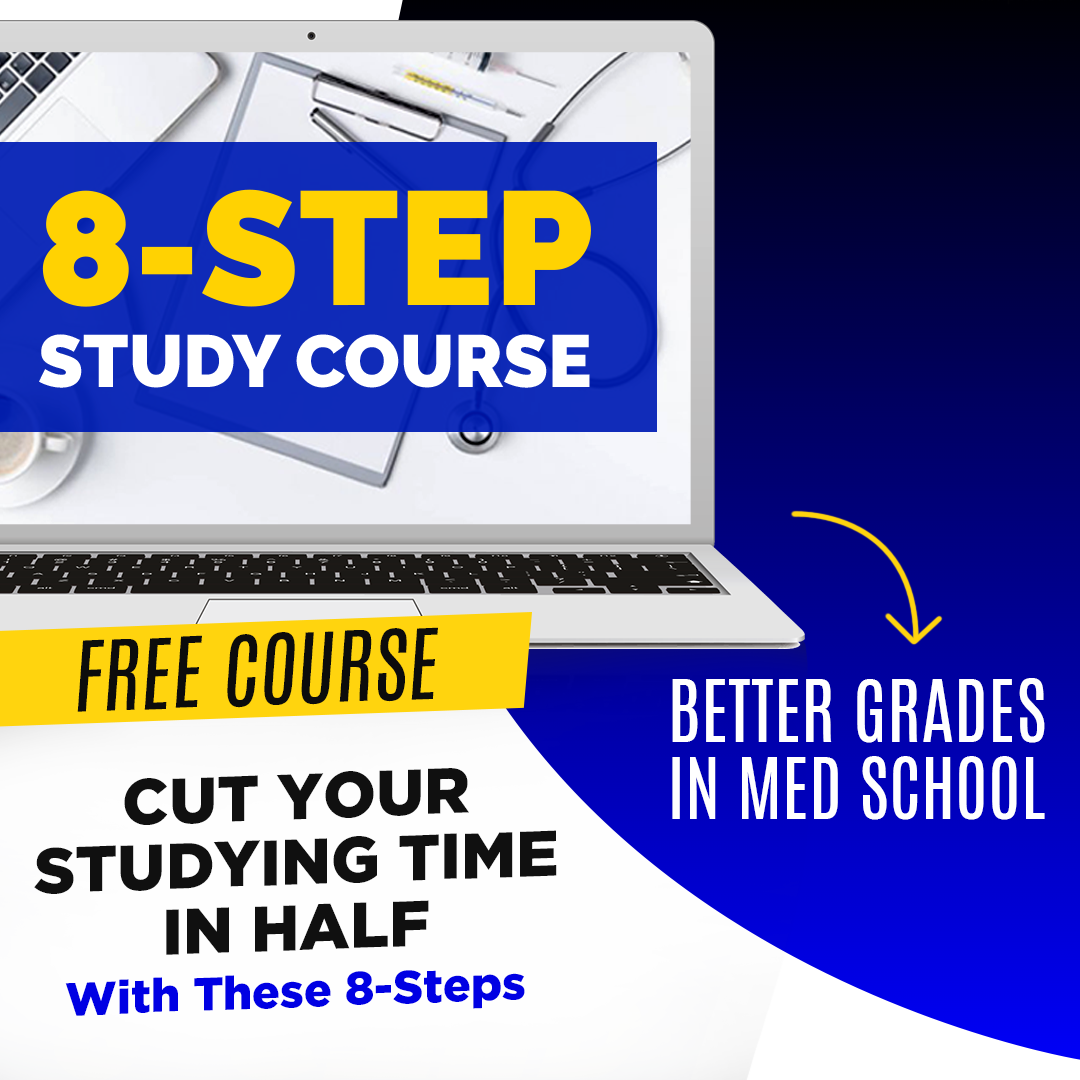 9 Best Extracurriculars For Medical School
You can engage in a variety of extracurricular activities that can enhance your medical school application. I've included 9 of the most important below, along with information on how they can help you stand out from the pack.
Clinical Volunteer Work
Volunteering in a clinical setting or another appropriate setting, such as a hospice or care home, is one of the finest extracurricular activities for university applications in medicine.
Prospective admissions committees will be looking for reasons why you want to be a doctor — both in your application and at your university interview. Nothing demonstrates your commitment to the field like gaining experience in the environment where you intend to work one day.
Volunteering your leisure time to assist people in clinical or care settings shows the medical school admissions committee that you've done your work and researched what it's like to serve in that industry.
This is vital not only for prospective institutions who want to see your passion for the subject, but it's also a great way for you to get a sense of the atmosphere you'll be working in. After all, you don't want to spend five years at university just to learn that becoming a doctor isn't right for you.
Bonus: Want better grades with more free time (and less stress)? Get access to our free 3-step study system here to see what other top students do that you may not be doing!
If you have the opportunity, assisting a doctor is one of the best methods to obtain true insight into the workings of a hospital or GP clinic. You'll be able to learn about a typical day in the life of a physician, ask questions, and observe interactions around a ward and potentially between departments.
Of course, finding these types of positions can be challenging, so any other clinical setting you can find, such as working as a medical scribe, an assistant, or serving at a hospice or care home, will be just as valuable in demonstrating your devotion and expertise in the industry.
Want Better Grades In Med School In Less Time Using Just 3 Steps?

Click Below To Get FREE Access To Our Study Course To Discover The 3-Steps Hundreds Of Med Students Have Used To Increase Their Grades & Efficiency While Studying Less
Research
Getting research experience is another excellent extracurricular activity for medical school applicants.
Researching in the medical area demonstrates that you want to learn more, expand your knowledge, and are eager to discover the unknown. All of these qualities are advantageous while entering the field of medicine.
This is especially significant for students who want to continue a career as a physician-scientist, lecturer, or lab assistant after completing their five-year Medicine degree and are studying for an MD or even a PhD.
Bonus: Want better grades with more free time (and less stress)? Get access to our free 3-step study system here to see what other top students do that you may not be doing!
In order to demonstrate substantial research experience in their applications, prospective PhD candidates should seek out as many chances outside of school or college as possible to test theories, write reports, and, if allowed, submit to academic journals and publications.
Consider websites like The Royal Society of Medicine, which hosts competitions for outstanding research. They'll go through any current research prospects and provide more information on how to get involved.
Obtaining research exposure can be extremely beneficial to you and your future chances, and it can help you boost your university application. You'll gain a better understanding and focus on which fields of study you might like to explore in the future as you delve deeper into the world of medicine and acquire an understanding of the various fields of study.
Tutoring
As a front-facing career, medicine necessitates a wide range of abilities from those who engage in the field.
Aside from the obvious — the ability to retain a large amount of material, remaining cool in tense situations, and having an adept eye for minor details, symptoms, or other illnesses — medical students are required to possess additional talents.
For example, once you begin working in a professional setting, you will be interacting with a large number of people on a daily basis, both clinically and in terms of patients. If you're in charge of a ward or team, you'll need effective communication, compassion for the sick, and excellent leadership qualities.
This kind of skill set is critical in the medical field; if you can't communicate well with others, you could endanger someone's life. As a result, any extracurricular activity that will help you strengthen your foundations will be greatly valued by medical school admissions committees.
Tutoring or spending time to support others in learning new skills can improve your ability to communicate effectively, build empathy for struggling learners, and inspire others. All of these talents will be useful in your future as a doctor.
The realm of medicine is sometimes riddled with jargon. If you can assist a young child in learning mathematics, it will be much easier for you to communicate difficult medical diagnoses to your patients in a way that they can comprehend.
Want Better Grades In just 3-Steps?
Get Access To Our Free 3-Step Study System To Get Better Grades With Less Time & Stress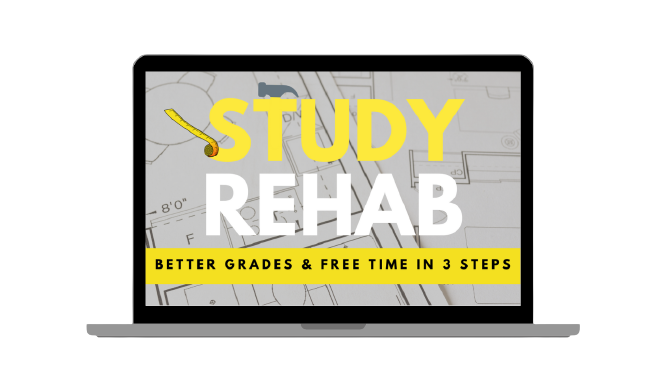 Personal Activities
You have complete control over your time outside of the classroom. You should also avoid isolating yourself by only participating in extracurricular activities that will enable you to get into medical school. In fact, participating in non-medical activities and clubs will be just as beneficial to your application as participating in medical-related activities.
Personal extracurricular pursuits that are not related to medicine might assist admissions committees in obtaining a better picture of who you are, including your interests, motivations, and how these pursuits have formed you into the person you are now.
Bonus: Want better grades with more free time (and less stress)? Get access to our free 3-step study system here to see what other top students do that you may not be doing!
You'll be amazed by the number of transferable abilities you can pick up from various extracurricular activities. Being a member of a sports team, for example, may frequently require you to communicate properly, remain calm and collected, and work collaboratively to achieve the best results.
Additionally, reading, writing, or even mastering an instrument can help you maintain your cognitive skills, which are vital for understanding and remembering new knowledge.
Summer School
Attending a summer school is a fantastic extracurricular activity for medical students. What better way to show your dedication to the subject than to spend your summer vacation immersed in an interactive course?
Summer schools are a terrific way to study medicine from an expert professor in a prominent university like Oxford or Cambridge. You'll broaden your horizons by meeting new people from all over the world, living away from home in a new and interesting environment, and most importantly, obtaining hands-on experience with the subject before going to the university to study it.
Summer courses, which usually last two weeks, will provide you with a foundation of medical knowledge and allow you to begin applying them to real-life problems, just like you would in your first official year in med school.
Moreover, when you complete one of the medical summer schools, you'll receive a certificate of completion as well as a recommendation letter from your tutor to prove how far you've come. Many students use this to show their devotion to medicine in future applications and personal statements for university.
Get The Exact 8-Steps I Used To Get A 3.9 GPA In Med School For Free Below!
Physician Shadowing
Medical schools need to ensure that students are prepared for their chosen profession. In light of this, physician shadowing is an important extracurricular activity for medical school applicants. You can choose to shadow one doctor or work with different professionals in a variety of settings, such as clinics and hospitals.
Before enrolling in colleges, try to accomplish 25 to 50 hours of shadowing.
Leadership Roles
Future doctors must be exceptional at leading others. Leaders should be able to make an effort and manage others in a variety of settings — from research labs to volunteer groups and classrooms — in addition to assuming formal positions in clubs and student organizations.
To stand out as a candidate, demonstrate that you've led in at least three diverse events. Remember that leadership can take many forms, and "titles" aren't required to display it.
Recognized Science Fairs and Competitions
Science contests might be the apex of a pre-med student's extracurricular activities. Students demonstrate their scientific prowess by doing experiments, additional studies, and more at these events, either individually or in teams. Participating in national contests, let alone winning prizes and scholarships, will undoubtedly catch the attention of admissions committees.
Want Better Grades In just 3-Steps?
Get Access To Our Free 3-Step Study System To Get Better Grades With Less Time & Stress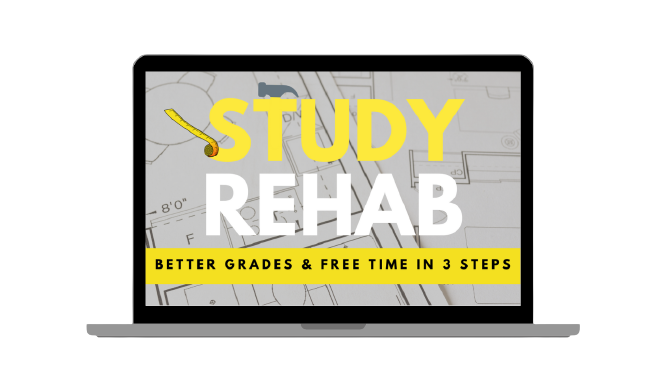 In-school Club or Chapter
While in-school activities may not carry the same weight as nationally known programs, competitions, or apprenticeships, admissions committees appreciate seeing that you are interested in your school community.
What matters most is not whether you are a member of the club or have a leadership role, but how much of an impact you can have.
Form a club or a chapter of a national organization at your school. This demonstrates initiative and a desire to lead. Consider forming a chapter of a student organization like Health Occupations Students of America (HOSA), a worldwide student organization that promotes healthcare career options.
Tips For Choosing Extracurriculars For Med School
It's easy to feel overwhelmed while searching for extracurricular activities you can add to your med school resume. Then again, future applicants have a lot on their plates, and scheduling their time might be challenging.
The best part is that you may concentrate your attention and choose which activities are most effective in convincing the admissions committee. Here are some suggestions for medical school extracurriculars:
Bonus: Want better grades with more free time (and less stress)? Get access to our free 3-step study system here to see what other top students do that you may not be doing!
Tip #1 Prioritize Quality Over Quantity
Medical school applicants frequently believe that the best approach to getting into college is to offer a list of activities to the admissions committee. When it pertains to extracurricular activities, though, quality is paramount.
Rather than spending a few hours on dozens of hobbies, devote your time to a few things that you are extremely enthusiastic about.
To put it another way, you don't have to mention your week volunteering with Habitat for Humanity. If you spent two years volunteering with nursing home residents, you should definitely put that on your resume.
When it comes to creating your extracurricular profile, keep in mind that there are no shortcuts. To find purpose, outcomes, and insight, you must invest time. This is one of the reasons why many applicants now choose to take a gap year before medical school.
Tip #2 Seek Multipurpose Activities
Because your leisure time is likely limited, prioritizing activities is beneficial. Looking for activities that demonstrate numerous talents or skills at once is one of the finest methods to strengthen your applicant profile.
For example, holding a health expo on your campus can demonstrate your leadership skills and commitment to volunteer work. Tutoring youngsters in math and science, on the other hand, is a terrific method to demonstrate your love for medicine while also demonstrating your teaching ability and devotion to service.
You'll save time while obtaining essential experience in your desired field by integrating activities in this manner.
Tip #3 Find Meaning
Medical schools are interested in more than just what activities students participate in. Instead of merely listing your extracurricular activities, explain what you gained from them. The purpose is to show the admissions committee which activities are personally useful to you and on your path to becoming a doctor.
Tip #4 Choose Your Niche And Slogan
Most successful medical school applicants often identify a specialty they excel in and devote their time and effort to that specialty. Most students, in our experience, have a solitary specialization and a tight second-place niche.
Consider what your slogan is, as evidenced by your actions. Despite the fact that medical school candidates have comparable types of experience, no two slogans are alike.
Want Better Grades In Med School In Less Time Using Just 3 Steps?

Click Below To Get FREE Access To Our Study Course To Discover The 3-Steps Hundreds Of Med Students Have Used To Increase Their Grades & Efficiency While Studying Less
Tip #5 No Jack-Of-All-Trades Approach
Some students believe that they should enroll in as many extracurricular activities as possible so they could include them in their applications. They alternate between teaching, swimming, chess club, debate team, working with children, and shadowing a doctor, all in the hopes of gaining as many experiences as possible.
Extracurriculars in medical school should focus more on your specialty, which means you don't have to acquire them all. Since the admissions committee is looking for your commitment to your extracurricular activities, you should devote a significant amount of time to each.
If you spent a week volunteering in another country with a nomadic group, it's probably not significant enough to include in your application. While it may have been a fantastic experience for you, merely participating for one week does not demonstrate your passion or time commitment.
As a result, it's critical to choose which experiences to present. It's recommended not to include them if they weren't significant, valuable to your development, or crucial to your medical career.
It's great to be involved in a range of extracurricular activities, but if it appears like you're just attempting to check boxes and pad your application, it'll backfire.
The admissions committee is well aware of people who do things only to say they've done them, as opposed to those who do them because they're enthusiastic about them and devote time and effort to them. A two-year duration in an activity is always preferable to eight separate two-month stints.
Bonus: Want better grades with more free time (and less stress)? Get access to our free 3-step study system here to see what other top students do that you may not be doing!
Tip #6 Showcase What You Learned
Whether you're talking about your extracurricular activities in the Work and Activities part or during your interviews, you should reflect on them and explain why they were essential and what you've gained from them.
Students frequently make the error of investing too much time discussing an event rather than exhibiting the lessons learned. For instance, if you spent a semester shadowing a doctor, it's not essential to talk about your day-to-day experiences. The most important thing for you to tell the committee is what you have learned.
The capacity to ruminate on every experience, whether positive or unpleasant, reveals that you have reached the maturity level required to understand your experiences, grow from them, and pass on that information to the new class.
Get The Exact 8-Steps I Used To Get A 3.9 GPA In Med School For Free Below!
FAQs
Here are frequently asked questions about extracurriculars for medical school:
How Many Extracurriculars Do You Need For Med School?
Between 8 and 10 extracurricular activities are common in strong applications. This may appear to be a lot, but most activities are periodic. Either way, the most important thing to remember is that quality is always better than quantity.
Can I Get Into Med School Without Extracurriculars?
Extracurricular activities offer medical schools a glimpse into who you are as a person. Your personality, character, motives, and interests go beyond your academics and test scores. It's a chance for admissions committees to learn more about you as a person, not just as an applicant.
If you're aiming for a high chance of entering medical school, then you should engage in extracurriculars beforehand.
Do Medical Schools Verify Extracurriculars?
Each medical school, according to the American Association of Medical Colleges (AAMC), has its unique application assessment process. As a result, there is no one way for schools to verify activities.
In the majority of situations, applications are sent to the admissions committee. MCAT scores, letters of recommendation, and activities or extracurriculars are all examined there.
This can occur before or after you've been given an interview. If telephone numbers (which are not required) or email addresses are provided, this technique can be used to verify actions.
In the verification process, they might also include the following:
Medical schools may strive to confirm your shadowing hours, but only if they appear inflated and impossible to trust.
Because medical school admissions committees are routinely overworked, references are likely to be checked less frequently than candidates think.
To avoid being taken off guard, it's best to plan ahead of time and assume they'll be checked. That means you should supply accurate information and let your reference know ahead of time whether they may be called.
Some colleges make it a point to review all of an applicant's references after the interview. They may inform you of this in advance.
Bonus: Want better grades with more free time (and less stress)? Get access to our free 3-step study system here to see what other top students do that you may not be doing!
Most people ignore the importance of extracurriculars in medical school. However, these are only a few of the many activities you can include to boost your application.
Through the help of extracurricular activities, you will be able to show your expertise and devotion to the medical field. This is the chance for you to show how dedicated you are to serving others and pursuing your chosen career.
Get The Exact 8-Steps I Used To Get A 3.9 GPA In Med School For Free Below!
You may be in medical school and you want tips and strategies that will help you avoid pitfalls and become more successful. Study better and have better time management and productivity with the Domination Bundle!
The Domination Bundle is literally all the guides and resources that I have put together when I was in medical school and things that I wish that I used back then. And it's been reviewed by hundreds of students. So check it out here if you're interested.
Did you find this article helpful? You may check out more of my helpful content below:
Until the next one my friend…