The first step to kick-start your MCAT preparation journey is by taking the MCAT diagnostic tests. Before dipping your toes into preparing for your MCAT test date, you will need to understand your baseline and current knowledge.
The MCAT diagnostic test helps you familiarize yourself with the question type variations and gives you a glimpse of the content and difficulty level of the MCAT. Moreover, it can help you create and determine your study schedule.
Read on to know more about the MCAT diagnostic test!
What Is An MCAT Diagnostic Test?
The MCAT, short for Medical College Admission Test, is a multiple-choice standardized examination administered by the American Association of Medical Colleges (AAMC). It tests the biological and physical sciences, writing skills, critical analysis, and verbal reasoning of examinees.
This test is mainly used as part of most medical institutions' admission or application process across the United States. It is typically a computer-based test, but some selected and designated testing centers offer them as well.
The MCAT is a significant milestone that incoming medical students must conquer and pass. To prepare for it, most opt to use an MCAT diagnostic test.
An MCAT diagnostic test can help you lay down the groundwork for your prep. Before the actual MCAT, taking at least one practice MCAT diagnostic test is critical.
The earlier you start your MCAT preparations, the better. Abandon the mindset that just because you've studied everything, you should and could automatically mean that you are ready to take on the MCAT.
Aside from helping you prepare for the test itself, the MCAT diagnostic test can also build the endurance you will need to survive the 7.5 hour test day.
Should I Take An MCAT Diagnostic Test?
Getting a formidable score on this exam, plus having a good GPA, are huge factors in determining which medical school you can apply for and get into. To achieve that, you will need to plan your study schedule ahead of time to score and perform well for the actual test.
It is highly recommended that you take the diagnostic test to prepare for the MCAT. You must take an MCAT diagnostic test before diving deep into your preparation period.
Not only does the MCAT diagnostic test mimic the length and format of the actual MCAT, but it also offers you an accurate measure of your current knowledge. It is instrumental as you would be able to gauge where you lack and what you need to improve and review.
Since the MCAT is a far cry from other exams you've taken in the past, both in content and length, you would not be able to rely on your results on other exams as a proxy or alternative. The only accurate means to examine your baseline performance is by doing a full-length MCAT diagnostic test that covers all the sections of the MCAT.
How Long Is The MCAT Diagnostic Test?
A full-length MCAT diagnostic test lasts as long as the actual MCAT. It is to help takers prepare for the grueling, day-long test.
The MCAT test typically lasts around 7 hours and 30 minutes (the total seating time). As a student, you can expect this to be the longest test you will ever take in your lifetime.
The actual MCAT test is about 6 hours long. By factoring in the breaks and check-ins, it is safe to assume that your entire test day will take at least 8 hours.
Each core section of the test has a time limit of 95 minutes (save for the critical analysis and reasoning skills part that has 90 minutes).
It would be wise to use each break fully with how long each section is. Pack up snacks that can wake you up and keep your brain going, like caffeine, chocolate, strong tea, or granola bar.
Also, make sure to take short walks during the break to stretch your legs. You will no doubt regret staying seated for 6 or 7 hours without getting up.
When Should I Take An MCAT Diagnostic Test?
It is advisable to take the diagnostic test when you are finally ready to prepare for the MCAT. You should not take it during your first year of college or when you have yet to complete your required prerequisite coursework.
Think of the diagnostic test as your first step in preparation for the MCAT. Take it only when you are ready to start this journey and path.
Though, remember that diagnostic tests are not like MCAT practice tests. They are not studying tools per se, but are a way to know your strengths and weaknesses.
You can take a diagnostic test about 3-6 months before your plan to take the MCAT.
How Do I Review MCAT Diagnostics?
The primary information you will need from your MCAT diagnostic results is the overall scores for each section and the raw scores of each question.
A reflection on how you did and felt about the exam is also needed. Try to record your thoughts and feelings about the diagnostic test as soon as you finish taking it.
Was there a section you had a harder time answering than others? A new strategy or approach you attempted?
Was there a time you felt tired or distracted? Did you feel weakness or strength in any areas?
Try to ask yourself questions about your experience while taking the diagnostics. You can also compare how you felt during the test and how well you did.
You will identify the significant subject areas you need to focus on by answering these questions.
How To Use Your MCAT Diagnostic Test Scores To Help You Prepare
You can use your MCAT diagnostic results to create and design your study schedule. Here is a step-by-step guide: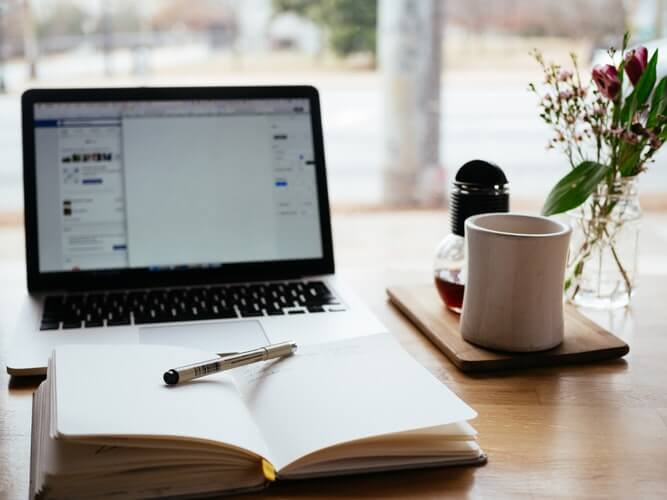 Step #1. Start Your Mistakes Log
Your diagnostic test results can guide your MCAT preparations by indicating which question types and content areas you need to focus and work on. You can start the preparation by making a 'mistakes log.'
Throughout the MCAT preparation process, you can keep track of all the questions you got wrong and which concepts you are struggling with. Begin your mistakes log with your diagnostic tests and keep updating it as you go on.
Log the mistakes on each of your practice tests. It is also crucial that your mistakes log is well-detailed and organized.
Step #2. Identify Strengths And Weaknesses
Once you are done with your mistakes log, it will be easier to identify patterns. It would help you identify your strengths and weaknesses.
Be honest in pointing out your knowledge gaps and in determining how much time you need to study. Most students need several months to prepare for the MCAT.
Step #3. Consult Your Diagnostic
You will need additional practice and diagnostic tests throughout your preparation period. You can compare the results on successive practice tests with your initial diagnostic to see your progress.
You will want to see the progress from the first to third practice tests. If your scores start to improve at an acceptable level (around the 90th percentile), then you are prepared to take the MCAT test.
If you are stagnating or getting a lower score, take a closer look at the section scores or subjects from your diagnostic tests and see which one needs more work. Adjust your study plan accordingly.
Step #4. Read Your Results From Start To Finish
As your test day draws nearer, take time to look back and consider how much you've improved and progressed in the weeks and months following your first diagnostic test. As long as you've stuck tight with your study schedule and adapted it as needed, you should be able to feel a healthy boost of confidence.
Look at the sections you did poorly on and compare them with your successive practice tests. Seeing how much your scores improved can help ease your anxiety away.
MCAT FAQs
Several questions are floating around regarding the MCAT. Here are some of them:
Are MCAT Questions Hard?
The MCAT questions are hard, especially if you are not prepared. Although, it is manageable if you approach the test diligently and efficiently.
You will need to work hard and smart to get a good score for the test. Prepare well for the MCAT by committing and staying true to your study schedule.
When Should I Start Preparing For MCAT?
You can begin studying for the MCAT when you start your premedical coursework. Some students prefer to prepare this early by reviewing their course material for the term.
The coverage for the MCAT can be overwhelming, so starting early can give you an advantage. You can focus on retaining what you learned from the start instead of reteaching yourself the information and concepts you used to know.
Doing this strategy gives you roughly 18 months to prepare for the test.
If you didn't start right away, don't panic. Most medical school applicants start after their second year of university anyway.
In general, you need about 200-300 hours of dedicated studying to prepare for the MCAT. If you can only dedicate about 10 hours a week to study, you will need 6-7 months of preparation.
If you can dedicate more hours a week, you can prepare for roughly 3 months before the MCAT.
What If I Scored Low On My MCAT Diagnostic Test?
It's okay if you scored low on your diagnostic test. At the beginning of your MCAT preparation, the score you earned will not automatically reflect your actual MCAT score.
Your MCAT score will undoubtedly be higher after you dedicate several months to prepare for it. Remember that the diagnostic test is merely a way to assess and measure your knowledge before starting your preparation period.
How Long Are My MCAT Scores Valid?
The vast majority of medical schools accept MCAT scores as long as they are less than 3 years old when the student applies for admission. Today, more and more medical schools, especially those selective and elite medical colleges, only accept MCAT results that date less than 2 years.
This time frame ensures that the results are still accurate and reflective of the applicant's capabilities.
MCAT is a significant examination for all incoming medical students out there. Taking an MCAT diagnostic test before starting your MCAT preparations will surely help you in several ways.
Aside from giving you an accurate baseline, it also gives you a sense of the exam's structure and content. It offers you a grand preview of what you will likely face during your big test day.
If you want access to our full library of guides and free courses for med students, check out the Med Vault!
This is a completely free library of step-by-step eBooks & video courses that can help you on your medical journey!
Succeed In Med School With Less Stress
Get Access To A FREE Library Of Free Guides, Video Courses, And Resources To Help You Study Faster, Be More Productive, And Remain Stress Free
Get access to the Med Vault here.
Want to decrease your studying by half in just 3 weeks? Introducing Level Up Your Studying, a 3-week program to create your perfect study system and get better grades. It has 60 hours of video lessons, personalized activities, and other bonuses. Level Up Your Studying today!
And if you're still not sure about what you should be doing to get into med school, try this step-by-step blueprint. These are the tips, videos, and products I wish someone would have pointed out to me when I began as a pre-med and medical student.
Liked our content? You may also visit our other blog posts for more exciting reads!
That is all for now. Until the next one, my friend…