Are you looking for a new Step 1 resource? Well in this post, I'll give you a full Boards and Beyond USMLE Step 1 review!
It has been one of the most popular recommendations by medical students who didn't just pass Step 1, but also achieved top scores!
This Boards and Beyond USMLE Step 1 review will give you reasons to subscribe and clear out questions that are holding you back from grabbing this comprehensive learning resource.
Along with some USMLE Step 1 tips and tricks, the Boards and Beyond subscription will take your medical career closer to success. 
Check out the following most frequently asked questions. 
What Is Boards and Beyond?
Created by a cardiologist, Dr. Jason Ryan, Boards and Beyond is a video subscription service that provides a comprehensive review of almost every topic (cardiology, pulmonology, biostatistics, etc.) and corresponding full range subtopics in first aid. 
There are more than 400 high-quality videos and more than 2,300 USMLE-style questions formulated to assist medical students for their Step 1 review.
How Much Is Boards and Beyond?
Boards and Beyond provides a comprehensive guide on first aid. There are also videos that correspond to a particular first aid page or topic. 
Hence, students who have used it have claimed positive reviews. The only thing that keeps you apart from grabbing Boards and Beyond is money. 
Though it's not for free, it is accessible at student-friendly prices. 
Below are the prices based on the length of subscription days:
24 months – $299 

18 months – $249

12 months – $199

6 Months – $149

3 Months – $129

1 Month – $49
As you would observe, the longer your subscription time, the more money you're going to save. 
For instance, if you're only to avail a month for $49, it's quite more expensive compared with a year of subscription costing you only $17 a month. 
You have a longer time to prepare for the USMLE at a much affordable price.
Is Boards and Beyond Helpful For USMLE Step 1 Review?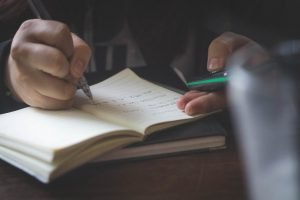 Short answer? Definitely.
Take it to the people who have already taken the USMLE and used Boards and Beyond to review. Most of them scored at least 250 and above. Check out their testimonials. 
They were grateful for how it provided them foundational knowledge on medical concepts and theories especially those that were confusing and complex. 
It's a high yield summary of the important points in medical school. It made learning convenient, easier, and fun!
But of course, there is no single recipe for success. 
Though Boards and Beyond is proven helpful, it's only one of your ingredients to ace a top-performing score in the USMLE. 
There's no ultimate source that could magically contain all the right strategies, tips, and hacks to answer all questions correctly. 
One strategy might not work for everybody.
Hence, choose what's best for you. Try watching the videos along with the application of these USMLE Step 1 tips and tricks.
Bonus Tip: Want a full free guide on how to study for Step 1? Check out our ultimate guide here!
Is Boards and Beyond Helpful During First and Second Years?
Some say that preparing for boards during the first two years of medical school is too early. 
But little did they know that early preparations could lead you to greater results. 
Prepare now, but get worried later. 
Worrying about the boards this early can only cause unnecessary stress. Hence, you should focus more on the present.
Thankfully, Boards and Beyond USMLE Step 1 review is not designed solely for the boards. 
It could serve as your daily resource to reinforce your medical foundations. 
It covers from the most basic such as physiology and biochemistry until the advanced organ systems. 
So even if you purchased Board and Beyond without any plans on focusing on the boards, they got you backed up. 
Mastery will come along the way, and by the time you're ready to concentrate entirely for Step 1, you'll realize that all these years you've been preparing already.
Bonus Tip: Want to learn my favorite Step 1 resource? Check it out here!
How To Use Boards and Beyond for USMLE Step 1 Review?
Every resource is a challenge to use and require some guidance on how to best use your time! Here are some of my favorite tips in our Boards and Beyond review.
Take It Slowly
Go at your own pace.
Take pauses on concepts that you find difficult on the first watch. Since topics are interrelated, make sure that one topic is clear before you move on to the next. 
Jot Down Notes
Watch as if you're in an actual class where you listen to your preceptor and take down notes of what you understood. 
What makes Board and Beyond better is you could pause and rewind parts you missed or failed to understand. 
There are downloadable PDF notes included in your membership. Use them as your reference, but it's still better when you have your own.
Review and Take Quizzes
After watching the video, you have 24 hours to review before the quiz. It's like preparing for an actual quiz in class. 
Make use of this time wisely to review other resources. When you feel confident, take the quiz. 
Evaluate your mistakes and ponder the rationale for why you were incorrect. You may add this new information you might have probably missed in your notes.
Start With the Basics
Master the foundations first. 
When you understand the general knowledge first such as anatomy and physiology, biochemistry, etc., the advanced concepts will not be too overwhelming as they're just interconnected.
Move Forward To Advanced Lessons
Once you got the basics, move forward to the more complex and specialized topics such as Cardiology, Neurology, Renal, Pulmonology, etc. 
Finish up until Biostatistics and Epidemiology, Psychiatry, Behavioral Science, and other topics that are difficult to understand. 
Create Your Own Quizzes
This is like flipped learning–you challenge yourself. 
The Boards and Beyond USMLE Step 1 review has a quiz creator tool that allows you to create quizzes about your chosen topic. 
If you're familiar with Anki, you'll get the purpose of creating customized quizzes. 
By formulating questions, you are obliged to return to the topics for a second look. Thus, enriching your knowledge further.  
Move Forward
As you have finally watched all videos, answered the quizzes, and created customized quizzes of your own, you are expected to have a strong foundation for Step 1. 
As your boards closely approach, you can watch these videos with ease and as quick reviews. Having excellent retention of the foundations could take you far in medical school. 
How To Use Boards and Beyond During Classes?
In this review of Boards and Beyond I wanted to show you how to best use it during your classes. It can also be used as your guide during your regular class lectures. 
Aside from the typical reading sessions, you do all night and case discussions in the classroom, Boards and Beyond serve as your virtual resource that reinforces your learning. 
Watch Boards and Beyond videos before the lecture to give you an introductory superficial knowledge about the topic the next day in class. 
Going to class clueless is a mortal sin in medical school. 
There are concepts that are quite complex to digest especially when you have only encountered them for the first time. 
Most videos are not long; they run only around 10-20 minutes–not bad to get a quick watch during your free time. 
After your class, watch again that video for retention and information integration. This would help in reinforcing further what you have learned. 
Another tip: if you want to get some physical notes about the video yet you can't spare a time taking so, you can download PDF books included for free in your membership.
What Are The Technical Requirements In Using Boards and Beyond?
You can only access the videos online. 
You need a high-speed internet connection and a good browser from keeping viewing sessions smooth and uninterrupted. 
Boards and Beyond works best on various web browsers such as Chrome, Firefox, Safari, and Internet Explorer. Just make sure to keep them updated. 
Boards and Beyond Is Quite Unaffordable For Me. Are There Any Discounts?
The company is affiliated with many schools and medical student organizations for discounts. Check with your school or organization if you are eligible. 
Otherwise, you may contact them through email or social media accounts to inquire about any current promotions. 
Are There Free Trials?
No. However, they offer a one-week membership for only $19. 
It provides full access to the videos and the entire test bank. After the trial, when you feel like the Boards and Beyond works best, for you to nail every topic, you may extend your subscription to the number of days that you desire. 
The extension will add to the end of your current subscription. 
If you have doubts if Boards and Beyond works for you, you could check the sample videos or have a virtual tour of the membership perks.
What's The Future of Boards and Beyond?
Videos for Steps 2, 3, and Clinical rotations are on the works. However, there is still no official release date yet. 
In order to be accessed, they all need to be purchased separately so you only get to access what's currently relevant for you. 
If you're on your first or second year in med school, the Step 1 video library is the more appropriate for you. On the other hand, the remaining steps are good for your advanced years in medical school. 
There you have it–a comprehensive guide for USMLE Step 1. Reviewing takes a lot of reading comprehension and memorization. It makes you exhausted and overwhelmed at most times even leading you close to a point of self-doubt. 
But, you must never give up because there are a lot of ways that could help you survive med school and the boards with flying colors. The world needs more heroes like you.
Study smart through the Boards and Beyond USMLE Step 1 review and keep on moving forward!
If you enjoyed this post, go ahead and check out these articles as well:
How To Study For Step 1 [Get A 250+]
How To Study In Medical School [Ultimate Guide]
Step 1 Is Now Pass-Fail – The Good, Bad, & Ugly
Get A High Step Score [Top Step 1 Resources]
Also, if you want to learn how to crush your Step 1 and get a 250+ score, grab your spot by joining our free Step 1 Masterclass here.
Upon joining you will gain access to video lesson modules that will allow you to discover the exact strategies and methods to raise your Step 1 score without stressing out!
Click here to learn more.
I hope you guys learned a lot and thanks for reading!
Until next time my friends…