After getting enlightened about the cash assistance a student from the medical field can ask for, the next question you have right now might probably be, "Can medical school student loans be forgiven?"
Worry not because I have prepared everything you need to know about medical school loan forgiveness! You will receive informative facts about your concerns as we go through this article. But before getting into the primary concern, let us first dig into what medical school loan forgiveness is.
Medical School Loan Forgiveness
While loans may help with the expense of your medical education, they might be a challenge to repay when starting your career. Fortunately, some programs seek to offer financial relief by making your responsibility more manageable.
Medical School Loan Forgiveness is any project eliminating a portion or all of your student loan debt from medical school once you complete specific requirements. You could get medical school loan forgiveness through the Federal Government, state government, or another program.
Being eligible for forgiveness or payback of debt can allow you to pay off your debt quicker, which can help you move closer to achieving other financial objectives. Loan obligations that have been forgiven are frequently not taxed as well.
Can Medical School Student Loans Be Forgiven?
In such a situation, like when you are in debt, your liability tends to lessen when you work for your creditor with no expected salary, right? In the case of medical students, their loans can be forgiven if they participate in a service program once they graduate.
Because of the rise in demand for medical staff, loan forgiveness is more common and available in these disciplines than for other courses. Many loan forgiveness and payback plans have different qualifying conditions, but you must generally work in a particular industry or healthcare institution to be considered.
To receive assistance to pay off your balance under other loan repayment plans, you must first apply for the program and commit to working at a specific location. Nonprofit workplaces that serve patients with limited financial resources or are located in regions with a shortage of medical professionals may all qualify as good working sites.
Note that participating in a service program can reduce your overall debt burden. With that said, we have listed several programs under the MSLF.
Medical School Loan Forgiveness Programs
These services provide student loan forgiveness to help you waive your fees, whether in part or in whole. Below are the programs you may consider if you're aiming to have your charges seized.
Public Service Loan Forgiveness
The Department of Education's Public Service Loan Forgiveness program forgives any outstanding federal student loans after ten years of payments made while working for the Government or a nonprofit organization.
PSLF is available to physicians who complete their residency at a public or nonprofit hospital; the forgiveness obtained through this program is tax-free.
State Loan Repayment Programs
Many states have programs that compensate some or all of a doctor's student loan if they work for a set amount of time, usually at least two years, in a rural or underserved area.
State-specific MSLF programs include requirements varying significantly from one state to the next.
National Health Service Corps Loan Repayment Programs
This one is suitable for doctors and other healthcare providers interested in serving underserved populations. You may be eligible for the NHSC loan repayment program if you are licensed and working as:
Physicians (MD)

Health Service Psychologists (HSP)

Physician Assistants (PA)

Certified Nurse Midwives (CNM)

Psychiatric Nurse Specialists (PNS)

Marriage and Family Therapists (MFT)

Licensed Professional Counselors (LPC)
You can be recognized for some repayment under the program even if you can only work part-time.
Get The Exact 8-Steps I Used To Get A 3.9 GPA In Med School For Free Below!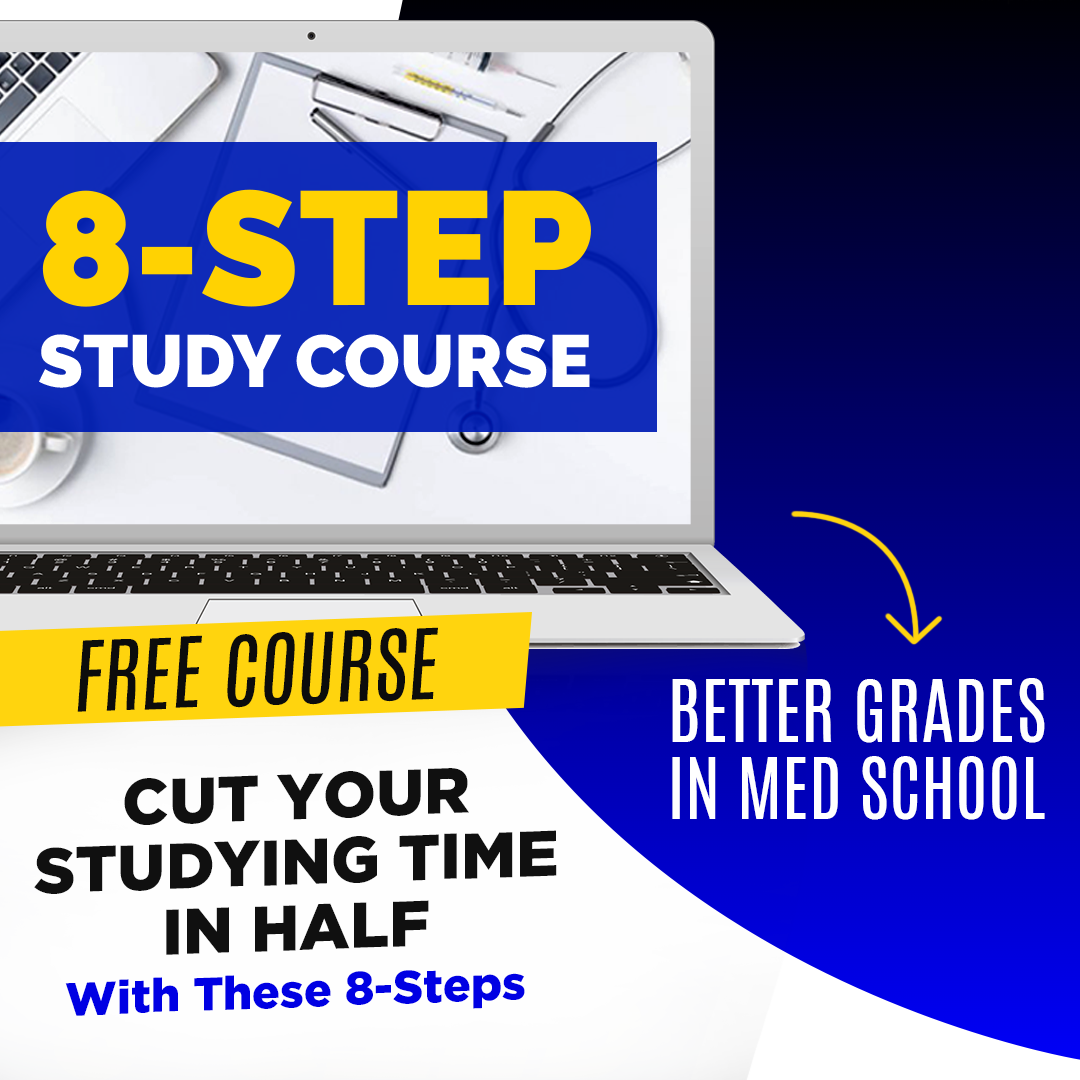 NHSC Students to Service Loan Repayment Program
This is for students who can go to an area with a shortfall of health professionals and are interested in primary healthcare.
Through the NHSC's Students to Service Loan Repayment Program, qualified students in their last year of medical, nursing, or dentistry school may be eligible for up to $120,000 in tax-free debt repayments.
Medical, nursing, or dental students must agree to devote three years of their studies to full-time clinical practice at an NHSC-approved location to be permitted.
National Institutes Of Health Loan Repayment Program
For doctors pursuing careers in biomedical or biobehavioral research, eight National Institutes of Health Loan Repayment Programs each provide up to $35,000 in annual student loan repayment. Each program aims to hire researchers in various fields such as clinical, pediatric, AIDS, contraception, and infertility.
You are no longer fit for the program if you refinanced or merged them with loans issued to another person, such as a parent or spouse.
Indian Health Service Loan Repayment Program
Physicians who work for at least two years within the American Indian or Alaska Native populations may be entitled to up to $40,000 in student loan recovery through the Indian Health Service Loan Repayment Program.
You could prolong your contract over the initial two years; you can keep getting benefits for loan repayment until all of your payables are fully cleared.
As mentioned in the 5th program, you will no longer be regarded if you refinance them with other loans from other people.
Although this benefit is taxable, the program will cover some federal taxes.
Military Loan Repayment Programs
Most doctors are not interested in joining the military, but it can be a helpful method to pay off your fees from medical school.
The majority of people acknowledge the military's duties. You commit yourself to the Government for about 6 six years in exchange for settling your dues.
Military branches provide loan recompense plans to help you repay some of your school loans.
Bonus: Want better grades with more free time (and less stress)? Get access to our free 3-step study system here to see what other top students do that you may not be doing!
Practices To Get Your Medical School Loans Forgiven
Now that you have seen the MSLF programs, you may proceed with the following steps. The guides are as follows:
Establish a Repayment Plan
You can take the following actions to maximize the amount of loan forgiveness you can get depending on the program, especially since either federal or private medical school loans qualify.
Federal Loans
Federal student loans, commonly called government loans, enable parents, guardians, and students to borrow money from the federal Government directly for college expenses.
You may shift to a federal income-driven method. As you move toward completing the program's requirements, an income-driven plan will reduce your monthly payments, increasing the sum that will be absolved.
Federal loans give benefits like:
Allowing you to make payments according to your income

Allowing you to acquire federal student loans without a good credit background

Not requiring a cosigner

Flexibility
Private Loans
There is typically an option between a fixed and variable interest rate on private student loans. Fixed rates remain constant, maintaining continuity in your monthly payments. On the other hand, variable rates may go up or down due to a rise or drop in the loan index.
Contemplate medical school loan refinancing — the typical student loan for medical school is above $200,000, and many systems may limit doctor loan forgiveness to less than that amount.
Private student loans offer flexibility because they can be obtained by a student (usually with a cosigner), parent, or creditworthy individual.
Refinancing can reduce interest costs, increasing the amount that they will forgive. Make sure to check your refinancing to ensure it will satisfy you.
The main difference between federal and private loans is that the Government provides federal loans, whereas credit unions, banks, and other financial entities offer personal loans. Each has different requirements for qualifying for student loans, an application process, and terms and conditions.
You Must Be Qualified
Much like any other loan, you cannot apply for a student loan without verification. Here are some of the things you'll need to do:
Verify Where You Need To Work
For doctors to be approved for loan forgiveness, they often have to commit to working for several years in the public sector, a medically underserved area, or a region with a lack of health professionals.
Be Aware of What Kind of Loans Are Enabled
A few programs are only available for federal student loans, like Public Service Loan Forgiveness. Confirm what kind of loans are authorized for the school you're interested in and if your student loans are federal or private.
Are There Alternatives To Student Loan Forgiveness?
As we are in a place where the odds are not promised, we must have backup plans. What will you do if you won't have your loan forgiven?
Listed below are some alternatives to SLF:
Join The Income-Driven Repayment Program
Depending on your discretionary income, family size, and state of residence, income-driven repayment options enable you to pay lower monthly payments on your federal student loans.
Even though interest will continue to accrue on your student loans and your debt is likely to increase, the outcome is short-term financial relief. As a result, compared to the 10-year regular repayment plan, the cost of your federal student loans will probably be higher under an income-driven repayment plan.
The good news is that after 20 (for undergraduate loans) or 25 years, you may be eligible for SLF (for graduate student loans).
It's essential to remember that you will owe income taxes on the remaining balance of your forgiven student loans.
Student Loan Consolidation
Federal student loan consolidation is linking your federal student loans into a new one called a Direct Consolidation Loan. Perceive student loan consolidation as an organizing tool to have one monthly payment, one interest rate, and one student loan lender.
It's worth noting that consolidating your federal student loans will keep your interest rate high. Instead, it is equivalent to a weighted average of your current national student loan interest rates, rounded to the closest of 1/8%.
Refinance Student Loans
The quickest way to pay off student loan debt is to refinance them since the interest rates are low and start at 1.89%. You can select new loan terms for your federal and private student loans, such as variable or fixed rates and a loan repayment duration of 5 to 20 years.
Lenders prefer customers with credit scores of at least 650, consistent and dependable income, and a low debt-to-income ratio. In contrast to consolidating student loans, refinancing might result in tens of thousands of interest savings.
For new physicians starting in practice, loans can be a vast and significant financial burden. It may be usual to see a doctor with student loan debt that is 2-3 times their annual income or even more.
Yet, despite these things, there is always a good way out. As there are numerous issues to face, there are also effective solutions to employ.
I enjoyed looking into the details with you, and I hope you found this post helpful.
Want Better Grades In just 3-Steps?
Get Access To Our Free 3-Step Study System To Get Better Grades With Less Time & Stress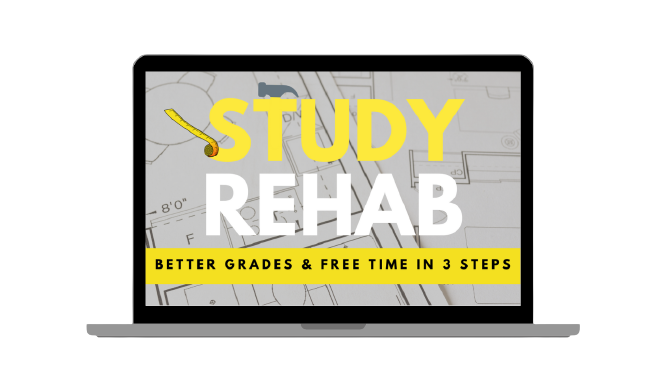 Want to decrease your studying by half in just 3 weeks? Introducing Level Up Your Studying, a 3-week program to create your perfect study system and get better grades. It has 60 hours of video lessons, personalized activities, and other bonuses. Level Up Your Studying today!
If you enjoyed this article, how about checking more of our content:
Until the next one, my friend…