Have you seen medical dramas or been admitted for medical procedures? Ever noticed there are strict color codes in hospitals?
Why do these codes exist? How much do they impact the people who are staying at the hospital?
I will be explaining what these various hospital codes stand for and what you should do when you're alerted. Knowing these procedures may keep you and the people around you safe.
Why Are Hospital Color Codes Important?
Hospitals never run out of people; you have your patients, their families, doctors, nurses, and even the receptionists and cleaning staff. It's always bustling and full of activity.
These are places you go to when you feel sick. However, unexpected emergencies may happen, and the people in charge of the area must know how to manage the situation.
These emergencies can be internal concerns like a patient's health or outside problems that may affect the safety of the people in the health center.
In Tulsa, Oklahoma, a gunman killed himself and three other victims when he went on a rampage at the health center on June 2, 2022. He did it out of revenge against his doctor, who "caused him pain."
Incidents like these show how susceptible hospitals can be to violent attacks. The staff and patients are all in danger during these moments.
But let's not worry; hospital color codes are essential for any health center. These codes alert people to what specific kind of threat they are facing.
When hospital staff understands the threat, they can follow the safety protocols these codes indicate to keep everyone safe.
Get The Exact 8-Steps I Used To Get A 3.9 GPA In Med School For Free Below!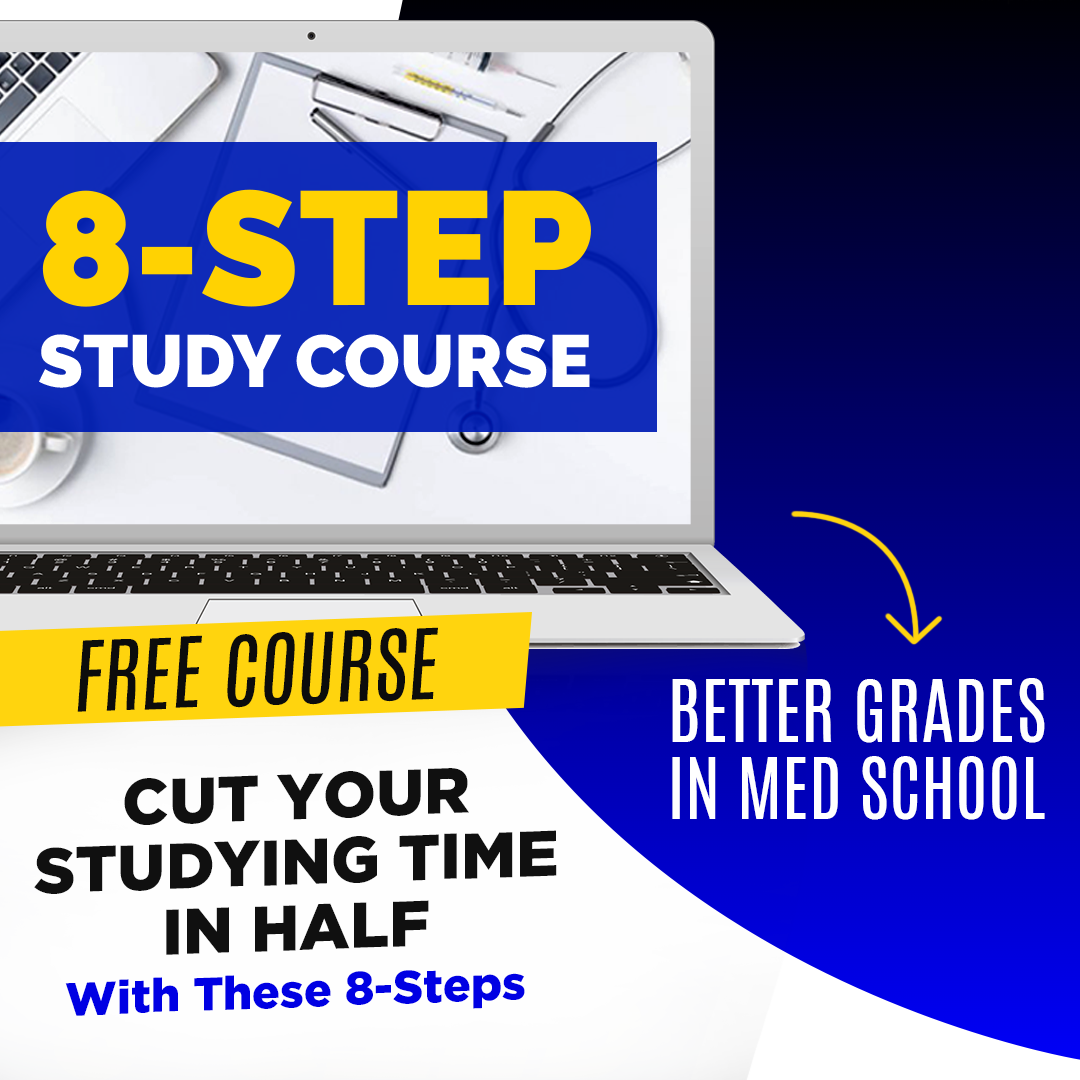 Code Blue
This code may be the most common in hospitals. It's used when a patient is in critical condition and needs urgent medical care.
Doctors or nurses can declare a code blue, and the patient shows these symptoms:
Chest Pain
Presyncope
Cardiopulmonary Arrest
Mental Status Change
A code blue is treated as a life-or-death situation, so a special team must constantly be on standby at the hospital.
Bonus: Want better grades with more free time (and less stress)? Get access to our free 3-step study system here to see what other top students do that you may not be doing!
What To Do During A Code Blue
The code blue team's response to the patient varies depending on the condition. These are the standard procedures they may do.
A doctor or nurse may start the cardiopulmonary resuscitation (CPR) when there's no heartbeat from the patient.
Endotracheal Tube (ET) or Automated External Defibrillator (AED)
Inserting an ET is an intubation method that opens the patient's airway. This tube will help them breathe.
The AED will help reestablish the patient's heart rhythm.
The team may administer Naloxone to help with breathing or Epinephrine to start the heart. Having a resident cardiologist on the scene can help during code blue situations.
Code Red
This code shows if there's a fire or smoke in the hospital. If anyone working in the hospital notices smoke or flames, they can declare a code red.
How To Deal With A Code Red
Once this alarm rings, you must evacuate from the hospital. Patients and guests must exit first, followed by the hospital staff.
Next, the staff must close the doors, and everyone should wait in the hallway for further instruction. Never use the elevator when there's a code red.
You can quickly remember code red guidelines by remembering the acronym R.A.C.E.
R – Rescue everyone in danger.
A – Pull the fire alarm.
C – Close all the doors to confine the fire.
E – Use an extinguisher when you see small fires.
Get The Exact 8-Steps I Used To Get A 3.9 GPA In Med School For Free Below!
Code White
This code works similar to code blue, focusing primarily on children's emergencies. Some hospitals have decided to combine both categories under code blue, but having a specific signal for pediatric emergencies can lead to a better response.
What Happens During Code White
Hospitals have similar procedures for situations involving adults and children, but some pediatric emergencies need specialized or smaller equipment. The health staff does revival procedures when dealing with cardiac arrest or presyncope in infants.
Code Orange
This code usually means a need for mass evacuation due to potentially dangerous materials. Another name for this scenario is the "hazmat incident".
These hazardous materials may come from the following sources:
Chemical spills
Biological contamination
Radio-Nuclear contamination
Explosives
Environment damage from natural, accidental, or intentional incidences
Safety Tips During A Code Orange
Once there's a code orange in your hospital, you must stay as far from the contaminated area as possible. Stay as far away from the contamination source as possible for incidents inside the building and wait for evacuation instructions.
For incidents outside the building, the hospital staff must seal all the entrances and close the windows. Keep the hallways free from foot traffic and don't allow anyone to step outside the building until the issue is resolved.
Want Better Grades In just 3-Steps?
Get Access To Our Free 3-Step Study System To Get Better Grades With Less Time & Stress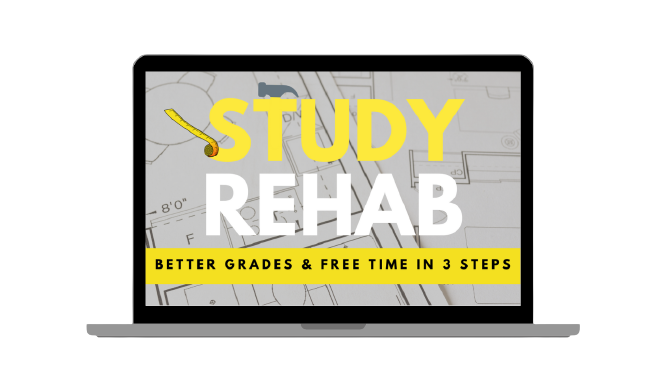 Code Yellow
This code can signify any internal emergency in the hospital. It can mean aggressive behavior, a bomb threat, or even a missing patient.
What To Do During A Code Yellow
The staff must stop their non-essential work and follow the protocol of the situation. If it's a bomb threat, you must search areas for anything that arrived in the 2 or 3 hours. Call the authorities for assistance and don't touch any suspicious packages.
Here are the aspects the hospital staff must cover when they deal with a code yellow:
Find out who in the community could be capable of causing this disruption.

Check which patient or family is causing the disruption.
Address the appropriate labor issues staff will have from this incident.
Code Gray
Code gray is the most appropriate signal when the threat primarily comes from a violent person. The danger may come from inside or outside the hospital, but it's commonly used for patients that are too violent, aggressive, or abusive.
How To Manage A Code Gray
Call the security personnel to help subdue the aggressive patient and keep the other people in the hospital safe. You may also need a psychiatric response team to calm the perpetrator down.
The lead psychiatrist, nursing supervisor, and social workers can form the psychiatrist response team to control the situation.
Code Silver
This safety warning means there is a suspected active shooter in the hospital. The code warning might include a description of the shooter to keep the other people in the hospital safe.
How To Handle Code Silver
Hospitals usually have an evacuation protocol when dealing with active shooters. Bring all the patients and guests to the evacuation area, and lock all doors leading to it.
Call the authorities to help subdue the active shooter, and ask hospital security to help manage the evacuation process.
Some hospitals prefer to use plain language instead of "code silver" for an active shooter. They feel this will give a more explicit message about the threat to the patients.
Want Better Grades In Med School In Less Time Using Just 3 Steps?

Click Below To Get FREE Access To Our Study Course To Discover The 3-Steps Hundreds Of Med Students Have Used To Increase Their Grades & Efficiency While Studying Less
Code Brown
This hospital code isn't prevalent, and it usually means there is an external chemical spill. However, code brown got a new meaning when hospitals used it to refer to the COVID-19 pandemic.
It was the first time several hospitals issued a Code Brown warning, so it was a challenge for them to deal with the situation.
What Happens During Code Brown
This code is more of the hospital's response plan to the global pandemic crisis. They have to plan the rotation and responsibility of their health staff to treat as many people as possible.
Hospitals also have to distribute their equipment to all the afflicted patients. There isn't always enough, so they have to determine which patients are prioritized based on their condition.
Now, things are more manageable in hospitals; but a code brown can help us efficiently deal with global health issues.
Code Purple
Hospitals use code purple or pink when there's child or infant abduction. When the staff declares this situation, they must share details about the missing child.
What clothes were they wearing?

Where did people last see them?

Physical features like hair color or skin tone.

Details about the person they were last seen with.
These details will help security and hospital staff look for the child and apprehend the abductor.
What Happens During Code Purple
When a hospital declares a code purple, the whole building will go on lockdown. People won't be allowed to exit or enter until they find leads regarding the missing pediatric patient.
A lockdown will prevent the abductor from leaving the building with the child or from accomplices entering the premises. This procedure will also prevent outside people from interfering with the investigation.
Code Clear
After hearing all these possible hospital scenarios, you may be feeling nervous. Luckily, there's a code the hospital uses to inform everyone that the incident has been resolved; this is called code clear.
When the staff and authorities declare the code clear, there's no more danger, and operations can resume to normal.
Bonus: Want better grades with more free time (and less stress)? Get access to our free 3-step study system here to see what other top students do that you may not be doing!
So many things could happen to us in the hospital, and they're not always health-related. We can't avoid these situations altogether, but hospital color codes can guide us on the correct protocols to follow.
Get The Exact 8-Steps I Used To Get A 3.9 GPA In Med School For Free Below!
You may be in medical school and you want tips and strategies that will help you avoid pitfalls and become more successful. Study better and have better time management and productivity with the Domination Bundle!
The Domination Bundle is literally all the guides and resources that I have put together when I was in medical school and things that I wish that I used back then. And it's been reviewed by hundreds of students. So check it out here if you're interested.
If you've learned some helpful information from this post, why don't you check out our other articles?
Until the next one my friend …