SUCCEED IN YOUR MEDICAL JOURNEY
WITH LESS STRESS
CHECK OUT ALL OUR COURSES!
Current and Future Courses:
Step 1 Academy
Our Premium Step-By-Step Course To Learn Exactly How To Get A
250+ On Step 1!
Level Up Your Studying
Our Premium Course On exactly how how to improve your studying in just 3 weeks!
Crushing Clinicals
Leading Course On How To Dominate On Your Rotations and Look Like A Superstar!
Pre-Med Blueprint

Get Step-By-Step Help For Every Step Of The Way To Get Accepted Into Medical School!
(New release)
Stress To Success
Always stressed out and need help avoiding burnout and feeling overwhelmed? This is the course for you!
(New Release)
Time Mastery
Learn how to make the most of your time and become a productivity ninja in just a few days!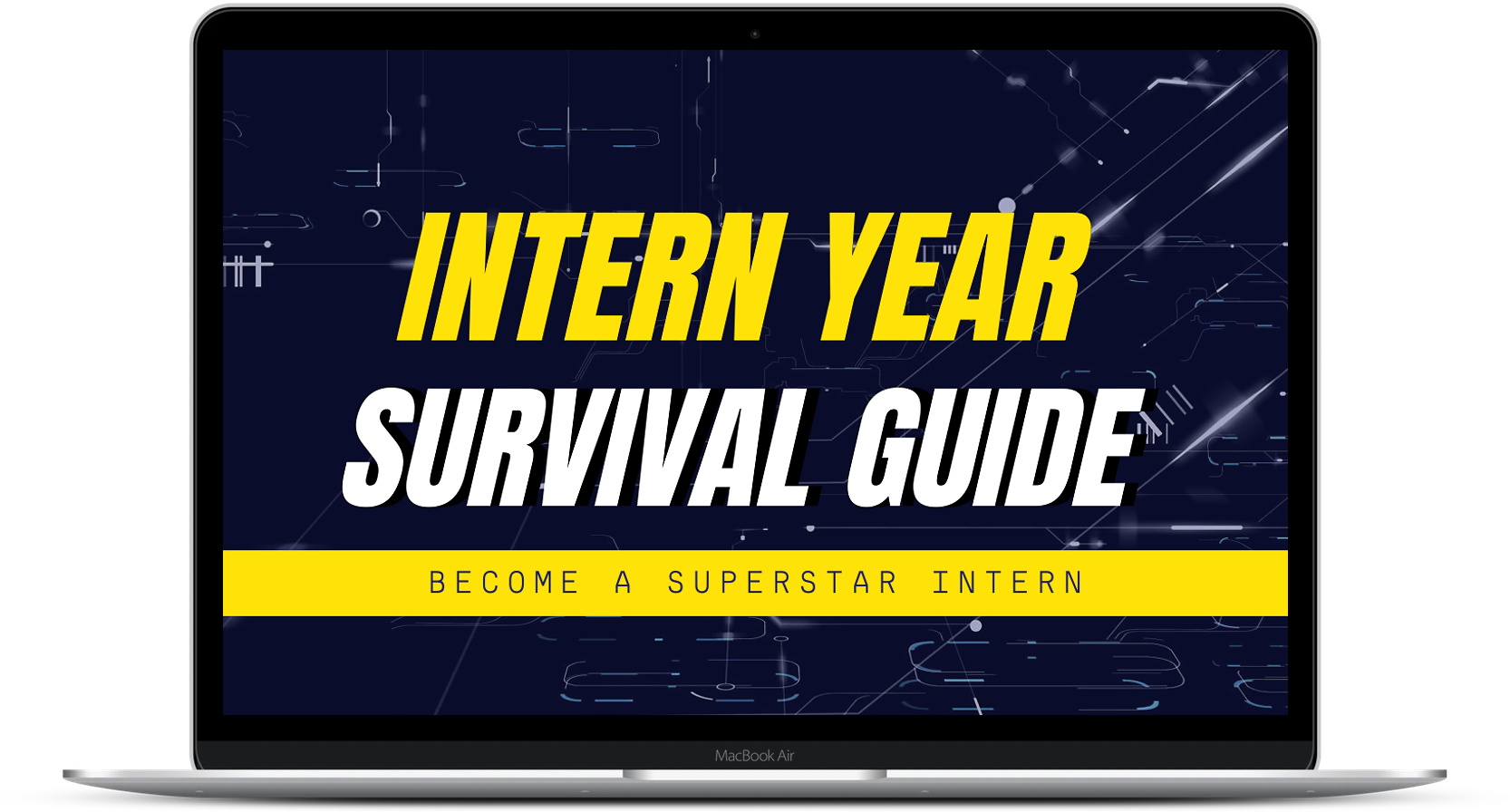 (new Release)
Intern Year Survival
Starting residency soon and need help? Learn how to become a stellar intern from the very start!
(Coming Soon) - IMG Bootcamp
International student trying to get into residency in the US? This is the course for you!
(Coming Soon) -
Med School 2.0
Become the all-around medical student that gets the grades and becomes an amazing doctor!
(Coming Soon)
MCAT Domination
Stressed about the MCAT and not sure how to prepare! Learn the best techniques to study and dominate!
(Coming Soon)
The Perfect Match
Applying to residency and not sure how to navigate the year, interviews, application, and match day? This is the course for you!
(Coming Soon) - Step 2 Academy
Stressed about Step 2 CK? Learn how to get a 250+ with our unique techniques and resources!
WANT ACCESS TO ALL OUR COURSES?
YOU'RE JUST SECONDS AWAY FROM THE ESSENTIAL TRAINING, ADVICE, AND STEP-BY-STEP TECHNIQUES YOU NEED TO PLAN, EXCEL, AND GROW IN YOUR MEDICAL JOURNEY WITHOUT THE EXCESS STRESS
30 Day No Questions Asked Money Back Guarantee
When you join Med Elite Academy or any of our courses you are fully protected by our 100% Satisfaction Guarantee. If you don't feel like you've received value and have gone through less than 10% of the course material within the next 30 days, just let us know and we'll send you a prompt refund. No hassles, headaches or hoops to jump through.
We're confident that you'll find the Med Elite Academy useful, and we won't make you beg or invoke any silly rules or conditions – if you're not satisfied within your first 30 days then we'll refund you without any fuss.
WANT ACCESS TO ALL OUR COURSES?