Failing Step 1 is not entirely uncommon. While knowing you're not alone in this unfortunate scenario makes you feel a bit better, the terrifying part is what comes after.
You might feel like the world is ending right now, but if you take the right approach, it doesn't have to. Failing Step 1 can also serve as a springboard and trigger for a career-altering change.
The things you were purposely or unknowingly putting off? You will have renewed purpose to address and deal with them.
In difficult times like this, people will tend to make significant changes. Instead of seeing this as a career-ending situation, treat it as further motivation to push through with your dream career.
Failed Step 1? Here is what you can do!
Should I Still Pursue A Medical Career After Failing Step 1?
The decision to go to med school is a tough one. Undoubtedly, it will certainly be a stressful period for students.
Failing an essential standardized board exam is hugely daunting, especially considering financial and opportunity costs.
Failing step 1 will, unfortunately, impact a med student's application strategy – though, it doesn't mean your pathway to being a physician is over. Failing this exam does not mean your medical training is a total waste, and you will never be able to attain that well-desired white coat and practice your craft.
Instead, data shows that most med students who failed Step 1 got into a residency program. For instance, about 72% who failed on their first attempt in 2017 went to residency.
If you fail your first attempt, you still have the option to retake it. Even if you fail Step 1 once, you still have the chance to practice medicine and graduate from medical school.
Want Better Grades In just 3-Steps?
Get Access To Our Free 3-Step Study System To Get Better Grades With Less Time & Stress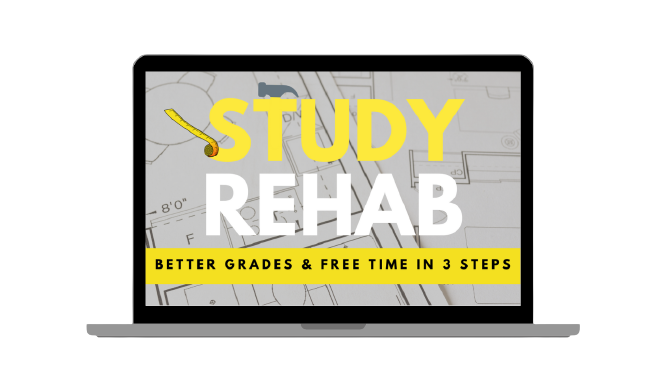 Is It Common To Fail Step 1?
Failing the USMLE Step 1 is not entirely uncommon in the field. The passing rate of the exam is not 100%.
If you fail the exam, know that you are not alone! Statistics show that in 2018, over 3800 med students failed on their first attempt to tackle Step 1.
Most students who fail Step 1 and plan to retake it need changes in their study strategies. If you are in this particular situation, note that you will likely need to change your studying methods significantly.
Students who fail the first time and refuse to make changes are highly likely to fail again.
Before attempting the exam once more, you must think critically about your study habits and strategy. You must recognize what went wrong to know how you'll make it right.
Check out this article where I shared the study strategies that worked for me in med school: Here's How I Got A 3.9 GPA In Med School [Most Effective Study Strategies]
Why Did I Fail Step 1?
The USMLE Step 1 is an important exam you will need to take during your medical career. The test goes over all information you studied and absorbed in the first two years of med school.
If you failed Step 1, you must recognize your mistake and give time to correct it. Who knows – fixing this mistake might secure you a better and higher score on your next attempt!
Bonus: Want better grades with more free time (and less stress)? Get access to our free 3-step study system here to see what other top students do that you may not be doing!
Though, for that, you will need to know the reason why you failed:
Reason #1 Cramming
The most common reason for failing Step 1 is cramming. The USMLE is not a race or sprint – it's a marathon.
Ideally, students should start studying during their first day in med school. That might not be too realistic for most students.
By the time you are halfway through your pre-clinical time, you should already be neck-deep in studying.
Studying ahead of time has become all too important since more and more med schools are adopting the pass-fail grading criteria for pre-clinical years. Students who do the bare minimum work to pass their pre-clinical years will not be ready to face and give Step 1 a go– unless they do a significant amount of work and play catch up.
Studying only a few weeks before the exam is a recipe for disaster. If you failed your first attempt at Step 1, recognize that you need more time to study before retaking.
Reason #2 Using Too Many Resources
Typically, students who failed have tried to use every single Step 1 resource available. Using too many resources will prevent you from focusing on the higher-yield resources that could help you pass the exam.
You will get distracted and overwhelmed by all the lower-yield resources you use.
The level of understanding you need for Step 1 is challenging to achieve. It will require hard work, motivation, and dedication.
Using flashcards to remember complicated terms is a great study resource but creating or using a pre-made deck with hundreds of cards is just downright stressful and frustrating.
Here's an article on how to review Anki cards faster.
Reason #3 Not Practicing
Reading and studying alone is not enough to pass Step 1. You will need to practice the test itself to prepare better.
Practicing for Step 1 will help you learn how long it will take to answer a question and how you should answer each one. Practicing will give you an idea of what you should expect.
Many students failed the exam simply because they did not know how to answer the questions.
Get The Exact 8-Steps I Used To Get A 3.9 GPA In Med School For Free Below!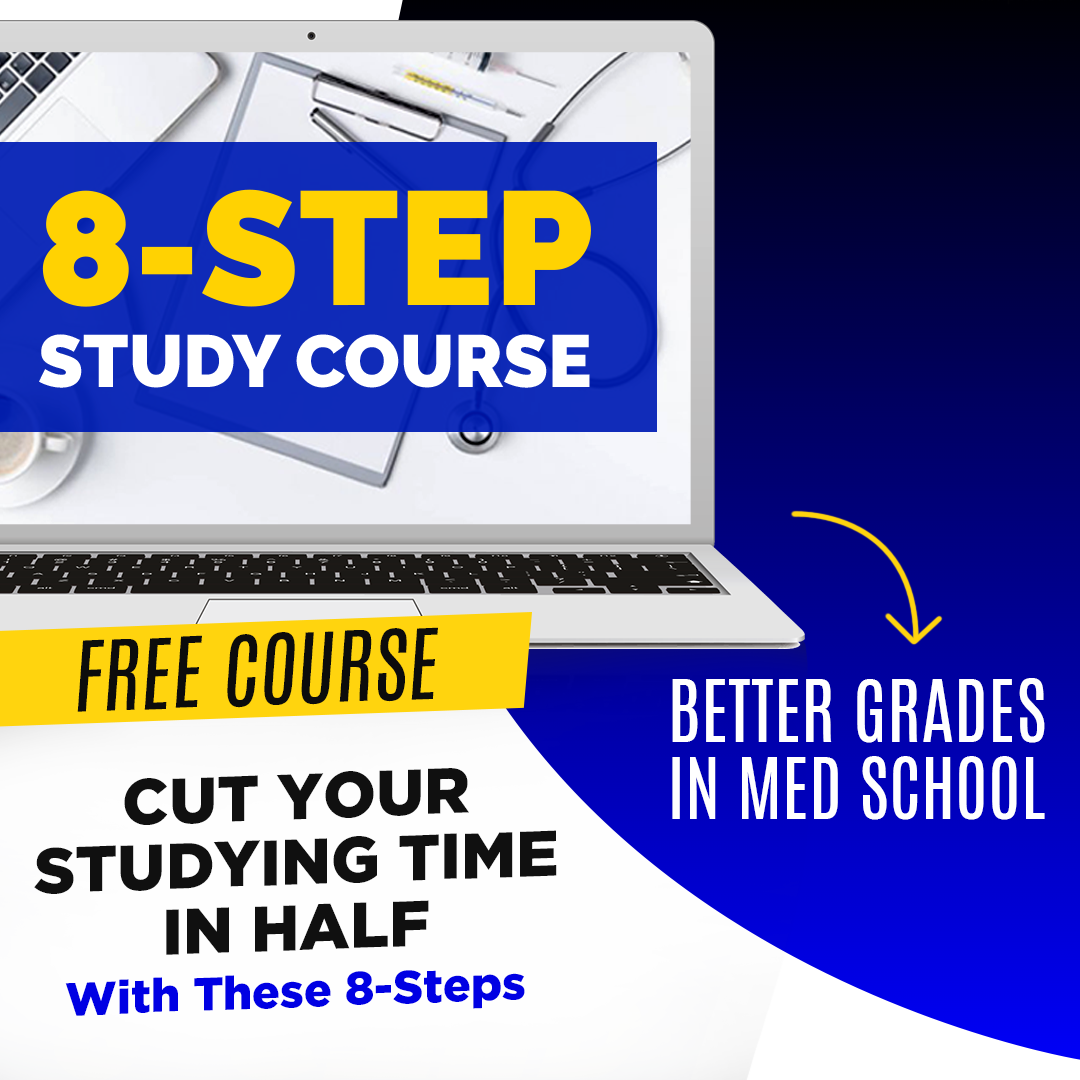 Reason #4 Taking Advice From Other Med Students
It is typical for younger med students to seek out older students for advice. While it is not wrong to ask, taking advice from other students might do more harm than good.
Everyone has different learning strategies and techniques—every student masters materials and resources differently.
Older students telling you to bury yourself in multiple study guides won't help you if you are someone who learns through lectures.
You should use three things while studying for Step 1: question banks, focused materials, and NBME exams.
If you're the type who prefers guidance and advice over creating your study materials and schedules, look into resources that offer to consult and tutor instead.
Reason #5 Not Making A Study Plan
Without a study plan or schedule, you could be setting yourself up for failure. It is easy to push studying aside if you don't set a specific time for it.
It means you placed studying within your social schedule – which is a terrible idea.
USMLE Step 1 prep should be the main priority. Please don't knock it down your list of priorities.
Designate study hours and stick religiously to them. Create a daily, weekly, or monthly study schedule and follow it.
It may seem excessive, but doing this will make studying much more manageable. It will help you get through the massive amount of information that you need to go through.
One tool you can use to set up your study plan is Cram Fighter. Read about it here.
Want Better Grades In Med School In Less Time Using Just 3 Steps?

Click Below To Get FREE Access To Our Study Course To Discover The 3-Steps Hundreds Of Med Students Have Used To Increase Their Grades & Efficiency While Studying Less
What To Do After Failing Step 1?
Failing Step 1 is an overwhelming and devastating experience. You probably would be at a loss on what to do after.
If you fail your first exam, the path to recovery will undoubtedly be hard. Here's how you can do it.
Give Yourself The Chance To Grieve
Failing an important exam such as Step 1 will probably leave you feeling numb. You may want to bury your shame, panic, and horror – then curl into a fetal position in your bed and mourn.
Delving into your feelings and thoughts will probably be the last thing you want to do right now, but it is needed. You're probably worried and afraid of what you'll find once you open what seems like a Pandora's Box of emotions.
However, to go forward, you need to grieve.
Putting your feelings into words can calm you down almost instantly. Researchers call this 'affect labeling'. Matthew Lieberman of UCLA stated that naming the emotions we are feeling can calm down the amygdala, the brain's threat sensor.
At the same time, the body's prefrontal cortex (the rational brain) kicks in. You can reflect on what happened with a calm amygdala and functioning prefrontal cortex.
You can calmly think of what went wrong and how you can fix it.
Reach out to others while you grieve. Being with your loved ones while grieving can immensely help you.
Though social isolation isn't advisable, people have different ways to cope. If you prefer being alone during these challenging times, do what you think would be best for you and your well-being.
Get The Exact 8-Steps I Used To Get A 3.9 GPA In Med School For Free Below!
Know What Went Wrong
There are numerous reasons why students fail Step 1. It could be circumstances outside med school – like family problems or relationship issues.
Though, if your failure is related to a deficit of med knowledge, you will need a firm plan.
When a med student fails the exam, they are given feedback on the content area where they underperformed.
It might be because the student failed to dedicate enough effort or time to their weaknesses. It could also be because they didn't fully utilize the proper resources for their learning style.
Regardless, it means you need to refine your study strategy. Contacting your academic support staff in med school for guidance would be a vital next move.
Rethink Your Strategy
Having enough time is just one part of the equation. How you use that time is vital.
One of the typical reasons why students fail is because they didn't learn the material and resources well. They rely primarily on memorizing rather than mastering the subject.
You can cram a long list of terms with little understanding of the context. That won't help you in the long process since this knowledge would most likely be stuck in your short-term memory.
USMLE is focused on the application of concepts and not cramming disembodied facts. While memorization can be an effective study strategy, it won't help you master the concepts.
If you want to pass the following Step 1 exam, you will need to rehash your study strategy, mainly if you rely heavily on memorization.
It is crucial to know that when it comes to the USMLE, less is more. Using few but reliable resources will be more beneficial for you.
Address Anxiety and Burnout
'Studying' without actually learning or absorbing anything is a sign of burnout or anxiety. These conditions can correlate to poor performance in Step 1.
It is not hard to see why burnout or anxiety contribute to exam failure. They can derail the best intentions and strategies as both can make you feel like a shell while studying.
If you have difficulty coping or recovering from burnout or anxiety, consider asking for professional help. If these conditions are holding you back, a professional can help you find ways to deal with and address them.
There is nothing wrong with asking for help. It is additional revenue that will help improve your score for your next Step 1 attempt.
Take Your Time and Don't Rush
Don't rush. Rushing your preparation for Step 1 will often lead to feeling pressured and compressed with time.
You will rush through the material and end up not learning much. Burnout and breakdown are not that far behind.
For instance, you rush and end up staying late at night to study. You ignore the long-term consequences, like feeling groggy or unproductive for the next few days.
It would be better to prepare early and take your time.
Get The Exact 8-Steps I Used To Get A 3.9 GPA In Med School For Free Below!
When Should You Retake Step 1?
You could retake the USMLE Step 1 up to 6 times if you failed. You can take it a maximum of 3 times within a year.
Your 4th attempt should be beyond a year after your 1st attempt. Also, you must at least take the 4th attempt six months after your 3rd.
When you should retake the exam depends on how much time you need to prepare for it. Once you evaluate what went wrong, you can answer when it is much better.
Assess and evaluate how much time you need to understand what went wrong. If you missed several content points, your next study strategy should focus on content mastery.
Bonus: Want better grades with more free time (and less stress)? Get access to our free 3-step study system here to see what other top students do that you may not be doing!
Meanwhile, if you knew the material well, then see why your content application fell short.
You can also depend on your score. Your score will reflect the foundational weakness of your knowledge.
If you scored 180+, you need about a month or two of dedicated study. That means your medical knowledge is already solid, and you only need to fill in some gaping holes.
A score of 170+ needs about 2-4 months of study time, while a score of less than 160 will require at least 4-6 months.
Want Better Grades In just 3-Steps?
Get Access To Our Free 3-Step Study System To Get Better Grades With Less Time & Stress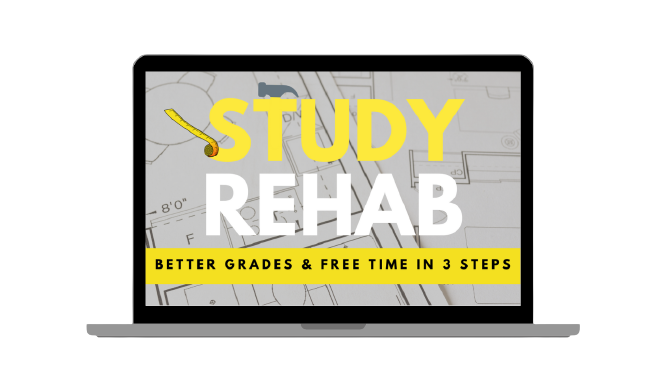 How To Improve Your Step 1 Score
How can you improve your Step 1 score? It is the question I get from a lot.
The answer is not entirely simple to apply, but it is possible with the proper discipline and motivation.
Here is how you can improve your Step 1 score:
To improve your score, you will first need to

identify your weaknesses

.
Go ahead and

review your missed questions

from your first attempt.

Use a helpful resource

to fill in the gaps in your medical knowledge.

Revise your study strategy and plan

.
Bonus: Want better grades with more free time (and less stress)? Get access to our free 3-step study system here to see what other top students do that you may not be doing!
While failing step 1 might feel like the end of your medical career, it's not. It might have closed some doors, but it did open up a few more.
More importantly, it gave you the time to self-reflect and make changes you wouldn't have taken if you had passed.
Use this one failure to make the necessary significant changes to your career. Don't be discouraged; use this as motivation to move forward and improve.
Get The Exact 8-Steps I Used To Get A 3.9 GPA In Med School For Free Below!
Want to decrease your studying by half in just 3 weeks? Introducing Level Up Your Studying, a 3-week program to create your perfect study system and get better grades. It has 60 hours of video lessons, personalized activities, and other bonuses. Level Up Your Studying today!
If you want more related and informative content, here are a few more blog posts you can read.
Until the next one, my friend…