How do you get into med school with Low MCAT score? How much does it matter?
In this post, I will be talking about a topic that's not so pleasant but important. I know a lot of you guys have a question about getting into med school even when MCAT didn't go well.
"Are my dreams over? Can I be still becoming a doctor? Can I get into medical school?"
I want to answer these questions and give you peace of mind through this post.
Note: Don't miss out on this highly reviewed video course, The Pre-Med Blueprint! Updated on a weekly basis, the course will help you master your studying, boost up your CV, and know what you need to do in order to get accepted
Check out The Pre-Med Blueprint here. !
So first let's talk about what is a Low MCAT?
The average MCAT, based on the new score is right at the 500. For people applying to medical school, the average is anywhere from a 504-505. Furthermore, the average people that get accepted into medical school is anywhere from a 510-511.
So, if you are below the 504 range, you'd probably consider it to have a lower MCAT score.
I know you're feeling stressed out and discouraged and I totally understand. But I want you to take a deep breath and let's get into the step by steps on what you should do to get into medical school with a low MCAT score.
Wait a minute!"If you want this post in a video format, you can check out my YouTube video below! Make sure to subscribe for weekly content if you enjoy this one!"
---
6 Steps on How to Get into Med School with a Low MCAT Score
Step #1: How Much Could You Improve?
The first thing you should do is to ask yourself how much of an improvement could you make on MCAT. Then, think back to your practice test. How far from your actual score where your practice test scores?
If they were close, then that means you performed on par on testing.
But what if it's far off?
Let's say, you were getting excessively high numbers on your practice tests and your actual tests didn't go well. Now that may be an indication that it could be worse taking the test again.
So, think about that.
Step #2: Could You Raise Your Score by 4 – 5 Points?
The next thing you can do to know if you can get into med school with a low MCAT score is to ask yourself, "if the test date was reflective of my practice exams, can I make an improvement?
Can you make an improvement of 4-5 points?
So, if you're at like a 503, could you get to a 508? That would make you relatively competitive more so than you are right now. It would be a big enough difference for you to probably want to take it again.
But if you're at like a 504-505 and you don't think you can get past that 508-mark, then it may lead you to think otherwise in taking the test again.
Step #3: Look at Your GPA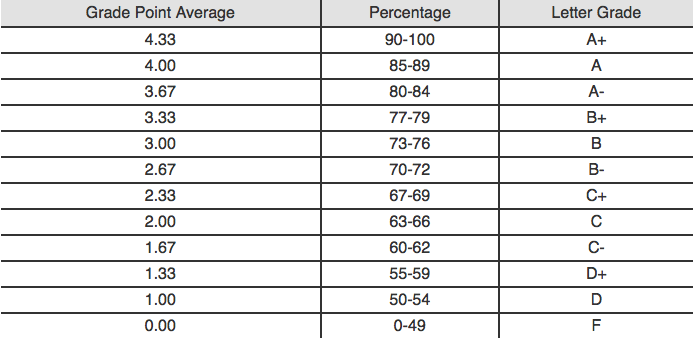 So, let's talk about how you should know whether you need to take the test or not.
First is to look at your GPA.
Med school is, unfortunately, a numbers game and so they do look at your numbers. They'll look at your MCAT score, as well as your GPA.
The average GPA of somebody applying to med school is a little bit over 3.55.
People that get accepted are about from 3.7 to 3.8. So, you want to ask yourself, where are you in that range?
If you're closer to that 3.7 – 3.8 I feel a little bit better. That means that you have at least one number working for you.
If you're closer to the other number or even lower than the average, then we need to talk about boosting up your application even more.
Step #4: Look at Your Extracurriculars
Another thing you can do to get into med school with Low MCAT score is to look at your extracurricular activities.
How competitive are you based on your extracurriculars, research and community service compared to your classmates and your peers?
Do you have more? Do you have the same? Are you doing the same ones that they do?
If your answer is that you're doing about the same or you're doing less than the others then again, you're MCAT is not helping you and your extracurriculars are not helping either.
You need to be able to sell yourself at some point. So, find out for yourself, can you do something to extracurriculars at another experience?
You can do another research project that's a little bit unique, something that if you put in an application, people can look at it and say, "Oh, that's interesting".
So that's another thing that you can do to get into med school with Low MCAT.
Step #5: Perfect Your Personal Statement and LOR
Another place that you can attract attention to your application is through your personal statements and your recommendation letters.
Thus, if you've had a cool experience with somebody, make sure you have them write you a letter of recommendation. Then, put that into a personal statement and make sure you sell that experience.
Tell the story and make somebody say, "I'm interested in meeting this person because I think there'll be a good doctor."
I want you to understand this having a low MCAT score isn't the end-all-be-all of getting into a medical school.
Your score doesn't mean you don't have a chance
It's just that a low MCAT score is just not going to help you get into medical school.
That's essentially where you are.
But there are other portions of your application that you can work on that can help sell you during the application process. It could be your GPA, your extracurricular or your letters of recommendation.
If none of those can, then you need to talk about either taking a gap year to improve your GPA or to improve your experiences.
STEP #6: Take a Gap Year or Retake MCAT
If you scored below 500 or within an average, definitely retake the MCAT, especially if the rest of your application is average to above average.
But if you have other things in your application that would help you with the average score for MCAT, then, it's not going to be a big deal.
And I promise you, there are many people that I mentor and coach who have had an average MCAT that didn't help them, but the rest of their application did well. They got to become a doctor.
So there's a chance for you. Don't lose hope.
You may also want to check out my tips on this post: What To Do If You Don't Get Into Med School.
---
Hope you enjoyed this post on how to get into medical school with a low MCAT.
Here are more articles that might help you in getting that dream of being a doctor.
5 Things You Need To Get Into Medical School
(Step-By-Step Method) Write A Perfect Personal Statement For Medical School
Are You Smart Enough To Go To Medical School? [Simple Answer]
How To Prepare for Medical School Interviews
How To Balance Extracurriculars As a PreMed
Should You Do A Gap Year Before Med School? (My Own Experience)
How To Apply As A Nontraditional Medical Student [Ultimate Guide]
What Is A Competitive MCAT Score?
Lowest MCAT Score Accepted In Med School

Want a more comprehensive guide on how to do well in college and get into medical school without all the stress?
If you want an initial step-by-step guide on how to create an irresistible med school application, check out The Pre-Med Journey.
You can grab a copy and see the reviews on Amazon by clicking the link here.
You can also check out these resources that I made with you in mind.
Fluff – Impact Ratio Study Worksheet
FREE Step-By-Step Guide and Video Course on How I Study
How To Study In Med School + The Preclinical Guide Ebook Sales Bunde
Level Up Your Studying Video Course
Thank you for sticking with me until the end. You are awesome.
I hope these tips helped you in thinking about what to do next. And if you have more questions about MCAT or just about getting into, surviving and enjoying medical school, don't forget to put your comments down below.
Until next time my friend…