Applying as a nontraditional medical student may get intimidating. This post will give you some tips on using your uniqueness to make your application stand out from your competitors.
Applying for medical school is known to be a challenging and exhausting process. It usually includes taking all the necessary classes during your undergrad, participating in extracurriculars, and getting a decent score in MCAT.
However, what if you didn't take the traditional route? Will you still be able to enter medical school?
Even though it may get a bit complicated, it's possible to apply and become a medical student. Keep reading to learn more.
What Is A Nontraditional Medical Student?
Before we talk about being a nontraditional medical student, let's first discuss the traditional ones. We can say that these candidates have come from a pre-med degree and went straight to medical school.
They are usually the type of people who know that the medical path is the one for them early on. The traditional applicants are aware of the requirements and plan accordingly.
However, some people like to take a gap year between college and medical school. The reason varies from person to person, but some use this time to study for MCAT, work in a clinical setting, focus on themselves, and more.
Want Better Grades In just 3-Steps?
Get Access To Our Free 3-Step Study System To Get Better Grades With Less Time & Stress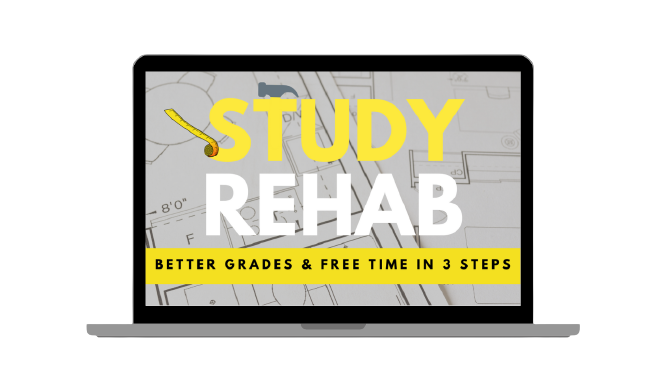 There are two types of nontraditional applicants to help you understand more about them. The first one is what we like to call "lane-changers".
It is a type of applicant who didn't intend to go to a medical career and hasn't done any relevant coursework to fulfill the requirements for med school. Lane-changers are students with a degree outside the pre-medical courses.
After a period of consideration, they've realized that they are much more interested in pursuing a medical career.
The next type of nontraditional medical applicant is the "career-changers". It is where they chose to work for a few years right out of college. These jobs may be related to the medical field or none at all.
After some self-reflection, they have chosen to pursue a career in the medical industry. However, career-changers will need a significant transition and invest considerable time preparing for this massive life-changing decision.
What Do Admissions Committees Look For In Nontraditional Applicants?
Do you know that being a nontraditional applicant may give you plus points for your medical school application? The admissions committees think that nontraditional students bring relevant skills that most applicants don't have, which can help them excel in their studies.
It's pretty admirable that a person can leave their current job and pursue their passion. The admissions will think that this individual is more motivated and mature enough to succeed in their chosen fields.
The admissions value maturity and experience. Most of the nontraditional applicants are older than the usual medical students. If you are one, don't worry because age is an asset, not a liability!
According to Dr. Prakash Mungli, a professor at UMHS, older students tend to make a smooth transition to medical school. He also emphasized that nontraditional applicants with experience in the healthcare industry also pose some benefits as they can correlate what they've learned to what they've experienced in real life.
Bonus: Want better grades with more free time (and less stress)? Get access to our free 3-step study system here to see what other top students do that you may not be doing!
How To Apply As A Nontraditional Medical Student?
Here are 6 tips on how to apply as a nontraditional medical student. This will help you decide if you really want to pursue medicine and how to increase your chances of getting in.
Tip #1 Ask Yourself Some Important Questions
Before applying to your preferred medical school, it would help to ask yourself some questions to answer whether the medical path is something you really want to do. It is a massive adjustment, especially for career changers.
Try to sit down and take your time to think about your readiness for this matter.
Are you willing to realign your life during your pursuit to become a doctor? Are you mentally and financially capable enough to take on the costs associated with the process?
If you find yourself saying yes to all of this, then the medical career is really for you.
Tip #2 Join A Training Program
Since you're a nontraditional medical student, you must strengthen your application as much as possible. You can do this by joining a post-baccalaureate training program.
This educational program helps students with disadvantaged backgrounds to pursue professional schools like med school to enhance their application. It includes intense mentored research, special seminars, and more.
These will help you improve your research skills as you compete for a slot Ph.D. and M.D. programs.
Tip #3 Obtain Clinical Experience
Although it's not technically required, most medical schools greatly value applicants with clinical experience. It shows that you are prepared and have an idea of what you're about to get into.
Remember that your training in medical school will be pretty much in a clinical setting. Obtaining relevant clinical experience will help you become a competitive applicant and gain skills to help you in your training.
You can obtain clinical experience by working in a clinic, shadowing a physician, or volunteering as an emergency medical technician (EMT).
Get The Exact 8-Steps I Used To Get A 3.9 GPA In Med School For Free Below!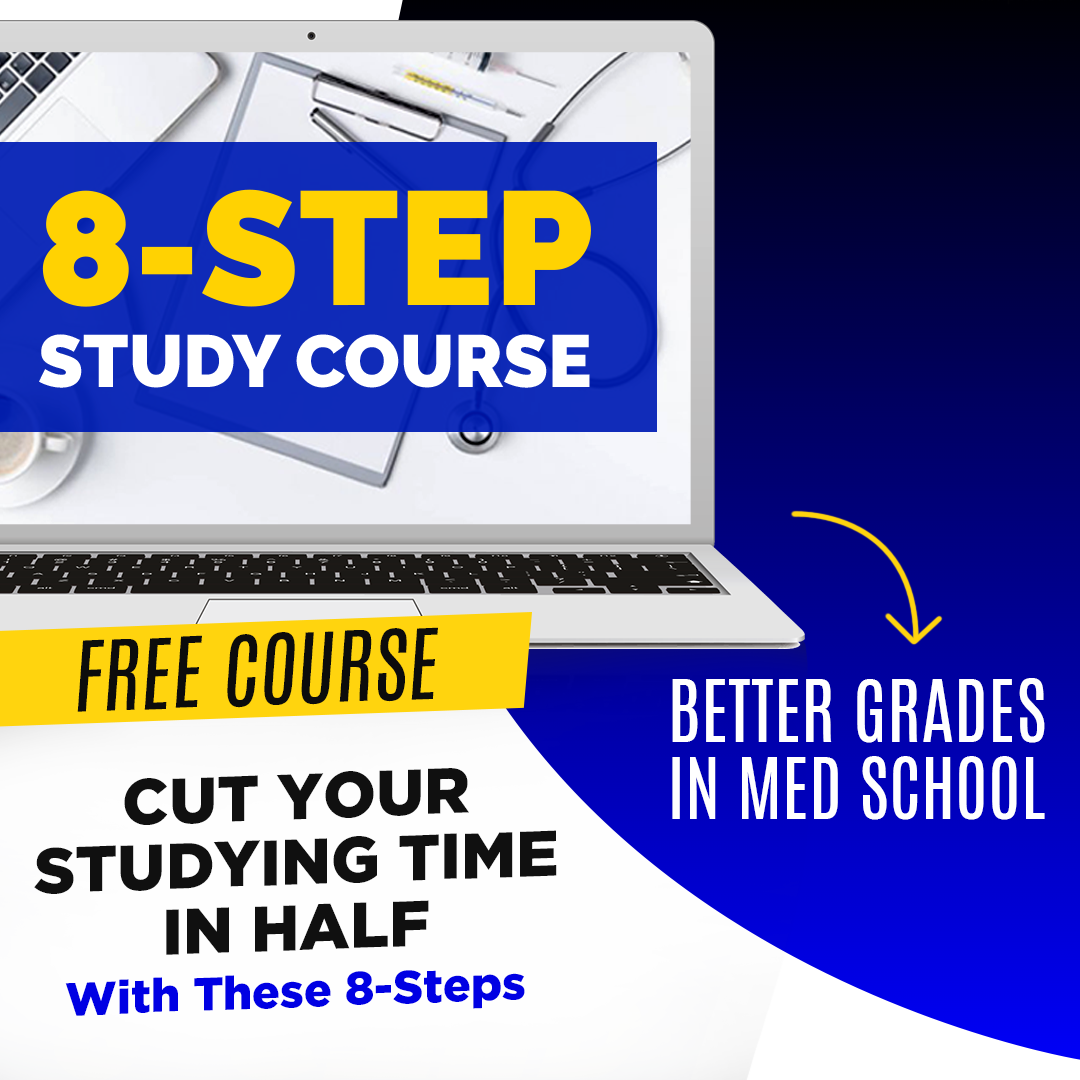 Tip #4 Get Stellar Letters Of Recommendation
Having letters of recommendation from reputable professors or mentors is essential for your med school application. It is meant to display an objective evaluation of how suitable you are for a career in medicine.
It should not contain some mediocre descriptions only. This letter should showcase your best skills, accomplishments, and all of your assets to let the admissions know that you're an outstanding candidate.
Ask someone who knows you best. Pick someone that would not hesitate to make a letter for you when you ask them.
Tip #5 Get A Good Score On MCAT
Once you've completed your coursework, the next thing you should prepare for is the MCAT. It is a standardized examination to test whether you have the skills and knowledge to study medicine.
For most institutions in the United States, this test is a requirement. This test is so important that it can make or break your med school application. That's why you have to work and study hard to get a good score on the MCAT.
Depending on your availability, you may start studying for the MCAT at least 18 months ahead of your examination schedule. The test contains general chemistry, physics, psychology, introductory biology, biochemistry, and sociology.
Tip #6 Research Your Med School Options
Our last tip for nontraditional medical students is to know their medical school options. You should do your research and look for institutions that accept non-trad applicants.
It will help if you don't rely on what you see on the Internet alone. Contact your prospective school for requirements and other documents you'll need to apply.
Once you've got your list of schools, it's time for you to pick one that best fits your future interests.
Best Medical Schools For Nontraditional Applicants
To help you with your med school research, here are the 5 best medical schools for nontraditional applicants.
The first nontraditional applicant-friendly school on our list is the John Hopkins School of Medicine. The institution states that 17% of their medical school applicants are not from a premedical background.
As one of the most-sought after M.D. programs in the country, admission is no easy task. They evaluate their applicants based on their academic performance, teamwork abilities, diversity, leadership ability, and willingness to serve.
Many nontraditional applicants tend to shy away from a school as famous as Harvard Medical School. In fact, the institution admits quite a lot of non-trad students.
Harvard states that they accept applicants with established careers, have a spouse or children, or individuals that were out of school for two years and so. You'll be surprised to know that the school doesn't have a preference for their applicant's majors.
It would help if you follow all requirements and place a good impression on the admissions committee.
Want Better Grades In Med School In Less Time Using Just 3 Steps?

Click Below To Get FREE Access To Our Study Course To Discover The 3-Steps Hundreds Of Med Students Have Used To Increase Their Grades & Efficiency While Studying Less
Known for its biomedical and health sciences, George Washington University accepts nontraditional applicants. They explicitly stated that all types of applicants are welcome to their institution, and they value students with diverse backgrounds.
The admissions committee of this school is looking for someone with a responsible, ethical, and mature mindset. They greatly value candidates who understand that an M.D.'s role is a lifelong commitment.
The admission process of the Case Western Reserve University doesn't just look at a candidate's academic credentials. Although it's still vital, experience and strong skills are equally important.
They believe that a good physician is well-rounded, empathetic, and has strong leadership abilities. You can show that you have these traits through your experiences.
You might be delighted to know that the pre-medical requisites in this university don't require any math or statistics subject in college.
The University of Miami has a long-established policy to admit applicants from diverse backgrounds. Whether they're nontraditional, minority, or socio-economically challenged, all qualified candidates are welcome to the institution.
You may even use your AP credits to meet requirements for essential subjects in medical school such as biology, physics, inorganic chemistry, and others.
This school is also known for accepting older applicants. If you're worried about a school that will take you despite your age, then the University of Miami is worth checking out.
Bonus: Want better grades with more free time (and less stress)? Get access to our free 3-step study system here to see what other top students do that you may not be doing!
Benefits Of Being A Nontraditional Medical Student
Starting medical school later in life may seem grueling. You may also think that you have little to no advantages. However, that's not true because nontraditional applicants have significant advantages over their younger competitors.
Your experience is your initial advantage. Most physicians agree that what you've learned in school doesn't compare to what will welcome you inside the hospital.
Although your knowledge from medical school is indeed incredibly important, life experiences are also a crucial advantage to survive internships.
Another perk of being a nontraditional applicant is that you know how to balance life and work. Since you have work experience, time organization and multitasking will seem second nature.
As we all know, the schedule of a med student is pretty hectic. The skills mentioned can help as you juggle your time between studying and doing extracurricular work in medical school.
Get The Exact 8-Steps I Used To Get A 3.9 GPA In Med School For Free Below!
Challenges Of Being A Nontraditional Applicant
A challenge that some nontraditional applicants experience is a lack of confidence. Since you're out of college for a few years, you might be thinking that you're no match for students that came straight out of the university.
This lack of self-confidence may show through your interview and affect your medical school application. Make sure to work on your confidence and trust that you can do this.
Since you've not taken the traditional path to medical school, you will need to do a whole lot of studying and preparations to secure a slot. As mentioned earlier, you have to retake some classes, gain relevant medical experiences, ace the MCAT, and more.
FAQs
Here are some frequently asked questions:
Do Medical Schools Discriminate Against Older Applicants?
Medical schools can't legally discriminate against an older applicant based on age alone. Most institutions see age as an asset because applicants with more life experiences bring a particular set of skills that can help them in med school.
As mentioned earlier, being an older applicant has advantages over their younger peers. Since they've already established their goals and a superior maturity level, they bring valuable insights to help them grow professionally.
When the admissions reject your application based on your age, you can file a complaint. However, this most likely never happens.
Can I Get Into Med School At 40?
Most nontraditional applicants often wonder, "How old is too old to apply for medical school?". Don't stress too much about it because age doesn't matter in medical school.
So, yes, you can still get into medical school at 40 years old. Age shouldn't put a stop to achieving your dream.
Do you know that 10 to 12 people over 50 start their med school? Although you'll indeed have a hard time adjusting, remember that you have resilience and dedication as your strength.
These will help you get through admissions and the actual medical school.
Can I Go Into Med School With A Non-Science Degree?
While it is relatively uncommon, some students get to med school even if they've taken a non-science degree. Most med schools don't even have a specific preference on what you studied.
However, there are things that you should be aware of. Since med school has a science-based curriculum, please do your best on science-related subjects during college.
At the very least, you should have finished a year of general chemistry, biology, biochemistry, and organic chemistry. It will help you understand what will appear on your MCAT exams.
Bonus: Want better grades with more free time (and less stress)? Get access to our free 3-step study system here to see what other top students do that you may not be doing!
If you're worried about getting into your dream school as a nontraditional medical student, you should know that there are several ways to make up for it. You indeed have to exert extra effort and time, but it's all going to be worth it in the end.
You have to show the committee that you are willing to learn and commit to the painstaking process to become a physician. Make sure to check with your preferred institution on the requirements you need to submit as a non-trad.
Lastly, trust in yourself that you can do this. Having confidence will help you a lot in your interviews and med school application.
Get The Exact 8-Steps I Used To Get A 3.9 GPA In Med School For Free Below!
You may be in medical school and you want tips and strategies that will help you avoid pitfalls and become more successful. Study better and have better time management and productivity with the Domination Bundle!
The Domination Bundle is literally all the guides and resources that I have put together when I was in medical school and things that I wish that I used back then. And it's been reviewed by hundreds of students. So check it out here if you're interested.
If you found this post helpful, why don't you check out our other articles for more information:
Until next time, my friend…