It is well known in the medical world that being a cancer doctor is a bigger responsibility than one might think. If you are curious about the process of how to become an oncologist, this post will help you with everything you need to know.
One of the most rewarding parts of being a doctor is making a profound positive impact on someone else's life. You have the power to improve your patients' quality of life, and this can be a satisfying experience. By having this power, you can make the world a better place.
What Is An Oncologist?
An oncologist is a doctor who specializes in cancer treatment. Their job revolves around explaining cancer diagnosis, discussing treatment options with patients, and assisting them in managing the side effects of cancer treatment.
Oncologists serve as the primary healthcare provider for a person with cancer. They design treatment plans, offer supportive care, and coordinate treatment with other specialists. An oncologist's job can be challenging, but most importantly, it can be rewarding.
Every oncologist should be caring and compassionate for their patients dealing with complicated diagnoses. If you want to become an oncologist, you need to be knowledgeable in your field and have excellent problem-solving skills.
Get The Exact 8-Steps I Used To Get A 3.9 GPA In Med School For Free Below!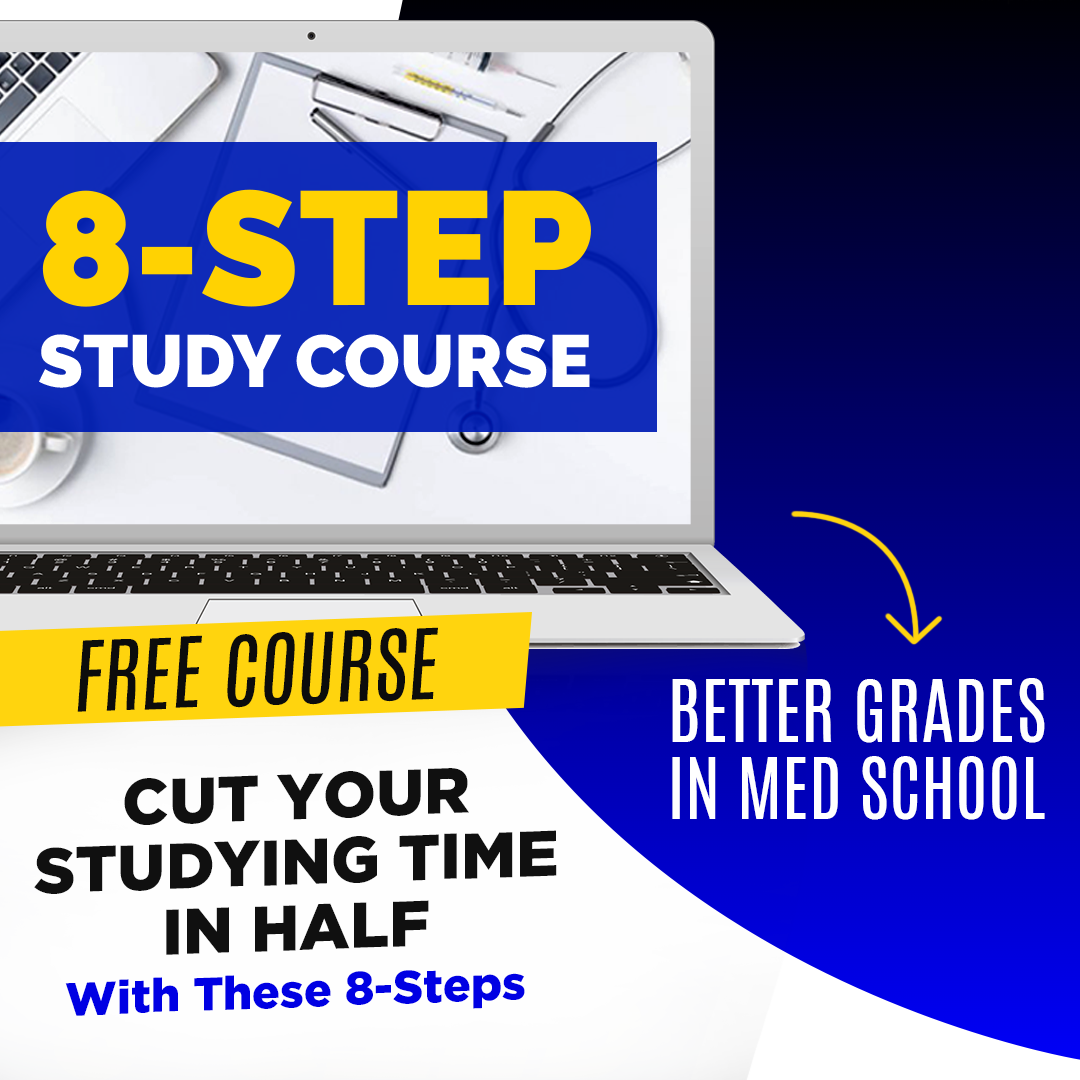 What Are The Types Of Oncologists?
Depending upon the nature of cancer, various oncologists offer specialized services for treatment. The field of Oncology has three main divisions — medical, radiation, and surgical.
Medical Oncologist
A medical oncologist performs cancer treatment using chemotherapy and other options like targeted therapy. They are responsible for conducting follow-ups and checkups for patients and can also work with other medical departments to get the best results.
Bonus: Want better grades with more free time (and less stress)? Get access to our free 3-step study system here to see what other top students do that you may not be doing!
Radiation Oncologist
Radiation oncologists are doctors who treat cancer using radiation therapy. This method employs high-energy X-rays to kill cancerous cells.
However, it's impossible to completely obliterate cancer cells, so oncologists use radiation to minimize or slow down the growth of a tumor without affecting neighboring tissues.
Surgical Oncologist
Surgical oncologists specialize in the removal of cancerous tumors. They are a general surgeon who does training in oncology and other surgical procedures and also specialize in performing biopsies to help diagnose cancer.
Other Types Of Oncologists
Here are the other fields of oncology that differ from its main branches:
A gynecologic oncologist treats cancers from the female reproductive system, such as cervical cancer, ovarian cancer, uterine cancer, etc. A gynecologic oncologist is an obstetrician-gynecologist who takes additional training to subspecialize in oncology.
A pediatric oncologist focuses on cancer treatment in children. Cancers that affect children and teenagers include brain tumors, osteosarcoma, and leukemia.
Hematologist-oncologists specialize in diagnosing and treating blood cancers such as lymphoma and multiple myeloma.
Neuro-oncologists treat cancers related to the brain, spine, and peripheral nerves.
Want Better Grades In Med School In Less Time Using Just 3 Steps?

Click Below To Get FREE Access To Our Study Course To Discover The 3-Steps Hundreds Of Med Students Have Used To Increase Their Grades & Efficiency While Studying Less
What Is A Typical Day For A Cancer Doctor?
Every oncologist should be caring and compassionate toward patients with various forms of cancer. An oncologist would use imaging technologies such as MRIs, CT scans, and biopsies.
They spend their day working with patients to discuss diagnosis, treatment options, and cancer stage.
They assist patients in managing cancer symptoms.
They conduct surgical operations to eliminate tumors and identify whether the cancer has increased from the original starting point.
They perform basic administrative tasks, including keeping records of patients' test results, providing cancer information to patients, writing prescriptions, and keeping track of treatment plans.
They recommend various types of treatment, including immunotherapy and chemotherapy.
They treat patients with radiation therapy.
They advise patients about pain management and arrange drug treatments and therapies to manage cancer symptoms.
Qualities That Determine A Great Oncologist
What qualities should a great oncologist have? Here are the characteristics that determine their expertise in the field:
Good Communication
An oncologist should be able to communicate effectively with his co-workers to ensure the best treatment procedures for patients. They also need to communicate well in high-stress environments.
Active Listening
Active listening means giving full attention to patients to understand the nature of their ailments.
Critical Thinking
Every oncologist must employ critical thinking to determine the strengths and weaknesses of treatment options and other approaches to problems.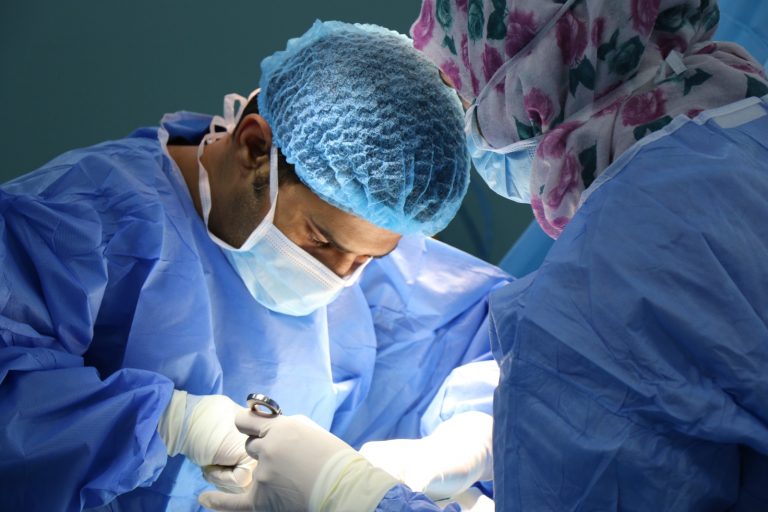 Bonus: Want better grades with more free time (and less stress)? Get access to our free 3-step study system here to see what other top students do that you may not be doing!
Decision Making
From an oncologist's perspective, the skill of decision-making refers to the ability to act autonomously and make decisions that can benefit the patient. An oncologist must identify all benefits and repercussions in making the right decision.
Stress Management
An oncologist should be able to endure stressful situations and handle the pressure from intense problems they may encounter.
Trustworthiness
All oncologists must be trustworthy because people's lives are in their hands. Patients entrust them with great responsibility, and so they must live up to it.
Perceptiveness
Oncologists should have the ability to determine how patients can react, predict their actions, and decipher their feelings. All oncologists must be able to identify truths from lies.
Get The Exact 8-Steps I Used To Get A 3.9 GPA In Med School For Free Below!
How To Become A Cancer Doctor
In a world where the understanding of cancer is constantly evolving, anyone can't deny that the field of oncology has plenty of career options for aspirants. Here are a few steps you can note if you're aspiring to be an oncologist:
Step #1 Pick A Pre-Med Program
You need to set your goal first in choosing an undergraduate program that can help you get the best GPA and MCAT score possible. It's advisable to examine pre-med program rankings.
There are trusted organizations that rank colleges and universities, including what schools offer the best pre-med program. Always remember that when you select a program, ask yourself if this particular program can help you get the best GPA score possible.
Ask yourself, "Will this program help me get another career if I don't end up in medical school? Will this program help me prepare for medical school?"
You may consider using this Pre-Med Coursework Worksheet to help you select a program that will enable you to complete all the course requirements.
Step #2 Find A Place To Pursue Your Degree
As soon as you've identified what type of degree program you will pursue, it's now time to look for a place to pursue it. Check if you have any restrictions limiting your choice, whether financial or geographical.
Make a list of undergraduate schools that you think are the best ones. List your priorities for an undergraduate school, such as low cost, good geographical locations, a medical school, and so on.
Try getting undergraduate admission packages from your selected schools, review each one, and attend information sessions if offered.
Remember that there is no limit on the number of applications you can send. However, most applications come with a fee, ranging anywhere between $40 and $100.
There is no consensus on the ideal number of applications, but the most common number is between 6 and 14. Remember that when you're in doubt, go with your gut.
Get The Exact 8-Steps I Used To Get A 3.9 GPA In Med School For Free Below!
Step #3 Submit Your Admissions Applications
You'll need to go to a university's admissions website to complete the application process. Ensure that you check for application deadlines for the term.
Take note of the application fee, and identify how much you will pay. Most universities require you to pay fees before they look at your application.
Double-check the requirements for the admissions essay, and remember to follow the correct format. You can write a draft of your essay and then have someone review it.
Bonus: Want better grades with more free time (and less stress)? Get access to our free 3-step study system here to see what other top students do that you may not be doing!
Step #4 Confirm Your Acceptance
You may only get three types of responses — accepted, rejected, or waitlisted. Accept the highest-ranked school as soon as you've received all responses from your applications.
After acceptance, it's now time for you to prepare for enrollment to hold your spot at the school. Remember that you should only send an acceptance and enrollment deposit to one school.
Step #5 Finish Your Undergraduate Education
The essential part to remember throughout your educational career is to ensure that you've passed all the required prerequisite courses for your school application. Always keep track of your GPA, and don't hesitate to drop a class if you think you're going to end up with a lousy grade.
Step #6 Participate In Non-Academic Activities
All medical schools want to know about your non-academic activities, including awards, volunteering experience, work, sports, school groups, and so on. Apply for science-related internships during the summer and look into apprenticeship positions, whether paid or unpaid, during the term.
Want Better Grades In Med School In Less Time Using Just 3 Steps?

Click Below To Get FREE Access To Our Study Course To Discover The 3-Steps Hundreds Of Med Students Have Used To Increase Their Grades & Efficiency While Studying Less
Step #7 Build Relationships With Your Professors
All medical schools require at least 2 to 3 letters of recommendation from someone aware of your abilities and skills. Letters from your professors, deans, doctors, and associate dean are usually required.
Working in a research center and volunteering in a professor's lab will ensure that they'll get to know more of your skills.
Step #8 Take The MCAT
MCAT is a test required by most medical schools in the US and Canada. It's advisable to take the MCAT after you've finished all coursework relevant to the subjects from the test.
If you didn't do well on the first try, remember that you can take MCAT more than once. However, keep in mind that some medical schools will combine the score's averages if you take the test more than once.
Step #9 Choose The Best Medical School
There are about 170 accredited medical schools in the United States. Many online tools can help you determine which medical school is the best for you.
However, take note that choosing a med school is similar to selecting an undergraduate school. It's possible to have financial and geographical limitations.
List all the possible medical schools that meet your criteria and write down what you're looking for. Attend seminars and webinars held by the institution, and don't hesitate to ask questions.
Get The Exact 8-Steps I Used To Get A 3.9 GPA In Med School For Free Below!
Step #10 Send The Medical School Admission Application
You can submit all your medical school admission applications through the American Medical College Application Service (AMCAS). ACMAS allows you to submit one application and forward it to many medical schools as you want.
Step #11 Confirm Your Medical School Acceptance
Check the admission website for each medical school you applied in. Review the timeline to see when you can receive an admission offer and the deadline when you must accept the offer.
Step #12 Finish Your Medical School Education
Medical school can take four years to complete, and the following years are very structured. The first-year and second-year period would mainly compose lectures, while your third year will include legitimate clinical experience.
FAQs
Here are some frequently asked questions about being a cancer doctor:
How Many Years Does It Take To Be An Oncologist?
Medical oncologists must first attain a bachelor's degree. After earning a bachelor's degree, they'll have to go to medical school for about four years.
Medical school will include two years of lecture-based classes in a classroom and another two years of practice in a hospital setup.
An oncologist will have to complete a 2-5 year residency where they acquire special training in a hospital. Finally, they will get certified and licensed in the state where they'll practice medical oncology.
What Are The Pros Of Being An Oncologist?
The following are the advantages of being a cancer doctor:
One of the best parts of becoming an oncologist is being able to give hope to a patient with cancer. For them, it's such a rewarding experience to eliminate cancer and provide the patient with a new lease on life.
Patient gratitude is one of the most significant reasons oncologists love their job. Oncologists may receive thank-you cards from patients and families who are expressing appreciation.
Although it's challenging to be an oncologist, it pays very well. A part of this is due to the several years they spent in medical school and residency.
Oncologists receive excellent benefits, such as health insurance, life insurance, disability insurance, paid vacation, bonuses, pensions, and more.
Want Better Grades In just 3-Steps?
Get Access To Our Free 3-Step Study System To Get Better Grades With Less Time & Stress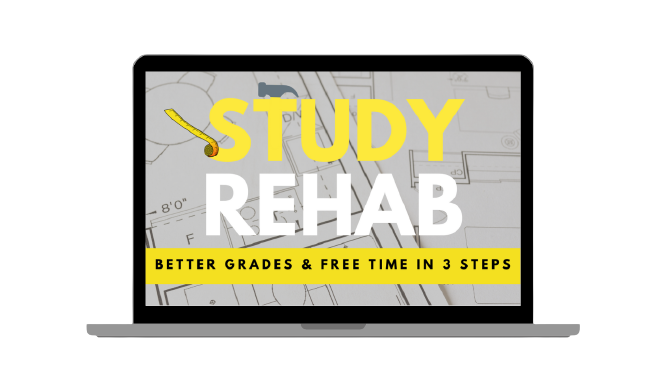 What Are The Cons Of Becoming An Oncologist?
The following are some of the disadvantages of being a cancer doctor:
Medical studies may take up to 3-7 years, more than most courses. After completing the degree program, you'll need to practice as an intern to develop your skills as an oncologist, which means it'll take you more years to be professionally fit to take the role.
The job of an oncologist can be difficult since working hours are extended and unpredictable. During seasonal diseases, patients may flock to hospitals and clinics, while the doctors have to keep on working to help more patients.
The continuous fight to treat, examine, and monitor patients can lead to emotional stress for oncologists. Many find it tough to meet a patient's family and tell the bad news about their relatives.
Are Oncologists Happy?
According to a survey from MDedge, oncologists land in the middle when it comes to happiness. Oncologists are average when it comes to burnout as well.
Are Oncologists Rich?
Based on a 2020 Medscape survey, oncologists earn an average of $377,000 annually. 55% of oncologists had a net worth between $1 million and $5 million in 2021, compared to 42% in 2020.
Bonus: Want better grades with more free time (and less stress)? Get access to our free 3-step study system here to see what other top students do that you may not be doing!
These are some of the essential things you need to know about how to become a cancer doctor. Getting into medical school is tough, and you'll need more training even after you graduate. If you decide to become an oncologist, you need the correct information to get started.
Get The Exact 8-Steps I Used To Get A 3.9 GPA In Med School For Free Below!
You may be in medical school and you want tips and strategies that will help you avoid pitfalls and become more successful. Study better and have better time management and productivity with the Domination Bundle!
The Domination Bundle is literally all the guides and resources that I have put together when I was in medical school and things that I wish that I used back then. And it's been reviewed by hundreds of students. So check it out here if you're interested.
If you enjoyed reading this post, why don't you try checking out some of the other posts to see more great content:
Until the next one my friend…