Will you be taking Step 3 anytime soon? Because you're now eager to know how to study for Step 3, I'm guessing you already crushed Step 1 and 2 CS and CK. And now, you're on your way to the final USMLE exam! Congratulations on conquering these two. They weren't easy but still, you have come so far.
Because the battle is not yet over, I will still be here with you to give you essential tips on how to study for Step 3.
This article will give you comprehensive guides and study plans to help you crush that final level essential for your succeeding steps in your MD journey. I will be answering some of the most frequently asked questions I encountered in taking Step 3.
[Free Download] Want to have everything you need to be a top student on your medical journey? Get FREE access to our Med School Success Handbook to get 60+ tips including the best study, time management, mindset tips you need to be a top student. Download it here.
What Is Step 3?
Step 3 is an application of all the medical knowledge you gained to clinical practice and patient management. This is the final USMLE examination and once you pass this, you're finally licensed to practice as a medical doctor. Though this is the last step and you've gone so far, don't get complacent. Step 3 is prepared by renowned experts coming from both academic and non-academic fields and members of the state medical licensing boards.
Step 3 will test your knowledge and skills in handling various clinical cases independently. You will be assuming a two-day unsupervised responsibility in the provision of medical care. The first day will be the Foundations of Independent Practice (FIP), while the second day is referred to as Advanced Clinical Medicine (ACM).
You can gain more information about Step 3 in this video I crafted for you. If you enjoyed it, how about subscribing to our Youtube channel so that you can keep up with more insightful content?
How Long Do I Need To Study For Step 3?
The answer here varies per student. It depends on your current study load, remaining time to review, and the information you need to catch up for.
I read that some studied for 2 months while working as an intern. And they felt like they forgot all they learned. And so, they just depended on reading the entire Kaplan and answering UWorld questions. That strategy somehow worked since they passed.
Meanwhile, some said that 2 weeks is already enough if you are not preoccupied with other stuff such as your internship. You could dedicate that entire 2 weeks studying exclusively for Step 3.
What's really important is to follow a strict study schedule.
FYI. If you have no idea how to prepare for Step 3 with a busy residency schedule, then you can check out the Step 3 Academy. Learn everything you need to know for the test and preparation in one place. Crush USMLE Step 3 without the extra stress and time. Click here to know more about the Step 3 Academy.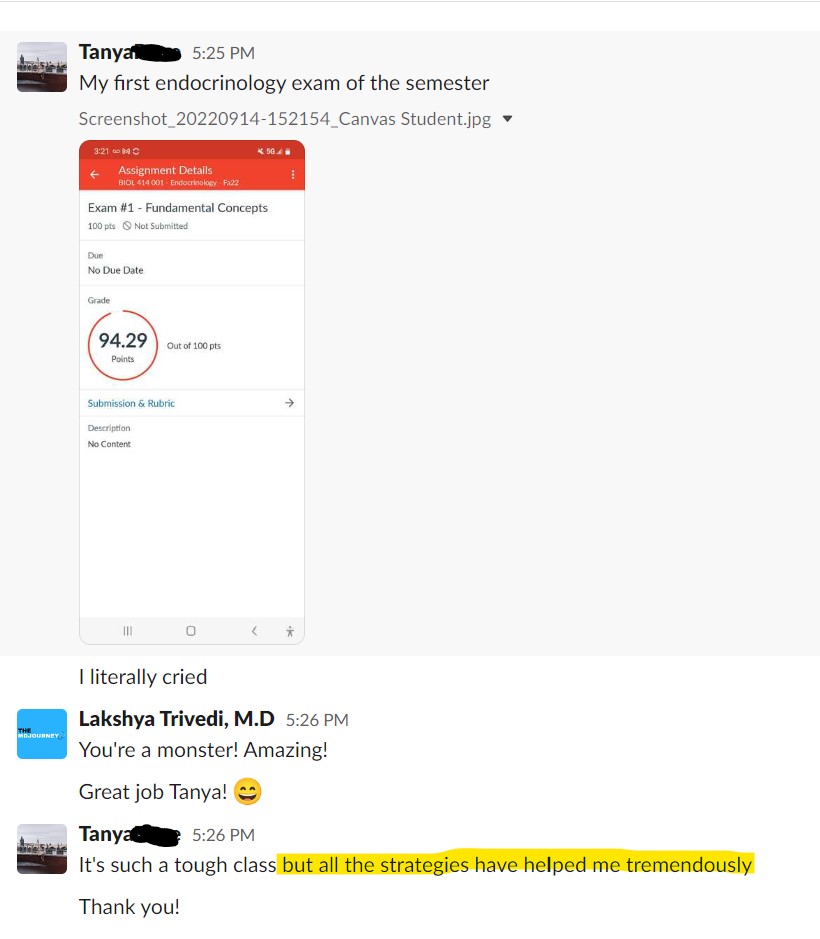 Download The Free Med School Success Handbook For The Best Step-By-Step Tips For Your Medical Journey!
How Hard Is It To Pass USMLE Step 3?
Step 3 is relatively the easiest compared with the first 2 exams. Still, don't become complacent because not everyone passes the exam. Nobody passes with just sheer knowledge. You still have to make some efforts to improve your skills, knowledge, and timing in answering time-pressured clinical questions. Here are some FAQs I will be answering for your guidance:
Is UWORLD Enough For Step 3?

UWorld is not new here. It has been one of your most high-yield and reliable sources in surviving the first 2 USMLE challenges, and you would definitely still need it 'til the end.
Choosing the resources for studying in Step 3 is crucial as you don't have the luxury of time to read and finish other books and Qbanks. Using too many may just lead you to end up failing to finish the entire resource and miss significant points for the exam.
For most, UWorld is enough and the most important resource for Step 3.
The step 3 Qbank includes more than 1000 multiple choice questions and 20 clinical cases that mimic the format of the computer-based cases you'll encounter in the second half of Step 3. You may also opt to work on tutor mode wherein each question highlights the tested topic. You may use a textbook as a supplementary guide to reading more information about the highlighted topic.
One I could recommend is First Aid for USMLE Step 3. It is an excellent choice and I'll let you know more about it next.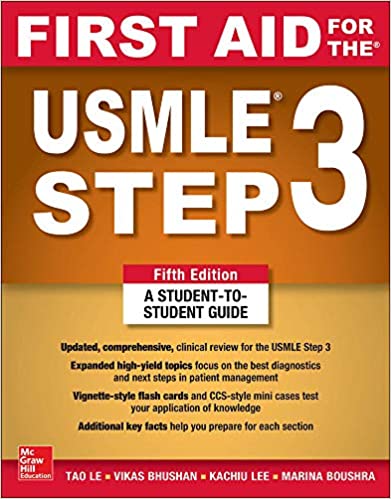 See Reviews On Amazon
A classic USMLE resource that you should never take off your list, First Aid for Step 3 is your one-stop guide to prepare you for crushing the USMLE Step 3. It provides thousands of high-yield facts, mnemonics, and full-color visual aids, plus clinical cases that mimic the second portion of the exam. It's currently on its 5th edition and it includes test-taking strategies based on the 2-day exam, a hundred clinical cases, resident-tested tips, and hacks, colorful and graphically enhanced flashcards, concise and relevant board exam information, and integrated information on pathophysiology, diagnosis, and management.
If you are on a cram, you must check out onlinemeded.org and take a look at their free and high-yield videos about the USMLE Step 3. You won't get bored as the videos are short yet contain concise and high-yield information like how it will be on the day of the exam. You may view the Intern Content for subjects that might not cover the specialty.
If you're interested in OnlineMedEd, use this promo code: MDJourney25 to get 25% discount! It is valid for annual memberships only (Core and PA).
[Free Download] Want to have everything you need to be a top student on your medical journey? Get FREE access to our Med School Success Handbook to get 60+ tips including the best study, time management, mindset tips you need to be a top student. Download it here.
Best Step 3 Review Courses
If you are still wondering how to study for Step 3 efficiently, here are some of the best Step 3 review courses you should try.
Kaplan USMLE Step 3 prep course is unquestionably one of the best. If you're going to take the boards and other exams, Kaplan will surely get you covered. It has 900 practice questions that simulate the actual Step 3. It also includes 60 hours of video lectures which you could watch to refresh your fundamental medical knowledge. They also provide a tracker so you could check on your progress from time to time. However, you just need to give away quite a lot of cash of $999 for an access period of 3 months. But if it's worth it, why not?
A cheaper alternative is the BoardVitals USMLE Step 3 Study Materials. It has 1200 practice questions­—more questions to practice on than Kaplan. For $199, you have a 6-month access period of the materials. However, it doesn't include any video lectures so you need to have another reference book as supplementary in case you need additional info for a particular topic. It also has a tracker of your progress.
With 500 practice questions and 10-hour video lectures, the Doctors In Training USMLE Step 3 review course could also be an excellent choice to prepare for Step 3. With $249, you could have access to the resources for 45 days. That's quite quick, but it will give you the pressure to push through studying for Step 3 because each day counts!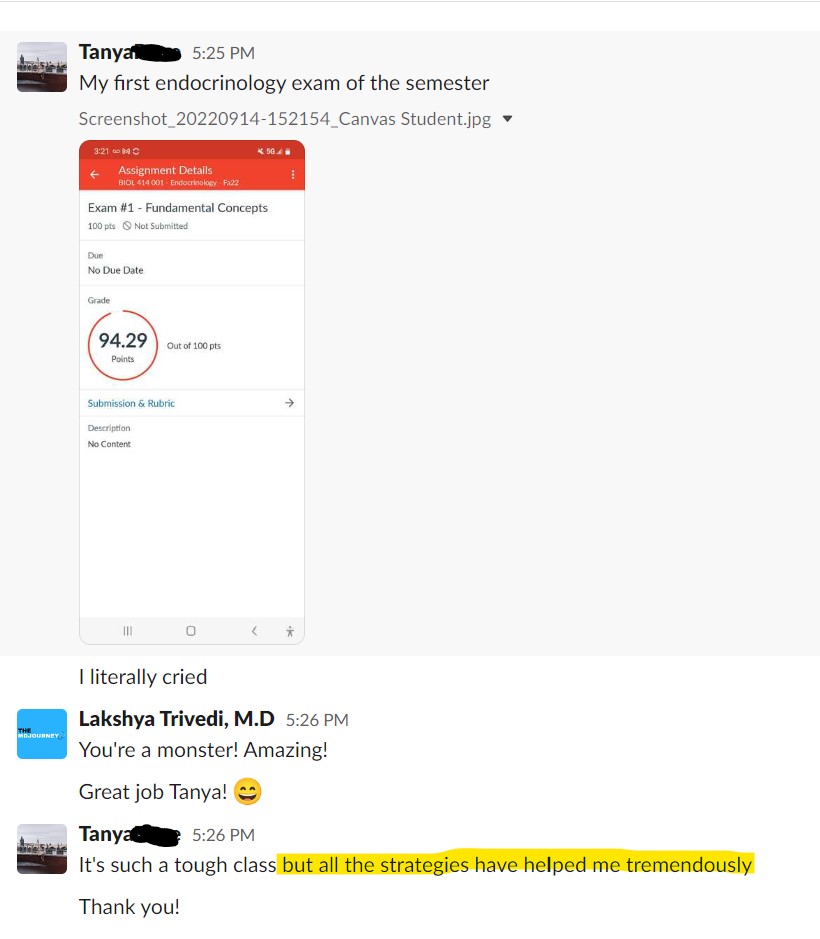 Download The Free Med School Success Handbook For The Best Step-By-Step Tips For Your Medical Journey!
Study Plans For USMLE Step 3
Here are some of the study plans of different students who passed Step 3.
Finished the majority of the questions in UWorld and relied mainly on the downloaded interactive computer-based case simulations (CCS).

4 to 6 weeks of UWorld during breaks and 10-15 CCS cases at night. Only finished 50% of UWorld wherein he only practiced 10 questions at a time.

A Pedia intern did the UWorld package composed of Qbank, Biostats, UWSA, and CCS cases. Although he only finished 70% of the Qbank, half of Biostats, and CCA cases, he passed Step 3. Just stick to UWorld, Biostats, and CCS cases so you could at least be familiar with the software.

A General Surgery intern did 1000 UWorld practice questions. He focused on Pedia and OB-GYN topics.

Another plan was to practice All UWorld Qbank questions in untimed tutor, take note of the main teaching points for each question, redo the questions he got wrong or those that he was still confused about, go through UWORLD questions for the second time and do all CCS cases twice.
When creating your study plan, you have to take note how you'll be able to keep up with your study schedule. If you have found this video insightful, hit that subscribe button for more substantial content to help you out in your MD journey!
FAQs On How To Study For Step 3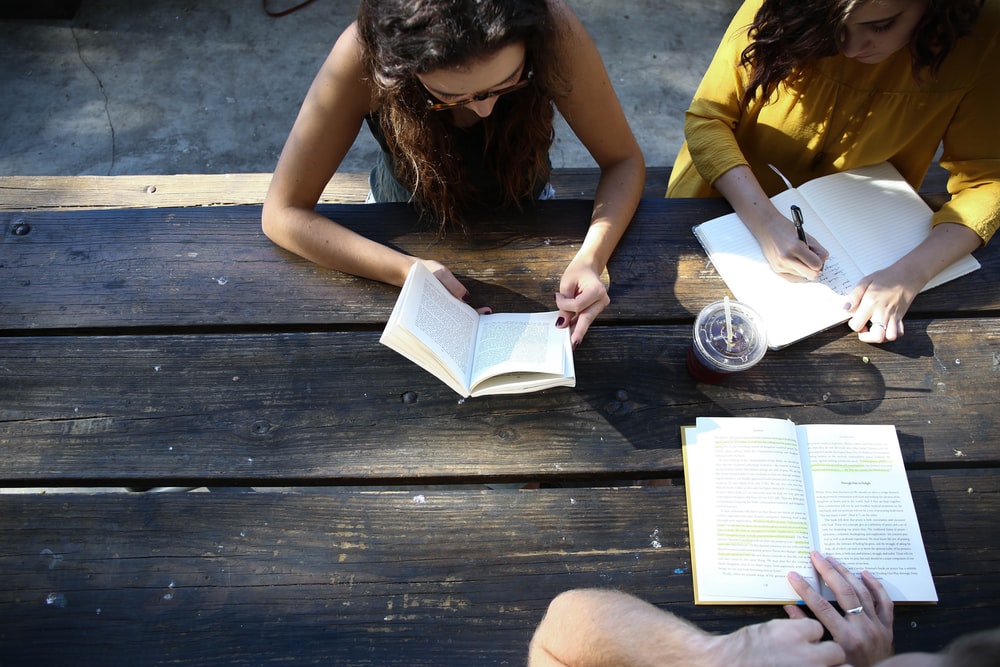 Is Step 3 Required For Residency?
No, it's not. You need to be in residency for at least a year until you could take Step 3. So, Step 3 won't matter in your residency applications. As long as you pass Step 3, you're all good.
However, take note that Step 3 is a mandatory exam so you could finally be a licensed physician. No Step 3, no license. Also, if you are an International Medical Graduate, you will be required to pass USMLE Step 3 to obtain an H1 Visa.
Can I Take USMLE Step 3 Before Residency?
Yes, you can. There are a lot of resources to help you prepare for Step 3. However, waiting to take the USMLE Step 3 until the start of your residency is preferable. Delaying it will give you more time to practice your skills—a great way to learn and apply to crush Step 3. You have until your third year of residency to pass the exam.
What Is A Good Score For Step 3?
According to NBME, the median Step 3 score of US medical graduates is 226. The 25th percentile is 216, while the 75th percentile is around 236. Starting 2020, the minimum passing score for Step 3 was raised to 198. The passing rate among American/Canadian medical schools is 97% and for the non-American schools is 86%.
Is Step 3 Score Important For Fellowship?
Yes, but not the most important component of your fellowship application. Still, a superb Step 3 score will most likely give you an edge to be accepted to your preferred fellowship.
How Many Times Can You Fail Step 3?
You may take Step 3 a maximum of 3 times within 12 months. In case that you still fail on your third attempt, your fourth and subsequent attempts must be done at least 12 months after your 1st attempt and at least 6 months after the third one.
[Free Download] Want to have everything you need to be a top student on your medical journey? Get FREE access to our Med School Success Handbook to get 60+ tips including the best study, time management, mindset tips you need to be a top student. Download it here.
______________________________________________________________________________
You're almost there! All of your hard work will pay off once you get to pass Step 3. I hope all of the information I provided will help you on how to study for Step 3 efficiently.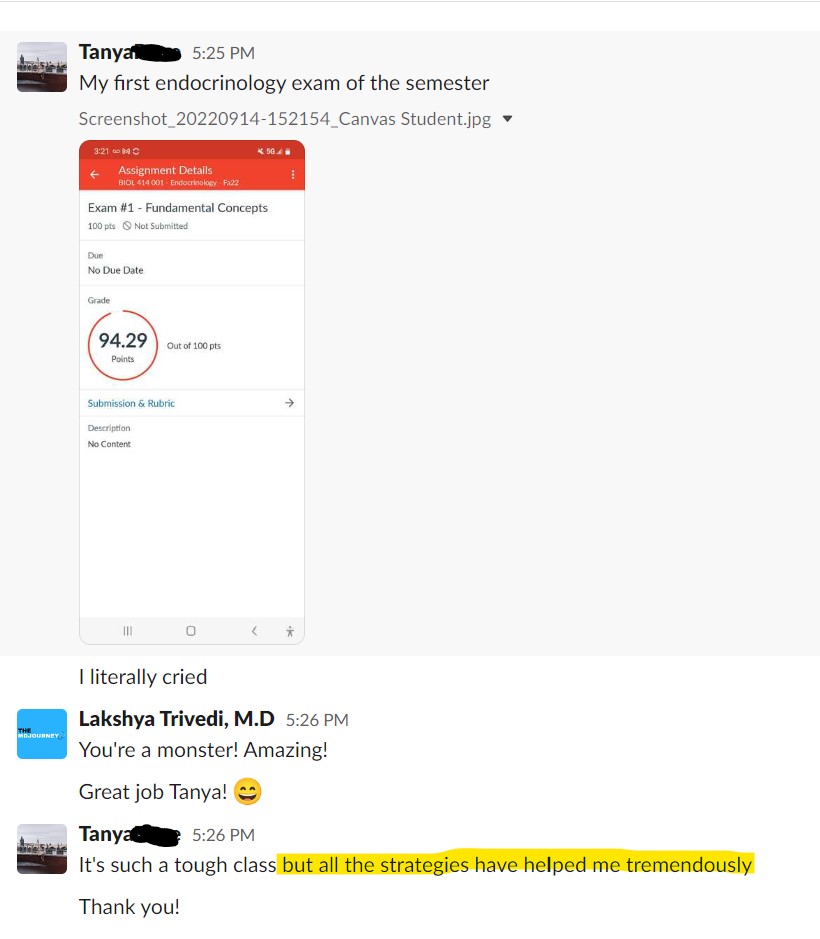 Download The Free Med School Success Handbook For The Best Step-By-Step Tips For Your Medical Journey!
If you have enjoyed this post, how about checking out some of our other blog posts for more great content?
Again, thanks for stopping by!
Until next time my friend…