Do you know how to study Sketchy Micro? It's one of the most helpful tools for medical school students! This online learning resource will save you from wordy and complicated study sessions by using visuals to help you learn medical terms.
I know that memorizing complicated bacteria and reaction names is difficult, especially for microbiology students. Fortunately, Sketchy Micro offers a creative way to help with your lessons. This article will explain why I think Sketchy Micro is an essential tool for medical school!
What Is Sketchy Micro?
Sketchy Micro is part of the more extensive Sketchy Medical learning resource. This course uses videos and animation to help students memorize complicated medical terms.
Sketchy Medical covers three subjects; Pathology (Sketchy Path), Pharmacology (Sketchy Pharm), and Microbiology (Sketchy Micro). The course uses the "memory palace" memorization technique to help students learn microbes' names by heart.
The team makes sketches that remind students about specific concepts. An example is how they represent staphylococcus aureus bacteria as a golden staff since "aureus" means golden in Latin.
This presentation strategy helps students associate names with pictures, which allows them to remember words more effectively.
Get The Exact 8-Steps I Used To Get A 3.9 GPA In Med School For Free Below!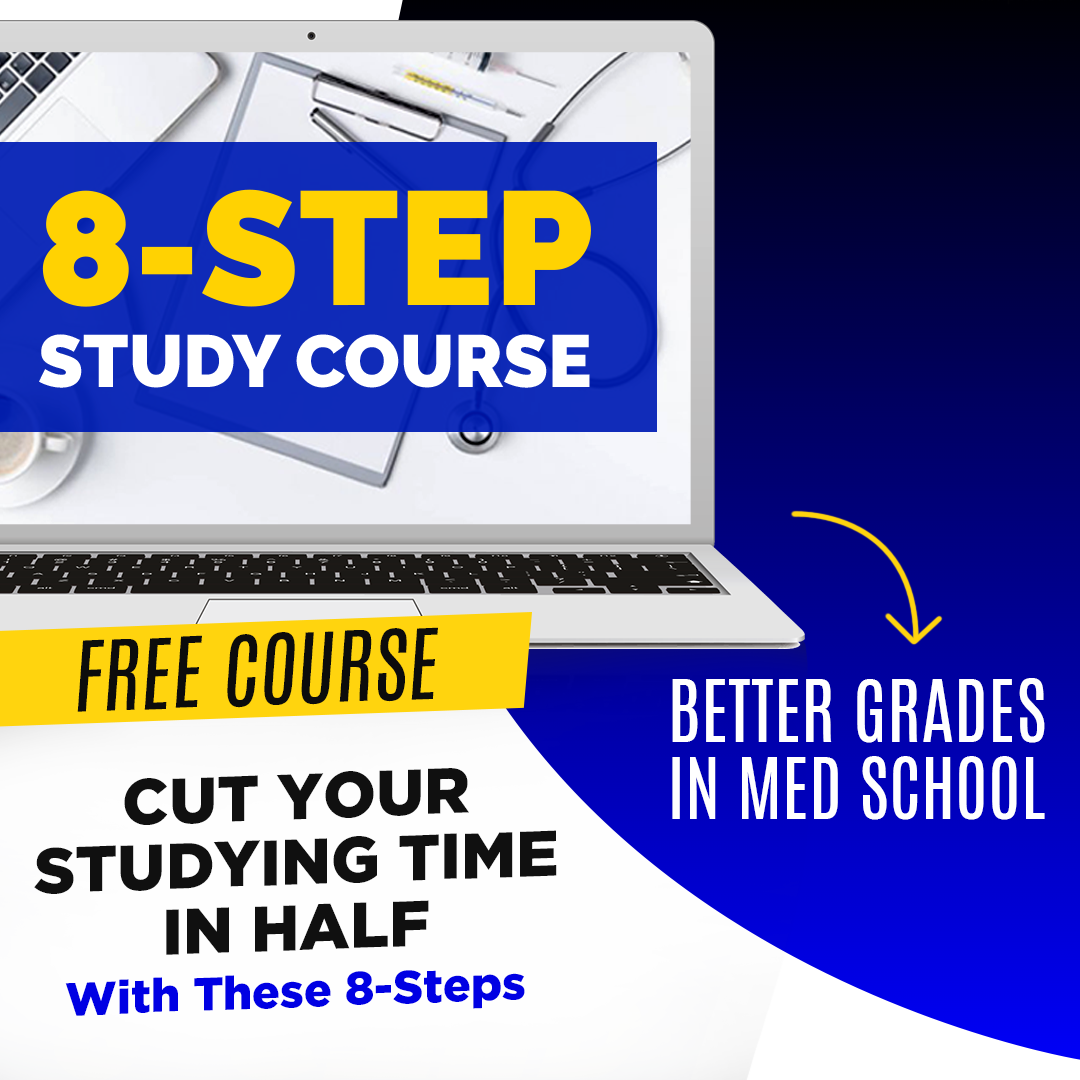 What Is Included In A Sketchy Micro Lesson?
The microbiology course includes several videos that explain essential microbes. The first section covers the various bacteria:
Gram-positive cocci

Gram-positive bacilli

Gram-positive branching filamentous rods

Gram-negative cocci

Gram-negative bacilli – enteric tract

Gram-negative bacilli – respiratory tract

Gram-negative bacilli – zoonotic

Mycobacteria

Spirochetes

Gram-indeterminate bacteria
The following section contains topics about parasites:
Protozoa of the intestinal tract

Protozoa of the CNS

Protozoa of the blood

Protozoa of other tissue

Helminths – Nematodes

Helminths – Trematodes and Cestodes
Next, students can study various viruses:
RNA Viruses – Positive sense

RNA Viruses – Negative sense

DNA Viruses
Finally, medical students can learn about different fungi:
Systemic Mycoses

Cutaneous Mycoses

Opportunistic Fungal Infections
Sketchy Micro uses creative presentations with catchy titles like "The Golden Staff of Moses" for the lesson on staphylococcus aureus. We associate the terms with the Sketchy presentations even years after studying for medical school.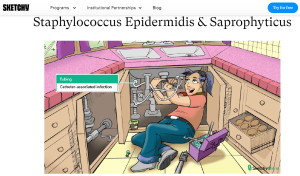 How Long Does It Take To Learn Sketchy Micro?
Each video lasts at least 11 minutes; the duration for you to finish depends on how long you need to memorize the information. Replay the videos as often as necessary until you completely understand the words.
The course can last four days if you choose an intensive approach, but if you prefer watching a few per day, the resource will last you a few weeks.
We can start using Sketchy Micro in our first year of medical school to create a foundation for our chosen specialty. Plan your study periods efficiently to avoid cramming, and have proper learning tools available to help you.
Bonus: Want better grades with more free time (and less stress)? Get access to our free 3-step study system here to see what other top students do that you may not be doing!
How To Study Sketchy Micro?
First, we must create an account at sketchy.com to start using the resource. You can choose the "free trial" option to check one video and see if you like the content.
Once you've decided, you can register by choosing a plan. The website offers a 6, 12, and 24-month payment plan.
Choose the course you want to learn and start watching the videos. You can use the additional resources sketchy provides:
Review Cards
Each video includes a "review card," a sketch of the whole video with words and symbols. This card will help you review the content you watched.
Workbook
Unfortunately, there's no workbook included with the video lessons plan, but you can purchase this resource separately. The book will help reinforce the information you've learned from the video.
Anki Flashcards
Anki is an online platform where you can make custom flashcards that fit your needs. You can use the Anki flashcards to reinforce the information you learned from the videos. You can also use these cards for studying and reviewing the essential terms.
Sketchy focuses on giving video lessons to memorize Microbiology terms, but reinforcing the video information with physical printouts can help you better understand and remember the names.
Several aspiring medical school students and new doctors use an intensive approach when they study through Sketchy, and we all attest to the website's functionality in learning microbial terms.
Want Better Grades In just 3-Steps?
Get Access To Our Free 3-Step Study System To Get Better Grades With Less Time & Stress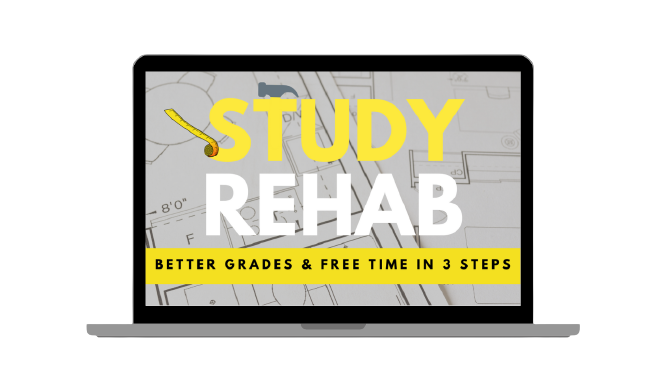 How Much Does Sketchy Micro Cost?
The Sketchy team aims to provide affordable resources to medical students. The website offers a free trial where students can watch one video and evaluate how they like the lesson.
Once you've decided to register with Sketchy, you can choose from three plans:
Six-month plan

– Students pay $50.00 monthly for six months, totaling a $299.99 initial payment.

Twelve-month plan

– Students pay $33.33 monthly for twelve months until the initial payment totals $399.99. This plan is the most popular choice among medical students.

Twenty-four-month plan

– You can pay $25.00 monthly for twenty-four months, totaling a $599.99 initial payment.
The plan you choose depends on your budget and the time you can dedicate to finishing the course. The Sketchy learning platform is customizable to your free time and your wallet.
Is Sketchy Micro Worth It?
We attest that investing in Sketchy Micro significantly helps with studying for medical school. So yes, this online learning platform is worth it.
Students planning to take the United States Medical Licensing Exam (USMLE) can benefit from using Sketchy Micro. Here are some reasons why it can help you:
Visual Learning
Sketchy Micro uses visual mnemonics, meaning the images are designed to assist with memory. Several students think of Sketchy images when they hear bacteria names like Listeria Monocytogenes or Mycobacterium Leprae.
It Incorporates UWorld
This learning platform is one of the most popular choices when preparing for medical exams. Sketchy Micro incorporates some similar concepts to give their lessons a strong foundation.
Get The Exact 8-Steps I Used To Get A 3.9 GPA In Med School For Free Below!
Better Understanding Of First Aid
First aid knowledge must include the effects certain viruses have on the process. Some learning materials only provide charts that students may have difficulty memorizing.
Fortunately, Sketchy gives information in an engaging way for students to absorb. It groups the lessons per category to allow quicker information access.
Learning Through Sketchy Is Fun
Reading wordy charts and notes can negatively impact your studying experience, often leading to burnout in most scenarios. That's why it's essential to develop engaging ways for the students to study their lesson material.
Sketchy Micro videos are relaxing and in "short" form, reaching 8 to 10 minutes, so it's a calm space for students to study where they won't feel drained.
Seasoned medical students attest to the effectiveness of Sketchy Micro with their reviews and classes. They remember the information by heart years after graduating from medical school.
Sketchy Path and Sketchy Pharm are other practical learning tools for students in these specialties. However, the videos on these topics are longer than the microbiology ones.
Want Better Grades In Med School In Less Time Using Just 3 Steps?

Click Below To Get FREE Access To Our Study Course To Discover The 3-Steps Hundreds Of Med Students Have Used To Increase Their Grades & Efficiency While Studying Less
Tips When Using Sketchy Micro
Sketchy Micro is an excellent study tool for medical students, especially for memorizing essential information. The platform presents the terms with visual guides to help people better remember details.
However, we have varying study approaches, and you can do some reinforcement activities to better stock the information.
Keep Rewatching The Videos
You can only memorize some of the terms after the first try; you will need to watch the presentation several times to remember all the words better.
Take Notes While Watching
Some people benefit from writing and studying school notes. Some students watch the video, jot down important information, and review them to prepare for the exams.
We can combine repetitive watching and note-taking. We suggest double-checking the notes with the video to ensure all the information is accurate.
Use Flashcards
The video provides free flashcards at the end. You can review the terms with these cards and make some notes.
Your study style ultimately depends on your preference; you can choose only to listen and do flashcards or combine all of the approaches. Using various study tactics can help you retain more information.
Choose a studying style that works best for you. Sketchy Micro is the platform that provides interactive information presentation; it's up to you how you want to use it.
Bonus: Want better grades with more free time (and less stress)? Get access to our free 3-step study system here to see what other top students do that you may not be doing!
Studying in medical school can be tedious and tiring. Several students feel burned out after memorizing all the information and medical terms used in healthcare. Fortunately, some online platforms like Sketchy Micro provide clear and engaging lesson plans that can help students memorize complicated terms.
Sketchy Micro uses visual mnemonics to give students visible keys for the terms. They use clue images and engaging stories to create a memory palace where you can store all the information learned.
The platform is also affordable, and it doesn't use up much time. You can plan how many hours you should dedicate to the online resource material. The lessons are helpful and straightforward, and they're an excellent investment for medical school students.
Get The Exact 8-Steps I Used To Get A 3.9 GPA In Med School For Free Below!
Want to decrease your studying by half in just 3 weeks? Introducing Level Up Your Studying, a 3-week program to create your perfect study system and get better grades. It has 60 hours of video lessons, personalized activities, and other bonuses. Level Up Your Studying today!
I understand the importance of having an effective reviewer tool, so I want to share all about this online learning platform with you! If you're interested, go and check out some of the other medical blog posts here:
Until the next one my friend…