For all pharm students who find studying and retaining information hard, here's a more engaging and hassle-free way! Learn how to study Sketchy Pharm and go through med school more easily.
The Sketchy Pharm course is a collection of all the fundamental classes you need to be familiar with for Step 1, starting with Pharmacology Foundations. Then from antimicrobials to antineoplastics, Sketchy Pharm will take you on a wild adventure.
What Is Sketchy Pharm?
Sketchy is a visual-learning platform that offers well-crafted videos that artistically express knowledge. Since visual learning is a proven method to learn and retain information better, most med students choose their programs to assist with their studies.
Both students and professionals can use this platform to complement their readings, which boosts your memory of a particular topic. To further assure you, here are a few benefits of visual learning:
It increases

information retention

.

It's ideal for people with short attention spans because one can change the teaching strategies to suit the learners' interests and comprehension better.

You can

learn challenging subjects

more straightforwardly.
It is a more

fun and engaging

way to learn.
The Sketchy Pharmacy program has extensive courses. See below to know the topics and the corresponding number of lessons each system has:
Pharmacology (108)

Pharmacokinetics (11)

Biostatistics & Epidemiology (21)

Compounding & Calculations (27)

Micro (86)

Path (54)

Biochem (99)

Obstetrics & Gynecology (9)

Diagnosis & Management (23)

Disease Prevention (2)

Physiology (61)

Pharmacy Law & Ethics (6)

Anatomy (44)
Here are the advantages of using Sketchy Pharm:
The pharmacy program offers an advantage to keep up with your pharmacy school and ace your examinations. It's a perfect way to

supplement what you learned at school

and what you read through books. If you can find a way to squeeze it into your schedule, it is also an excellent way to study ahead of your school lessons.
Sketchy Pharm is continuously improving and updating, so you can expect more courses and lessons.

Professionals also approve them

, so you can be at ease and focus on your studies without worrying about inaccuracies.
Get immersed in the plot and art while retaining essential information and concepts. Be ready to expand your learning potential while you're with Sketchy.
With an app, you can study whenever and wherever. You can learn the course at your own pace since it is self-managed.

Enjoy the learning experience and assimilate important ideas 1.3x quicker than conventional study techniques.
Want Better Grades In just 3-Steps?
Get Access To Our Free 3-Step Study System To Get Better Grades With Less Time & Stress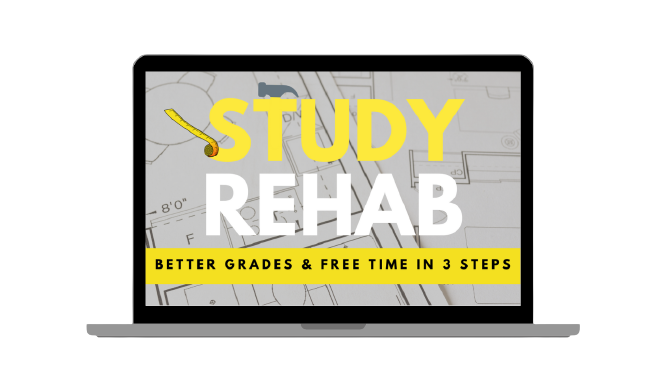 How Long Does It Usually Take to Get Through Sketchy Pharm?
As the Sketchy courses are more self-managed, the pace of learning depends on you. And because Sketchy classes and lessons are continuously updated, the learning doesn't stop.
You can watch multiple videos in a day, or you can also take your time to digest what you watch slowly. However, it is recommended to go through the courses at a moderate pace so you can prevent being overwhelmed and have more time to process what you're watching and what you've watched.
It's also worth noting that Sketchy offers not just courses and lessons; they also have:
Review Cards

– This helps retain critical details. There are 585+ review cards.

Quiz Questions

– These are used to test your understanding of the topic and are a great help to understand where you should focus more so you can be more exam-ready. There are already 3,900+ quiz questions.

Unforgettable Symbols

– This course plan covers the subjects you should know and understand.
You would spend your time on more than just the courses and lessons alone since you'll have to go through the three features mentioned above to use Sketchy and learn thoroughly.
Bonus: Want better grades with more free time (and less stress)? Get access to our free 3-step study system here to see what other top students do that you may not be doing!
How Much Does Sketchy Pharm Cost?
If you're hesitant because you'd have to pay for their services, you can rest easy because they offer a free trial. This way, you can weigh if it is for you and if it did help you. The free trial doesn't require a card, but you'll need to sign up via email or Facebook.
Once you're sure that Sketchy Pharm is something you need for your studies, you can join the Sketchy movement through the following plans:
Crash Course

– This is a 6-months subscription where the initial payment is $199.96 while the monthly payment is $33.33.

Most Popular

– This is a 12-months subscription where the initial payment is $249.96 while the monthly payment is $20.83.

Best Value

– This is a 24-months subscription where the initial payment is $349.96 while the monthly payment is $14.58.
If you need to know which plan you should take, consider how long you will use Sketchy Pharm and how much your budget is. From that, pick one that's suitable for your situation.
Is Sketchy Pharm Worth It?
Sketchy alone is worth it for all medical students. Since four med students founded the company, it's to be expected that they know what they're doing. Utilizing the Method of Loci, Sketchy helps med students memorize and remember better by combining catchy mnemonics and visual-spatial memory strategies.
Another great thing about Sketchy, and the reason it's so adored by medical students everywhere, are the brief, memorable illustrations that highlight high-yield information and help you remember it under pressure (like during exams). Sketchy is the ideal study partner for your first year of medical school and will give you the resources you need to revise and prepare for Step 1.
They cover all you need to know through courses, lessons, quizzes, and so on. The topics are far more engaging to study with how they use vivid representations that are easy to remember; you'll be shocked at how fast you'll understand and how long you'll retain a piece of information.
You'll also encounter fun characters like the Tin Can Botulinum Bot along the way in Sketchy courses. You'll also be traveling in a new world; it's an adventure you won't expect to be related to in an intricate topic!
When you're done with Step 1, there is no need to worry and go to other learning tools since Sketchy will provide everything you need for Step 2!
How To Study The Sketchy Way
Studying the sketchy way can be described in four modes:
The Method Of Loci
The "Method of Loci" was a method of memorizing that the ancient Greeks developed. This strategy uses the power of spatial learning by connecting specific objects placed in an imagined physical space to memories.
Probe The Sketchy Universe
Sketchy takes it a step further by fabricating these imagined scenes for you. Each stage includes intricate medical principles, with crucial details tied to each object and character. All settings are connected, and all symbols reoccur to enhance recalling skills.
Develop Your Memory Skills
Inspired by modern-day memory athletes that can perform amazing feats, including remembering arbitrary decks of cards in record speed, Sketchy helps by teaching you these skills to utilize while absorbing lots of information.
Engage Your Brain
The brain is designed to learn better using visual and spatial learning resources. Studies have shown that the Loci technique activates the brain more than memorizing information based on repetition.
Get The Exact 8-Steps I Used To Get A 3.9 GPA In Med School For Free Below!
Sketchy's Social Media and Blogs
You may visit Sketchy's Instagram and Facebook sites to become updated with what they offer. While on their YouTube channel, you can see their OG Sketchy videos, free sketchy MCAT lessons, guided sessions, and free Sketchy medical lessons.
You can also learn more about Sketchy and its programs through their blogs.
Other Programs Offered By Sketchy
When you go to Sketchy's homepage, you'll be able to choose your desired program upfront. You should go to their menu for more detailed descriptions and inclusions and find the program you want.
Here's a short brief overview of each program that Sketchy offers other than the Pharmacy:
Medical
If you visit Sketchy's Medical program, you'll notice Preclinical/Step 1 and Clinical/Step 2. Step 1 boasts of being the #1 resource for med school, while Step 2 is the perfect guide for your rotations.
With Sketchy Medical, the following would be your advantages:
More binge-worthy lessons and courses are perfect as material for lesser studying time.

It helps you study, memorize, and prepare to score well on your exams.

You can increase your retention rate with features like 1000+ review cards and 4700+ quizzes.
MCAT
Are you preparing for your MCAT? Then Sketchy could help you learn efficiently and boost scores, all while enjoying studying.
Courses (with the number of lessons available) that this program covers are:
Biochemistry [62]

Cell Biology [34]

System Biology [67]

General Chemistry [33]

Organic Chemistry [17]

Physics [29]

Psychology & Sociology [42]

Science Strategy [20]

CARS [new]
Want Better Grades In Med School In Less Time Using Just 3 Steps?

Click Below To Get FREE Access To Our Study Course To Discover The 3-Steps Hundreds Of Med Students Have Used To Increase Their Grades & Efficiency While Studying Less
PA
This program offers 950+ lessons, 950+ review cards, 4000+ quiz questions, and 14,000+ special symbols. While the courses (with the number of lessons available) that it provides are:
Micro [107]

Pharm [128]

Internal Medicine [164]

Surgery [43]

Nutrition [7]

Ob/Gyn [46]

Peds [59]

Biochem [84]

Physio [78]

Anatomy [49]

Path [145]

Biostatistics & Epidemiology [22]

Neurology [13]

Toxicology [13]
Nursing
This is relatively new, and courses are continuously being updated. Still, as of now, it already has 68+ Sketchy lessons, 68+ review cards, and 200+ quiz questions, and consists of the following units (with the number of lessons available):
Cardio & Renal [15]

Blood & Inflamm [9]

Smooth Muscle [3]

GI & Endo [8]

Neuro/ Psych [14]

Autonomic Drugs [4]

Anti-Microbials [15]
Also, note that each program's prices vary, so it's better to check out Sketchy's website.
Bonus: Want better grades with more free time (and less stress)? Get access to our free 3-step study system here to see what other top students do that you may not be doing!
Sketchy Pharm is a tremendous educational resource if you're a pharmacy student. Not only can you binge on their lessons whenever and wherever you want — you will also enjoy non-conventional studying at its finest.
The program is perfect as complementary material for your medical school studies. It can help you understand a lesson you've gone through or help you prepare for an upcoming exam. If you're curious about how to study Sketchy Pharm, you can always go back to this helpful guide to learn more.
Get The Exact 8-Steps I Used To Get A 3.9 GPA In Med School For Free Below!
Want to decrease your studying by half in just 3 weeks? Introducing Level Up Your Studying, a 3-week program to create your perfect study system and get better grades. It has 60 hours of video lessons, personalized activities, and other bonuses. Level Up Your Studying today!
We hope you have learned a lot from this article! If you need more med school content or have time to spare to know more, try looking through the following:
Until the next one, my friend…