You've likely heard of Anki in medical school. Regardless if you use flashcards or not, Anki in medical school is everywhere. There are so many ways to use it.
In this post, I will show you my favorite ways to use Anki in medical school!
But first, if you want my step-by-step way of using Anki to study less in med school, get the free guide here!
You might also want to check out my full step-by-step walkthrough video on How To Use Anki Like A Pro. If this video is helpful, make sure to subscribe for weekly content!
What is Anki and How Do I Use It For Med School?
So what is Anki?
If you're a med student and have gone this far without hearing about it, I'm not sure if I should be impressed or worried.
If you're a pre-med, then you get a pass for not knowing.
Anki is the king of flashcard tools. You think of Quizlet when you first think of flashcards, but Anki blows Quizlet out of the water!
Why?
Because you have spaced repetition built into the software (which is free by the way!).
Instead of studying all the flashcards for the same amount of time, why not dedicate more time to the cards we struggle with more?
That's exactly what med school Anki does. It uses the concept of spaced repetition.
Anki is highly customizable and allows you to control what information you see in a minute, a day, a week or a month.
Anki for med school is by far my favorite tool.
I can combine numerous lectures and thousands of facts, and still not be stressed because Anki helps me with my weak points.
Here's a link to download Anki for free.
Anki VS Quizlet For Med School
The closest competition of Anki is Quizlet, or to be more exact, Quizlet Plus. The Anki vs Quizlet table below shows the main differences between the two flashcard-based programs.
| | | |
| --- | --- | --- |
| | Anki | Quizlet |
| Spaced Repetition | Yes | Yes |
| Gamification | 2/10 | 8/10 |
| User-Friendliness | 6/10 | 9/10 |
| Ease of Deck Creation | 5/10 | 7/10 |
| Compatibility | Web, Android and iOS compatible | Web, Android and iOS compatible |
| Pricing | FREE Web and Android versions; $25 lifetime access for iOS | FREE version (no spaced repetition); $19.99/year for Quizlet Plus |
The main reason why med students love both computer programs is their spaced repetition feature which is so great in remembering vast amounts of information.
However, this feature is only available to Quizlet when you purchase their Quizlet Plus version which is one huge reason why med students choose anki for med school over Quizlet.
For those wanting a simpler and easier to use app, Quizlet may be better for you because it's more user-friendly.
Anki is pretty intuitive in itself, but it takes some getting used to in terms of learning how to customize flashcards, and understanding and creating decks.
Creating decks in Anki is more labor intensive as you have to manually add all information yourself one at a time. But this also means you can do so much more in Anki in terms of customizing your cards and decks.
Plus, Anki has add-ons that allow you to just import your decks from Quizlet to Anki (or any compatible program for that matter).
One of the biggest drawbacks of Quizlet is that there's no good way to easily format cards (numbering, listing, bolding texts etc.). It's biggest advantages are probably the gamification and better study mode features.
Ultimately, it all comes down to your preferences. But I personally like and recommend Anki over Quizlet because of its cost-efficiency and customizability.
I can format my cards the way I want it, create as many or as few, and decide how many to study per session based off intervals (10 minutes, 3 days, 7 days, 1 month etc.).
Best of all, Anki is FREE with spaced repetition feature included!
Study 3.5 Hours a Day With Anki In Medical School
What I'm going to show you is my favorite and complete method of using Anki for medical school.
If you prefer a video format, check out my youtube video below!
I have created a system from start to finish on how to study for med school. Not only does it help me retain the information, but I spend so little time doing it.
Here's a quick breakdown.
(Note: For more information check out the video above or my post on Studying in Medical School No More Than 5 Hours A Day)
Step 1: Gather your preferred digital sources. I enjoy using the PowerPoint slides.
Step 2: Go through the slides and make one flashcard for each big idea.
Step 3: Add 2-3 slides that talk about that idea.
For example. if your lecture is about hypertension, then you may create a flashcard with the question, "What are the complications of hypertension?". The slides from the lecture may have 2-3 slides which answer this.
Step 4: Using a screenshot tool, copy them over to your answer section.
No time wasted on retyping material or not adding enough information because everything you need is in your Anki deck.
If you want a more detailed step-by-step explanation of this method, get my free guide where I'll walk you through my Anki medical school use method. Get it here!
Reviewing for Test & Quizzes Using Anki in Med School: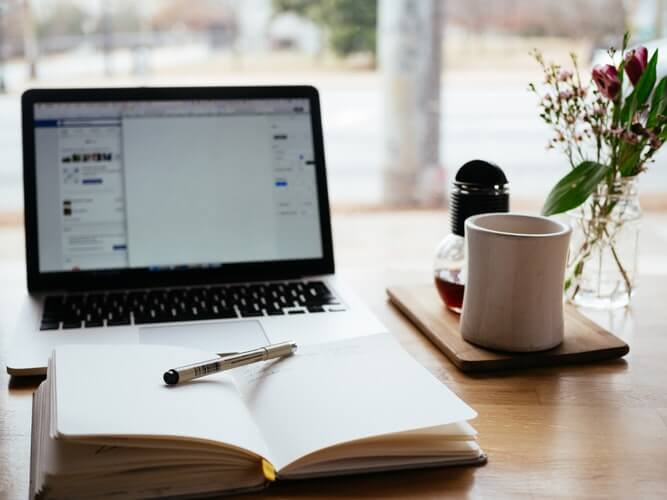 Now you have your flashcards (ideally 15-20 per lecture), you're ready to review.
During the review focus on big topics and narrow in as you learn more.
Going back to our example about hypertension, you may first learn what organs hypertension effects.
Once you grasp that, then move onto how each organ is affected. Use this knowledge to get even deeper and understand the exact diseases (i.e. arteriosclerosis).
Keep building on your information. But be okay with not knowing everything on the flashcard the first time you see it.
As you may notice from my video, I try to grasp as much info in a 5-10 second spurt. I'll use the 'again' function on Anki to show me the material again in a minute.
Once a minute passes, Anki will reshow me the flashcard, and I can attempt to test myself. Then I can focus on learning more info from each flashcard.
Thus in one session, you may see a flashcard 5-10 times! That's spaced repetition in one sitting!
If you're interested in the detailed approach on how to study less than 5 hours, check out this free guide where I'll break down (with pictures) how I study in med school.
How Many Anki Cards A Day in Medical School?
Some of the most common mistakes med students make when using or making Anki cards are creating so many of them (100+ cards) and simply memorizing facts without really understanding the underlying concepts. (I highly discourage you to do both!)
So, how many anki cards a day in medical school do I recommend you make? I'd say around 30-40 cards to start.
As you get better in the process (and truly understand each information), you can go ahead and increase that number.
Doing a lot of Anki cards you're not comfortable in reviewing can only do you more harm than good.
So, stick to a healthy number of cards to truly reap the benefit of using Anki for medical school.
Remember, as you make and review new cards, don't skip reviewing your old cards everyday for better comprehension and retention. This is how to use anki effectively.
Use Anki In Medical School For the Tough Classes
So how do you study for strange classes such as Anatomy using Anki? What about pharmacology using Anki?
Some great add ons from Anki include the image occlusion feature.
Image occlusion is a tool which allows you to cover up labels on an image or different parts of a list. Then you will get one flashcard asking you to answer each label at a time.
This works great for courses such as Anatomy. You can find an image from Netters or your class syllabus and the image occlusion element in. Then learn each muscle, nerve, artery, etc. one by one!
Here's a guide on how to add Image Occlusion to Anki for free!
Study for Step 1 using Anki In Medical School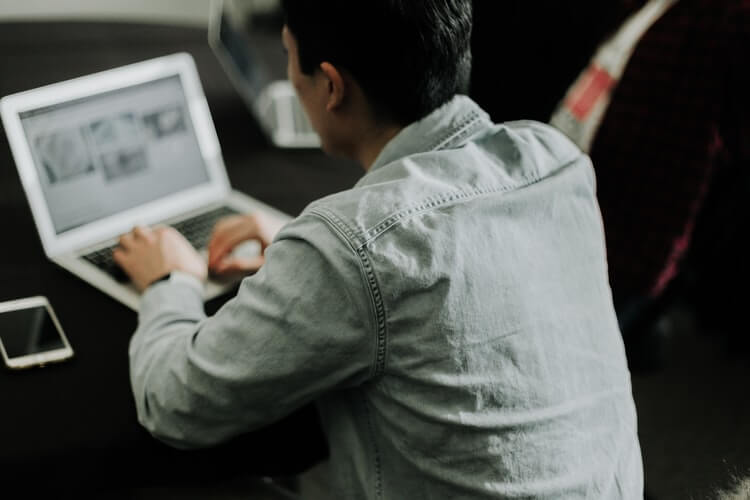 Using Anki For Step 1 Before Dedicated Studying:
The utility for Anki goes beyond just studying for classes.
There are two effective ways on how to use Anki to study for Step 1.
If you're a preclinical student and have more than a few months before your test, begin the Broencephalon Anki deck.
Broencephalon is a collection of 16,000 Anki flashcards which gather material from first aid and Pathoma.
If you hate reading the text, then you can still learn the material by using Anki.
The questions are usually one-liners. So it's very easy to finish 30-50 in a short session.
Studying for Step 1 During Dedicated Studying:
So you have a few weeks to study for step 1. How would you use Anki?
I find it to be a great tool to keep track of your missed questions.
It's key when you're doing UWORLD to learn from your mistakes. Most students will write their missed questions down; others will use a word doc, etc.
But thes above methods fail to test you on your weaker areas.
So how can you overcome this?
When you are reviewing a section of UWORLD, type in your missed questions and make them into flashcards.
If you missed a question (like I did recently) on arsenic poisoning. The question section can say "list out the presentation of arsenic poisoning". The answer section can list out all the features.
Then every morning before you begin your actual studying, spend 20 minutes doing as many flashcards as you can.
This is a great method to keep up with your material from first aid and UWORLD. You're not counting on coming back to it later – Anki forces you to face your weaker points.
This surely helped me score well on my test.
Study for Clinical Rotations using Anki in Medical School
You finished preclinicals and Step 1, can Anki still be used for clinical rotations?
Absolutely!
If you don't like making flashcards, Brosencephalon has a free Step 2 clinical deck.
These are great tools to use especially early in a clinical rotation. You can finish the 100-200 cards per rotation within the first week or two.
So even if you haven't finished your dedicated text, you've seen a good chunk of the high-yield material.
You can also use a technique similar to the Step 1 section above. When you do your UWORLD questions, make flashcards for questions you miss and review them every morning.
If you want to get even more serious, add in questions from your residents, attendings, lectures which you got wrong. This is a great way to maintain the knowledge you learn.
If you want to learn my step-by-step method to learn for clinical rotations, click here!
Study for Step 2 Using Anki in Medical School
This is currently where I'm at right now, and Anki has been a big part.
Similar to my Step 1 technique, use Anki to keep track of questions you miss in UWORLD.
Then review them before beginning the UWORLD questions for the next day.
Also, I can review the Step 2 Brosencephalon cards during this time as well.
Best Anki Add-ons You Should Know About
You can make your experience with Anki easier and a lot more efficient when studying in medical school by using these Add-ons! They are a great way to customize Anki to your needs.
Sometimes you can't find all the features you need with the officially shipped versions of Anki. Add-ons are created by independent developers and work seamlessly with the native app.
Watch this full walkthrough video to know what are the best Anki add-ons you should know about.
Make sure to subscribe for weekly content if you enjoy this one!
FAQs
Don't have enough time to read through the post? Here's what you essentially need to know about using Anki as med students!
1. How to use Anki in medical school?
Think of Anki as online flashcards that uses spaced repetition. You can use it in med school to help you remember and master your weak points by customizing what you want to study in what intervals (hours, days, weeks or months). .
2. How to use Anki effectively?
You can use Anki effectively by customizing each card and feature to your preferred study pattern.
Since it's fully customizable, you can add in any topic or card as much or as little as you want. (Pro tip: Focus more on the areas you struggle with.)
Check out these top tips on studying with Anki.
3. How many Anki cards a day in medical school?
You can start with 30-40 cards per day and increase this as you get comfortable and more familiar with the program. The most important thing is to make sure you understand each concept on a deeper level than before and not just focus on the number.
4. How to use Anki for Step 1 BEFORE dedicated studying?
Months before the Step 1 test, you can already start studying the Broencephalon Anki deck which has 16, 000 flashcards from first aid and Pathoma. Finish 30-50 cards in one go.
5. How to use Anki for Step 1 DURING dedicated studying?
Weeks before Step 1, you can create flashcards of the questions you missed from first aid and UWORLD.
This method will help you score well as you're forced to face your weak points instead of simply trusting yourself to come back to it later (You know you can't always do that!).
6. How to use Anki to study for clinical rotations?
The Broencephalon Anki deck has a free Step 2 Clinical deck for med students. Early in your clinical rotation, you can go over 100-200 cards within 2 weeks.
If you want to get more serious, go ahead and create cards for your weak questions from UWORLD as well as questions from your lectures, residents and attendings.
7. How to use Anki to study for Step 2?
Similar to your Step 1 technique, use Anki to keep track of questions you miss in UWORLD. Just make sure to review them before going over new questions or cards.
8. How to use Anki to review tests and quizzes?
Create 15-20 Anki cards per lecture for your review. Start with big concepts and narrow in as you learn more. Don't forget to maximize the spaced repetition feature so you can learn more and better.
9. How to use Anki for tough classes?
Are you thinking Anatomy or Pharmacology? Anki has a feature called Image Occlusion which covers up labels on images or different parts of a list.
Find images from Netters or your class syllabus, then use the image occlusion element to help you study any tough class.
10. How is Anki better than Quizlet?
Two things: One, Anki has spaced repetition included in its free version (this means you're saving); and two, it's fully customizable (which means you can create various contents with as many cards as you want and go back to them at your preferred study intervals.)
---
FYI. You might want to check out my article on how to review Anki cards more efficiently and effectively.
So there you have it! Hope you've enjoyed this post about using Anki in medical school!
Comment below if you have any questions or ideas for future posts!
Check out more like this one below:
Best Anki Settings You Need To Know About [Full Breakdown]
Studying in Medical School No More Than 5 Hours A Day
How to Use Speed Listening In Medical School (Cut Your Studying in Half)
How to Study For Rotations In Medical School (Step-By-Step Method)
How to Study Faster With Batching: Become More Effective
How to 10x Your Clinical Rotations Results: A Simple System
How To Study in Medical School [Ultimate Guide]
How To Study For Step 1 [Get a 250+]
Keys To Studying With Anki [Med School Tips]

If there is something specific you'd like me to address in a future blog post, comment below!
Again, don't forget to check out the free video course on How To Study Step By Step. Just click here!
Lastly, if you want to learn how to study efficiently and to finally succeed in med school with less stress, go check out our best selling bundle that teaches you these and more!
Until next time…