Are you dealing with an ERAS personal statement for the first time? It's not a simple document, and while you're at it, you must make sure that yours stands out among other candidates.
I'm here to tell you what unsuccessful applicants do — not pay attention to miscellaneous details in the process, such as writing their residency personal statement!
Perhaps you're searching for how to write one like a pro. If so, then stay put and read on to achieve a captivating personal statement and have a good shot at getting the interview!
What Is The ERAS Personal Statement?
Getting into the best residency program is vital for every medical professional. Not only will it add substantial value to your career, but it will also help you grow in more ways than you think.
You might be thinking about how exactly you get accepted into one. It would be best if you focused on writing a well-crafted personal statement for residency, among other things.
A personal statement is a one-page essay articulating who you are and why you want to be part of your chosen specialty.
An ERAS personal statement is essential to the whole ERAS application process. It must create an ideal picture of you as a candidate and why program directors should consider your application despite the limited slots available.
Get The Exact 8-Steps I Used To Get A 3.9 GPA In Med School For Free Below!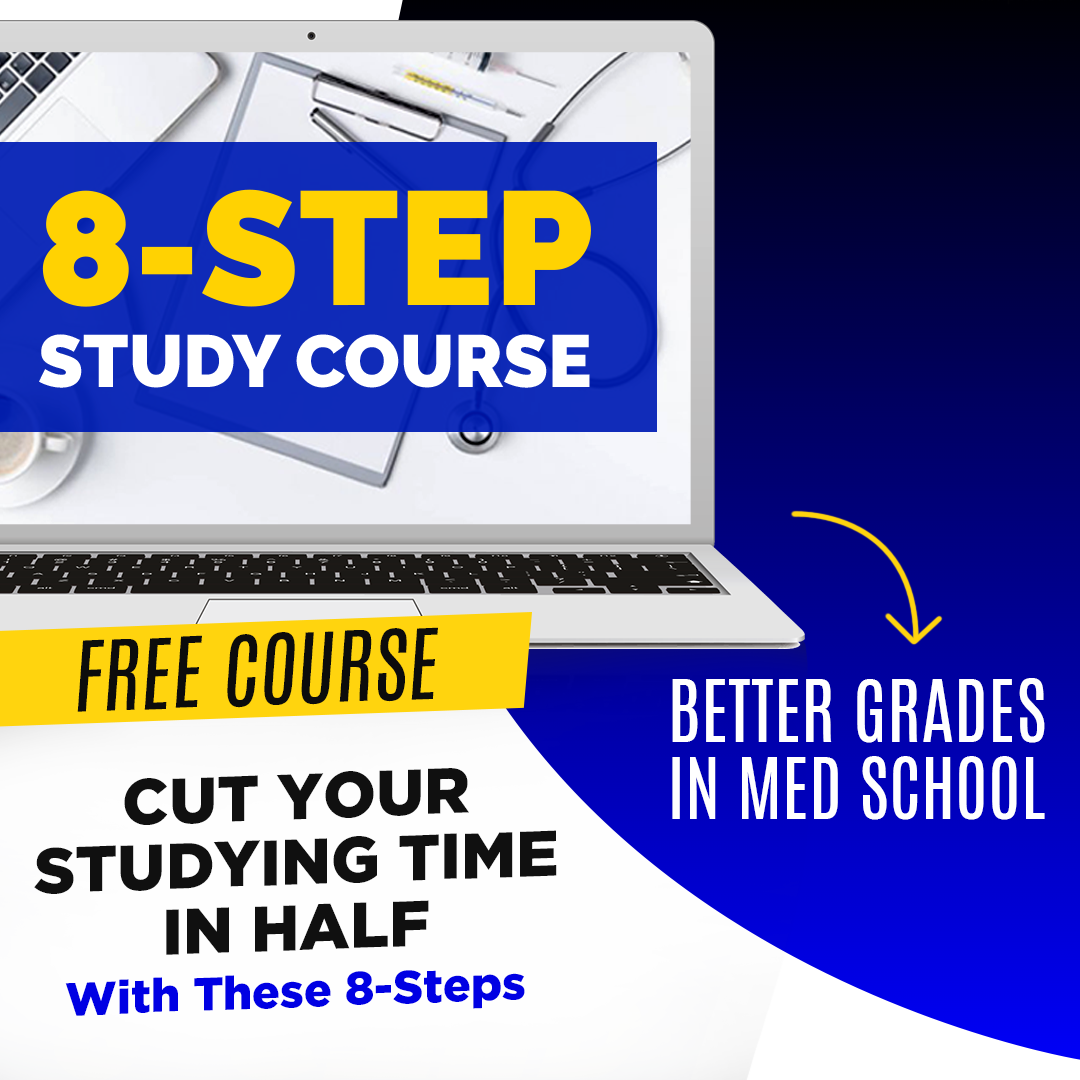 How To Write A Good ERAS Personal Statement
An ERAS personal statement should very much remind you of essay writing — it follows a logical order and requires distinctive sections such as an introduction, body, and conclusion.
Step #1 Start With An Outline
Too many ideas can cloud our heads, and they can sabotage our personal statements. To keep our thoughts organized, writing an outline is the best way to start!
Step #2 Lead With Details
As I've mentioned, a residency personal statement must be concise — under 3,500 characters plus the spaces are enough, but it creates constraints.
For a good introduction, you may want to start with an anecdote to hook your readers. You may describe an experience or a situation related to your specialty.
The point here is to pin a unique story to build momentum. My additional tip for you is to write straightforwardly but be as detailed as possible!
Bonus: Want better grades with more free time (and less stress)? Get access to our free 3-step study system here to see what other top students do that you may not be doing!
Step #3 Connect Your Narrative To The Main Topic
One way to keep a reader invested is by being a compelling storyteller. The body portion of your statement is the perfect place to develop transitions.
This is the section where you must describe what kind of medical specialist you aspire to be. You may also add the interests that made you pursue the specialty.
Your personal statement's body can be of two sections or paragraphs — one for discussing your specialty and the other for your advocacy.
Step #4 Tie Them All Together
Your last paragraph should leave program committees with an understanding of who you are and your reasons for applying.
Keep this short and precise.
Want Better Grades In just 3-Steps?
Get Access To Our Free 3-Step Study System To Get Better Grades With Less Time & Stress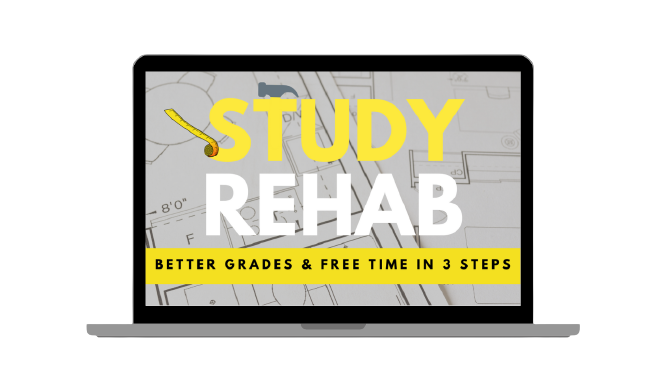 Does The Personal Statement Matter For Residency?
Some people think a personal statement is only for formality, and most directors would not take the time to read them thoroughly.
Yet, according to the 2021 NRMP Program Director Survey, the personal statement ranks second with 83.8 percent in terms of deciding whom the program directors want to interview!
Regardless of what others may think, a personal statement can be your gateway to acquiring an interview if it's appealing enough. Moreover, you may want to keep an eye on your letters of recommendation as it ranks first in the 2021 survey.
However, presenting good letters of recommendation only offers qualitative information. The personal statement allows you to make a case about yourself in qualitative terms directly.
To answer the question of whether a personal statement matters for your residency application, of course, it does! Note that a poorly-written personal statement could hurt your firm application, but a good one could help you advance to the interviews.
What Should I Put In My ERAS Personal Statement?
Remember that a sound ERAS personal statement is not a hundred percent about what you do but better about who you are and how you present your passion, skills, and ambitions.
Your personal statement should contain information not found in your resume — it should offer new details about you. It must highlight what uniquely ties you with your specialty.
Try answering one or two of the queries below and convince the program directors that you are a good fit for them.
What are your long-term or career plans?
What outside interests do you have?
What are your grounds for choosing the specific specialty?
What accomplishments do you want to emphasize?
What contributions can you provide to the residency program?
These elements give program directors information about who you are on a deeper level and what kind of associate you would be if you become part of their team.
You may also add a story to spice up your personal statement.
How Long Should An ERAS Personal Statement Be?
There are no specific word counts or number of paragraphs you need to follow to perfect your ERAS personal statement.
You may write long passages but only for proofreading purposes. Chances are, you still have to chop and delete some unnecessary words or phrases.
You know what they say, "less talk, less mistakes." You don't have to make your personal statement too long just to prove a point.
More likely, if your personal statement is too long, they won't take the time to read it. One page single-spaced personal statement could be enough.
The format of your personal statement can be about four paragraphs. Make sure it's short, precise, and easy to read.
More importantly, the length of your ERAS personal statement should not be your only concern. Plagiarism and grammar must also be on your list of priorities.
Want Better Grades In Med School In Less Time Using Just 3 Steps?

Click Below To Get FREE Access To Our Study Course To Discover The 3-Steps Hundreds Of Med Students Have Used To Increase Their Grades & Efficiency While Studying Less
What Are the Things To Avoid In Writing An ERAS Personal Statement?
After knowing what to put and what to write, it's time to understand what things you should avoid in writing an ERAS personal statement.
Incorrect Grammar, Spelling, And Punctuation
Check your grammar thoroughly! There are plenty of free apps that may help you with this one.
SpellCheckPlus and Grammarly are some tools you might want to familiarize yourself with to be a better writer.
Don't overcomplicate your sentences. Make sure not to give your readers a hard time decoding what you're trying to say.
More importantly, try not to sound like a thesaurus. Be as authentic as you can.
An ERAS Personal Statement Should Not Be Like A Resume
Think of it this way, your CV or resume is the fancy, polished, and summarized version of you in a paper. Your personal statement is your chance to be more personal, honest, and vulnerable.
Give the program directors the chance to connect with you, so don't just list off your accomplishments and focus exclusively on the momentous shiny parts of your life.
Don't Make Someone Else The Hero
Yes, you may talk about a few people who have influenced you, but make sure you're still the story's main character! It's a "personal" statement for a reason, not "someone else's" essay!
When you re-read your personal statement and realize that you have a whole paragraph talking about someone else, scratch them and write a new one.
Bonus: Want better grades with more free time (and less stress)? Get access to our free 3-step study system here to see what other top students do that you may not be doing!
Don't Whine In Your ERAS Personal Statement
You can write about the challenges you've encountered in your life or how much you've grown, but don't spend too much time discussing how tough you've had it. After all, you're vying for respect, not pity.
Additionally, if you're talking about overcoming a specific challenge, make sure to focus on them, not just simply brush over it.
Don't Put Anything Irrelevant
A lack of focus is one of the most common issues in any type of writing. Don't throw in any information that isn't relevant to your story.
Every sentence you write must contribute to the overall point of the personal statement. Unless you're planning to dig deeper into details, it's much better not to include them.
Want Better Grades In Med School In Less Time Using Just 3 Steps?

Click Below To Get FREE Access To Our Study Course To Discover The 3-Steps Hundreds Of Med Students Have Used To Increase Their Grades & Efficiency While Studying Less
Should I Put My Red Flags In The Personal Statement?
This question heavily depends on what red flag you're talking about. As much as we all want to be as honest as we can, sometimes, leaving out some details is the best way to do it.
Putting situations like having a low passing grade on your exams is not something the program committee would want to hear from a medical candidate.
On the other hand, let's say you failed your first exam on the first try. Don't make excuses; take ownership of why and what happened, and explain what you've learned from such circumstances.
Honestly, it's all about how serious the red flag is and how far you can explain yourself as truthful and mature.
Do I Need To Hire A Professional To Write An ERAS Personal Statement For Me?
The truth is, you don't need to hire a professional to write your residency personal statement. As the name suggests, writing one can be done by you personally.
Although you don't need one, hiring a professional writer who knows what they are doing might help you progress. Take note that writing an ERAS personal statement is not as easy as it sounds.
If you don't feel like engaging with a professional, try at least asking for others' opinions regarding your personal statement. This way, you'd receive constructive feedback to further enhance what you've written.
I'm not talking about random friends here. Make sure you're asking the right people — friends who have gone through the ERAS application cycle or faculty with whom you have developed a relationship.
Bonus: Want better grades with more free time (and less stress)? Get access to our free 3-step study system here to see what other top students do that you may not be doing!
When Should I Start Writing My ERAS Personal Statement?
Give yourself plenty of time to write. Start as early as now!
Most of the time, our first writing draft is not the best one. Generally speaking, you should start working on your residency personal statement as early as possible to have more time for a couple of revisions.
Edit your residency personal statement and proofread it carefully. Remember that every word counts, so take time to edit them until you're fully satisfied.
Want Better Grades In Med School In Less Time Using Just 3 Steps?

Click Below To Get FREE Access To Our Study Course To Discover The 3-Steps Hundreds Of Med Students Have Used To Increase Their Grades & Efficiency While Studying Less
Can I Edit My Residency Personal Statement After Uploading It To The ERAS?
Yes, you won't have to worry about last-minute corrections. ERAS allows applicants to edit their personal statements anytime, but only during the application season!
Although we want to expose the best things about ourselves, sometimes, writing less is more. Always remember that program directors have limited time, so don't make your ERAS personal statement hard to read at first glance.
Most importantly, a solid residency personal statement may or may not guarantee an interview, but a poorly-crafted one will indeed comprise your shot at the residency program.
Here is a step-by-step course to teach you exactly how to crush your first year of residency, even if you're unsure of what to expect, overwhelmed by the workload, and even if you are starting to doubt if you're even cut out to be a doctor.
The Intern Year Survival Guide is designed for any upcoming resident who is overwhelmed by the idea of starting residency but wants the blueprint to crush it as a first-year doctor. Get access here!
If this blog has assisted you in some ways, I'm sure you'll learn more from these other content:
Until the next one, my friend…