Is it hard to pass shelf exams? Do you really need to put in thousands of hours of study time to get your desired score?
You have probably heard this repeatedly: the shelf exam is a beast, and you must study like crazy to survive. Well, in this blog post, I will break down for you the facts about shelf exams.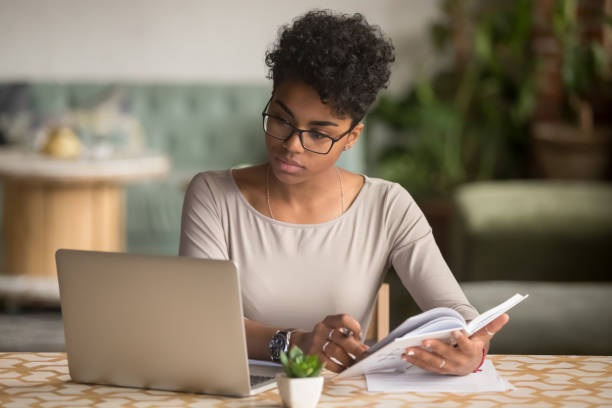 Is It Hard To Pass Shelf Exams?
The answer depends on the student. The truth is, shelf exams are complex, but the good news is that passing is not impossible!
It's no secret that the shelf exams for medical people are challenging. But, yes, it is possible to pass them — you can ace the test if you study hard and long enough and have a good idea of what to expect.
A shelf exam for a specific core rotation consists of about 110 questions. All students need to answer them for only 165 minutes.
You can expect multiple-choice questions, which also follow hypothetical clinical procedures that the USMLE Step 1 and Step 2 employ.
The shelves are intensive since it revolves around a broad range of medical data. The questions you'll encounter are not the typical elimination of the wrong answers — it requires vast critical thinking.
It is even more of a big deal once you realize that not everything comes from what you undergo during med rotations.
To pass your shelves, you must memorize numerous topics you take during your clinical rotations. Then, you need to apply this knowledge to theoretical scenarios.
Is it hard? It could be, especially if you have no idea what you are doing.
Want Better Grades In just 3-Steps?
Get Access To Our Free 3-Step Study System To Get Better Grades With Less Time & Stress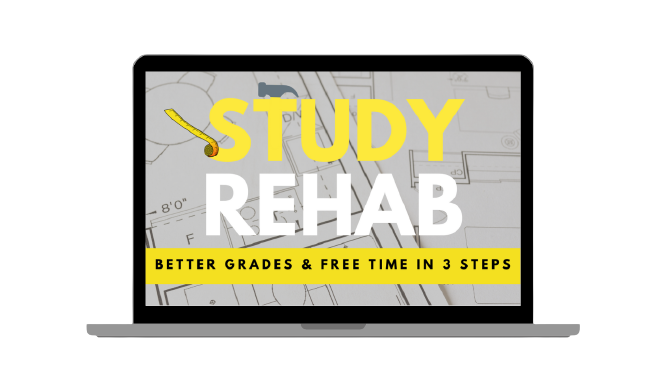 What Is The Most Difficult Shelf Exam?
Medical students usually take shelf exams after clerkship and rotations in various specialties such as Surgery, Internal Medicine, OB/GYN, Psychiatry, Family Medicine, Pediatrics, and Neurology. Among all the shelf exams, many students found the testable materials on the surgery shelf test overwhelming.
The Surgery Shelf Exam has the reputation of being one of the most challenging shelf exams. It is a case-based assessment that tests med students on their knowledge and ability on diagnoses, prognosis, and management of surgical patients.
Let us hop on to the main categories so you can adequately get ready:
The Basic Principles Of Surgery
This part covers all the primary codes in surgery, and the best book to read for this section is Dr. Pestana's Surgery Notes.
Although this book alone cannot help you with the exam as a whole, most medical students have heard the greatness and effectiveness of this textbook and how high-yield it is while you are on a surgery rotation.
If you compare this to the official content outline from NBME, you will be surprised by how this book can hit numerous topics. What's interesting is that Dr. Prestana's Surgery Notes book can help you with up to 25% of the surgery shelf test.
Bonus: Want better grades with more free time (and less stress)? Get access to our free 3-step study system here to see what other top students do that you may not be doing!
The Management Of The Surgical Patient
This next part includes intraoperative care, preoperative and postoperative management, and intensive care management.
To be more specific, you should add more time to study the perioperative surgery risks and common postoperative complications. This includes fluids and electrolytes management and antibiotic and microbiological agents.
Trauma
The critical questions of the trauma section of the shelf exam include ABCDEs — airway, breathing, circulation, disability, and exposure — acute evaluations, imaging, intoxication, and acute resuscitative measures.
Similar to the basic principles of surgery, this next part makes up about 25% of the surgery shelf assessment. This time, it is much better to study using question banks instead of solely relying on Dr. Pestana's notes.
Principles Of Ambulatory Surgery
Unfortunately, reviewing Dr. Pestina's notes without considering other resources is not a good idea. You cannot find some concepts for ambulatory surgery, such as screening for and managing peripheral vascular illnesses, aortic discretions, and abdominal aortic aneurysms.
Here is a quick tip: prioritize and concentrate more on post-op management and diagnosis rather than investing too much of your time in surgical anatomy.
Get The Exact 8-Steps I Used To Get A 3.9 GPA In Med School For Free Below!
What Is The Passing Score On Shelf Exams?
Your medical school sets the passing shelf exam. So, yes, the passing grade varies from one university to the other. Passing your tests is highly dependent on whatever score your med school requires.
However, note that all American students' scores are computed and placed in percentiles by the NBME. Moreover, the grades are on a national average.
Here are the following topics and diseases you need to focus on for every core rotation:
Surgery

: Trauma evaluation, intra-abdominal organ disease, appendicitis, post-op fever, and cholecystitis

Internal Medicine

: COPD, heart failure, acute kidney injury, liver disease, and diabetes

OB/GYN

: Physiologic changes of pregnancy, prenatal management, abnormal uterine bleeding STIs, pre-eclampsia, and vaginitis

Psychiatry

: Schizophrenia, personality disorders, substance abuse, and depression

Pediatrics

: Normal development, dehydration, normal development, asthma, and limp

Neurology

: Localizing the lesion, nerve injuries, multiple sclerosis, and movement disorders
For instance, if your med school does something like a 40% shelf exam score and 60% clinical performance, how well you do on your shelves can significantly impact your final grade.
On the other hand, some schools are strict with 80% clinical performance and 20% shelf exam results. The importance of shelf exams depends on how your chosen med school computes its students' grades.
How Long Does It Take To Review For Shelf Exams?
There is no fixed time on how long you should study for your shelves.
You cannot expect to ace the test if you simply half-ass it. Medical clerkship requires long hours, leaving little time for your shelf exam review.
So how can you possibly prepare for this exam? There are many ways to review, but they all have one thing in common: you must put effort and dedication.
Here are some tips on how to make sure you are doing everything right:
Tip #1 Create A Realistic Study Timetable
Set aside a few days — two or three days — before the scheduled shelf exam for dedicated and intensive studying.
It is not sufficient that you made a schedule. You still need to stick to it and do the best of your ability to avoid last-minute cramming.
Make studying a daily routine. It may sound too overwhelming, but your consistency will add up in the long run.
Tip #2 Take At Least One NBME Practice Assessment For Each Rotation
Try answering this practice set for one to two weeks before taking the shelf exam. This will prepare you for test-taking mode.
The best thing to remember here is that it can help you identify which topic or topics are your weaknesses and provide you with more material review.
Want Better Grades In Med School In Less Time Using Just 3 Steps?

Click Below To Get FREE Access To Our Study Course To Discover The 3-Steps Hundreds Of Med Students Have Used To Increase Their Grades & Efficiency While Studying Less
Tip #3 Choose The Best Materials And Resources To Use
Luckily for you, there are numerous prominent review materials you can choose from. This includes UWorld, Anki, Sketchy Medical, and USMLE-Rx.
If you think your first resource is not working efficiently and not high-yield enough, drop it. Again, you have limited time for review, so it's vital to invest your schedule wisely in a resource or material that perfectly works for you.
Tip #4 Make Some Time To Unwind For A Healthy Amount Of Time
Reviewing while on clerkship can be exhausting, so make sure to breathe every once in a while. You're still a human and can only handle and manage so much simultaneously.
The last thing you would want to experience is getting burned out. Always remember that you'll have a higher chance of passing your shelf exams when you have a functioning body and sound mind.
What Happens If You Did Not Pass A Shelf Exam?
Some people find them extremely challenging because they do not always have enough practice with the type of questions included in these tests.
Although passing your shelf exams is possible, failing is also inevitable. Let us say the worst case happened — how do you suppose it will affect you and your med studies?
The fantastic news is that shelf exam scores are not required to get a US medical license. You can still be a doctor even if you fail your shelf tests.
However, shelf tests make up a portion of your final clerkship grade. Failing the exam could be daunting to you if your clerkship follows the result of your shelf exam.
I know some things are not in your control, but regardless of your score, remember that a failing mark on your record will most likely put you in a questionable situation.
Again, it is not difficult to pass shelf exams — or any exams, to be honest. The key to successfully getting through this test is preparation.
It is true that the shelf exam can be a challenge, but I do not want you to think of it as impossible. If you have prepared yourself well, then the shelf test will not be a problem for you.
I hope you have found this article valuable and insightful to help ace your incoming shelf exams!
Want Better Grades In just 3-Steps?
Get Access To Our Free 3-Step Study System To Get Better Grades With Less Time & Stress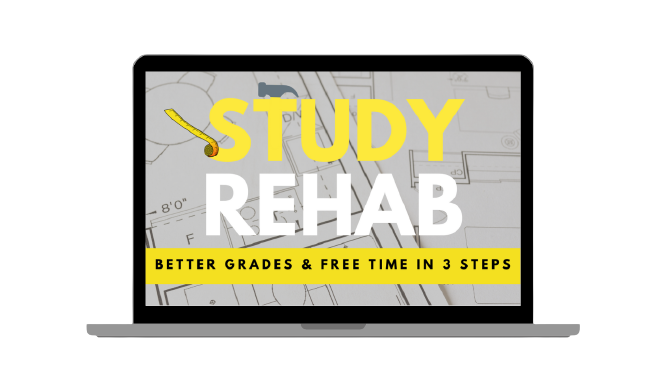 Want to decrease your studying by half in just 3 weeks? Introducing Level Up Your Studying, a 3-week program to create your perfect study system and get better grades. It has 60 hours of video lessons, personalized activities, and other bonuses. Level Up Your Studying today!
If you enjoyed this post, how about checking out some of our other blogs for more great content?
Until the next one my friend…