Is Picmonic good for med school? Let's find out how much Picmonic can be helpful in your medical journey!
Most medical students are looking for tools to help them in their studies. Everyone knows how challenging medicine can be; you can expect thousands of terms to memorize and understand if you want to stand out in your exams.
Fortunately, there are many tools that you can use for this particular purpose. They can make your studying far more manageable and even teach you techniques that can help you retain the concepts during your examinations.
Picmonic is a studying tool that provides in-depth video resources for students. They use obscure images to help them retain even the most difficult topics in medicine and science.
The pictures are used as mnemonics, hence the name Picmonic. For years, mnemonics have been used to help people remember more complicated topics, especially in the medical industry.
Using unforgettable pictures instead of the usual phrases makes it almost impossible to forget even the most minor details you need to remember. This is useful in standardized exams, block exams, and anything else.
This tool covers almost all the topics you will need to learn in medicine. It creates images that will ultimately make studying more effective.
Some may say that you can just read the lessons, textbooks, and PowerPoints repeatedly, and it would work the same. However, it is essential to remember that people have different ways of learning. Some people can retain the information they read a few times over, and some do better at remembering images.
Picmonic can save you more time to focus on other lessons and not dwell on one topic for extended periods.
Pros
Cheap

Saves time

Improves test scores

Increases recall
Cons
Memory hooks but do not necessarily offer deep understanding

Students may create reliance on it
Want Better Grades In just 3-Steps?
Get Access To Our Free 3-Step Study System To Get Better Grades With Less Time & Stress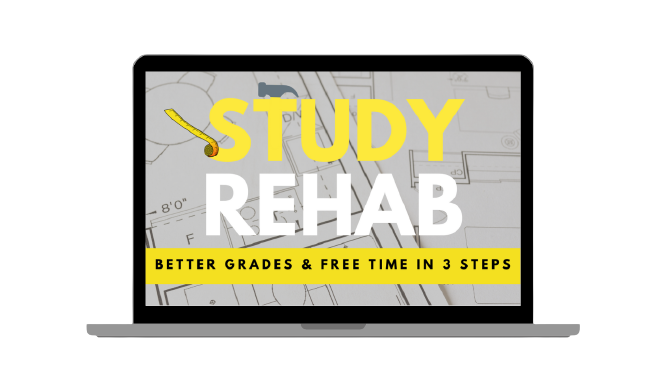 Who Is Picmonic For?
Picmonic can be extremely helpful for the following individuals:
Medical students (MD/DO)

Pharmacy students

NP students

Nursing students

Paramedic students

Pre-med students

MA's

…and more!
Picmonic is especially helpful to students interested in healthcare and other allied health professions. It can also help balance good grades while still having a life outside your studies, as it significantly lessens the time you usually spend rereading your notes.
There's no telling whether or not Picmonic would be helpful in your studies, but it sure is worth trying if you are still looking for tools that can make your studying more effective.
Bonus: Want better grades with more free time (and less stress)? Get access to our free 3-step study system here to see what other top students do that you may not be doing!
How Much Does Picmonic Cost?
One thing you need to know about Picmonic is that they often have sales going on, so the prices for their service may vary. However, these are the general prices if you decide to go with it:
Two years of access: about $200
Four years of access: about $300
Unlike other tools, the amount of money you will pay for Picmonic will last you years of studying. This will surely be beneficial in the course of your medical school, PA, nursing school, and more.
If you are interested in checking out Picmonic, click this discount link and get 20% discount on Picmonic.
Get The Exact 8-Steps I Used To Get A 3.9 GPA In Med School For Free Below!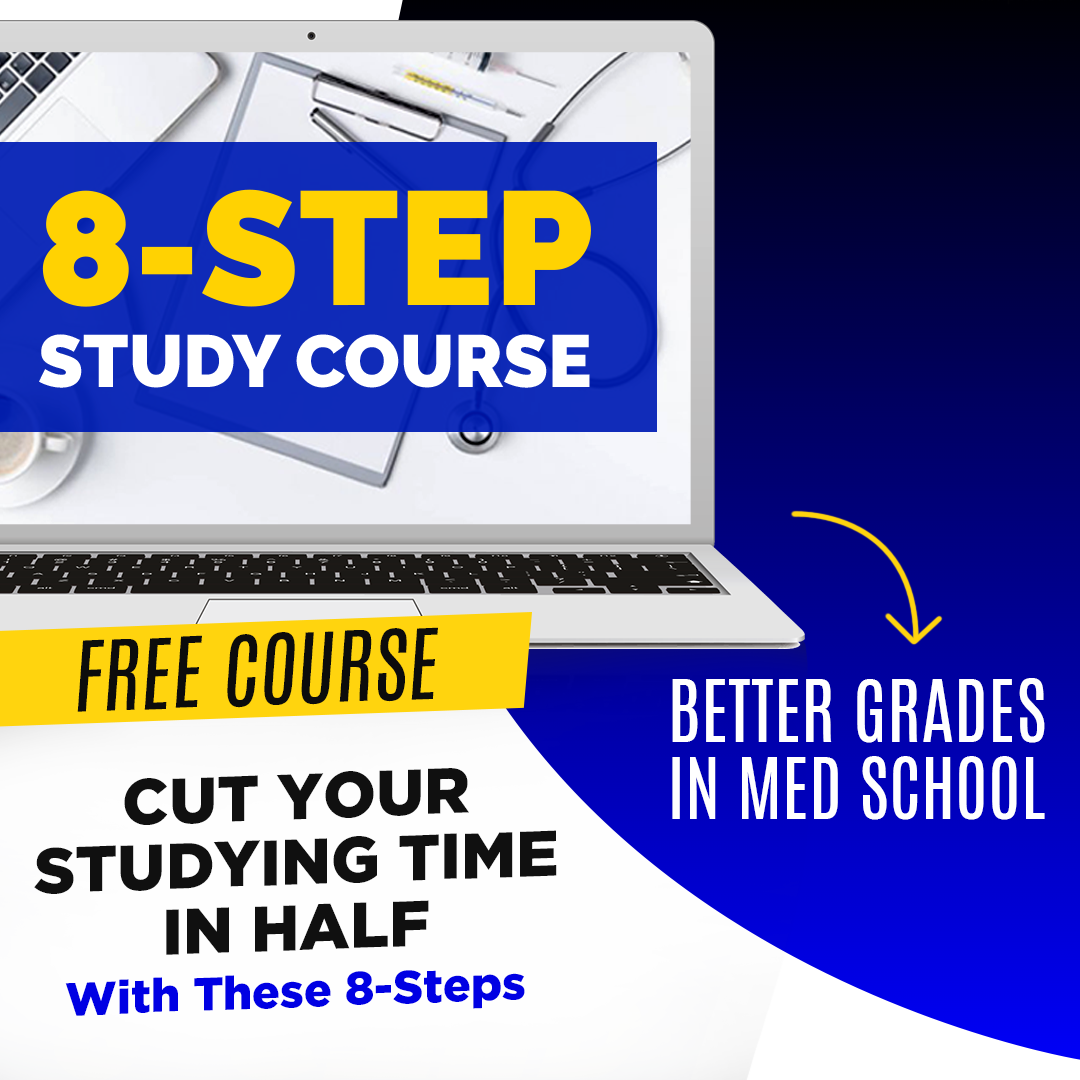 Benefits of Using Picmonic
Going over textbooks and question banks can be tiring. If you are searching for an excellent way to make learning fun again, Picmonic will be your savior. Here's how you can use Picmonic and the benefits that come along with it:
Picmonic Is A High-Yield Resource
Picmonic does an excellent job of being a high-yield resource for medical students during their clinical rotations. They segmented their content library so you can get every detail you need in one section.
You can go into their dashboard and browse the categories you are looking for. Among the sections you will see is USMLE Step 1 and 2, which provides high-quality materials and content that would be valuable in your studies.
When you finally find the topic you are looking for, you can click "learn" under that and choose the concepts and lessons relevant to your current study.
There are many videos available for each lesson. For example, the Internal Medicine category alone has around 852 Picmonics that you can use.
Picmonic Is Easy To Use
The topics and lessons you are studying alone are challenging, so you need to find a tool that is easy to use and navigate.
You can take the whole library and add it to your playlist if you need it. Some topics you will see on Picmonic are Psychiatry, Pediatrics, Epidemiology, Obstetrics and Gynecology, Dermatology, Internal Medicine, and more.
You can also create playlists for each topic. You can add them if you find them relevant after watching, and go back if you need to understand them further.
Picmonic Provides Structure When Studying
What makes studying with Picmonic is the structure when looking. It does an excellent job of quizzing you after learning the concepts needed for your examinations of clinical rotations.
Nope, it's not as lengthy as other tools offer, and they also do it promptly. You need a tool to help you create a schedule and quiz you about the topics you've learned while studying with Picmonic.
In the dashboard, there is a section that allows you to create a study schedule. You can also select the date of your upcoming exam and pick how many days a week you want to spend studying.
It would be best to devise a realistic schedule and remember to give yourself time to unwind and release some stress from your med school education.
Depending on your study reason, you can go to the playlist you want to learn and watch the videos. After covering all of the topics you need, you can select all of them and start doing their quizzes.
Picmonic will update you on how many days are left to your studies until your big day. That gives you more control and an idea of how much you need to study and what topics you need to focus on more.
Picmonic provides an easier way to memorize terms and concepts. It also relates to a schedule you can follow and quizzes to measure your current knowledge in certain areas.
Picmonic does an excellent job of being an engaging resource for med school. If you are tired of reading texts and doing question banks, you might enjoy the more appealing approach of this tool.
Picmonic Provides A Good Learning Strategy
If you are set on using Picmonic for your studies, you need to establish a basic understanding of the topics you will study. It will only provide in-depth explanations about some concepts you encounter in med school. Knowing things will also give you more opportunities to focus on the images and how to use them to retain certain information.
It is recommended to get their 4-year plan because it will always be helpful in all of your classes down to your board exam preparations. You can also use it to develop a better understanding of your lessons.
Bonus: Want better grades with more free time (and less stress)? Get access to our free 3-step study system here to see what other top students do that you may not be doing!
Picmonic App
For those who prefer using their tablets, iPads, and phones more than their computers, Picmonic has a mobile application that you can easily access. You can download it here.
There is no extra cost, and it is a convenient way to access their materials on the go, be it on a flight, a quick getaway, or other occasions where opening a laptop is not an option.
Want Better Grades In Med School In Less Time Using Just 3 Steps?

Click Below To Get FREE Access To Our Study Course To Discover The 3-Steps Hundreds Of Med Students Have Used To Increase Their Grades & Efficiency While Studying Less
What Is Picmonic Good For?
The best thing Picmonic can boast of is their ability to solidify the details. Even if you are already well aware of the concepts you studied in your classes, you are still bound to forget some minor details. You can keep going back to PowerPoint presentations and books, but an excellent technique to retain such information is valuable.
Picmonic provides good memory hooks, so you can easily remember the essential details on each topic. This tool is a game changer regarding the finer details that may come up during your exams. It will allow you to become more familiar with your lessons, and it's also more fun to look at engaging videos and images as you study complicated concepts.
Is Picmonic Good For Medical School?
Picmonic provides basic videos built for students in the health professions, located in the Pre-Health section. They are not specifically geared toward the topics covered in the MCAT, but they still have helpful videos focusing on physics, chemistry, and other pre-med courses.
You won't be able to find a complete curriculum on MCAT in Picmonic. Still, it can help you while studying for it and remember some important concepts during the exam day.
When it comes to your overall medical journey, Picmonic will surely be a valuable tool. They have a wide range of videos that can make studying more fun and easier.
However, please remember that you cannot completely rely on Picmonic to learn your lessons. Before learning mnemonics, you will need a good foundation of such concepts.
You can expect to encounter many important and unimportant details while studying for the practice of medicine. Still, you should take both to heart to be a genuinely reliable doctor.
When you are currently planning what residency to pursue, you would like to get a score as high as you can. That would be challenging, but the process can be less stress-inducing if you use Picmonic.
When it comes to PA schools, Picmonic has been proven effective in its studies as well. This tool provides a wide range of resources that can be helpful in all kinds of examinations you will have in health professions schools. It takes preparation and continuous practice to be able to understand the practice of medicine fully.
Picmonic can help you score higher than you usually would on your exams by allowing you to remember even the slightest details that might come up in your tests.
Do you want to stand out among your class? Picmonic can make that happen for you.
Bonus: Want better grades with more free time (and less stress)? Get access to our free 3-step study system here to see what other top students do that you may not be doing!
So, to answer the question "is Picmonic good for med school", that would be yes. You would want as many resources as you can to be able to achieve your goals and get the results that you want.
Whether it's for an upcoming examination or you are just looking for ways to improve your understanding of the medical field, Picmonic will be an excellent addition to your learning.
If you are on your clinical rotations and you want to use Picmonic, then check out this article: How To Use Picmonic To Study For Clinical Rotations [How To Get Honors]
Get The Exact 8-Steps I Used To Get A 3.9 GPA In Med School For Free Below!
You may be in medical school and you want tips and strategies that will help you avoid pitfalls and become more successful. Study better and have better time management and productivity with the Domination Bundle!
The Domination Bundle is literally all the guides and resources that I have put together when I was in medical school and things that I wish I used back then. And it's been reviewed by hundreds of students. So check it out here if you're interested.
Thanks for reading this guide! Check out the following resources to see more relevant content:
Until the next one my friend…