Studying for medical school can be difficult, and students need several learning platforms to help them review. Most of you may think, "is UWorld enough for shelf exams?" This article will explain everything about the study material and how UWorld helps new medical professionals.
Read on to learn about UWorld and how this study resource shapes reviewers worldwide!
What Is UWorld?
UWorld is a learning tool that helps students prepare for various exams. It uses case-based scenarios to give you practical knowledge about the field you're studying.
UWorld started with medicine, but they also provide learning materials for these specializations:
Nursing
Medicine
Finance
Accounting
Pharmacy
Law
This learning tool also provides reviewers for high school (SAT, ACT, and AP) and grad school (MCAT). It's a complete resource that people trust; it provides interactive textbooks you can use even when busy.
UWorld's Main Values
UWorld cares about its students, and we trust this learning resource for our exams. This resource has built a foundation following these values:
Student-focused: UWorld promises to provide

high-quality resources

for students to succeed in their exams.
Collaboration:

People perform better with teamwork; that's why the UWorld team works together to reach their team goals and share new ideas.

Innovation:

Education develops and changes through the years, and UWorld promises to keep up with this information. These innovations keep students updated about discoveries and observations.

Simplicity: An effective reviewer must be concise for all students to understand; that's why UWorld gives

simple explanations and notes

to help everyone retain the information.
Intellectual honesty:

Learning resources can constantly improve; that's why UWorld welcomes suggestions and feedback to provide the best quality reviewer suitable to students' needs.

Results:

UWorld prioritizes delivering quality products to their students, and you can see the effect by viewing exam passing rates. This learning resource is a helpful tool for all medical students.
Bonus: Want better grades with more free time (and less stress)? Get access to our free 3-step study system here to see what other top students do that you may not be doing!
What Are Shelf Exams?
We've told you about UWorld; now it's time to learn about Shelf exams. These are pre-made standardized exams from the National Board of Medical Examiners (NBME) that tests the student's mastery and application of standard medical knowledge.
This test is usually completed by MS3 students taking their clinical rotations. The exam uses expired material from the United States Medical Licensing Exam (USMLE) Steps 1 and 2, so you must study.
These tests are called shelf exams as you pull them "off the shelf" to test students, and the information on these tests is usually older content. Shelf exams are unique because medical schools typically model their processes and exams for assessment.
Shelf Exam Content
Shelf exams usually have 110 questions, and you have 165 minutes to answer all the items in multiple-choice form. The questions are hypothetical instances under the USMLE steps 1 and 2.
These exams have a broad coverage since it corresponds to your particular rotation, but here are the common question scenarios you will see in your exam:
Surgery:

In surgery, you must study trauma evaluation, cholecystitis, intra-abdominal organ disease, post-op fever, and appendicitis. You must focus on post-op management and surgical diagnosis.

Internal Medicine:

This topic may cover liver disease, diabetes, heart failure, kidney injury, and COPD.

Pediatrics:

You must study meningitis, dehydration, asthma, and normal development.

OB/GYN:

There might be questions about vaginitis, pre-eclampsia, physiological pregnancy changes, prenatal management, and abnormal uterine bleeding.

Neurology:

The shelf exam may include multiple sclerosis, movement disorders, and nerve injuries.

Psychiatry:

You can review substance abuse, depression, schizophrenia, and personality disorders.
I think these study tips might help you, but it's always best to use a trusted reviewer and study guide to get the most helpful information.
Want Better Grades In just 3-Steps?
Get Access To Our Free 3-Step Study System To Get Better Grades With Less Time & Stress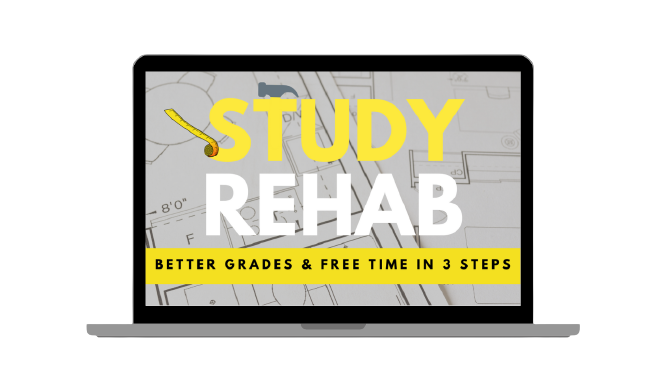 NBME Shelf Exam Subjects
Shelf exams cover various topics, from basic science to advanced clinical procedures. Medical students practicing rotation must know these details to prepare for practical work in the medical field.
Here are the various subjects you can study under the NBME shelf exams:
Basic Science
Biochemistry

Histology

Physiology

Behavioral Sciences

Gross Anatomy

Pathology

Neuroscience

Pharmacology
Clinical Science
Clinical Neurology

Ambulatory Care

Surgery

Family Medicine

Psychiatry

Pediatrics

Obstetrics and Gynecology
The shelf exams include Comprehensive exams for basic and clinical science. You can also take advanced clinical examinations for Internal and Emergency Medicine.
Is UWorld Enough For Shelf Exams?
UWorld is a helpful tool for medical students studying for their exams. We know this learning resource is one of the primary tools you can use for your shelf exams.
UWorld offers reviewers for the USMLE Step 1, the Step 2 CK, Step 2 CS, and Step 3. You can use these provided resources to ensure holistic studying:
Detailed Explanations
UWorld focuses on teaching students to develop critical thinking, not just memorizing terms and names.
Self-Assessment Exercises
A UWorld subscription grants you access to self-assessment tests that replicate the actual shelf exams. From the content to the layout, it's a helpful practice tool for medical students.
You also receive a grade and ranking to know how you performed on the material.
Review For Biostatistics
Epidemiology and Biostatistics are essential subjects for passing the shelf exams. The UWorld reviewer helps you understand the key concepts to ace the actual test.
UWorld is a helpful tool that can give you valuable information and develop effective study habits, but you should also study from other source materials in your school. Using different resources for reviewing will ensure you get the best results on your exam.
Get The Exact 8-Steps I Used To Get A 3.9 GPA In Med School For Free Below!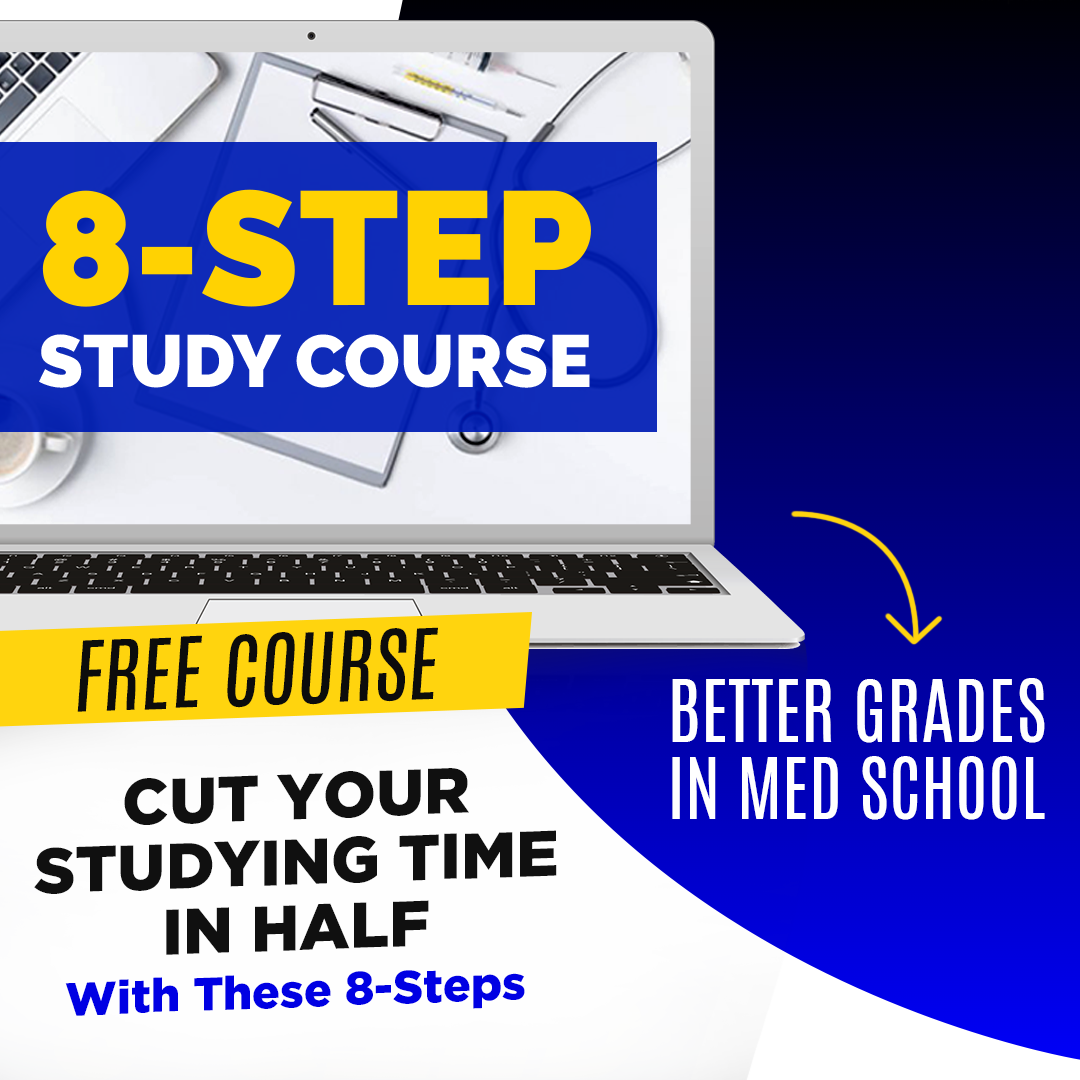 What To Expect From A UWorld Kit
UWorld learning kits aim to develop critical thinking skills and study habits among medical students; that's why they provide engaging and accessible tools to retain the information on the reviewer.
Flashcards: Studying with flashcards can

improve retention

; that's why UWorld lets you

customize these materials

to match your studying needs.
Flag Questions:

The learning application emphasizes essential questions and topics to help you focus. You can mark these topics for quick review later.

Note-taking: UWorld

allows you to note down information

to retain and understand crucial concepts.
Multiple Device Connectivity: You can link UWorld with your laptop, phone, or tablet to study anytime on the go.
Performance Goals: You can track your progress using the

score and ranking system

to see your improvement. You can even compare your performance with other medical students to keep pace with them.
Customizable Exams:

Every student has personal study needs; UWorld offers customizable exams you can adjust to your level and knowledge.
UWorld helps you succeed by keeping pace with medical innovations while respecting your learning pace. That's why we think it's a helpful learning tool for students taking shelf exams.
Bonus: Want better grades with more free time (and less stress)? Get access to our free 3-step study system here to see what other top students do that you may not be doing!
FAQs About UWorld
Here are some common questions asked by med students who are interested in using UWorld.
Are Shelf Exams Similar To UWorld?
The shelf exams determine a medical student's mastery and application of their medical knowledge. It usually covers old, "off-the-shelf" medical content. UWorld is a learning platform that gives detailed practical study guides for several fields.
While UWorld is a trusted medium for shelf exams, it differs from actual exams. This learning platform offers assessments similar to the test, but the actual shelf exams may present other content.
UWorld also offers various study guides besides the shelf exams, which cover non-medical courses like accounting or law.
Which UWorld Should I Buy For Shelf Exams?
UWorld provides study material for the USMLE Step 1, Step 2 CK, Step 2 CS, and Step 3, and you should choose the reviewer for the exam you're taking. There are various plans which you can adjust to your budget.
$319.00 for the full-access reviewer

$439.oo for the reviewer and one assessment test

$479.00 or $559.00 for the reviewer, two assessment tests, and a reset option
Each test reviewer comes with a customized plan and list of questions with real-life clinical scenarios and detailed explanations.
Want Better Grades In Med School In Less Time Using Just 3 Steps?

Click Below To Get FREE Access To Our Study Course To Discover The 3-Steps Hundreds Of Med Students Have Used To Increase Their Grades & Efficiency While Studying Less
How Much Of UWorld Should I Do In A Day?
You can plan your study schedule based on the plan you purchase. Here is the price list and access length for the UWorld study guides:
$319.00 for 30-day access

$349.00 for 90-day access

$479.00 for 180-day access

$559.00 for 360-day access
The multiple devices feature on the UWorld platform means you can bring your study materials with you on the go. Some even have their reviewers play in the background while doing their clinical rotations to manage their study time.
Is UWorld Worth Buying?
UWorld is a helpful tool for all medical students who are taking exams. It may be pricey, but the resources you gain from this study tool can improve your test performance.
The great thing about UWorld is it's not just limited to shelf exams or medical careers; you can find other course material on this platform! UWorld provides complete information and gives you assessment tests to determine your progress. This learning tool will make you feel prepared for the actual exams.
UWorld is a trustworthy learning resource for helping with your medical exams. The price for these materials is worth the results of your paper.
Get The Exact 8-Steps I Used To Get A 3.9 GPA In Med School For Free Below!
You may be in medical school and you want tips and strategies that will help you avoid pitfalls and become more successful. Study better and have better time management and productivity with the Domination Bundle!
The Domination Bundle is literally all the guides and resources that I have put together when I was in medical school and things that I wish I used back then. And it's been reviewed by hundreds of students. So check it out here if you're interested.
I hope you enjoyed the information in this article and learned new tips! If you want to know more hacks about surviving the medical journey, you can check out these other articles:
Until the next one, my friend…