Going through med school means you'll need as many resources as possible, so we're here to talk about Lightyear Vs. Zanki decks.
Many students often have difficulty choosing between the two because they make great resources for their studies. Flashcards have been valuable when preparing for major examinations in medical school.
What are you waiting for? Let's find out which is better, Lightyear or Zanki.
Types Of Flashcards For Medical School
Do you know that there are a few types of medical flashcards that you can incorporate into your studies? This includes the following:
Pre-made Physical Flashcards
You can buy these flashcards in medical school supplies stores that come in boxes. They are pre-printed with terms and concepts you will cover based on your study.
They are great for learning about anatomy and other subjects with many terms and basic information.
Medical Digital Flashcards
These flashcards often come either in a PDF format or through an app. Their main purpose is to be a digital version of the physical flashcards. However, students often prefer this because they are more accessible and easier to bring wherever they go.
Digital flashcards are also easier to edit when you need to include additional information.
Digital Flashcards With Blank Cards
Unlike the first two, you'll have to put the information yourself in these flashcards, making it more aligned with your learning style. There are some cases where the content you'll likely need can be downloaded from the community.
Zanki and Lightyear are a form of digital flashcards from apps. They already have the terms and concepts you need to cover, but you can still edit them based on your preferences.
[Free Download] Want to have everything you need to be a top student on your medical journey? Get FREE access to our Med School Success Handbook to get 60+ tips including the best study, time management, mindset tips you need to be a top student. Download it here.
What Is Lightyear?
Lightyear is one of the latest Anki decks that you can use for med school. Boards and Beyond is its main information resource, providing comprehensive details on each card.
Lightyear is easy to navigate. Their hierarchical tagging system allows you to organize over 400 videos to match your studies. Most screenshots are associated with the BAB section, FA2018, figures, and helpful diagrams.
If you like having open-format cards instead of closed-format, you will enjoy using Lightyear.
Number of cards: 22,500+
Sources: Boards and Beyond (main course), First Aid (2018), Pathoma, and UworldRX
What Is Zanki?
You should know that Zanki includes a lot of information on each card, but that's a good thing if you really want to dig through every concept as you're studying.
This Anki deck has been around for years and many students that scored highly on their Step 1 examinations swear by its value.
Another good thing is that it updates consistently with the latest information. There are also many Reddit Threads, blogs, and online videos that you can use to edit and update your Zanki decks.
Most of its contents are from Pathoma, First Aid, and Sketchy Micro/Pharm.
Number of cards: 34,579
Sources: FA2016, FA2017, FA2021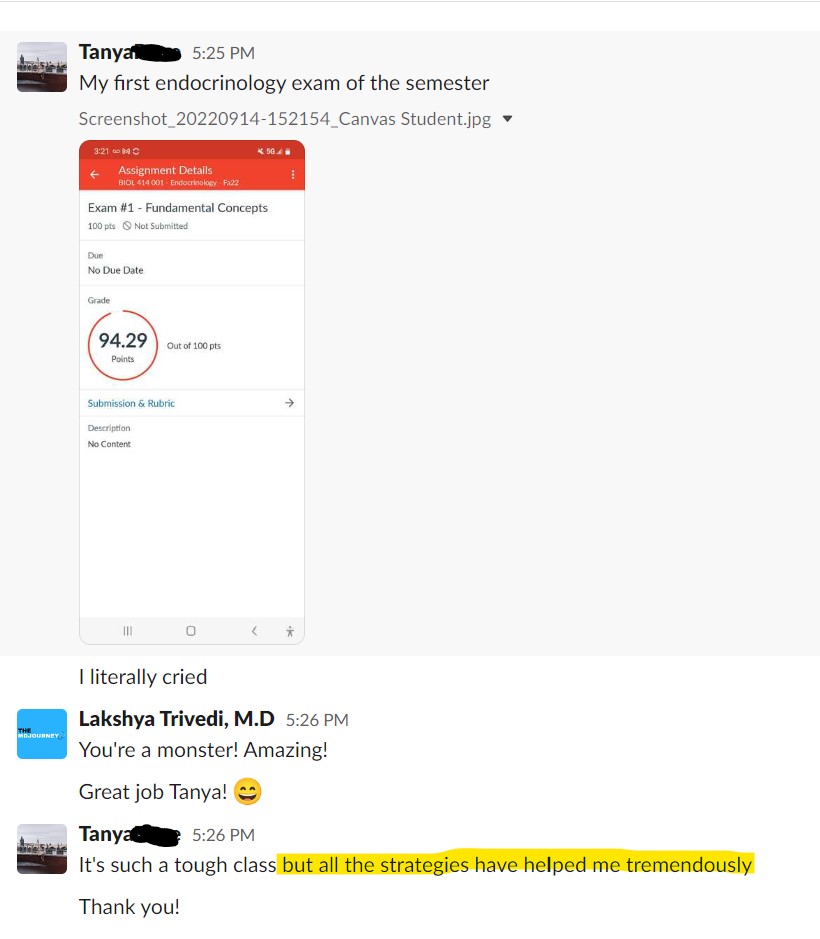 Download The Free Med School Success Handbook For The Best Step-By-Step Tips For Your Medical Journey!
Lightyear vs. Zanki: Which One Is Better?
It all comes down to one question: Should you use Zanki or Lightyear?
Zanki has been around for a couple of years and used by hundreds of medical students nationwide, but Lightyear has become a useful alternative since its release last 2019. Zanki is known for being comprehensive, but Lightyear offers an organizational workflow that you don't always see.
Here's a quick comparison of the two that can help you find which would work best for you:
Main Differences
Most of Zanki and Lightyear's cards are in a cloze deletion format, but the Lightyear cards have a front-and-back style. However, Zanki is very thorough and more comprehensive regarding the information stuffed into them.
Most people think more information can help them retain more as they go through the cards, but short sentences are much easier to digest.
Zanki cards have more words in every card, so it might take longer to go through everything. On the other hand, Lightyear cards have the necessary information but more concisely and straightforwardly.
Comprehensiveness
Both Anki decks provide excellent coverage on the necessary topics and concepts you must study in med school, but Zanki wins in thoroughness.
Zanki covers more details that you'll find helpful in your studies. There are more words in the cards that look like sentences from a book rather than the traditional flashcards, like Lightyear, where there are fewer words.
Illustrations
Images are an important factor in learning various medical concepts. Zanki and Lightyear provide great illustrations, but Lightyear includes screenshots from First Aid that match the cards.
Most of Lightyear's cards are based on Boards and Beyond videos, including some screenshots. This is extremely helpful if you require more context for the cards to understand each concept better.
Lightyear is a relatively newer deck, so their illustrations are more updated than those in Zanki cards. In this case, the Lightyear deck wins in this aspect.
Background Material
One of the better characteristics of Zanki is the background information they provide in the cards. They include explanations on each prompt on why it is the right answer. On the other hand, Lightyear doesn't provide as much information on the back of its cards.
Organization
Between the two, Lightyear is more organized than Zanki because this Anki deck utilizes a hierarchical tagging system.
Lightyear is meant to be studied alongside the Boards and Beyond, as each video has a tag. Even if you study Lightyear Anki decks without the boards and Beyond books, its tagging system is still much easier to navigate if you compare it with Zanki.
Although Zanki also has a tagging system, it is not as organized as what Lightyear can offer.
Upon downloading Zanki, you will see that it has decks and sub-decks. However, Anki can't operate well on many decks, so it might not be your most efficient option.
[Free Download] Want to have everything you need to be a top student on your medical journey? Get FREE access to our Med School Success Handbook to get 60+ tips including the best study, time management, mindset tips you need to be a top student. Download it here.
Which One Should You Use?
At this point, you might still be confused about which is better for your studies in medical school. To help you decide, here are some:
Lightyear Has Various Sources
Most people know that most of the contents in Lightyear Anki cards are from Boards and Beyond, but they also have many cards that take information from First Aid, UWorld, Pathoma, and more.
The creator of the Lightyear Anki cards did a great job at combining the basics in med school and the important concepts from different resources.
Lightyear Cards Can Have Some Redundancy
Some concepts on the Lightyear Anki cards can have redundant content on certain topics. You can always delete such cards, but you can leave them out if you prefer having to repeat details to understand them better.
Zanki's Tagging System Is Not As Good
It can be challenging to navigate Zanki decks, especially if you want to annotate the cards based on your preferences. It works, but you might find navigating through Lightyear Anki decks easier.
Zanki Is Tried And Tested
Between the two, Zanki has been in the field longer than Lightyear. Although some might prefer Lightyear because it's more recent, you should not sleep on Zanki.
It proves to be a good studying material for years. If you want to use it, you will still get the result that you aim for.
Zanki Provides Additional Details
Lightyear doesn't often include texts in the extra sections, whereas Zanki includes as much information as needed in each card. However, Lightyear tends to have better diagrams and is user-friendly.
Our only reminder for you is to avoid using both Anki decks simultaneously. Unlike other resources you can use at the same time, two Anki decks would only confuse you.
Going through the cards takes time and effort, and you don't want to waste any time reading through redundant information. If you choose one deck, stick to it throughout your studies.
Both Zanki and Lightyear make great resources for med school. However, Lightyear has more advantages in many aspects.
Lightyear provides more concise details that work well for flashcards. You will also find it more helpful if you are using Boards and Beyond with it. On the other hand, Zanki offers a more comprehensive take on the cards.
Why Should You Use Flashcards In Med School?
Flashcards are one of the most valuable resources that you can have in medical school. You can expect to study a lot of concepts, and flashcards can help you memorize them faster.
It is critical for all students to know every medical term by heart, as well as their meaning and implications. The innovations and development in the medical field also add more data for them to memorize.
Every medical student knows that it is difficult to memorize all of the terms and concepts over a short period, which is one of the main reasons why flashcards exist. Some schools and universities even created Physiology, Human Anatomy, and Medical Terminology flashcards that help students learn about anatomy and its functions so they can be more confident in real-life applications.
Flashcards are also great when studying for exams. You can quiz yourself using Anki decks or your own materials from lectures. They are also easier to bring wherever you go, especially if you create your flashcards.
Flashcards provide many advantages compared to studying without one. It can be used for an active learning study process that helps students retain information better. You can use this in addition to watching learning videos, reading books, and more.
[Free Download] Want to have everything you need to be a top student on your medical journey? Get FREE access to our Med School Success Handbook to get 60+ tips including the best study, time management, mindset tips you need to be a top student. Download it here.
Lightyear Vs. Zanki. They each have their strengths, making them great resources for medical school. Some people may think one is better than the other, but it all depends on which of the two you find more valuable for your studies.
No matter which you choose, you can still get the result that you are looking for. Flashcards are merely tools, and it's still on you how you want to use them through medical school.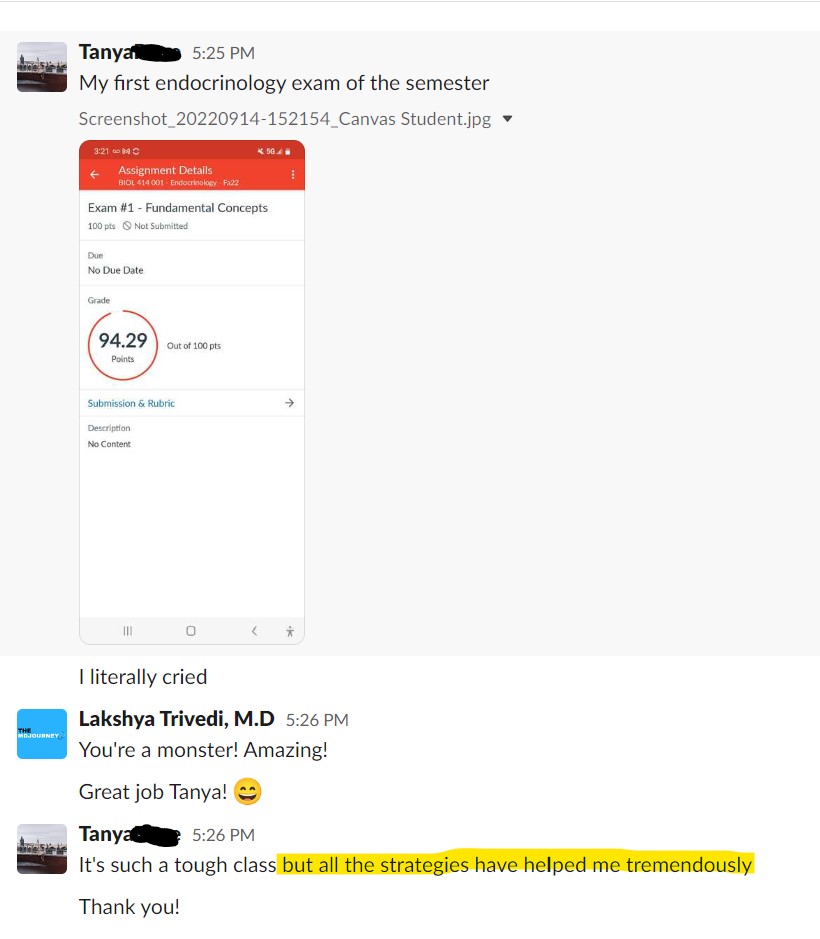 Download The Free Med School Success Handbook For The Best Step-By-Step Tips For Your Medical Journey!
Did you find this content helpful? You may check out these posts as well:
Until the next one my friend…