If you're aspiring to pursue a medical career, you are probably wondering about the lowest MCAT score accepted in med school. The answer depends on multiple factors.
Taking the MCAT is a terrifying prospect, considering all the stories from older medical students who ranted about the stressful test conditions, its difficulty, and its massive impact on med school acceptance rate. While being accepted at a med school with a low score is possible, achieving a good MCAT score can help you qualify for more competitive fields.
Your MCAT score plays a significant role in your application and your GPA. Fortunately, having a low MCAT is not technically a death sentence. It doesn't necessarily mean kissing your dreams of being a doctor goodbye.
This blog post will discuss the lowest possible MCAT score to get accepted into a med school in 2022. This post will also dive deep into how you can boost your chances!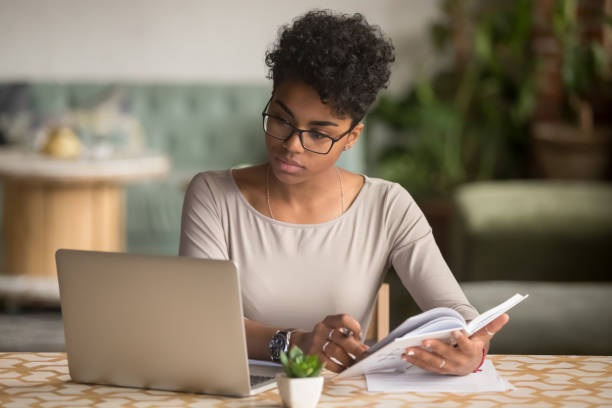 What Is The Lowest MCAT Score Accepted In Med School?
To most students' surprise, the difference between getting accepted and rejected can fall to single digits.
Note that a low MCAT score does not get you into your dream medical program. All med schools have their own qualifications or requirements, and having a highly competitive score means that your results meet their standards.
The score range of the MCAT goes from 472 to 528. It is the combined score of 4 distinct sections.
These sections have scores ranging from 118 on the low side to 132 on the higher side. The average score you need to put yourself in the 50th percentile is 500, or 125 on each section – but even then, that score can be pretty low.
While 510 is generally a good score, your acceptance and admission to a particular med school would highly depend on other prospective students' scores and attributes. It is on the cusp of being a good score. But if you're aiming for a more competitive school or program, you will need a higher score.
Usually, any score less than 507 is considered too 'low' for MD programs. While the 3-point difference seems incredibly minor, it's huge in the admission boards' eyes. Some schools might not even review your application if you scored lower.
Students with a 506 score or below are less likely to be accepted. Those who scored around 501 should consider retaking the exam for better chances.
Though your MCAT score is essential, it does not entirely guarantee your chances of getting accepted. While having a 507 or less score does not guarantee your acceptance, neither does a score of 509.
Simply put, regardless of how high your MCAT score is, it does not technically guarantee you a spot at your med school of choice.
Your MCAT is a crucial application component but does not technically predetermine your chances. It is why getting into med school, even with a low MCAT score, is possible as long as you apply strategically!
Want Better Grades In just 3-Steps?
Get Access To Our Free 3-Step Study System To Get Better Grades With Less Time & Stress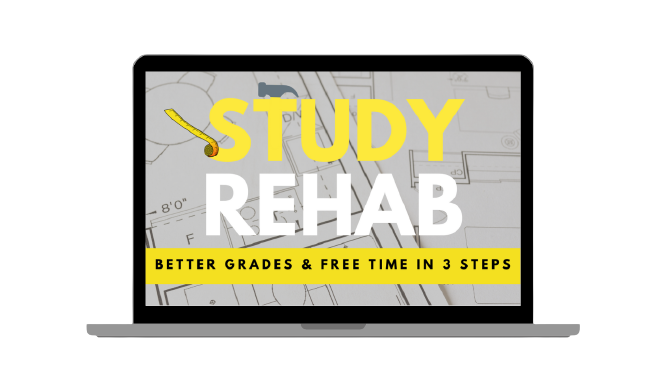 Best Medical Schools With Low MCAT Requirements
For sure, by now, you are already aware that the medical school admission process is highly intense and stressful. As you prepare your application, you may be disappointed to discover that you acquired a low MCAT score.
What should you do if your score isn't up to the mark required for the medical program you are gunning for? Your best bet is finding a medical school with low MCAT score requirements.
The median MCAT scores at top-league universities, like Stanford, Harvard, and Johns Hopkins, are all incredibly high. While it is true that the MCAT score is not the only deciding factor in getting into med school, it might be best to keep your options open when deciding on schools to apply to.
Bonus: Want better grades with more free time (and less stress)? Get access to our free 3-step study system here to see what other top students do that you may not be doing!
Here is a list of the best medical schools with low MCAT requirements (along with their average MCAT score) you can apply for:
University of Washington (509)

University of Missouri (508)

Wayne State University (509)

Augusta University (511)

University of Arizona – Tucson (507)

Medical University of South Carolina (510)

University at Massachusetts (509)

University of Nevada (508)

University of North Dakota (505)

University of Mississippi Medical Center (504)

University of Tennessee Health Science Center (510)

University of South Dakota (509)

University of New Mexico (506)

University of SUNY (Jacobs) (510)

Florida State University (505)
Schools That Don't Require MCAT
You can also limit your applications to schools that do not require the MCAT. All future med students dread facing the MCAT due to its complex material, grueling long hours, and the weight it carries in their application.
Did you know you have the option of not taking it? Several schools throughout the country offer no-MCAT options for incoming med students, which can be beneficial for those who wish to not take the test or haven't achieved high scores in the past.
Here are the medical schools that do not require the MCAT:
St. George's University

University of Alabama School of Medicine

California Northstate University College of Medicine

Howard University College of Medicine

The State University of New York (SUNY) Upstate Medical University

Albany Medical College

University of Rochester

University of Toledo

University of Pittsburgh

University of Florida College of Medicine
For a more in-depth discussion on this, check out this article: Medical Schools That Don't Require The MCAT [Full List]
Get The Exact 8-Steps I Used To Get A 3.9 GPA In Med School For Free Below!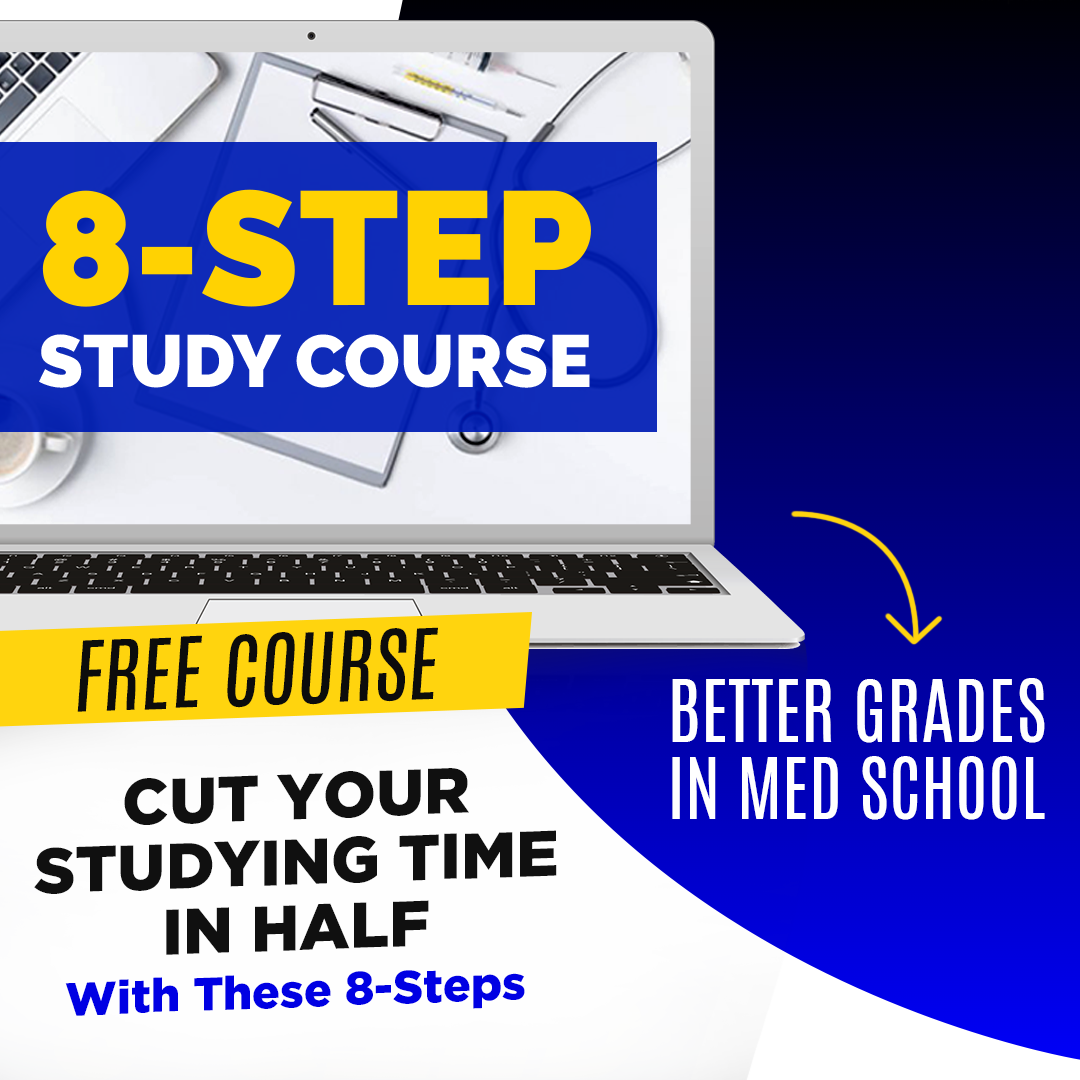 How To Get Into Medical School Without Needing To Take The MCAT?
As mentioned, a small group of medical schools has MCAT-free applications. In this case, you can easily apply to the school without needing to attach your MCAT score to your application.
If you wish to get accepted into a med school without taking the MCAT, you can try the following programs:
Baccalaureate-MD program
Your best chance to get into medical school without an MCAT score is by participating in a Baccalaureate-MD program such as BA/MD, BS/MD, or BFA/MD.
It is a combined program that allows you to take your undergraduate and medical degrees in one school.
Note that you won't be considered a med student instantly. The first 3-4 years into this program are mostly filled with liberal art core classes and requirements to help you prepare for the MD portion of your program.
Once you pass the undergraduate prerequisites, you can gradually shift towards the more traditional curriculum for medicine. Most combined programs take about eight years to complete, though some schools offer seven-year programs.
Depending on the med school you are applying for, some will require extracurriculars, a high GPA, and job experience.
Early Assurance Program
Like combined MD programs, Early Assurance Programs help students secure a spot in a med school a few years in advance. You can apply at the end of your 2nd or the beginning of your 3rd during your undergraduate degree.
Most EAP accepts students taking their pre-med courses rather than those straight out of high school. It offers them more time to explore their options before committing to med school.
While EAP has several benefits, note that they are notoriously difficult to get into. Academic excellence is a requirement, so you will need a high GPA and excellent extracurricular to stand a good chance.
Tips If You Get A Low MCAT Score
A low MCAT score is fortunately not an end-all-be-all. You must mostly prove to the admission boards that you are ready to face what is ahead.
You can show them by doing the following:
Gain Clinical Experience
You must make your medical school application more appealing for a better chance of getting accepted. The best to do so is by gaining as much clinical experience as possible. Med schools consider your extracurricular activities because they prefer students who excel outside the classroom.
Nothing can strengthen your medical school application more than clinical experience. You can gain valuable experience through volunteer and paid positions.
There are several opportunities out there you can use to gain experience. You can shadow a doctor to see how they perform daily or volunteer at a local hospital to do a wide range of tasks.
Either way, you will be working in a related medical field. Not only are you interacting with other medical professionals and seeing how they work, but you also develop relationships that would prove helpful when it comes to gathering letters of recommendation.
Gaining experience from as many settings as possible is highly recommended. It will help you build a highly competitive application.
Bonus: Want better grades with more free time (and less stress)? Get access to our free 3-step study system here to see what other top students do that you may not be doing!
Enroll In Extra Classes
Do extra coursework to make up for your low MCAT scores. You can enroll in classes outside of your pre-med track to overcome the difficulties you encountered on the test.
For instance, you scored low on the Biochemical Foundations of the test's Living System section, and it brought down your final score. Acing courses related to it will show that you understand the material better. It could indicate that your bad score on the MCAT was a fluke.
Alternatively, gaining good scores and performance in those classes will show that you understood your mistake and worked to improve it. The admission panel will see this as a positive uptrend.
Also, these extra classes can help you if you get in. It is an excellent opportunity to address your problem areas so you won't have to deal with them once you are in med school.
Get The Exact 8-Steps I Used To Get A 3.9 GPA In Med School For Free Below!
Finish A Post-Baccalaureate or Special Masters Program
If your target med school deems your MCAT score too low, you can get some additional education to show that you are ready for it. Post-Baccalaureate or Special Masters Program is a typical route for students if they do not get into med school immediately.
These programs provide intensive training in various crucial fields – including biology, biomedical science, and biochemical science.
These programs' coursework is often somewhat similar to a first-year med school curriculum! Moreover, these courses are often taught by experienced medical school faculty, which helps you gain valuable educational experience.
Several med schools offer programs that can prepare students for their program of choice. Schools also typically design the coursework to resemble the med school experience!
Bonus: Want better grades with more free time (and less stress)? Get access to our free 3-step study system here to see what other top students do that you may not be doing!
How Can You Use Other Application Components To Make Up Your Low MCAT Score?
If you gain a low MCAT score, you can strategize your other application components to make yourself a competitive candidate. However, remember that you should not only do this if you have a low MCAT.
Ideally, you should also strategize even if you have a high score. In the case of a lower score, here is a specific guide on what you can emphasize to smooth over your medical school application setback.
GPA
Aside from the MCAT, your GPA is crucial to your application. These two are indicators of your academic prowess and abilities.
Most schools will look over your low MCAT if you have an outstanding GPA to make up for it. If you acquired a low MCAT score, then meeting and exceeding the school's GPA requirements is highly recommended.
Extracurriculars
The experience section of your application should be methodically planned. This portion should include impressive activities demonstrating your skills, commitment, passion, dedication, leadership, and endurance.
Remember that you only have limited entries allowed, so be highly selective. For low MCAT scores, choose meaningful activities that would be especially impressive.
Medical School Personal Statement
Even with a special activities section, your low MCAT score might still hold you back. You can use your personal statement to explain why your score is not as great as the rest of your application.
If you have another reason aside from not studying enough, you can use this extenuating circumstance in your statement. You can briefly explain that you came from a socio-economic background or have a medical condition that hindered your preparation.
In your essay, do not focus on your low MCAT score. It should only be a quick paragraph that is expertly placed into the essay.
Remember that your essay should focus on why you would be a suitable applicant and want to pursue medicine – not on why you scored low on the MCAT.
If you're aiming to pursue a medical career, it will do you well to know the lowest MCAT score accepted in med school.
Know that the MCAT score is vital to your med school application. It is a critical component that significantly influences your chances of getting into your school of choice.
Fortunately, a low MCAT does not completely ruin your chances of getting into med school. One component of your application does not determine your chance. You mustn't overlook your other application components!
Get The Exact 8-Steps I Used To Get A 3.9 GPA In Med School For Free Below!
You may be in medical school and you want tips and strategies that will help you avoid pitfalls and become more successful. Study better and have better time management and productivity with the Domination Bundle!
The Domination Bundle is literally all the guides and resources that I have put together when I was in medical school and things that I wish that I used back then. And it's been reviewed by hundreds of students. So check it out here if you're interested.
Want more informative content? Try these blog posts!
Until the next one my friend…