MD vs. DO, what's the difference?
If you're a college student planning to dive into the field of medicine, you may already be deciding if you want to enroll in an allopathic or osteopathic medical school. It's important for you to properly differentiate these two so that you get a clear and exact picture of what you're getting yourself into. MD Vs DO, how different are they?
In this MD vs DO post, we are going to differentiate between these two different fields of medicine. Hopefully, you leave this blog post enlightened about the differences and similarities between MD and DO doctors.
MD vs DO: What Kind Of Doctor Is A DO?
First thing's first, let's define osteopathy.
What Does Osteopathy Mean?
Osteopathy is the medical practice involving a more holistic approach when treating medical disorders through the manipulation of bones, joints, and muscles. It practices non-invasive manual therapy of the musculoskeletal system which aims to improve the health of all the patient's body systems.
It focuses more on the prevention of diseases and injury, so it also considers the nutrition, environment, and whole-body system of a patient when diagnosing and treating medical conditions.
What Does A DO Do?
Doctors practicing osteopathic medicine are called DOs, Doctors of Osteopathic Medicine. These doctors take a holistic point of view of the human body, believing that one system affects the others, and to reach a diagnosis rather than just treating the symptoms.
Osteopathy utilizes hands-on techniques to improve the circulation of the blood and altered biomechanics of the musculoskeletal framework. It aims to positively influence the body's circulatory, lymphatic, and nervous systems to improve overall health and bodily functions of patients.
They use osteopathic manipulative treatment (OMT), a hands-on approach to help treat common problems like arthritis, back pain, joint pains, sciatica, neuralgia, tennis elbow, postural problems, and headaches among others.
Techniques involving this kind of treatment involve resistance, subtle manipulation, stretching, palpation, gentle pressure, etc. Through these techniques, osteopathic physicians can assess the health of your ligaments and joints.
These physicians emphasize preventative care and self-healing. Thus, they also advise patients with changes in their dietary plans, exercise plans, and adjustments in their lifestyle.
We'll be tackling more on MD vs DO later on, but first, let's know where osteopathy came from.
Origins of Osteopathy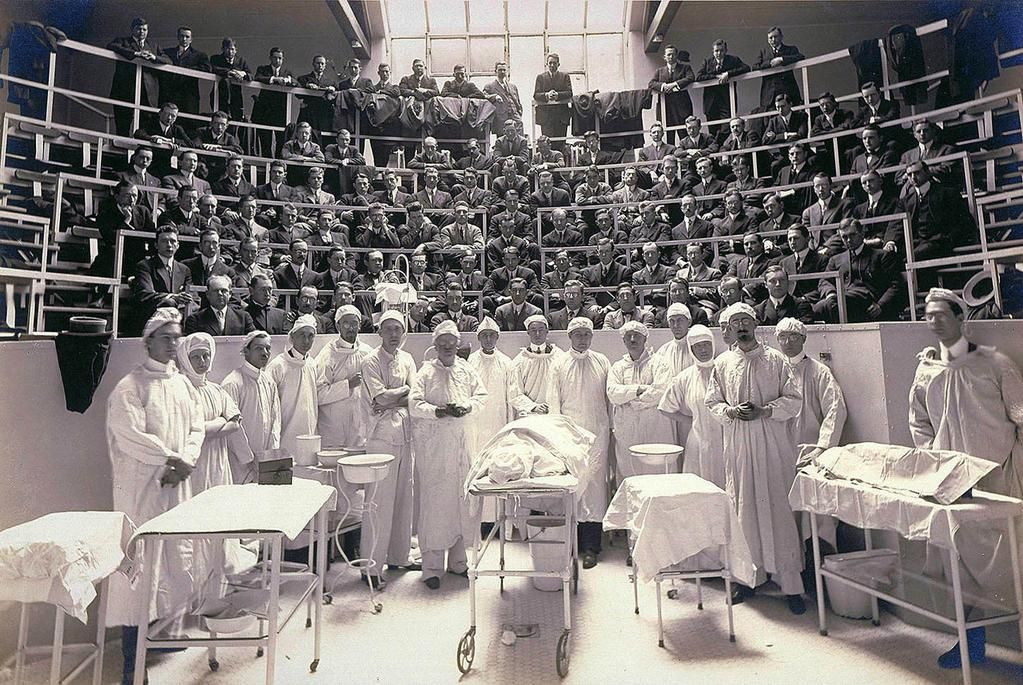 Dr. Andrew Taylor Still developed osteopathic medicine in 1874 as a unique form of American medical care. He developed this due to his dissatisfaction with the effectiveness of medicine in the 19th century, believing that medications of his time were ineffective or harmful.
To better understand the processes of disease, he was the first in his time to study the attributes of good health to the body systems.
Based on the ideas dating back to Hippocrates, the Father of Medicine, he built the philosophy that focuses on the unity of all body parts – identifying the musculoskeletal system as a key element of health.
Dr. Still argued that the human body would only function well if it's mechanically sound – and physicians practicing osteopathic medicine take the role of improving the mechanical functions of the human body.
The concept of "wellness" was pioneered by Dr. Still 100 years ago. To give you an idea of wellness in contemporary means, it involves the evaluation of personal health risks – like high blood pressure, high cholesterol levels, stress, smoking, and other factors.
DOs educate patients on how to be more responsible when it comes to their well-being and describes the risk of unhealthy patterns.
Dr. Andrew Taylor Still pioneered and opened the first osteopathic medical school in Kirksville, Missouri in 1892. After only five years of opening the American School Osteopathy to the public, Dr. Still had over 700 students.
In the 1900s, Dr. Still and his students continuously proved the validity of an osteopathic and holistic approach to the study of medicine. Eventually, in 1973, DOs were given full and official rights to practice medicine in all the states of the U.S.
Today, DOs are spread across the specialties of Family Medicine, Internal Medicine, Pediatrics, Gynecology, and Obstetrics upholding their principle of treating patients as one whole system composed of different elements.
There used to be a massive bias against DOs because of the belief that they are less competent compared to MDs but this bias is slowly weakening away. Now, they are equally capable, educated, and respected among medical professionals.
With the integration of cutting-edge modern technology, DOs can diagnose and treat injury and illness with their hands.
MD vs DO: What's The Difference?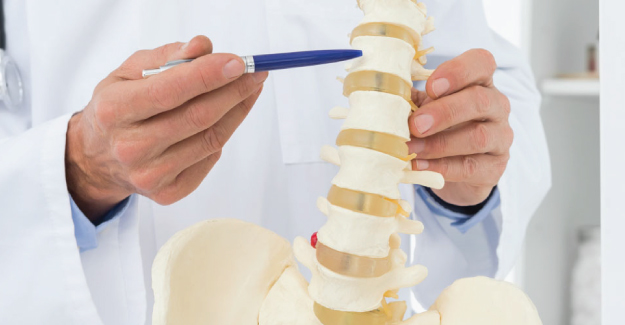 The main difference between MD vs DO boil down to their philosophies of patient care and ways of treating injury and diseases.
Physicians who practice allopathic medicine are called Doctors of Medicine. Whereas, doctors that practice osteopathic medicine are labeled as DOs, Doctors of Osteopathic Medicine.
Allopathic medicine makes use of medications and surgery based on contemporary and modern-day research to manage and treat injury, illnesses, and diseases. This is the more traditional way of medical practice used by the first medical societies developed in the mid-1700s.
Osteopathic medicine, on the other hand, utilizes osteopathic manipulative treatment (OMT) which takes a holistic and hands-on approach involving techniques like palpation, stretching, subtle manipulation, etc. in treating patients.
It gives emphasis on preventative care and maintaining the health of all bodily systems in pursuit of improving the overall condition of the musculoskeletal system which Dr. Still believed as a key element of a person's health.
DOs also take into consideration different factors that may affect the overall health and wellness of a patient such as a lifestyle, environment, and nutrition among others. They advise patients with changes or adjustments to their dietary plans, ergonomics in the workplace, and their lifestyle.
It's like if given the scenario wherein a patient is experiencing a headache – an MD would prescribe some pain relievers while a DO would most probably use osteopathic manipulative treatment (OMT) where he would apply subtle manipulation on the area where the patient is feeling pain.
(Lakshya here – keep in mind that while this is how the training may be different – many DO choose to practice typical allopathic medicine alongside their MD colleagues. And they are really good at what they do!)
But in modern-day healthcare, there's really not much of a difference between DOs and MDs. Some DOs do not use osteopathic manipulative treatment often anymore, while many MDs also use the holistic approach while treating patients.
MDs and DOs can work in the same medical facilities and you won't notice much difference in how they treat their patients.
MD vs DO: Differences in Med School Education
The American Medical Association was founded in 1845, and it was arguably the starting point for MD degrees. This body is credited for the establishment of the modern curriculum and education standards of a degree in Doctor of Medicine, this includes:
A 4-year curriculum
2 semesters of 6-month lectures
3-month medical dissection laboratory
6 to 12-month attendance at a hospital
However, nearly 80 years later when Dr. William Osler introduced clerkship, historians argued that the formal model of MD degrees started based on this idea of giving med students real, hands-on experience under the supervision of licensed and experienced doctors.
The current model of MD degrees now follows a 4-year degree program, being employed in all 155 accredited and MD-granting schools. DO degrees, on the other hand, can be acquired from 38 accredited and DO-granting schools.
Medical schools offering MD degrees are accredited by the Liaison Committee on Medical Education (LCME). As for DOs, they attend osteopathic medical schools accredited by the American Osteopathic Associate Commission within the Osteopathic College Accreditation (COCA).
Of course, a student must have completed a 4-year pre-medical college degree prior to both MD and DO schools. Take note that pre-requisite courses vary depending on the school, but some of the most common pre-medical college courses are as follows:
Biochemistry
Biology
General Chemistry
Organic Chemistry
Physics
Statistics or Calculus
After acquiring their bachelor's degree, students of both degrees must have also passed the MCAT.
MDs and DOs undergo almost the same training. This includes the following:
4 years of medical school

3-7 years of residency program
DO degrees require students to complete 200 hours of training in osteopathic manipulative medicine wherein they learn manipulation techniques of the musculoskeletal system. But
As for board exams, medical students enrolled in MD degrees must take and pass the three steps of the United States Licensing Exam (USMLE). Students in osteopathic schools, on the other hand, take the Comprehensive Medical Licensing Examination (COMLEX).
Osteopathic med students can also take the USMLE, but allopathic med students are only allowed to take the USMLE.
MD vs DO: Residency Programs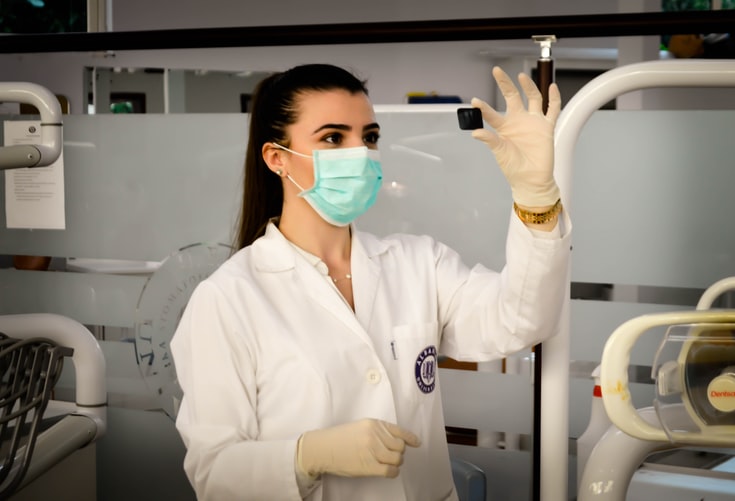 Regardless of whether you're a graduate of an MD or DO degree, residency duration is relatively the same, falling in 3-7 years depending on specialty choice.
Speaking of specialty choice, according to the American Medical Association (AMA), you'd find a large percentage of DOs who chose primary care specialties.
In fact, in 2018, 57% of DOs pursued careers in primary care specialties while only 32% of MDs chose primary care. The table below shows the breakdown of MDs and DOs who pursued different specialties involving primary care.
| | | |
| --- | --- | --- |
| Primary care specialties | MDs | DOs |
| Family Medicine | 12.7% | 31.9% |
| Internal Medicine | 12.9% | 17.8% |
| Pediatrics | 6.5% | 6.8% |
It's also noteworthy that primary care specialties are some of the least competitive specialties, thus stirring this bias against DOs that they are less competitive as compared to MDs in which a larger percentage of them pursue more competitive fields.
But of course, there are osteopathic residency programs specific only to DO students and graduates. Though even if you're a DO graduate, you can apply to both MD and DO residency programs. As for MD students and graduates, they can only apply to MD residency programs.
So even if you're a DO who upholds the principle of holistic patient care and preventative care, you can also pursue careers in specialties that are more procedural like Dermatology, Cardiology, Orthopedics, and General Surgery.
However, if you compare the acceptance rates of DOs to incredibly competitive MD residency programs, you'd find that the rates for DOs are significantly lower. An exception to this would only be the highly competitive primary care specialties wherein you'd find the acceptance rates equal for both MDs and DOs.
To summarize, you will see the main differences between the two practices of medicine in terms of education in the table below:
MD (Doctor of Medicine)
Similarities
DO (Doctor of Osteopathic Medicine)

Takes the United States Medical Licensing Exam (USMLE)
MD students and graduates can only apply to MD residency programs
Does not require additional training on OMM
Prevalent in urban and metropolitan areas
More MDs tend to specialize in highly competitive and procedural specialties
Uses the AMCAS application
A lot more of dual-degree programs such as MD/MPH and MD/Ph.D. is offered
A large proportion (67.4%) of physicians are MDs

Both can legally practice medicine in all 50 states of the U.S.
Requires a 4-year undergraduate degree
Must have passed the MCAT and completed 4 years of medical school
All physicians passed their board exams
Residency is 3-7 years long
MDs and DOs are prevalent across all specialties
Practices are both based on scientifically-proven treatments and modern-day research

Takes the Comprehensive Medical Licensing Examination (COMLEX), but can also take the United States Medical Licensing Exam (USMLE)
DO students and graduates have the flexibility to apply to both MD or DO residency programs
Students must undergo an additional 200 hours of training for osteopathic manipulative medicine (OMM)
Prevalent in rural areas
Most likely pursues careers in primary care specialties
Applies with AACOMAS
Only a few programs offer DO/Ph.D. degrees
7.3% of physicians are DOs
MD vs DO: Difference in Salaries
The average annual salaries of MDs are somewhat higher than DOs if you look at data and statistics. No, this doesn't have anything to do with the initials put after your name. The amount of money you earn, either as an MD or a DO, will most likely depend on the specialty you are in.
MDs tend to choose highly competitive specialties like Orthopedics, Cardiology, Plastic Surgery, Dermatology, Gastroenterology, and Radiology. In my post How Much Does A Doctor Make, you will see that it's the most competitive specialties that make the most money across all specialties.
Meanwhile, a majority of DOs pursue careers in the relatively least competitive specialties, particularly those that practice primary care – such as Internal Medicine, Family Medicine, Pediatrics, and many others. It's also these specialties that earn the least among all the specialties.
To give you a numerical idea, the average annual salaries of orthopedic surgeons for the year 2019 are $482K. How about the least earning specialty, Public Health & Preventive Medicine? Well, their average annual salaries in 2019 were $209K.
Another factor that comes into play in the difference in salaries between MD vs DO is the areas they tend to settle in.
DOs are more pervasive in rural areas, whereas MDs are prevalent in urban and metropolitan areas. MDs' salaries are slightly higher than DOs due to the expensive and much higher cost of living in urban areas as compared to naturally cheaper costs of living in rural communities.
Again keep in mind that these are generalizations. Many of the most well known Dermatologist & surgeons I work with are actually DOs. Often I don't even notice until I see their name tag. So take all of this with a grain of salt.
MD vs DO: Does This Mean MDs Are Not Holistic?
MDs and DOs are both legally allowed to perform surgery, give treatment and patient care, and prescribe medications across all 50 states in the U.S.
DOs take on patient care and treatment with a holistic approach, taking into consideration every element with regards to the patient in subject.
However, don't you think MDs are naturally holistic as well? MDs tend to focus more on treating the symptoms of patients with allopathic medicine as compared to DOs who specialize more in preventative care and musculoskeletal manipulation.
But of course, for MDs to treat the patients, they also need to look into other bodily systems that may be a factor in the disease or injury of the patient. MDs need information on the patient's medical history, underlying conditions, and nutritional intake among other potential factors.
We can't say that DOs are holistic while MDs are not. In the field of medicine, everything needs to be holistic because the human body is one big and entire system, after all.
Nevertheless, you'll still find studying osteopathic medicine an advantage especially if you're planning on pursuing a career as a primary care physician. And if you change your mind along the way, you can also still choose procedure-based specialties in the end!
Then again, what matters at the end of the day is whether you are skilled and competent enough to adequately take care of a patient and manage their illnesses and injury.
Those two initials after your name are just for show. Do you think your patients would care about that? Well, most likely not. If I were your patient, I just want you to treat me in the most efficient and effective way possible so that I can go home.
MD vs DO: Which Is Better?
In the United States, there are an estimated 800,000 physicians. Out of all these physicians, at least 50,000 of these are DOs. The remaining 750,000 are MDs. Thus, we can say that roughly only 10% of physicians are DOs.
There is definitely a large imbalance between MDs and DOs in the practice of medicine. Looking at the numbers and statistics, it's obvious that there are fewer students, graduates, and physicians learning and practicing osteopathic medicine than allopathic medicine.
Is this an indication that MDs are better than DOs? Well, yes and no. It's important for us to first take into consideration what context we want to compare these two practices of medicine.
MD vs DO: Would People Respect Me More If I Were an MD?
"If you want people to respect you, wouldn't it be better for you to pursue an MD degree?".
I mean, if you're planning to become a physician only for respect, then this path is not for you. There are other fields for you if you solely want respect. I can't imagine sticking out in this field for such a long time while spending every ounce of my money and sanity for such a vague goal.
On one hand, if you're the kind of person who wants to become a doctor for other goals but is still kind of conscious of what other people would think of you because of those two initials after your name – you don't have to be.
There definitely is bias against DOs, but this bias is always present in every profession. It's a social construct across all professions that would take years on end to be totally eradicated.
However, this bias is slowly deteriorating in the preceding years and the years to come. In fact, a quarter of medical students in the U.S. are already pursuing DO degrees over MD degrees.
When you're inside the actual medical workplace, both MDs and DOs are equally respected for their work. The image you build of yourself is the only thing that determines whether your colleagues and patients will respect you or not.
Competency, determination, teamwork, perseverance, and the way you treat others are the sole determining factors in the respect you are given.
MD vs DO: Where Would I Learn The Most?
Choosing between an MD and DO degree mostly depends on what you want to learn.
Do you want to learn more about procedural ways of treatment? Do you want to learn more about which medications are suitable for a specific condition?
Maybe you want to learn about how to keep people from being sick in the first place? Or maybe you just find the principle of a holistic way of treating patients more attractive than what the MDs believe in?
You have to choose the medical practice that would fit more into what you want to know and what you believe in when it comes to patient care and treatment.
It's given that the lectures, laboratories, and clinical rotations will vary between the two medical practices. But this doesn't necessarily mean that one is better than the other. What only matters is what you want.
MD vs DO: Is Osteopathic Medical School Easier To Get Into?
It is said that osteopathic medical schools are easier to be admitted to than allopathic medical schools. Historically speaking, it's because of the difference in the average scores of college graduates enrolling in DO medical schools, particularly with regards to MCAT scores and their GPAs.
The average GPA for MD students is 3.71, while the average MCAT score is between 510 – 511. The average MCAT scores for students admitted to a DO program in the United States, on the other hand, is 503.8, with an average GPA of 3.54. These statistics are for the years 2017 to 2018.
If you take a look at the individual reports on matriculants released by the AAMC (for MD schools) and AACOM (for DO schools) released every year, you'll notice that MCAT scores and GPA have always been higher for med school students and graduates pursuing MD degrees.
Allopathic medical schools tend to highly consider grades and MCAT scores of students in admissions, whereas osteopathic medical schools are ought to take the "whole candidate" as the primary priority on top of these numbers.
Those who are not as academically competitive as their classmates may opt to enroll in osteopathic medical schools due to the observed trend in the students being admitted there, which mostly includes students with lower GPAs and MCAT scores.
If you are less academically inclined, osteopathic schools can be a great option for you. I'm not saying you shouldn't try applying for allopathic medical schools, but depending on your needs and capacity – you should weigh out your options.
Acceptance Rates at Osteopathic Schools
But don't get too lax, acceptance rates at osteopathic schools are not that high as well. In the years 2017 – 2018, the highest acceptance rate among all osteopathic schools all across America was 25%, specifically Arkansas College of Osteopathic Medicine. That's not even the lowest.
Well, what about the lowest acceptance rate then? The average MCAT scores of college graduates who applied to Rocky Vista University College of Osteopathic Medicine Colorado were 505, which is slightly higher than the average MCAT scores for DO schools. Thus, their acceptance rate was only 3%.
I'm also not saying that you shouldn't even bother applying to DO osteopathic schools, too. It's just that, nothing in this field ever comes easy. Whether you're applying to an allopathic or osteopathic school, don't expect everything to go smooth.
Neither of these fields is easier than the other. After all, it's still medicine.
MD vs DO: Myths of Osteopathic Medicine
Osteopathic medicine is not as widely accepted in many states as allopathic medicine. But it is without a doubt that these two medical practices are still unique in their own ways. Thus, creating some kind of misconceptions about osteopathic medicine.
Here are 6 common myths regarding osteopathic medicine as stated by Medical School Headquarters.
1. DOs are not real doctors.
DOs have undergone medical schools and have passed their board exams to become licensed. How are they not real doctors? They employ different patient care and treatments, but that doesn't make them any less of a doctor.
In fact, some of the best doctors I work with are DOs. The letters behind your name don't indicate your capability.
2. DOs have limited practice rights.
Both MDs and DOs are legally allowed to provide care and treatments to patients across all 50 states in the U.S. DOs are not restricted to any of the medical practices and methods that MDs make use of, and that includes writing prescriptions.
3. Osteopathic medicine is a drugless form of medicine.
One of the biggest differences between allopathic and osteopathic medicine is the latter's employment of osteopathic manipulative treatment. We are introduced to this idea that osteopathic is the opposite of allopathic, therefore, it is drug-free.
This is not true. DOs can write prescriptions without any limitations to any of the medications that MDs prescribe, as well.
Medical students pursuing degrees in DOs train for an additional 200 hours to learn osteopathic manipulative treatment. Hence, they incorporate this form of treatment to traditional medicine.
4. DOs are similar to chiropractors.
DOs and chiropractors are not the same. Though they do focus more on the musculoskeletal system, there are still a few notable differences between the two. The only thing you need to know is that the main specialty of chiropractors is on the alignment of the spine. They mostly treat muscle and joint pain by adjustments to the vertebrae of the spine.
Whereas, DOs are more holistic and concentrates on the whole body structure of a patient. They treat a broader range of disorders and utilize a greater variety of techniques on manipulating the body.
5. DOs are just doctors who couldn't get into MD schools.
We are fed with the misconception that DO school is a secondary choice for those who believe they are not competent enough for MD schools. This is mainly due to the disparity in the average MCAT scores and GPAs of matriculants in DO and MD schools.
While it is true that DO schools attract college graduates who are less academically inclined, it's not a place for consoling those who can't get into MD schools.
A lot of students are just more comfortable in the philosophy that osteopathic medicine employs. These students could also have a large interest in the musculoskeletal system as compared to others.
Hence, these students pursue DO degrees for their own goals.
6. Osteopaths are the same thing as osteopathic physicians.
Osteopathic physicians are medical doctors. Therefore, they can prescribe medications, perform surgery, and provide patient care and treatment. They have the choice to specialize in different fields of medicine. These physicians are exclusively trained in the U.S.
Osteopaths, on the other hand, give a particular sole focus on osteopathic manual treatment compared to osteopathic physicians which are not limited to the medical treatments that MDs utilize. Also, they are not exclusively trained in the U.S. as they are trained in many countries all around the world.
Commonly Asked Questions About MD vs DO
Can A DO Become A Surgeon?
Yes, they can! DOs are not only restricted to primary care specialties, but they can choose whatever specialty they desire.
Do MDs Look Down On DOs?
Having a bias against DOs wouldn't make sense because the MDs and DOs themselves in the workplace are not pitted against each other, unlike what the majority thinks. These doctors are equally respected. What matters at the end of the day is if you're a good physician.
Can You Change From DO to MD?
If someone wanted to convert his DO degree to an MD degree, they could. Yes, it is possible. However, in order to do so, there's no easy one-time process there.
One would have to study in an allopathic school and undergo all those years in med school again. You also have to pass all three steps of USMLE to be licensed again as an MD.
I don't think it's worth going through all that trouble just to become licensed again as an MD. As we have already tackled, there's not much difference between those two except for the additional training on osteopathic manipulative treatment.
If you're worried about the two initials after your name, you don't have to be. Both DOs and MDs are equally respected and the bias against DOs is slowly fading away.
Is DO Easier Than MD?
Nothing ever comes easy in the field of medicine. Nothing is easier or harder than the other. You may think that it's easier to get into DO schools with mediocre GPAs and MCAT scores, but that is not always the case. Whether you're an MD or DO, you're still going to work hard to get to your goals & dreams.
Osteopathic vs Allopathic Residency
There are specific residencies for DOs, which of course, give particular focus to osteopathic manipulative treatment. However, some DOs tend to specialize in MD residencies, too.
What about MDs? Could they also apply to osteopathic residencies? This wasn't the usual case… until now.
Before, there have been two separate accreditation systems for residency programs. For DOs – the AOA, as for MDs, the ACGME.
DO students can apply to both AOA and ACGME. Whereas MD students could only apply to the ACGME residency programs.
However, this would change due to the upcoming residency merger. MD students are not only restricted to ACGME residency programs, anymore. Starting in July 2020, they could also start applying to AOA residency programs. No more restrictions meaning more options for MDs.
What does this mean for DO students? Well, it wouldn't turn out as pretty as it were for DO students who may be left behind in their GPA and board scores. It's more competitive now. Hence, MDs and DOs alike are encouraged to do their best more than ever.
Is It Harder For DOs To Get Residencies?
Board directors could have a biased view against DOs that they're less competitive than MDs, putting them at a disadvantage. But then again, it's up to you to prove your competency and show that you could even be better than MDs.
The information presented on the acceptance rates at osteopathic medical schools is based on the statistics provided by Med Edits. We also give credit to Medical School Headquarters, Medical News Today, and MyHeart.net which served as sources for this blog post.
So, that's it for this post on MD vs DO! I hope this post has enlightened you on the differences and similarities between the two medical practices.
Found this post helpful? Take a look at our other blog posts!
Thanks for reading this guide everyone!
If you want more tips & advice for medical school, check out our full library of free guides, video courses, and worksheets in the Med Vault!
We are adding free eBooks & courses just for you every month. Just get your access here.