A lot of factors can chime in when choosing which medical school to apply to, and without a doubt – med school rankings are one of those.
In this post, we're going to reveal the med school rankings in different areas and in the whole world!
Do Med School Rankings Matter?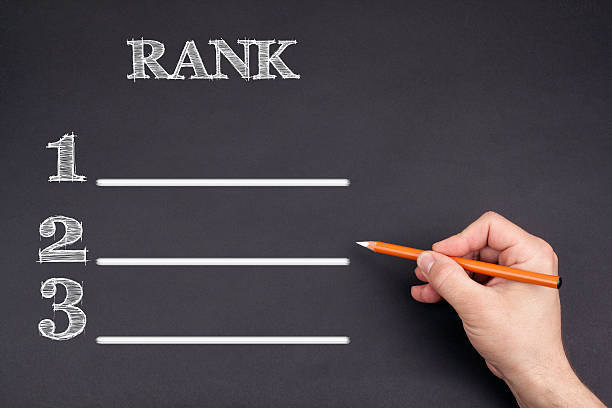 We are magnetized by the myth that top-ranking medical schools produce physicians and doctors that are better, smarter, and more competent than low ranking schools. Makes sense, matriculants have above average GPAs and MCAT scores in or above the 98th percentile.
This concept of rankings is more amplified in fields outside medicine such as law, business, and engineering among others. Graduates from high ranking schools tend to apply and get accepted to higher-paying and prestigious jobs.
While med school rankings are indeed heavy considerations for pre-med students in choosing the best medical school for them, these rankings play little to none roles when applying for residency programs after med school.
Every med school graduate has his place in the clinical setting, especially now that demand for doctors is continuously increasing in the US. Simple economics explains that higher demand for physicians will result in a shortage of 64,800 doctors by 2025.
With the increasing need for physicians, I am betting that almost every hospital and clinic would need all the residents they can get – without the slightest consideration towards the medical school they graduated from.
Best Medical Schools In The World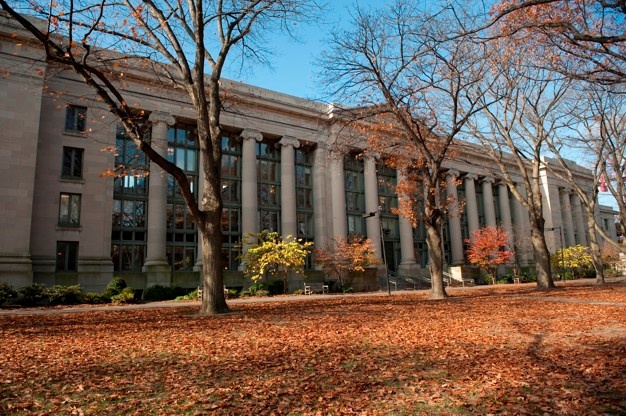 Nevertheless, here are the top 10 best medical schools in the world as of 2021. The medical schools presented here are sourced from the QS World University Rankings by Subject which is based on academic reputation, research impact, and employer reputation.
1. Harvard University
Harvard University takes the crown yet again for the best medical school in the world. Harvard Medical School has a faculty-student ratio of 13.6: 1, meaning that full-time faculty on staff amounts up to 9,655! Full-time tuition is $63,400 whereas the application fee is $100.
Harvard doesn't come as a surprise as to why they're #1 in this list of med school rankings as they have been continuously innovating and influencing medical education ever since 1782.
Located in Boston's Longwood Medical Area, students pursue the Pathways program wherein they study core scientific concepts and develop clinical skills prior to principal clinical experiences in their second year. They are also allowed to acquire joint degrees, like an MD/PhD and MD/MBA.
2. University of Oxford
Oxford University provides a medical school with a well-rounded intellectual training that particularly emphasizes basic science research. Their medical curriculum still follows a distinct three-year pre-clinical stage which includes studying towards a BA Honors degree in Medical School. All of these are then followed by a three-year clinical stage.
Located in the city of Oxford, England, the school is relatively small as they only admit 150 students per year. This enables students and faculty on staff to study and work in a relaxed and laid back environment.
3. University of Cambridge
The University of Cambridge's School of Clinical Medicine is based on the Cambridge Biomedical Campus and at Cambridge University Hospitals NHS Trust. They offer a broad-based clinical curriculum which encompasses primary, community-based, and hospital care.
Cambridge boasts to be one of the most exciting medical centers in the UK – a place wherein high-quality clinical care is backed up by phenomenal teaching and research.
They offer a four-year standard and graduate course which integrates core medical science and clinical medicine. Cambridge has an annual intake to its Standard Clinical Course of around 260 students ever since September 2017.
4. Stanford University
Stanford University's School of Medicine has full-time tuition of $60,234 with an application fee of $95. Faculty-student ratio at Stanford is 2.2:1, in which full-time faculty on staff rounds up to 1,096.
Located in Stanford, California, their community is only composed of 90-100 students which enable the students to build a strong sense of diversity and inclusion. They also have another campus in Silicon Valley, dubbed as the country's innovation center.
Their curriculum includes offerings such as a flexible MD curriculum accompanied by multiple learning pathways, a diversity of clinical and leadership opportunities within and outside of Stanford.
5. Johns Hopkins University
The John Hopkins School of Medicine offers their Genes to Society curriculum which pairs academics with concurrent clinical experience. Students also have the option to earn a traditional MD, a PhD, or both within a course of 8 years.
John Hopkins receives a hefty and healthy amount of funds for research purposes from the National Institutes of Health. The institute is also known for running leading research centers such as the Brain Science Institute and the Institute of Genetic Medicine.
With its medical campus located in Baltimore, John Hopkins stimulates the idea of community among students by dividing them into one of four colleges namely, Nathans, Sabin, Taussig, and Thomas.
Its full-time tuition is $54,900 with an application fee of $100. The faculty-student ratio is 5:1, wherein 2,359 are full-time faculty on staff.
6. Karolinska Institutet
Tying with Johns Hopkins University, Karolinska Institutet is one of the world-leading medical universities located in Stockholm, Sweden. You'd be amazed that the medical and health sciences research at Karolinska Institutet covers about 40% of the overall medical and health research conducted in all of Sweden.
Karolinska Institutet has a particular and sole dedication to the medical and health sciences disciplines as the students and staff both have the same focus. The university is home to 6,000 students in 15 different undergraduate programs, one-year or two-year master programs, healthcare programs, and single course programs.
They take pride in their professors as they spend all of their time teaching or conducting medical and health research which enables them to stay on top of medical developments.
7. University of California, Los Angeles (UCLA)
UCLA's David Geffen School of Medicine's curriculum is divided into three phases: Human Biology and Disease, Core Clinical Clerkship, and 4th Year Colleges. David Geffen's School of Medicine indicates that this instills lifelong learning for its medical students.
The school provides its students with the chance to earn a combined degree such as MD/PhD through the Medical Scientist Training Program, and an MD/MBA through the UCLA Anderson School of Management.
Its tuition fees are $36,374 for in-state medical students whereas out-state medical students pay for a full-time tuition of $48,619. The School of Medicine has 2,847 employed full-time faculty, making their faculty-student ratio a 3.9:1.
8. University College London (UCL)
University College London's Medical School is located in central London with an annual total intake of only 350 students. Its goal is to produce the so-called "UCL Doctor" – defined as a highly competent and scientifically literate clinician practicing a person-centered medicine approach in the modern world.
The first years of their 6-year curriculum have a traditional teaching style comprised of lectures, seminars, tutorials, and lab works. UCL'S Medical School later on provides clinical experience in the later years that takes place at University College Hospital in Bloomsbury, The Royal Free Hospital in Hampstead, and the Whittington Hospital in Archway.
Foundation Trusts, Associated University Hospitals, and District General Hospitals are also among the places where clinical teaching takes place.
9. Yale University
Yale School of Medicine deviates from the common curriculum of teaching as they don't grade or rank students for the first two years of education. Students are encouraged to take responsibility for their medical education through pre-clinical cases in the form of small seminars. Attendance isn't taken into account and tests are also optional.
Yale offers joint programs for their through students like MD/MPH, MD/MHS, MD/MBA through the Yale School of Management, MD/MDiv through Yale Divinity School, and an MD/JD through Yale Law School.
Located in New Haven, Connecticut, their faculty-student ratio is 4:1 wherein 1,668 full-time faculty are employed. Full-tuition is $62,974 whereas the application fee costs $95.
10. Imperial College London
Imperial College London's Faculty of Medicine links to a wide range of National Health Service trusts, hospitals, and clinics which gives students access to a large and diverse pool of patients. This provides medical students the chance to gain a variety of clinical experiences.
They boast as one of the largest faculties in Europe, comprised of experts at the cutting edge of research. Students can learn alongside these experts, clinicians, and researchers enabling them to undertake their own research under direct supervision.
11. University of California, San Francisco
The UCSF's School of Medicine has an annual intake of 643 students with a total of 2,740 full-time faculty, giving them a faculty-student ratio of 4.3:1. In-state students pay a full-time tuition fee of $35,649, whereas out-of-state students pay $47,894.
They take pride in being the only medical school in the US to consistently remain in the top five medical schools for biomedical research and primary care education for 10 years in a row.
Best Medical Schools For Surgery
If you're planning to specialize in surgery, choosing a medical school that excels in their pre-clinical surgery courses will play a large role in your career. In this list of medical school rankings, here are the top 3 best medical schools for surgery ranked by US News.
1. Johns Hopkins University
The Johns Hopkins University Department of Surgery offers a Surgery Apprenticeship Program (SAP). This is a summer fellowship that will enhance the educational experience and investigative skills in both research and clinical aspects.
Subinternship in Surgery is a course offered by the Johns Hopkins Department of Surgery that provides advanced, supervised participation in clinical care for medical students with an interest in applying for a surgical residency.
This course is designed to provide an in-depth and comprehensive experience for surgical patient care and management. There's no doubt that Johns Hopkins University serves as the #1 medical school in surgery as students are expected to be an integral part of the surgical team, managing assigned patients.
2. University of California, San Francisco
UC San Francisco's School of Medicine is one of its kind as it is the only medical school ranked in the top five in all eight specialties covered by the US News survey in 2020: 3rd in anesthesiology, internal medicine, obstetrics and gynecology, and radiology; 5th in pediatrics, psychiatry, and family medicine; and 2nd in surgery.
Being one of the leading surgical departments in the world, they have a rich history of scientific, educational, and clinical advancements. UCSF is home to one of the largest clinical services performing a high volume of procedures allowing surgeons to continuously improve their skills.
3. Harvard University
Ranking #3 in this list of med school rankings for best medical schools for surgery, HMS lives up to this reputation through their Surgical Leadership Program which is designed for surgeons seeking to acquire the non-technical and executive skills required for them to take over leadership positions as heads of departments, divisions, projects, and institutions.
Participants in the Surgical Leadership Program that achieve the objectives of the program are awarded a Harvard Medical School Certificate of Completion.
Ivy League Medical School Rankings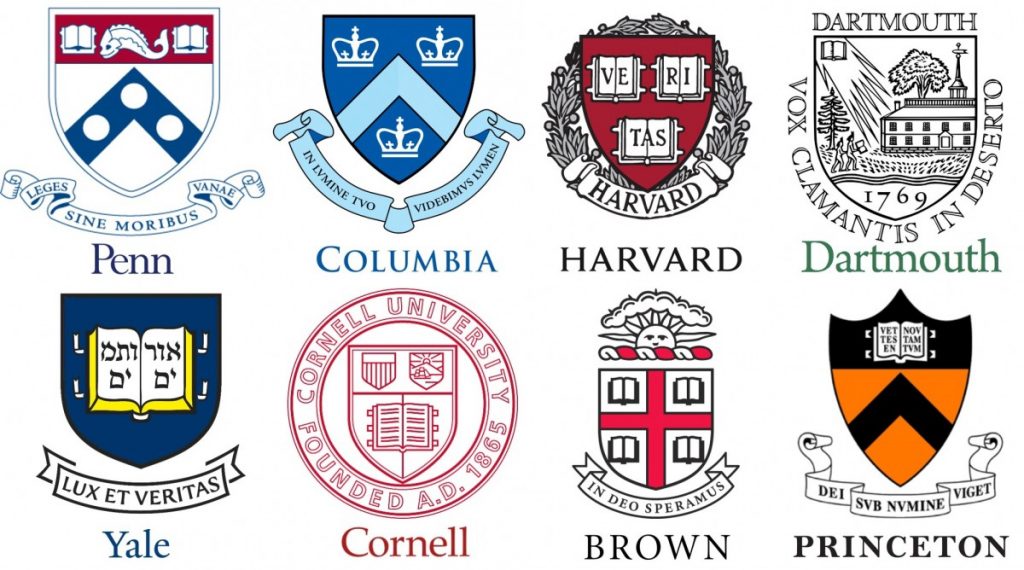 Source: Medium, The True Value of Ivy League
Ivy League medical schools stand high as they hold the best reputations for high scholastic achievement and social prestige among medical schools in the US. These institutions have been around for as long as you can imagine, making them leaders in medical research.
Students matriculating into Ivy League medical schools have exceptional and high average GPA and MCAT scores. This might even be an understatement for the subject matter since the top five schools in this list have almost perfect GPAs (3.9 and above) and MCAT scores above the 98th percentile score.
The top five medical schools in the Ivy League have tuition fees for in-state and out-of-state medical students circulating from $62K to $65. They are as follows.
Harvard Medical School
University of Pennsylvania Perelman School of Medicine
Columbia Vagelos College of Physicians and Surgeons
Weill Cornell Medical School
Yale School of Medicine
Best US Med Schools For Research
The top 3 best med schools for research based on the US News med school rankings for the year 2021 are as follows.
3. University of Pennsylvania
Located in Philadelphia, Pennsylvania, the University of Pennsylvania's Perelman School of Medicine serves as the first medical school and first school hospital in the US – making them one of the longest leaders in the field of medical education.
A course of six different modules being offered at Perelman School of Medicine stresses effective leadership and teamwork for physicians. The school provides its students with hands-on experience in simulation facilities such as Flyers/76ers Surgery Theatre.
Perelman has an annual intake of 612 students being supported by 2,642 full-time faculty on staff, making their faculty-student ratio a 4.3:1. Full-time tuition fee is $59,910 with an application fee of $90.
Best US Med Schools For Primary Care
The top 3 best med schools for primary care based on the US News med school rankings for the year 2021 are as follows.
1. University of North Carolina – Chapel Hill
The University of North Carolina – Chapel Hill's School of Medicine employs a traditional four-year medical curriculum, with the options to acquire summertime electives and their intensive nine-week Medical Education Development Program designed for non-academically inclined, socially disadvantaged, and indigenous students.
UNC's School of Medicine handles more than 30 specialized centers and institutes such as the Center for AIDS Research and the Bowles Center for Alcohol Studies.
The faculty-student ratio is 2.3:1 wherein the annual student intake is 752 and full-time faculty on staff is 1,761. Full-time tuition for in-state students are $32,746. Out-of-state students, on the other hand, pay a more hefty full-time tuition fee of $60,140.
3. University of Washington
Located in Seattle, Washington, its School of Medicine divides students into six colleges: Rainier, Wind River, Denali, Big Ski, Snake River, and Columbia River. Each college is assigned with its own mentors and advisors to assist students throughout their 4 years in medical school.
University of Washington School of Medicine provides benefits to its graduate students such as university-owned apartments. Medical students have plenty of off-campus housing options within Seattle, as well.
Students can complete several six-week clerkships in Washington, Wyoming, Montana, Alaska, and Idaho wherein they can demonstrate expertise and present researches at the Western Student Medical Research Forum.
The school has an annual intake of 1,113 students supported by 3,022 full-time faculty – making their faculty-student ratio of 2.7:1. Tuition fees for in-state students is $37,635, and $67,830 for out-of-state students.
__________________________________________________________________
Information presented on this list of med school rankings is based on Prospective Doctor, QS World University Rankings by Subject, and US News. Check these out for more updated information!
Anyway, that's a wrap on this list of med school rankings for the year 2021! I hope you have found this blog post insightful and enjoyable.
Found this post helpful? You may want to check out some of our other blog posts!
If you want access to our full library of guides and free courses for med students, check out the Med Vault!
This is a completely free library of step-by-step eBooks & video courses that can help you on your medical journey!
Get access to the Med Vault here.
I also want to share with you my best strategies and tricks on how you can succeed on your medical journey with my best selling Triple Bundle Books!
Check out how I went from barely passing my exams to graduating med school with a 3.9 GPA in these resources. It worked for me and it could also work for you!
Again, thanks for stopping by!