What are medical school chance predictors? If you are a student aiming for med school, you probably stumbled upon these chance predictors online since they are easy to find.
Can a web-based algorithm and program tell your chances of getting in? Are they even decently accurate?
Continue reading our article to find out!
How Do Medical School Chance Predictors Work?
You probably encountered dozens of websites that help you pick out a medical school where you have a high chance of getting in. These sites are mostly called medical school chance predictors.
How do medical school chance predictors work? You choose a site or predictor and input everything they are asking.
After inputting your data, the site will provide your chances of gaining admission. Most websites would also provide you with a list of schools where you have a good shot at getting accepted.
What Does A Medical School Chance Predictor Need?
Every chance predictor is different. They are asking for various things as they have their own algorithm and criteria.
Though, for most calculators, they ask for your GPA, section scores, MCAT, state of residence or location, and ethnicity. Some sites would also ask about your graduate degree, as well as your research and clinical experience.
Want Better Grades In just 3-Steps?
Get Access To Our Free 3-Step Study System To Get Better Grades With Less Time & Stress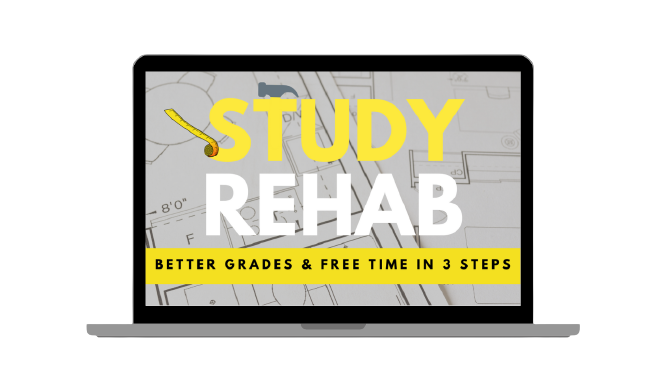 Should You Trust Medical School Chance Predictors?
Med school chance predictor calculators and scoring systems were mainly developed for applicants as a sort of guide to determine their candidacy and chance of getting accepted. Over the years, med school applicants use these calculators to judge their competitiveness to get into their target medical school.
These chance predictor calculators are subjective and not perfect by any means. Although, you can treat them as a first step to figuring out how many medical schools you should apply for.
Chance predictors do not decipher your overall competitiveness, character, and skills. All of these calculators have their flaws, especially since they have no way of considering everything in your medical school application.
They don't consider your letters of recommendation and personal statement, which are also vital parts of your application.
Medical school chance predictors are tools that can provide you a sense of how you could potentially be evaluated by medical school admission committees. There are thousands of competing applicants every year, and admission committees have systems and cut-offs put in place to filter them out.
Though, that does not mean that you shouldn't use chance predictors.
Bonus: Want better grades with more free time (and less stress)? Get access to our free 3-step study system here to see what other top students do that you may not be doing!
How To Use Med School Chance Predictors Properly
You can use these predictor calculators to give yourself a subjective overview and an initial gauge of your competitiveness and chances. You can use the information and results to create an initial list of medical schools to which you can apply to.
Once you have your list of medical schools, you can filter down to more relevant schools based on your competitiveness and interests.
The bottom line is that while you can't trust medical chance predictors 100%, you can still use the results as a basis and guide. There is no harm in trying them out, as long as you don't rely on the results entirely.
Get The Exact 8-Steps I Used To Get A 3.9 GPA In Med School For Free Below!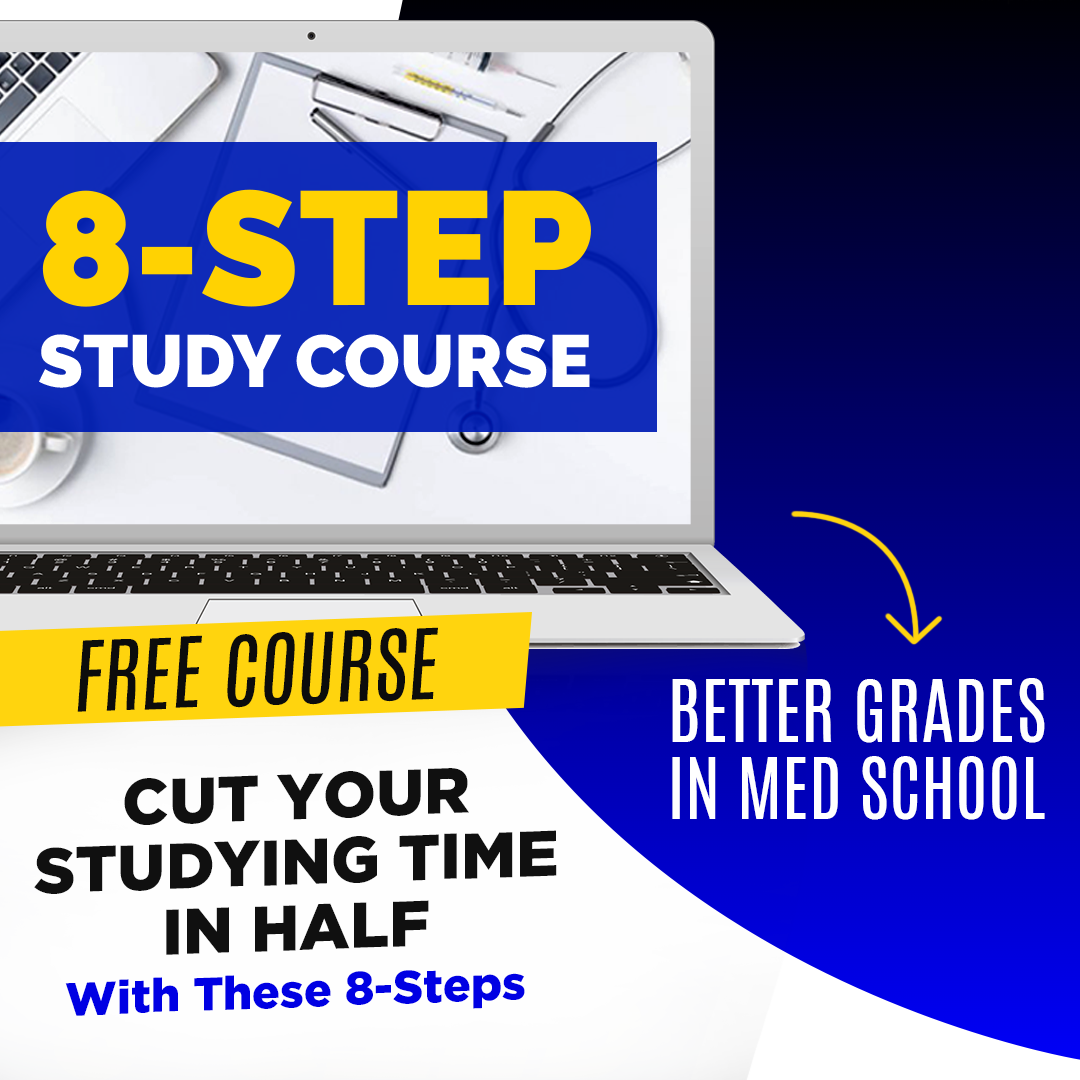 How Many Medical Schools Should You Try Applying For?
There is no universally ideal number of med schools you should apply for, but it is always better to aim for many. The average number of schools that applicants apply for is 16.
Technically, applying to more medical schools increases your chances of getting accepted. Though, there is a downside to that.
Applying to so many medical schools divides your attention so there is less effort given to each application. It is also exhausting — financially, mentally, and physically.
To make it easier for you, make a list of medical schools you are considering and place them in categories; reach, safety, and target. You can use a medical school chance predictors for recommendations.
If you are worried about an aspect of your application, it would be wise to apply to more medical schools. If you have a GPA lower than 3.5 or an MCAT score below 510, consider applying to more than 20 schools.
Before finalizing your list, make sure to consider everything, especially your priorities and preferences. Consider your location and ability to pursue your interests.
Also, make sure to think about your constraints, mainly the financial costs. You have to worry about the AMCAs, the secondary application costs, interview costs, and travel expenses.
Medical School Chance Predictor Calculator That You Can Use
There are several well-known and reputable medical school chance predictors online if you want to try! Here are some sites you can visit:
The LizzyM Score is a chance predictor calculator and metric that originated on the Student Doctor Network — an established forum and blog for health professionals and pre-medical students.
The results of this calculator continue to be a common and standard way of gauging the competitiveness of medical school applicants everywhere.
LizzyM uses your MCAT, GPA, and ethnicity to generate a score that estimates your chances of getting into various medical schools. Using the results, you can create a list of medical schools within your score range, and expect that most of these schools will grant you an interview.
A LizzyM score consists of a simple equation that scales up your GPA by a factor of 10 and adds it to your pre-2015 MCAT score:
GPAx10 + MCAT = LizzyM Score
For students who took the MCAT post-2015, convert your scores to the equivalent percentile of the former MCAT score.
A good LizzyM score is highly dependent on the medical schools an applicant is interested in. A 70+ score range means that you have a high chance of getting into the top 20 medical schools like Harvard, Yale, Columbia, UPenn, and Stanford.
A 67-69.9 score range means you have a chance of getting accepted in one of the top 50 institutions such as Brown, Iowa, Nebraska, Minnesota, and Indiana.
A 65-66.9 range includes lower-ranked allopathic medical schools, while the 59-64.9 range includes some top-tier DO schools.
Though, do keep in mind that LizzyM has many limitations. Do not use it as the sole factor in making your list of medical schools.
Want Better Grades In Med School In Less Time Using Just 3 Steps?

Click Below To Get FREE Access To Our Study Course To Discover The 3-Steps Hundreds Of Med Students Have Used To Increase Their Grades & Efficiency While Studying Less
MedChances can calculate your chances of admission to several medical schools. Using this tool can help you confidently identify the schools you can try applying for.
This calculator offers free medical school admission predictions to pre-health advisors and pre-medical students. It uses the admission data from thousands of former med school applicants to create a predictive model that gives meaningful estimates of your chances of admission to all medical schools in its database.
It was created by a group of Columbia and Duke University students after experiencing first-hand the struggle and frustration of applying for medical school. They applied their own experience in statistics and machine learning to create MedChance's chance predictor.
To use MedChances, you will need to register on the site. Fill out the profile with the necessary information; GPA, MCAT score, major, and other relevant information.
The site also asks for the medical schools you are currently eyeing. You may also use their 'school finder' option if you want to find schools that meet your interests and needs.
Upon filling out everything, the site will instantly give you the results. To ease the minds of those who are skeptical about the site, they display the accuracy of their algorithm for each medical school.
Like LizzyM, Medchances also has its limitations and flaws. Don't lower or raise your hopes based on the results.
Prospective Doctor's chance predictor calculator can guide applicants as they start to assemble their list of medical schools. This calculator considers the consistent top factors in medical school admissions.
PDr Medical School chance predictor features information from the 2019 matriculation year. It also uses the admission data from all medical schools included in its database.
You will need to fill out your GPA, MCAT score, ethnicity, and state of residence. For the results, the site will give you various medical schools that they separate according to categories — far undershoot, undershoot, target, reach, and far reach.
Far undershoot and undershoot schools are those beneath your target range. They typically don't interview overqualified applicants to avoid the risk of not filling their class.
Target are those schools where you have the best chances of getting accepted. Typically, your range closely mirrors the range they often accept.
Reach and far reach schools are those where you are still in contention for. You will have to rely more on the other strengths of your application if you want to be admitted.
Other strengths include your essay, extra-curricular activities, and more.
PDr does not consider the more personal and unique components of an applicant. Therefore, it does not guarantee any admission decisions.
Get The Exact 8-Steps I Used To Get A 3.9 GPA In Med School For Free Below!
BeMo has a solid reputation for helping students reach their academic and career goals. They believe that everyone deserves access to higher-level education.
BeMo now has a medical school chance predictor you can use to find your perfect medical school match!
You will only need to input certain relevant information such as your GPA, location, and MCAT. The site also asks whether you have significant research, clinical, or leadership experience.
BeMo needs to know whether you have experience with non-medical community service or volunteering.
Upon entering all details and stats, click submit. You will need to give your email address to receive your results. A few seconds later, you will receive an email that contains a table with all schools in their database. It will clearly state which medical school you are eligible for and not.
Like the other medical school chance predictors in this list, the results are not 100% accurate. Do not pick your medical school based on the results.
Bonus: Want better grades with more free time (and less stress)? Get access to our free 3-step study system here to see what other top students do that you may not be doing!
It is incredibly daunting and scary to be a medical school applicant. With the increasingly tight competition for slots in medical schools, it is normal to feel constantly restless and worried.
It is why many pre-medical students turn to medical school chance predictors for hope. These calculators can serve as your guide to gauge your chances in your top-choice medical schools.
Although, be mindful of their flaws. Prediction calculators rely heavily on statistics and numbers.
Take note that stats change every year. Also, there are other personal components to your medical school application that these calculators fail to consider. Use the results as a guide for making your list of medical schools.
Get The Exact 8-Steps I Used To Get A 3.9 GPA In Med School For Free Below!
You may be in medical school and you want tips and strategies that will help you avoid pitfalls and become more successful. Study better and have better time management and productivity with the Domination Bundle!
The Domination Bundle is literally all the guides and resources that I have put together when I was in medical school and things that I wish that I used back then. And it's been reviewed by hundreds of students. So check it out here if you're interested.
Did you find this article interesting? Try checking out these related topics for more information:
Until the next one my friend…