Before embarking on the steep and rigorous journey named 'medical school,' it is only natural for you to wonder about the odds of completing and making it to the end of the road. Aside from the graduation rates, it is also necessary for pre-med students to know the medical school dropout rate.
Medical school is akin to a roller coaster — it pulls you through the highest of highs and then drops you to the lowest of lows.
Becoming a doctor or physician is truly a highly-esteemed and lucrative profession. It takes hard work and tenacity to get through an entire med school program.
With the daunting challenge of med school comes extreme stress. It is no surprise that several med students drop out before they can graduate.
Continue reading to know the dropout rate, the reasons, and more!
What Is The Medical School Dropout Rate?
The overall dropout rate around the globe is hard to determine accurately. It is essentially different for every country.
For a rough estimate, the overall dropout rate in medical school is about 10%. However, it is pretty hard to find reliable statistics.
Alongside dropout rates, it is also necessary to look into graduation rates. Students who entered med school with a solid commitment to complete the program are 81.6% – 84.3%.
That places the dropout rate for a standard, 4-year program between 15.7% and 18.4%, as claimed by the Association of American Medical Colleges.
While most med students finish the program and graduate, this rate still tends to be lower than those who take a year or an additional 4-5 years in the case of combined majors.
Bonus: Want better grades with more free time (and less stress)? Get access to our free 3-step study system here to see what other top students do that you may not be doing!
Amazingly, about 90% of med students in 5-year programs graduate. It might surprise most people that taking a couple of extra years in med school dramatically increases their likelihood of completing the program. Though, it makes a bit of sense if you think about it.
These people have more motivation to finish since, in their perspective, they spend more time on it than the average. An extra year or two pushes them to continue and strive to survive med school.
The AAMC found that about 95.5% of med students in 6-year programs graduated. That is notably higher than the graduation rate of those who went through the standard 4-year medical school program. That equates to a dropout rate of less than 5%.
Want Better Grades In just 3-Steps?
Get Access To Our Free 3-Step Study System To Get Better Grades With Less Time & Stress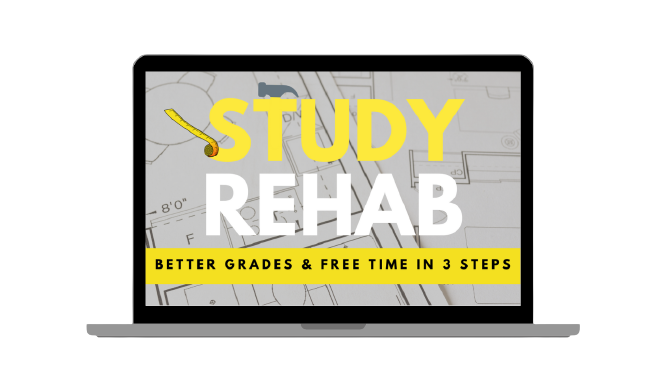 Why Do Med Students Dropout?
Surprisingly, as intimidating as med school sounds, most students tend to drop out for non-academic reasons.
With the consistent climb of non-academic attrition, it is wise to know the leading causes of this before applying and joining a medical school.
Overconfidence Or Unpreparedness
Med school is a steep learning curve for just about anyone. Entering medical school unprepared or overconfident can inevitably lead to burnout and stress, resulting in the student's downfall.
Unpreparedness does not typically refer to academic challenges. Those who made it into med school have proven they're academically gifted.
It's just that most students find themselves unprepared for the demands of med school, nor are they prepared for their expectations to be shattered.
Those overconfident in their own skill will also find themselves on the road to failure. Often, arrogant med students skip asking questions as they do not want to be viewed as incompetent and refuse to show any sign of weakness.
Burned Bridges
An overlooked area to consider is the relationship with others in medicine. The committee handles the case if an issue or problem arises during your time in medical school.
Getting on the wrong side of powerful and influential people in your schooling, residency, and career is a severe misstep you should avoid.
Be friendly to everyone you encounter, including the medical staff, nurses, medical assistants, and more. You can never know how much power and influence they hold.
Family Stress
Family stress can play a major role in medical school dropout rates. It could be many things, from dealing with an unsupportive spouse or parents, caring for a sick member, or having a child enter the scene.
More often than not, a student will choose to prioritize their family life over med school. That is why personal lives are a significant factor in graduation rates.
Ensure that everyone involved knows the challenges ahead before you can even begin medical school.
Get The Exact 8-Steps I Used To Get A 3.9 GPA In Med School For Free Below!
Wrong Career Choice
It is not entirely uncommon for med students to realize that they chose the wrong career. It can be challenging for them to accept and stomach that becoming a doctor is not for them, especially if you have the expectation ingrained thoroughly.
Some medical students follow in the footsteps of their doctor parents. While others imagine the prestige of earning the title of doctor, only to discover that they have a chronic case of nerves and squeamishness when dissecting cadavers.
When med students realize that they are not cut out for the profession, they have no other choice but to drop out. That's both money and time wasted.
So, before entering medical school, do some soul-searching to ensure that it is the path you want to take and embark on. Even if you are the most logical person in the world, still spend the time contemplating your reasons for wanting to pursue a career in medicine.
Illness
Medical student syndrome is a popular terminology for a reason. Several students experience hypochondria as they learn and go over the slew of diseases and illnesses that could harm the body.
While some med students experience fear and anxiety about getting sick, others genuinely get sick. Medical school is a taxing experience.
Several students are mentally exhausted, stressed, and sleep-deprived. It's taking a toll on most of them, hence the reason for needing to drop out.
Medical students risk suffering from depression or depressive symptoms in med school. Unfortunately, illness is a significant part of med school dropout rates.
They are exposed to abundant stress, long hours, and unique bugs.
Bonus: Want better grades with more free time (and less stress)? Get access to our free 3-step study system here to see what other top students do that you may not be doing!
Changes in Life Circumstances
Medical students spend anywhere between 8-10 years in med school. There's a low chance that your life circumstances don't change as you progress through the various levels of med school.
You go through the 4-year program at college, followed by med school, then the residency or fellowship period. That is an extremely long time.
Entering med school doesn't mean your life outside of it stops. Sometimes, events in your life can impact your ability to stay in med school.
Finances, falling in love, having kids, death in the family, or severe illness of a family member can all pull you away from your med studies.
What Jobs Can You Get If You Drop Out Of Med School?
Some people are realizing that spending years in med school, amassing thousands of dollars in student debt, and devoting the next four or five (maybe six) decades of your life to juggling a fast-paced career is not for them. If you have similar feelings, you are not alone.
There are med students—current and past—who swore that if they were to go back in time, they would have chosen another career.
Fortunately, there is no reason to wave your dreams of having a successful and profitable career in the healthcare industry goodbye. If you want to change course or direction, there are a few career options for medical school dropouts!
Want Better Grades In Med School In Less Time Using Just 3 Steps?

Click Below To Get FREE Access To Our Study Course To Discover The 3-Steps Hundreds Of Med Students Have Used To Increase Their Grades & Efficiency While Studying Less
Medical Writer
Medical writers are a consistent and in-demand profession. Fitness websites, digital fitness startups, pharmaceutical companies, insurance companies, and other corporations are searching for certified medical writers.
A medical writer is a profession that mixes talent in writing with a grasp of scientific principles and medical terms. If you are a master in commanding and bending language at your will and have a way with words, then entering the world of medical writing might be perfect for you.
You can start your own business, work with a company, or receive assignments through an agency as a medical writer. With this kind of work, you can earn anywhere between $70,000 – $100,000 a year while being in the field you are passionate about and doing something you enjoy.
Non-Clinical Health Professional
It is ironic that doctors, while being actual health professionals, don't spend as much time as they would like giving hands-on care and treatment. Instead, they are stuck looking at charts and records.
If you wish to take on a more hands-on role in health care, you can consider non-clinical professions. For instance, you can pursue a career as a massage therapist, naturopathic doctor, hypnotherapist, chiropractor, and more.
No need to worry about it not being profitable! Several non-clinical professionals can earn a good living.
Digital Health Specialist
If you prefer to work in health care but aren't too sold by the idea of interacting with inconsiderate patients, exploring work as a digital health specialist might be a good fit.
The demand for this type and kind of profession is increasing. It is primarily thanks to the combination of unprecedented availability of population health, the high rate of the aging population, and the need for payors to get better health care.
Get The Exact 8-Steps I Used To Get A 3.9 GPA In Med School For Free Below!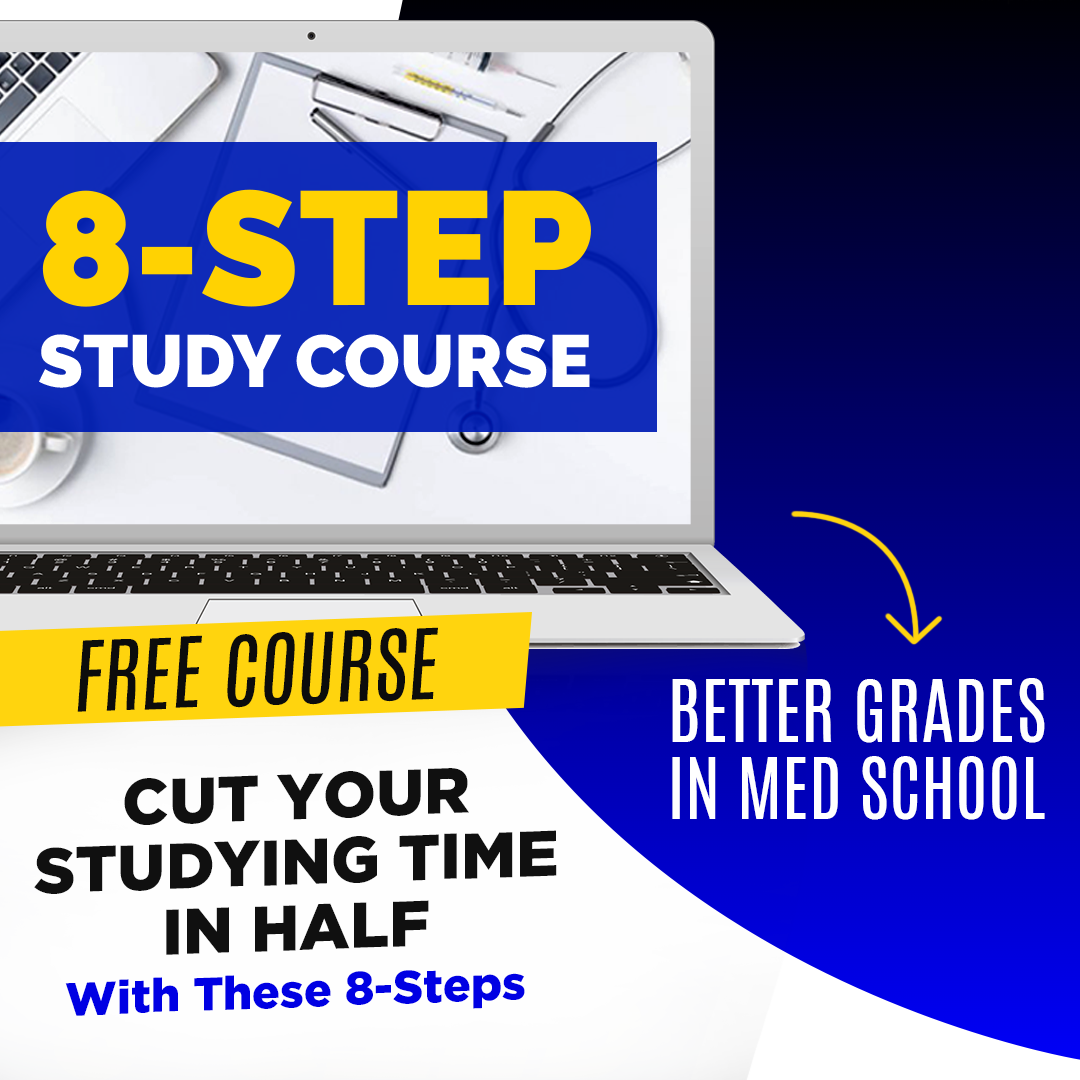 Research Field
While working with patients is excellent, the medicine industry also needs exceptional minds to work on research and development. For dropouts who excel in laboratory factors and are interested in innovation and research, scientific research might be for you.
Biotechnology, pharmaceutical, and even scientific consultancy are all dynamic career options with rewarding positions. You could either be worried about the application of robotics for scientific purposes or be on the front line for a new drug revolution!
The probabilities and opportunities for this field are pretty endless.
Mental Health Professions
Mayhaps, instead of diagnosing diseases and providing treatment, counseling others on their mental health is your true calling?
You can try pursuing a career in mental health. There are several rewarding avenues and opportunities in counseling and social work.
What is the medical school dropout rate? The variation is massive, making it hard to monitor.
The number and stats can vary significantly, depending on the years in school, combined or single programs, and reasons for dropping out.
The med school dropout rate is certainly something that needs to be constantly monitored. Fortunately, most who entered med school finish the program and graduate.
Those better prepared for the journey ahead are more likely to succeed. They are the ones that are likely to acquire their white lab coats.
Want Better Grades In Med School In Less Time Using Just 3 Steps?

Click Below To Get FREE Access To Our Study Course To Discover The 3-Steps Hundreds Of Med Students Have Used To Increase Their Grades & Efficiency While Studying Less
You may be in medical school and you want tips and strategies that will help you avoid pitfalls and become more successful. Study better and have better time management and productivity with the Domination Bundle!
The Domination Bundle is literally all the guides and resources that I have put together when I was in medical school and things that I wish that I used back then. And it's been reviewed by hundreds of students. So check it out here if you're interested.
Are you looking for more interesting medical school-related reads? Here are a few more articles that might interest you!
Until the next one, my friend…