In this article, we will focus on medical school interview outfits you can wear that will increase your chance of getting accepted. First impressions are essential, especially when you are applying for medical school.
You would want to give your best foot forward during your interview, and there are many ways to do this, such as practicing your tone of voice, body language, and more.
However, your general appearance can significantly influence the rest of the interview. It is also the first thing an interviewer notices when entering the room.
With that in mind, it is essential to present your best self before them if you want to be remembered, alongside your intellect, strong responses, and pleasing personality. In terms of your clothing, we prepared the best guide that you can use to prepare for your medical school interview, whether it is face-to-face or online.
General Tips
We listed the best tips for both female and male attire and what not to wear during the interview. First, let's tackle the general medical school interview outfit guidelines:
Clothing
When choosing a type of clothing to wear in this event, it is best to go with neutral tones. This includes black, navy blue, cream, and gray. These colors are soft and compliment foundation pieces such as blazers.
Natural fibers would be a better option as well, as their breathable feature will keep you comfortable whether the room is cold or warm.
Makeup And Accessories
If you plan to wear makeup or any accessory, be sure to make it minimal. It would be best to enhance only your natural features and not overboard with a more stylish look.
Your shoes should be either brown or black and complement the colors of your chosen clothing. Do not wear too high heels and tight shoes, no matter how beautiful they look. Put comfort on top of the list, as it will be hard to focus when dealing with uneasiness and pain.
In terms of accessories, do not wear loud and statement pieces. I'm sure you want to stand out, but you can still do so even with minimal jewelry as long as you bring your best self.
Hair
Long hair is fine, but keep it neat and professional-looking. You can pull it back or let it down as long as it would not come in the way during the interview.
Constantly touching the hair is a common sign of self-consciousness, nervousness, and anxiety. If you will get a haircut, schedule it a few days earlier. People are more likely to touch their hair constantly a day or two after the haircut, especially if it is in a new style.
If you plan to make significant changes in your hair, give yourself a few days to adjust to the changes so it would not bother you during the interview.
Scent
Another thing you must know about workplaces is the scent-free policies. This does not apply everywhere, but most places practice this, including universities. In this case, you should avoid wearing strong-scented lotions, colognes, and perfumes during the interview. If you can, go with scent-free products as you get ready for the day.
This also involves hair products like conditioners, shampoo, hairspray, and more. Before you go on the interview, it would be best to check yourself first and see if you used any heavily scented products.
There are many grounds for this policy, including the possibility of giving someone an allergic reaction. This can sabotage your chance of giving off a great first impression! Other people have a more sensitive sense of smell, too, so even the faintest scent can be a distraction.
Get The Exact 8-Steps I Used To Get A 3.9 GPA In Med School For Free Below!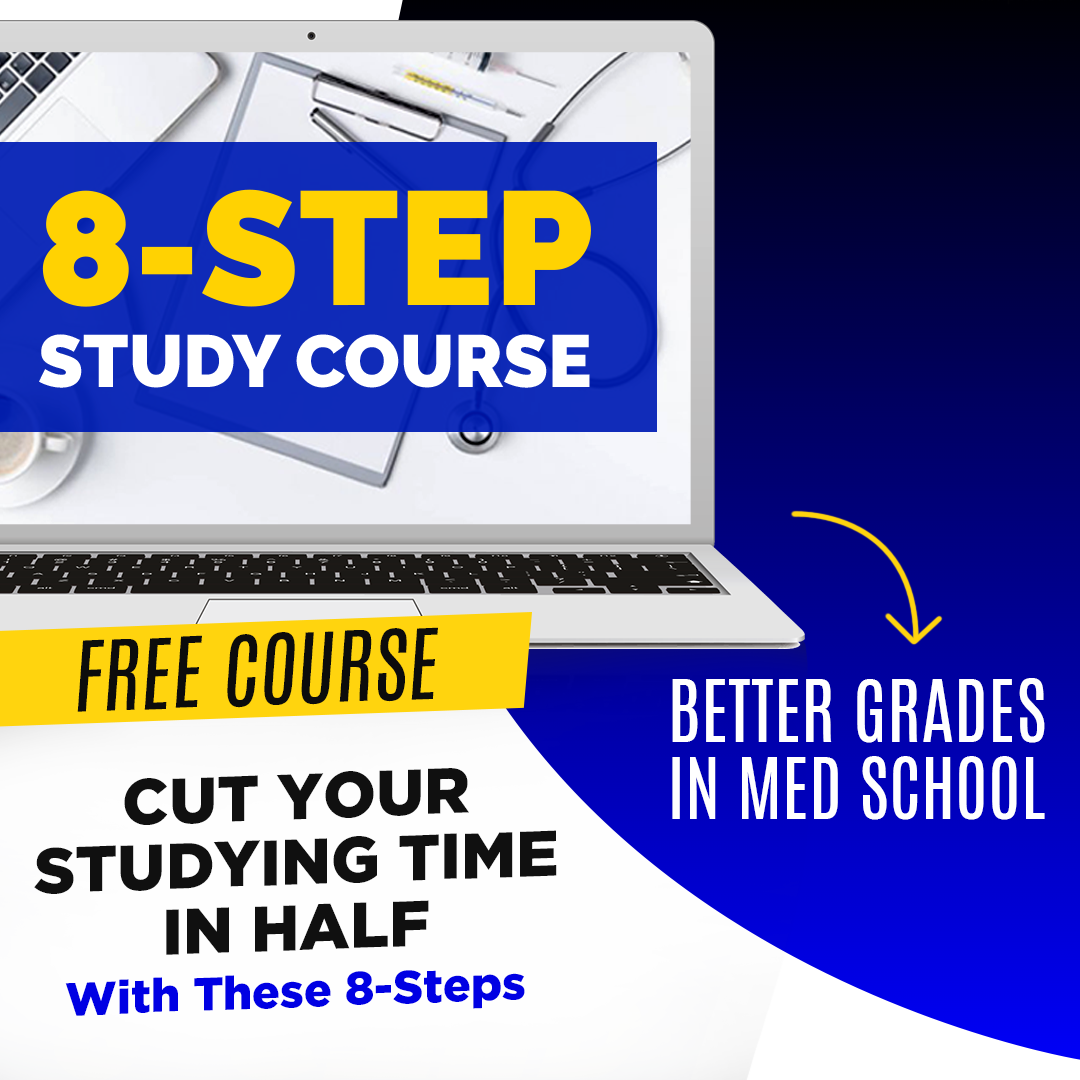 Hygiene
Having good hygiene is an everyday necessity, especially in your medical school interview. Be sure to shower or bathe either the night before or on the morning of the interview day.
You can use antiperspirant deodorant or pads worn under the clothing to keep your sweat from being visible throughout the day. You cannot ensure the conditions where the interview will occur, so it is best to be prepared and find a way to look fresh all day.
If you have sweaty palms, you can try running them over cool water before entering the room. You can also bring a handkerchief, tissue, or a piece of cloth in your pocket to keep your palms dry before possibly shaking your interviewer's hand afterward.
What Should A Woman Wear To A Medical School Interview?
Bonus: Want better grades with more free time (and less stress)? Get access to our free 3-step study system here to see what other top students do that you may not be doing!
Suits, Shirts, and Dresses
You may want to stay stylish during your medical school interview if that's how you usually express yourself. However, it would be a better decision to keep things simple.
Feminine attires during the medical school interview should look professional. Pantsuits and skirts are excellent choices, and it is best if they come in neutral colors. You can also wear blouses and button-down shirts under the blazer that comes in pastel colors.
If a skirt is your choice of clothing, be sure it is at least knee-length or no more than 3 inches above your knee when you are sitting. You can wear stockings in neutral tones and complement your dark-colored shoes well.
Medical school usually requires conservative attires, so keep yourself away from loud patterns, funky colors, and revealing tops.
You can also wear a dress to your interview day, as long as it is on a more conservative side and has a dark color. It should not be too revealing or too short, especially when you are in a sitting position.
Makeup and Accessories
In terms of your makeup and accessories, go for a more straightforward look as well.
Do not wear a heavy foundation base as it may eventually look cakey upon waiting. A light powder or concealer will probably do the job.
You can also wear mascara and eyeliner but be sure that they are water and sweat-proof. A light eyeshadow, lipstick, or lipgloss is fine too.
Necklaces, watches, bracelets, and earrings are fine as long as they are dainty and would not attract too much attention. Although they are not particularly necessary, go with studs instead of dangling ones if you choose to wear earrings. They look more professional while still accentuating your natural features.
Wearing nail polish on your interview is also acceptable, but choose neutral tones for the day. Bright, long, and sparkly nail designs will only contradict your modest outfit.
If you have at least one tattoo, it is better to cover them up for the day. You can use concealers or other makeup to do that.
Shoes
There is a chance you will be walking a lot around the university on your medical school interview day. With this in mind, it is best to wear comfortable shoes that will not give you splinters or blisters.
High-heels are not recommended, but lower heels look more professional than flat shoes. Remember that your footwear should be closed-toe and match the neutral tones of your outfit. Bright-colored shoes are more likely to get too much attention or be distracting.
What Else To Bring?
Aside from the things mentioned above about your outfit, you should also bring a scarf, winter coat, and gloves if the weather gets extra cold for the day. Of course, do not forget your portfolio folder inside a large purse alongside other items that you may find necessary to bring.
What Should A Man Wear To A Medical School Interview?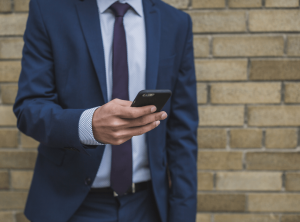 Suits
On the day of the interview for your medical school application, you are expected to wear a suit to look professional. Upon choosing one, it would be best to meet the best of both comfort and professionalism. Gray, navy blue, and black are popular among male suits, as they are often associated with competence and excellence.
The suit should fit your body well, and be sure to remove any stickers, tags, or pins that might come with it before the interview. Also, never go to a medical school interview without having your suit properly ironed and cleaned.
Ties and Dress Shirts
Your suit, dress shirt, and tie should all match. You do not have to wear white button-down shirts every time, and you can even incorporate some solid colors and lovely patterns. However, bright colors are never recommended.
You can show a touch of your personality on your tie but be sure that it still looks professional. Some students match their tie with the school's colors, but you don't always have to do that if you don't want to.
Shoes
Your choice of shoes should match your outfit, and it would be a good idea to choose between brown and black only. Not only does it look sophisticated, but they also look modest and give an excellent impression to your interviewer.
What Else To Bring?
Aside from your portfolio folder, you can bring a winter coat, gloves, and a scarf, as the interview usually happens during the cold months. Only get what you need, so you will be comfortable even when waiting or walking around the campus.
What Should You Wear To An Online Medical School Interview?
Due to the recent global events, some universities offer virtual medical school interviews. If you are not sure if your chosen university provides this, you can check the provided information on their websites regarding the interview process.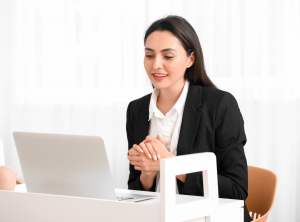 Bonus: Want better grades with more free time (and less stress)? Get access to our free 3-step study system here to see what other top students do that you may not be doing!
Even if the interview is at home, you are still expected to wear smart-casual clothes to show professionalism. A button-down shirt or blouse with a dark-colored blazer is fine. You would want to wear pants as well, even if it will not be seen in the entirety of the interview, just in case you would have to stand up.
You can still give a great impression in an online interview, so don't get too comfortable with the fact that you are in your house.
For men, wearing a tie during a medical school interview, in general, is not a requirement but doing so looks more professional. It will also make your overall outfit look formal, and a tie is an excellent accessory to show little bits of your personality.
Navy, khaki, brown, and black are the go-to colors for most interviews, and there is no difference for medical schools. They look smart and sophisticated, even in the simplest fit.
Do not wear bright colors or any color that blends in with your background. It is best to stay neutral and conservative.
Keep your accessories, such as watches, earrings, necklaces, bracelets, and makeup, as subtle as possible. Striking pieces may distract your interviewer, primarily if it accidentally reflects light from anywhere around your home.
Want Better Grades In Med School In Less Time Using Just 3 Steps?

Click Below To Get FREE Access To Our Study Course To Discover The 3-Steps Hundreds Of Med Students Have Used To Increase Their Grades & Efficiency While Studying Less
What Clothes To Avoid In A Medical School Interview?
To help you get a better impression during your interview, here are a few tips of the things to avoid during this special day:
Do Not Be Glamorous
You may think that being fashionable will put you in a better light, but that is not the case during medical school interviews. Do not wear excessive makeup, fancy hairstyles, flashing jewelry, and other similar things.
Avoid Wearing Large Labels
Like bright colors and attracting patterns, wearing anything with large logos is not recommended. They are likely to get everyone's eye, including your interviewer. You don't want that to happen during your interview.
Do Not Wear Open-Toed Shoes
You would want to look conservative as much as possible, and you cannot do that with open-toed shoes. You also don't want to expose your toes, whether with a fresh pedicure or not.
Do Not Wear Heels Taller Than 3 Inches
Comfort is as important as how you look during the interview day, so wearing five-inch heels is a big no! Even if you feel comfortable with them, most universities do not usually recommend them.
Avoid Wearing Revealing Clothes
You cannot control what happens on the interview day, and you may bend down either when you're picking something from the ground or fixing your shoes. Low-cut tops are not a good choice for this particular event, as they are not always the most convenient clothes.
This also includes short skirts. It is best to aim for knee-level skirts to keep them from sliding up when sitting in front of the interviewer.
Bonus: Want better grades with more free time (and less stress)? Get access to our free 3-step study system here to see what other top students do that you may not be doing!
That's all for your medical school interview outfits! I hope this article will be a big help in your medical school journey.
Remember: The best thing you can bring to the interview is yourself. No matter how sophisticated you may look, your desire to pursue this path and your wonderful personality will be the ones to get you into the medical field.
Get The Exact 8-Steps I Used To Get A 3.9 GPA In Med School For Free Below!
You may be in medical school and you want tips and strategies that will help you avoid pitfalls and become more successful. Study better and have better time management and productivity with the Domination Bundle!
The Domination Bundle is literally all the guides and resources that I have put together when I was in medical school and things that I wish that I used back then. And it's been reviewed by hundreds of students. So check it out here if you're interested.
Did you enjoy this content? Feel free to check out the other related articles:
Until next time my friend…