Are you trying to write a personal statement for your medical school application but you're not sure where to start? Why don't we check out some medical school personal statement examples to have a grasp on what you are trying to do?
Your personal statement can increase or decrease your chances of getting accepted to your dream med school. While it's only one of the components of your application, it's a good way of revisiting your main reason for pursuing medicine and telling the admissions committee about it.
The internet is a vast source for you to look at various personal statement examples for med school and analyze what makes one good and the other bad. It's always good to have something to refer to, right?
Since you stumbled into my blog, you need not look any further. In this post, we're going to look at some examples of medical school personal statements and analyze each one. I am also going to briefly discuss the basics of how to write a personal statement and answer some FAQs for those who need more information on this admission component.
Bonus: Want better grades with more free time (and less stress)? Get access to our free 3-step study system here to see what other top students do that you may not be doing!
What Is A Med School Personal Statement?
Simply put, a med school personal statement is an essay that shows who you are, your motivations, and the experiences that led you to apply to med school. It is a chance to show your warmth and personality to the admissions committee. Your personal statement should always have your own voice and not anyone else's.
It's telling your story of origin — of why you have set out to pursue medicine in the first place and what direction you are gearing towards in the field. It gives the admission officers an insight into your readiness and motivation for attending med school, so it's only proper to take it as seriously as you did your pre-med courses.
The writing process of your personal statement is a good chance to reexamine your affinity and passion for the field. Not only should you take it seriously, but you should also reflect and enjoy the process of revisiting your memories connected to your dream of getting into med school.
Get The Exact 8-Steps I Used To Get A 3.9 GPA In Med School For Free Below!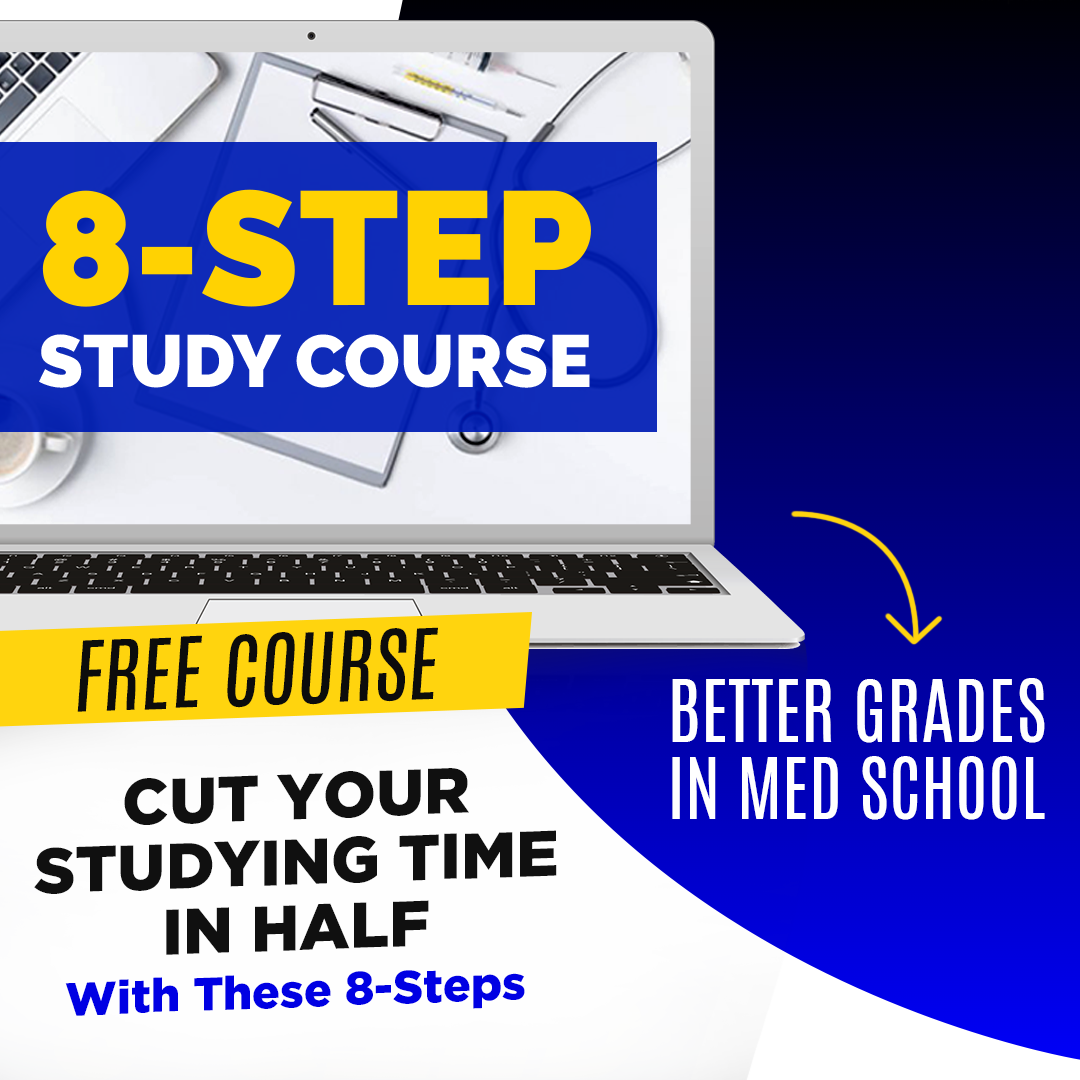 How Should You Write A Personal Statement?
Before we start, if you want to be more precise and come up with a perfect med school personal statement, you may want to check out this Step-By-Step Method which I have previously posted in this blog.
In your application, you may be asked to write about any of the broader topics provided. For starters, here are some points or possible topics to reflect on as early as now:
A

challenging experience

that gave you a different perspective about medicine which you didn't have before
An

enlightening experience

that opened your eyes to the importance of the medical profession
An

individual or mentor

that inspired you to take a medicine course
Any

hindrance or hardships

unique to you that may have influenced your decision in applying to med school
A

thing or reason

that keeps you passionate and driven to take on the career.
Now that I got you thinking, let's discuss how you should write your personal statement.
Below, I will be reiterating some tips from The Princeton Review infused with my personal experience on how to write a personal statement for med school.
Tip #1: Be Consistent
Choose a topic and stay on track. Remember that you are not being asked to write an autobiography, rather, you should highlight the points in your life leading to your decision to go to med school.
When you are consistent, you are creating a good flow in your essay. This is something that many fail to observe in writing their personal statement. You have to be able to guide your readers from one experience to another so make sure that every idea is interconnected.
To do so, you need to create good transitions between your personal experiences and your reflections. For instance, you can connect your clinical knowledge to a time when you were called to apply it in a real emergency situation, and then follow it up with an insightful reflection of how it changed or strengthened your views.
Get The Exact 8-Steps I Used To Get A 3.9 GPA In Med School For Free Below!
Tip #2: Be Unique And Interesting
There are plenty of people wanting to get in so it's important that your story is one-of-a-kind.
When starting your personal statement, you need to find a way to hook the admissions committee right on the very first line of your essay. You can do this by starting with the most intriguing part of the story you want to tell.
Once you have the hook ready, remember to be personal and more specific with your story. For instance, everyone can write that they have faced many challenges to get to where they are, but only you can show the admissions committee what it is like to be in your shoes.
Tip #3: Keep Writing Until Due
Writing a personal statement isn't supposed to be an affair in one sitting. Give yourself some allowance — a generous amount of time — to write, re-write, and edit your personal statement until you are sure that it represents no one else but you.
Of course, this doesn't mean you have to spend all your time perfecting your personal statement.
Always refresh your mind before you re-edit your draft. It's good to edit your statement after a day or two or longer to be able to easily spot anything you should change or delete.
Tip #4: Strengthen Your Writing
Tell your story clearly and on point. Your personal statement should be easy to comprehend but has a profound impact on the people reading it.
For those who think that writing is not their forte, you can still write perfectly good essays with the 5-point essay format. It goes like this:
1st paragraph (The Hook) –

Catch the reader's attention with 4 to 5 sentences of your interesting story.

2nd-4th paragraphs (The Revelation) –

Unravel your story and show them who you are. It has to contain both your clinical knowledge and your reflective, humane side.

Concluding paragraph (The Wrap-Up) – Either

tie it with your introduction

, give a

brief summary

of what you have written, or end it with a

challenge for yourself

in the future.
Tip #5: Seek Good Help
A good personal statement isn't perfected alone. Just like how none of us can finish med school without multiple people helping us, you need to learn as early as now how to seek help when you need it.
Before you submit your personal statement, run it over the people you trust and whose opinions you really value. It could be a friend who knows you like the back of their hands or your mentors who have the professional knowledge to thoroughly evaluate your essay.
Never forget to run your finished essay on any trusted proofreading site to make sure that it's as perfect as can be.
Want Better Grades In just 3-Steps?
Get Access To Our Free 3-Step Study System To Get Better Grades With Less Time & Stress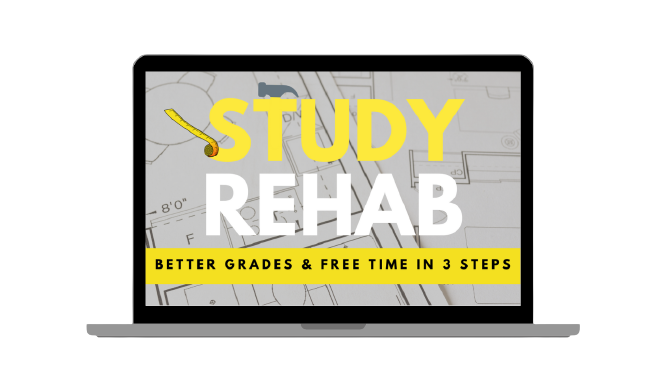 Medical School Personal Statement Examples
Now that we have briefly discussed how to write medical school personal statements, let's move on to analyzing some examples.
Below, I have linked 12 medical school personal statement examples from several sites. You may click the links to read the examples and then come back here to read how we analyze them.
Have you read it? Did it feel like reading good literary fiction? Can you see the personality of the writer?
You do not want your personal statement to sound too general because you are applying to be in med school and not in a literary school.
Also, notice how the excerpt uses highfalutin words in phrases like "tremendous internal gratification," and "culmination of a lifelong dream". The overall tone does seem a bit pretentious and dreamy.
We love it when words are beautifully woven together, but a personal statement should be specific, clear, and direct to the point. It should be easy to comprehend yet remains impactful.
Have you seen any specific experiences elaborated in this first example? This example can be easily neglected by the admissions committee because it does not stand out. A personal statement should narrate your experiences and show your personality.
Here, we have an example that seems just about right…but not quite.
The writer has a wealth of experiences in the medical field and his or her interest in medicine is obvious in the volunteer experiences and readings.
The personal statement could have done better in terms of transition. Reading it felt as if it was just a compilation of different clinical experiences with no unifying quality about it.
Also, the last paragraph could have done better in wrapping up the whole narrative. It added another experience to the stack instead of connecting it to the first paragraph or summarizing the whole essay.
It feels like reading something that's straight out of a middle-grade adventure book, right?
When you read this third example, you can clearly tell how unique the applicant's story is. Definitely one-of-a-kind.
What makes this essay different, despite the use of really specific terms (that we probably have no idea about), is how it shows and not just plainly tells us something.
Through the descriptive narration, we can visualize what the applicant is telling us, making it easy to comprehend. The essay also did a great job blending the essence of the applicant's stories with just enough humor to show readers what kind of person is behind it.
While it is truly a daring step to directly address the admissions committee on your personal statement essay, like this one just did, it does add more character and a dash of confidence, right?
Just don't make the mistake of being overly confident if you're really not the type and you can also produce a humorous, thrilling essay such as this.
Not everyone has an interesting back story like this, but if you do, make sure to use it to your advantage.
Bonus: Want better grades with more free time (and less stress)? Get access to our free 3-step study system here to see what other top students do that you may not be doing!
See that? See how it's easy to comprehend and follow along?
That's what you want for your personal statement. In this example, you see how they started with an experience that became the root of it all — an incident and encounter that happened during childhood.
There's an inspiring mentor that has been in touch with the applicant ever since that life-changing diagnosis. A smooth transition and enumeration of various achievements and efforts to improve their clinical knowledge were also present.
Then comes a story of devastating personal loss which strengthened the applicant's desire all the more. It is interesting to note how it's a very personal topic and yet it did not sound too emotional, but rather, contained and still reflective.
The conclusion ties up with the introduction and succinctly summarizes the whole essay. Way to go!
Get The Exact 8-Steps I Used To Get A 3.9 GPA In Med School For Free Below!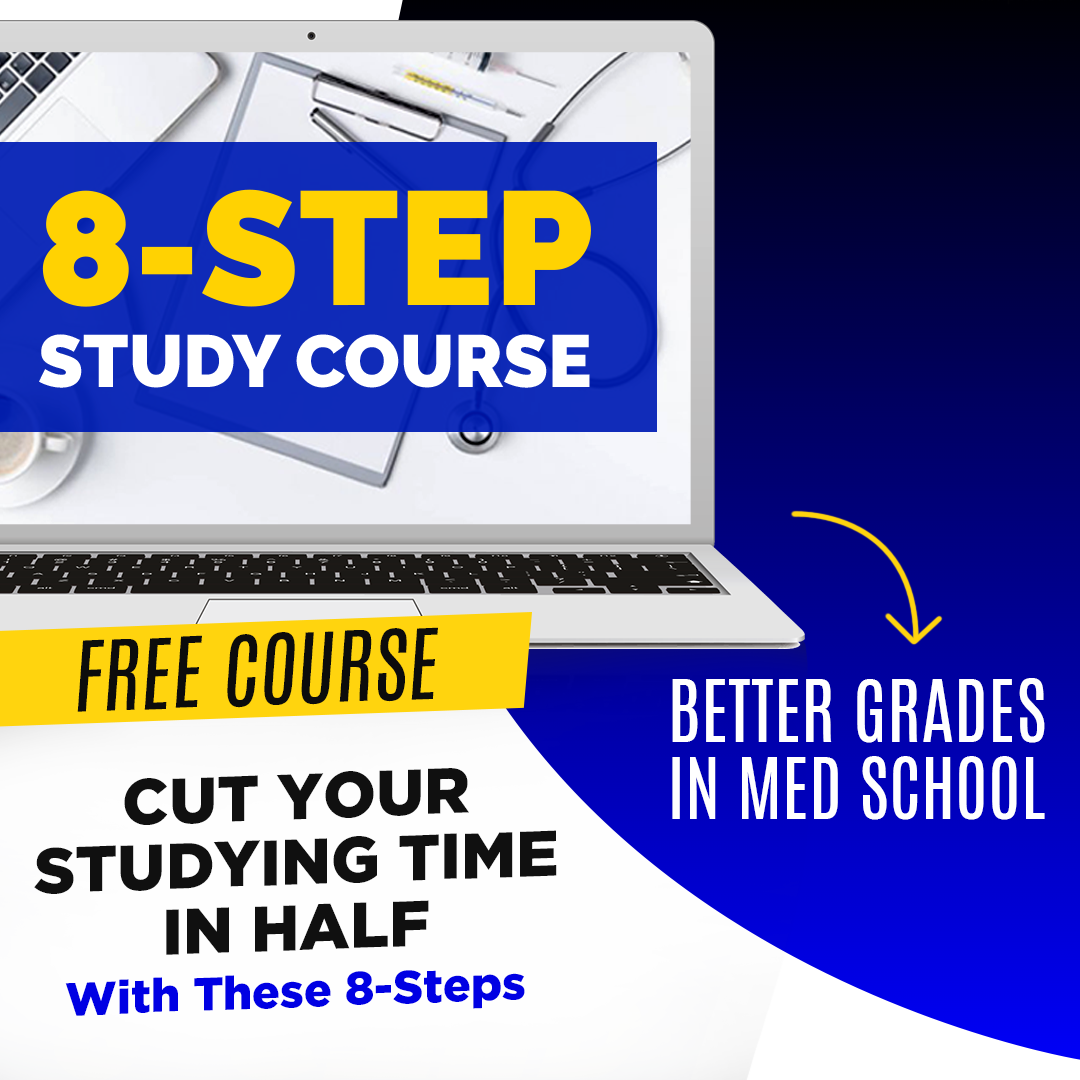 It is clear to this applicant that it's not just about what the field of medicine holds for them, it is also about what they can offer for the field.
Perhaps the defining quality of this particular personal statement is its tone of confidence. The applicant clearly knew what he or she wanted and was able to presuppose that plastic surgery will be just the right specialization to take.
This is good because it gives the admissions committee a clear view of the applicant's resolve.
However, there might still be something missing in this particular example that you don't want lacking in your own statement.
While the applicant has excellently given a rationale about their personal interest and their professional competency, there is little mention of the humane, affective side of their involvement with medicine.
Take care that while you want to focus on your clinical experiences and medical skills, it is also very important to show that you value the needs of your patients more than anything.
What a story, right?
It felt like being taken to that precise moment when an experience has challenged and strengthened the applicant's perspective about medicine.
Furthermore, it showed the humane side—tender and emphatic—of the applicant. Though the applicant's strength and initial passion lie in research and the cold, hard facts of the field, it does not make any less of a medical professional's heart and capacity to care for and comfort others.
The story that the applicant told about Paul was presented in a feature-like way at the start. However, as you go on reading, it becomes kind of like the backbone of the story, tying everything together.
This example showed us a clear depiction of who the applicant is. Yes, it tells us the applicant's experiences in a much more vivid manner, but the way it was written showed us more of how the applicant views those experiences rather than focusing on the experience itself.
If you have a touching story to tell in your personal statement as well, then write it so that the readers can also feel like they were in that very moment with you.
Want Better Grades In Med School In Less Time Using Just 3 Steps?

Click Below To Get FREE Access To Our Study Course To Discover The 3-Steps Hundreds Of Med Students Have Used To Increase Their Grades & Efficiency While Studying Less
It's entitled "Field Of Dreams", but it doesn't sound very dreamy, right? And in a good way.
In this example, we start off by reading the applicant's description of his father's life as a farmer. While it does make us double-check if we are really reading a personal statement for med school, the retelling of how the applicant's father went about his work with such passion and enthusiasm makes it relatable for people working hard in other professions.
This essay is a little short of specific mentions of clinical experiences, so you better make sure to add a nice bit of your own into yours.
You can also see how it chose to focus on the applicant's rationale on why they are pursuing the career despite the hard work it demands—and all because they have a great mentor and role model—their father who works in a different field…literally and figuratively.
If you are like this applicant who was born out of so many hardships, make sure you tell the admissions committee why you and your story are special. The story of this essay may not be a hundred percent unique, but the flow of writing and the vibe it gives makes it a good personal statement.
Upon clicking the link, take a look at the site's first example.
If you are done reading, notice how well-written it is, as expected of an applicant who majored in communication studies and claimed to love writing.
Yes, you read that right. Even if you majored in humanities or social sciences, it doesn't mean you can't have a place in med school.
All it takes is a deep understanding of how your previous learnings coincide with the art and science of medicine.
The example showed how the applicant was thoroughly inspired by individuals who were not only doctors but 'teachers'. The applicant's encounters with these doctor-teachers became a catalyst for the medicinal interest to grow.
Perhaps the only downside to it is the lack of direction in terms of what specialization the applicant is planning to pursue. However, the last statement definitely leaves room for a personal challenge – a personal 'what if'.
Upon clicking the link, read the second example on the website.
Are you done? Let's discuss it.
Right from the first paragraph, it is clear that the applicant has a great passion for medicine. Yet starting off the essay with a question tells us that despite the one-track mind, there still is room for something more.
And this is a good thing!
Once a believer that medicine is simply science and the technical understanding of how the human body works, fails, and can be treated, the applicant realized that there is 'art' in the field.
From then on, it is clear that the applicant has a capacity for learning something new and being open to an altogether different perspective from what they were used to.
The excellent writing showed the gradual unfolding of experiences. It showed reason, passion, and motivation to pursue medicine.
It also gave a sufficient glimpse of how an inspiring individual and a challenging illness have impacted the way the applicant viewed medicine.
All in all, this example is a comprehensive, well-written personal statement that you can base yours on.
Want Better Grades In just 3-Steps?
Get Access To Our Free 3-Step Study System To Get Better Grades With Less Time & Stress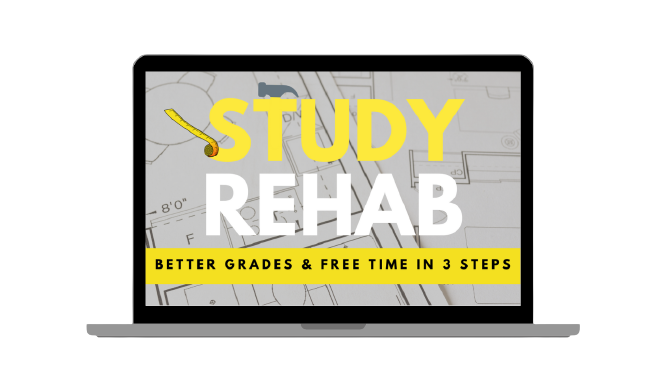 Who doesn't want a student with so much grit? No wonder it's considered a unique and great personal statement essay.
Our applicant here, "the runner", did not simply tell us how she's the type to persevere despite the discomfort for even greater rewards later, but showed it in telling us her experiences about running, studying, and facing her illness.
It has the right balance of narrating her clinical experiences alongside her personal struggles, and her love of running. She does work very hard, but she has shown how multi-sided her passion is.
In this example, we see a person who chooses to excel in all aspects of her life—hobbies, health, and career. She knows the challenges she is yet to face and declares she is ready for them with her exceptional grit and drive.
What's also great about this example is how it doesn't make her look like a tireless robot or work machine. Her encounters with the children in need during her training in Mexico City showed her humane side.
She concluded her essay with her hopes and goals in her hobby and career. I just wish she ended it with more style so it remains consistent with the whole of her essay.
You can do that, right?
Bonus: Want better grades with more free time (and less stress)? Get access to our free 3-step study system here to see what other top students do that you may not be doing!
Now, this personal statement essay's origin is connected to example #1. However, don't let that confuse you, because example #7 is a whole lot better than the first excerpt.
By better, I mean, it is more specific. It gave an insight to the various clinical experiences which the anthropology student had.
Inspiring mentor? Check.
Training and research that showed the effort and curiosity to learn of the applicant? Check.
A goal and a hope of what medical school can further teach the applicant? Check.
What sets this essay apart is how we can see the applicant's awareness of the diversified experiences and beliefs of the human race, which affects their medical status and beliefs. That's how the applicant chose to show what makes them human and we like that.
I wouldn't say it gave a perfect balance between clinical experiences and personal reflection, but I suppose it will serve as a good example. Remember to add a bit more warmth to your personal statement.
If the previous example talked about learning diversity from their anthropology classes, example #12's applicant takes it so many steps further — literally.
The traveling nature of this applicant has strengthened his or her desire to pursue a career in medicine. It's a traveling doctor in the making!
In this essay, we can see another account of how one's passion and hobbies can be integrated in the pursuit of becoming a doctor. Even better, it's not simply comparing the hobbies to clinical work, but there is that desire to further advance the profession through traveling.
You can also see how the applicant really focused on what those traveling experiences meant to him or her, rather than simply describing the very experiences themselves. This is what I mean when I say you have to be unique in your storytelling.
Your personal statement should tell your experiences and what they mean to you.
There are plenty more examples you can look for on the internet, but I recommend that you just focus on those most relevant to what story you want to tell for yourself.
Since we're done with the examples, let's move on to some frequently asked questions, which you may also be wondering about at this very moment.
FAQs
When Should You Start Writing Your Med School Personal Statement?
Months before you begin your application, you can and you probably should start drafting it. Again, expect to revise your med school personal statement repeatedly so be generous with yourself and give yourself plenty of time.
There must be a number of interesting experiences you will have and keep having throughout your pre-med journey. It will be such a great help if you have recorded short anecdotes of every impactful experience so you will have something to reflect on when you start writing your med school personal statement.
How Long Should A Personal Statement Be For Medical School?
It really depends on where you will submit your application, but in general, you should follow a 5,300-character maximum essay. This is about a page and a half, single-spaced essay using the 12-point font size.
That doesn't mean you should fill it to the brim. A personal statement short of 5,300 characters but is still focused, cohesive, and concise is stronger than one that has been filled with plenty of filler ideas just to achieve the maximum length.
Bonus: Want better grades with more free time (and less stress)? Get access to our free 3-step study system here to see what other top students do that you may not be doing!
What Makes A Bad Med School Personal Statement?
Surface-wise, a med school personal statement filled with grammatical errors and lousy transitions is bad. Learn how to proofread or let others do the job for you.
Getting deeper, although you are advised to consult multiple people before submitting your personal statement, relying too much on what they have to say can make your essay worse.
Again, you want to be unique, so make sure that the loudest voice they will hear in your essay is yours and no one else's.
What Should You Avoid In A Personal Statement?
There are plenty of things you should avoid doing when writing your personal statement. According to U.S. News, here are some of the most important things you need to avoid:
First, avoid begging. You do not want to sound

desperate and unconfident

in your personal statement because that is so unbecoming of a professional.
Second, do not even think about ranting — especially with regards to

controversial political topics

. Such sensitive subjects deserve a very long discussion and your personal statement is not the place for it.
Lastly, and perhaps the most important, don't lie in your personal statement or this will say so much of your character.
After submitting your med school requirements, you will probably have an interview, so take note not to put any details that you cannot discuss further with another person. This includes very personal topics and things that will make you more emotional than needed.
Bonus: Want better grades with more free time (and less stress)? Get access to our free 3-step study system here to see what other top students do that you may not be doing!
I hope you learned a lot from the examples we tackled. Now that you know what it's supposed to look like, try coming up with your first draft!
Get The Exact 8-Steps I Used To Get A 3.9 GPA In Med School For Free Below!
You may be in medical school and you want tips and strategies that will help you avoid pitfalls and become more successful. Study better and have better time management and productivity with the Domination Bundle!
The Domination Bundle is literally all the guides and resources that I have put together when I was in medical school and things that I wish that I used back then. And it's been reviewed by hundreds of students. So check it out here if you're interested.
This post is just the start. Why don't you check out the other related articles down below to get more information about entering a medical school?
Thanks for reading this and best of luck with your application. Until the next one my friend…