Have you ever wondered why you have suddenly received a medical school secondary application after submitting your primary application? Well, I will explain what you need to know in this post.
I will guide you to the basic information about a secondary application, who receives it, how much it will cost, what are the usual essay prompts, and some tips and advice in nailing it. You may keep an eye on this article to know more!
What Does It Mean To Get A Secondary Application For Medical School?
Secondary applications are the additional components sent to applicants after submitting their primary applications. It serves as a chance for medical schools to obtain more information from the applicants.
As we all know, the primary applications are similar to all medical schools because they are under the AMCAS or the American Medical College Application Services. However, med schools send secondary applications directly to their applicants, leading to differing requirements per university.
Some schools may ask questions that are answerable by merely yes or no, while some ask for essays. Applicants who successfully pass the secondary will receive an invitation for an interview and eventually get the chance to enter the school.
Get The Exact 8-Steps I Used To Get A 3.9 GPA In Med School For Free Below!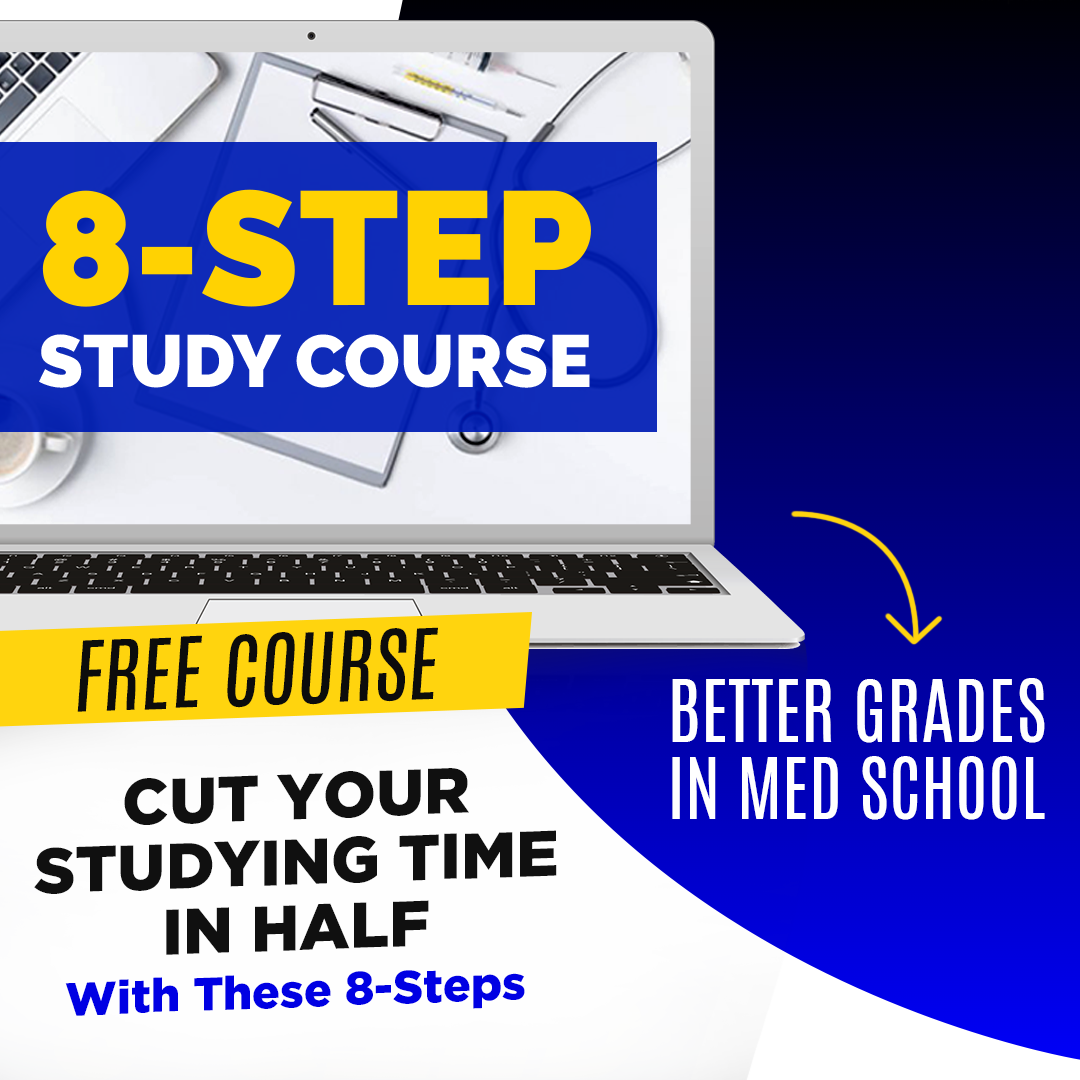 Does Everyone Get Med School Secondaries?
Medical schools have different approaches to sending out secondary applications. Some may require all applicants, while some must be selected or verified first.
You can check the following to understand this process further.
Bonus: Want better grades with more free time (and less stress)? Get access to our free 3-step study system here to see what other top students do that you may not be doing!
All Applicants
Most schools send secondary applications to all applicants. They no longer select, screen, or verify the students.
Some med schools that are under this method are:
Vale School of Medicine

University of Connecticut School of Medicine

University of South Alabama College of Medicine

Columbia University Vagelos College of Physicians & Surgeons

University of Michigan Medical School
Want Better Grades In Med School In Less Time Using Just 3 Steps?

Click Below To Get FREE Access To Our Study Course To Discover The 3-Steps Hundreds Of Med Students Have Used To Increase Their Grades & Efficiency While Studying Less
All AMCAS' Verified And Certified Applicants
Some medical schools will review the GPA and MCAT scores before sending secondary applications to the applicants. They wait for AMCAS' verified students' transcripts to ensure that these students meet the minimum requirements and standards.
Examples of med schools that use this approach are:
Harvard Medical School

Loma Linda University School of Medicine

Johns Hopkins University School of Medicine

Warren Alpert Medical School of Brown University

Howard University College of Medicine
Selected Applicants
Some schools may become very selective. They tend to review the primary AMCAS applications holistically.
Moreover, they may look for educational backgrounds, academic accomplishments, leadership skills, personal qualities, and motivation. Examples of these schools are:
Southern Illinois University School of Medicine

Vanderbilt University School of Medicine

California University of Science & Medicine School of Medicine
Want Better Grades In just 3-Steps?
Get Access To Our Free 3-Step Study System To Get Better Grades With Less Time & Stress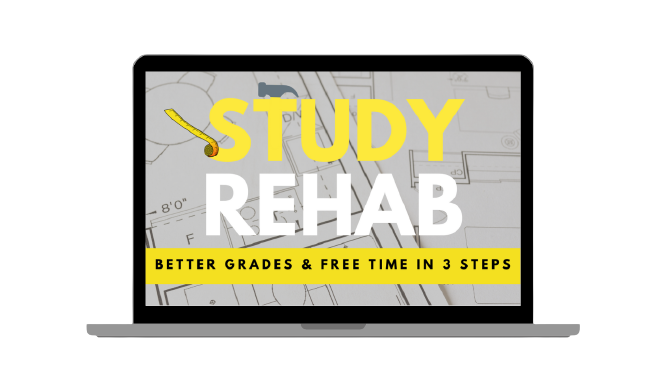 Other Types Of Requirements
A few medical universities may also have unique requirements before sending secondaries. These may include residency, specific academic achievements, the ability to pay the secondary application fee, and if you received an invitation from the school.
On the other hand, some schools may also send out secondaries randomly.
How Much Do Secondary Applications Cost?
A medical school secondary application can cost $100 on average. You may also find cheaper ones that range from $30 to $50.
However, the most expensive schools will ask for $250 or more. Luckily, you can inquire in the AAMC Fee Assistance Program.
This program aims to assist those who do not have financial assistance to apply to medical schools that use AMCAS, TMDSAS, and similar services. Furthermore, it also helps those who want to take the Medical College Admission Test (MCAT).
Usual Secondary Essay Prompts
Fortunately, some schools have similar secondary essay prompts. You can look for them on the internet and prepare for them beforehand.
Here are some usual questions to assist you.
What is a physician?
Why are you applying to our school's program?
How can you be an excellent fit for our med school's vision and mission?
Where do you see your future career in the medical field?
Tell us about your experiences, talents, backgrounds, and opinions. What can you bring to our med school?
What are the aspects of our med school that intrigue you the most?
Are you planning to go to a medical school right after finishing your undergraduate degree? Why or why not?
What is a significant achievement you are proud of?
Describe a specific extracurricular activity that shaped you.
Tell us about an ethical or moral dilemma that was memorable to you, and describe what you have learned from it.
Bonus: Want better grades with more free time (and less stress)? Get access to our free 3-step study system here to see what other top students do that you may not be doing!
Unusual Secondary Essay Prompts
On the other hand, you may also encounter unique essay prompts in each school. Here are some examples.
What is the most fun experience you had lately?
Think of a not true sentence, and tell us why you would wish it were otherwise.
Are there any particular areas of medicine that significantly interest you?
Most medical schools require 300 to 500 words in these prompts, while some may need 100 words. Note that every school includes different requirements, so it will still be best to become prepared for everything.
Want Better Grades In Med School In Less Time Using Just 3 Steps?

Click Below To Get FREE Access To Our Study Course To Discover The 3-Steps Hundreds Of Med Students Have Used To Increase Their Grades & Efficiency While Studying Less
Secondary Application Tips
Since preparing for a secondary application can be nerve-wracking, you may feel pressured to study for it. No worries because I'll give you 7 secondary application tips to help you pass it! Consider these things below:
Tip #1 Organize Everything
First, I suggest creating a list of the medical schools you want to apply to and attend. You can rank them in a particular order based on which ones you prefer the most.
You can also make a list of the secondary applications. Find out where to submit first according to which school is the most competitive and which you like the most.
A spreadsheet or document can also help list several application links, due dates, usernames, passwords, and essay prompts. Doing this strategy will assist you in keeping track of the necessary information you will need for your application.
Tip #2 Ensure To Submit On Time Or Earlier
Most medical schools have rolling admissions, where they do not wait for the complete submissions of all applicants before evaluating them. Instead, they check each applicant who submits the answer sheets and requirements on the same day.
In this case, it is better to submit on time or earlier than the deadline. If you opt to pass later, there may be a long line of applicants before you.
Ensure to be consistently motivated, complete, and proactive. However, please do not answer the secondary essay prompts in a rush because it may ruin and sacrifice the quality of your answers.
Tip #3 Set Your Priorities
Take your secondary application as your top priority, even if it consumes your time and energy. You can look at the list you made earlier and prioritize the medical school you are particularly interested in or where there are higher chances of passing.
If you do not set your priorities, you may overlook and forget essential things that can ruin your secondary application. You will need to be careful because you will less likely receive an interview invitation without a secondary.
Get The Exact 8-Steps I Used To Get A 3.9 GPA In Med School For Free Below!
Tip #4 Research Information About Each Med School
Most medical schools have secondary applications with essay prompts asking about particular information about their programs. If you are clueless about the school, you will have nothing to answer.
In this case, conducting enough research beforehand will significantly help. You can look at the school's website as the primary source as you find the specifics about the school's programs.
You can also look for information elsewhere on the internet if you can. Ensure to note the school's mission and what sets it apart from other med schools.
Tip #5 Look At The Essay Prompts From Previous Years
Avoid waiting until you receive the essay prompts for the secondary application without any preparations. If you do not prepare for it, you will most likely become shocked and clueless about what to answer.
You can try looking for essay prompts from the previous years. Fortunately, some med schools do not usually change the questions, so you will know what may appear on the secondary.
Once you have found previous prompts, you can create the drafts and prepare for the best answers. It will also assure that you will have adequate time to answer the actual one because you already know what to write.
Bonus: Want better grades with more free time (and less stress)? Get access to our free 3-step study system here to see what other top students do that you may not be doing!
Tip #6 Answer Prompts In Advance
This tip is similar and related to the previous one I mentioned. You can answer, edit, and adjust your answers in advance if you have the list of essay prompts from the last few years.
Since some common prompts can be tricky and difficult to answer right away because they need careful research, answering them in advance can speed up the process. Moreover, it will also help you create excellent and high-quality answers.
Tip #7 Avoid Writing Mistakes
Some schools can get selective in secondary applications. They tend to screen the applicants thoroughly, so you might as well give it your best shot!
It will help if you do not write the same thing you already told them before. You must try something new and let the school know about yourself and what makes you perfect for their program.
Aside from that, be careful in copying and pasting your answers since essay prompts can be similar in some schools. You might put information about a particular school that does not exist in the other, leading to a mistake that can ruin your application.
A medical school secondary application is another challenge you must take when applying to medical schools. However, motivate yourself and think that receiving such secondaries signifies that you are closer to what you're dreaming of!
You only need to prepare, research, and do your best to give the essay prompts your best answers. Passing the secondary application will gain you a spot on the list of more competitive applicants.
Equip yourself with the best preparations for that secondary application. Nail that essay prompt and earn the opportunity to enter your dream med school!
Get The Exact 8-Steps I Used To Get A 3.9 GPA In Med School For Free Below!
You may be in medical school and you want tips and strategies that will help you avoid pitfalls and become more successful. Study better and have better time management and productivity with the Domination Bundle!
The Domination Bundle is literally all the guides and resources that I have put together when I was in medical school and things that I wish that I used back then. And it's been reviewed by hundreds of students. So check it out here if you're interested.
If this post has helped you prepare for your secondary application, you could also check these informative articles below that may help you in your medical school journey.
Until the next one my friend…