Hi there, future medical practitioner! Planning to apply for medical school anytime soon? We are one with you whenever you say that medical school applications can become overwhelming with all the requirements you have to prepare and all the time and effort you have to invest in studying for the MCAT.
That's why it's important for you to adequately educate yourself on the process of applying for medical schools and the requirements you need to prepare to lessen the hassle and stress you will inevitably face later on.
This guide that I've created for you here at TheMDJourney has curated serves as a medical school timeline to guide you on your med school journey, from application to graduation!
Bonus: Want a full library of free medical school eBooks, video courses, and training? Click here to get access to your free med school advice library!
Medical School Requirements
Let's start with the basics – the requirements. We'll be discussing in detail all the files you have to submit to your preferred medical schools and all the course works you have to complete before you step into medical school.
Medical School Timeline: Prerequisites
There has always been this debate as to which pre-medical course is superior over the other. Short answer, there is just no such thing. Medical schools don't require prospective matriculants to come from a particular course.
Whether you are an aspiring medical practitioner from the start or an arts major who had a change of heart, it's not too late!
In fact, this leniency contributes vastly to the diversity of students in medical schools – creating a cohesive learning environment for each kind of student.
Still, you can't set foot on medical school without a solid foundation on the basic sciences in which your medical studies will majorly revolve around. Plus, taking the basic sciences while in your pre-med years can help you efficiently prepare you for the MCAT.
Whatever course you are in, what matters is you have taken the following pre-requisites.
2 semesters of biology
2 semesters of chemistry
2 semesters of physics
1 semester of math
2 semesters of English
These are just the minimum pre-requisites set by most medical schools. You have to make sure to check out the pre-requisites set by the med schools you are applying for because not every medical school is the same.
Checking their pre-requisites as early as possible prevents you from taking a gap year (though it's not necessarily a bad thing) just to catch up on the subjects you have missed in your pre-med years. This is, of course, if you plan on going straight to medical school in the upcoming fall right after graduation.
Just to give you a heads up, here are some of the additional pre-requisites that some med schools require.
1 semester of biochemistry
1 semester of psychology, or probably another social science
1 semester of physiology or anatomy
Medical School Timeline: GPA
Of course, the primary way for the medical school's admission committee to determine whether you are a competitive applicant or not is none other than through your GPA.
Medical schools look at 2 GPAs of the matriculants: the total GPA and the science GPA. You stand a chance in the admissions process if your total GPA is higher than 3.73 and if your science GPA is higher than 3.66.
However, don't ever assume that all of the medical schools you will apply for will only take one over the other into consideration. Some medical schools only consider the science GPA and completely disregard the total GPAs, but then again, not every medical school is the same.
If you're not careful, you may underestimate the bearing of your non-science subjects to your GPA and disregard them while only putting effort into your science subjects paving way for an unsatisfactory total GPA.
This case might be alright for some medical schools, but please do your research first on the requirements of your preferred medical school so that you can weigh out your priorities in your pre-med years.
Medical School Timeline: MCAT
Your primary applications will not move any forward unless you have taken the MCAT and your results have been released. It is this fact that proves my point: you have to take the MCAT as early as you can, without sacrificing the quality of your score.
Make sure that you take your MCAT not later than April/May. You can do so still if you're really pressed for time but take note that this makes your application less competitive than others.
Plus, remember that you're still going to apply for secondary applications. Delaying your MCAT up until June will just leave you chasing for more time that can never be replenished.
While it's important to not be delayed when taking the MCAT, note that taking the MCAT too early is also not the way to do it. This does not in any way, make your application more competitive than the other.
Remember that your goal is to have a high and competitive MCAT score all the while making sure that you're not delaying your application. Taking the exam when you're not fully prepared will reflect very poorly on your results.
The MCAT will be one of the most difficult exams you will ever take in your life so you're most likely going to spend all your spare time reading and studying instead of sleeping in your dorm.
If you like, there are also preparatory courses being offered to aid you in your pursuit to score high on the MCAT.
The average matriculant MCAT score is 511.5, and if you're not aware of how the scoring of MCAT works, you can check out our article on the MCAT score converter for pre-med students!
Most students even take the MCAT several times until they achieve the score they desire. Taking the MCAT early gives you the allowance you need in any case you decide to retake the exam.
But did you know that there are medical schools that don't require the MCAT? Read about it here.
Bonus: Want a full library of free medical school eBooks, video courses, and training? Click here to get access to your free med school advice library!
Medical School Timeline: Letters of Recommendation
Your GPA and MCAT scores are the primary way to sell yourself to the admissions committee, but they also want to know more about you through the eyes of your peers, teachers, and mentors. Letters of recommendation are the way to do so.
When asking letters of recommendation from people you know, choose wisely. Select people that you think knows your strengths very well and are capable of writing a letter that highlights your competency as a prospective medical student.
I also find that the doctors you have shadowed in the past are a great source of letters of recommendation, given of course if you have developed a pleasant relationship with the physician in subject.
Doctor shadowing is actually a requirement for some medical schools. Check your preferred medical school to see how many hours of doctor shadowing you must complete.
Of course, you shouldn't just shadow a doctor for the purpose of obtaining a letter of recommendation. Think of it as a chance to observe the daily life of a physician in the actual clinical setting.
You'll be able to get insights as to how doctors do their job on a daily basis and help you decide if you really want to pursue a career in medicine for the rest of your life.
Know more about how to shadow a doctor here in our ultimate guide to doctor shadowing!
Medical School Timeline: Secondary Applications
Depending on the medical school you apply for, you may or may not be prompted to send in secondary applications. If you are asked for secondary applications, it's usually a way to squeeze out more information about you. These applications come in the form of questions that must be answered in essay form.
Secondary applications are the reason why I emphasized earlier in the article why it's important to take your MCAT and submit your primary applications as early as possible without sacrificing quality, of course.
Writing these essays could take you 2-4 weeks to write since you want to take time in answering all the questions efficiently.
Remember that a lot of the applicants could be as competitive as you, or probably even more. How well you write your secondary applications seals the deal with your application. You can never underestimate its value.
Also, it's most likely that you're applying for more than 10 medical schools. That's obviously a lot of essays to write. It is for this reason that I advise you to start planning out your secondary applications in advance.
You can search for examples of essays on the internet and think of how you ought to execute your answers for the questions your preferred medical school will ask.
Medical School Timeline: Extracurriculars
Sure, your GPA is impressive and breath-taking, but what you need is something to set you apart from other applicants.
Your extracurricular activities in your pre-med years are a great way to showcase your overall skills and another set of strengths that can never be emphasized enough on your GPA.
Being smart is one thing – but being able to balance your academics and extracurriculars is a big feat.
Getting involved in extracurriculars gives the admissions committee the impression that you are capable of facing any kind of stress that is bound to come your way once you set foot into medical school.
It showcases your soft skills that are as equally important as your GPA and MCAT scores. Having skills such as leadership, professionalism, and time management can dramatically help your medical school application.
If you want to know more about the different types of volunteer work you can do to strengthen your med school application, check out this article.
Bonus: Want a full library of free medical school eBooks, video courses, and training? Click here to get access to your free med school advice library!
When Should I Start Applying For Medical School?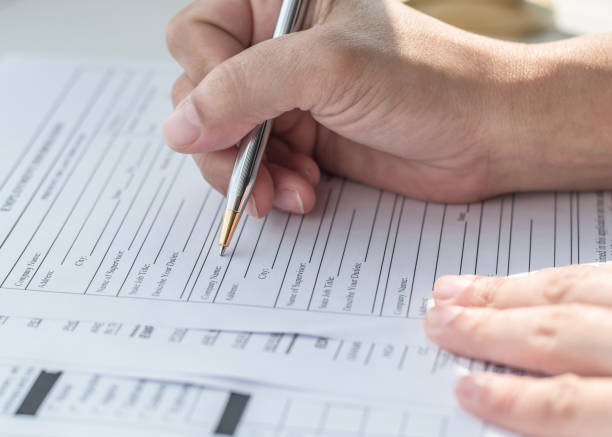 It depends on whether or not you want to start medical school right after graduation the following fall. Those who plan on doing so should start applying during their junior year in college.
Those who fail to do so, on the other hand, may need to take a gap year to complete some pre-requisites, take the MCAT, and complete their primary and secondary applications.
Regardless whenever you decide which year you want to apply for medical schools, I'd advise you to start applying as soon as the AMCAS, AACOMAS, and TMDSAS opens.
The application cycle for the year 2020-2021 started around May. The following are the dates and deadlines set by respective application services.
AMCAS Medical School Timeline 2020
AMCAS Application Opening: May 4, 2020
First Day to Submit AMCAS: May 28, 2020
AMCAS Application Deadlines: Please directly check with the medical schools to verify their deadlines as they are subject to change.
AACOMAS Medical School Timeline 2020
AACOMAS Application Opening: May 5, 2020
AACOMAS Application Deadlines: January 2021 – April 2021
TMDSAS Medical School Timeline 2020
TMDSAS Opens and Can Be Submitted: May 1, 2020
TMDSAS Application Deadlines: October 1, 2020
Also, you may have some medical schools in mind that are non-participants of these application services. Make sure to check their respective application dates and deadlines.
Take note that the AMCAS, AACOMAS, and TMDSAS do not transmit your primary applications over to the medical schools until you have uploaded all the necessary files and documents such as your official transcripts, essays, and MCAT scores.
It is for this reason why I'd advise you to not take your MCAT any later than April/May so that you can get your results before or in June, enabling you to pass your applications as early as possible.
But please always remember to never sacrifice the quality of your applications just for the sake of being an early bird. Always check the deadlines and utilize the time you can use while also ensuring that you won't delay your application.
As for secondary applications, take note that there are some medical schools only opt to send you a secondary application if they decide you are competent enough based on your primary application.
On the other hand, there are also medical schools that will only comprehensively review your applications once the secondaries are in. Either way, never forget to prepare for and submit your applications with diligence from start to finish.
Bonus: Want a full library of free medical school eBooks, video courses, and training? Click here to get access to your free med school advice library!
Medical School Application Timeline 2020
January to April of Application Year
Request recommendation letters from mentors, professors, peers, and from doctors you have shadowed in the past. Allow them to compose and craft you a recommendation letter for 1 to 2 months. Take this with a grain of salt as the people you'll most likely request letters from have their personal affairs, as well.
Go out of your way to remind them every once in a while without making it look like you're pressuring them.
Check out the requirements through MSAR (Medical School Admission Requirement) of each medical school as each of them are different in some way.
Start preparing for the MCAT, but you may also opt to take it if you feel sufficiently prepared.
You're going to have to send in personal statements during the application process. Make sure you get to outline and start pre-writing your statements.
I have mentioned before that extracurriculars are another great way to sell yourself to the admissions committee. Continue with your volunteer, research, and extracurricular activities while you're still not tightly preoccupied.
May of Application Year
If you're applying for DO schools and medical + dental schools in Texas, you can start submitting on AACOMAS and TMDSAS.
Start requesting your official transcripts from colleges and universities you have attended.
Get back to your personal statements and finalize it no later than May 15.
Last call for taking the MCAT.
Once you have sent in your primary applications, go ahead and start pre-writing your secondary essays to prevent immense stress later on during the secondary applications process.
June of Application Year
Submit AMCAS if applying to allopathic MD schools. With regards to your official transcripts, send it to AMCAS through CalCentral.
Continue pre-writing your essays while waiting for secondary applications.
Constantly check your emails to verify if your primary applications have been received by respective medical schools.
Secondary applications start to be sent out to applicants.
July and August of Application Year
The verification of the primary applications continues, still, check out your emails if you haven't received an email that your applications have been sent in.
Once you have received secondary applications, work on it as early as possible without ever sacrificing its quality and submit when you can.
Prepare for medical school interviews. You can check out more tips and samples to help you prepare for your interview here!
While it is important for you to brainstorm about what you should answer to the questions you anticipate to be thrown at you, it's equally important for you to prepare some of the questions you want to ask your interviewer. This enables you to learn more about the medical school you're applying for, and it also subtly gives off the impression that you're interested in this application.
September to March/April of Application Year
Attend and complete interviews.
Complete and submit secondary applications
Continuously check out your application status for respective medical schools.
October to May of Application Year
Applicants get notified of application status whether accepted, rejected, or put into the waitlist.
Construct and send letters of interest after completing interviews or getting placed on the waitlist to medical schools of choice.
Check out offers on financial aid for medical school.
May of Application Year
By May 15th, applicants with multiple acceptances must have withdrawn their application from other medical schools and choose only one school.
Once decided upon, the applicant must notify AMCAS and the medical school that they plan to matriculate by May 15th.
May-August
Here is when applicants that are put into the waitlist get offered a chance to matriculate into the school.
August-September
Fall has come and so has the start of the academic year. Congratulations, future doctor!
Become A Top Med Student Quickly!
Get access to our top guides on how to be a top med student, get better grades, study more efficiently, crush your board exams and be impressive on your clinical rotations!
Medical School Application Timeline Gap Year
What Percentage of Medical Students Take a Gap Year?
Applicants who take a gap year before matriculating are called non-traditional medical students. These are applicants who may have taken 2 or more years off in between university and the start of medical school, mature students with science backgrounds who may be returning from another career to pursue medicine, and even mature applicants with no science backgrounds that have decided to turn their career paths 180 degrees.
A traditional applicant for medical school, on the other hand, takes a linear road. They graduate high school, university, and enter medical school without a hitch. Still, there is an exception. While this may seem like the only norm, students who take a gap year before medical school are so common that they are still considered as traditional applicants.
Is It Bad To Take A Gap Year Before Med School?
No, it's not. If you are one of those students who may have delayed their application process up until the fall of your senior year due to personal reasons, no one's here to judge. It's your life, therefore, should go at your own pace.
If you come from a pre-medical course such as the arts, humanities and are non-science, you may have to take a gap year since you would have to take some pre-requisites depending on your medical school that was not included in the curriculum of your course.
Or maybe you just need to take a breather before investing 4 years of your life into medical school. Maybe you have some financial problems, or maybe you just want to gain more experience. Whatever it is, take a gap year if you should.
Taking a gap year does not in any way harm your application and does not lessen your competency. Please keep this in mind.
If you're thinking whether you should take a gap year or not before venturing into medical school, check out our video below! Don't forget to subscribe to our main channel on Youtube if you have found this video helpful!
https://www.youtube.com/watch?v=kWIza1M8NS4&t=81s
Med School Application Timeline COVID
Due to the current situation of the pandemic, the AAMC together with the medical school admissions committee and health advisors have adapted changes enabling applicants to move with flexibility regarding the application process.
The transmission of files and documents of the AMCAS to respective medical schools started on July 10, but please understand that the verification process could take up to 8 weeks due to restrictions.
View the MSAR (Medical School Admission Requirements) and Participating Medical Schools and Deadlines for updates and news. For FAQs, check out this article here.
As for the AACOMAS, the application services are operating. Customer service is also available to assist applicants with concerns. For FAQs, please check out Choose DO.
The TMDSAS, on the other hand, did inform applicants that some of their services may be delayed as they adjust to the restrictions caused by the current pandemic.
They announced that transcripts would not be required at this time of application and the TMDSAS will prompt the applicants to send in their transcripts later on in the cycle. Check out more details on their official website.
What Month Does Med School Start?
Medical school usually starts during the fall. This falls in the months of August and September. You get to attend orientation once the academic year begins. We wish you all the best of luck as you venture into your MD journey!
Bonus: Want a full library of free medical school eBooks, video courses, and training? Click here to get access to your free med school advice library!
Medical School Timeline
Medical school usually takes 4 years to complete. Once you have set foot in medical school, here are the significant events to expect within those 4 years.
The First Half of the Med School Journey
As you conquer the first 2 years in medical school, you will find yourself immersed inside the classroom and laboratory. Your days will be filled with microbiology, pathology, biochemistry, pharmacology, and anatomy, so expect sleepless nights almost every day.
With loads of readings, lessons, and homework, it's important for you to study smart as opposed to studying harder. Time is a limited resource, especially if you're a medical student – 24 hours in a day does not even seem sufficient.
Knowing how and when to study in a pressuring environment is something I can never emphasize enough. Here's our take on how you should study in medical school.
At the end of your second year, you will be taking the USMLE Step 1. This is one part of the 3-part steps every medical student must pass to become a licensed doctor in the US. It tests your understanding of the basic sciences and assesses whether you can apply all this in the actual clinical setting.
One could never underestimate the value of Step 1 because it determines your chances of getting and matching into the residency programs. Check out our blog post on how you should study for Step 1 and get a 250+.
The Second Half of the Med School Journey: The Clinical Experience
The last two years in medical school are all about clinical rotations at clinics and hospitals. Here is where you get to assist residents in their surgeries and daily activities. Expect that you're going to interact with patients and get to work with doctors and real medical equipment.
Take note that clinical rotations are in no way to comprehensively provide you the training you need to practice medicine in the US. It only takes place in a few weeks. Its purpose is to just give you an idea of what to expect once you set foot into the real workplace.
Nevertheless, proceed with diligence as your grades on rotations significantly affect your final GPA.
These are just some of the things to anticipate in medical school in a nutshell, but if you want to go into detail – make sure to check out our year by year breakdown! Don't forget to subscribe to our main channel on Youtube if you have found this video helpful!
______________________________________________________________________________
We give credit to Bemo Academic Consulting, AAMC for Students, Applicants, and Residents, Shemmassian Consulting, UC Berkeley, and Princeton Review as they served as sources in the making of this blog post for medical school timeline.
So that's it for our blog post on the medical school timeline from application to graduation. I hope you have found this post helpful and insightful to help you prepare for the hassle and stressful application processes for this cycle.
Enjoyed this article? You may want to check out some of our other blog posts for more amazing content!
If you want access to our full library of guides and free courses for med students, check out the Med Vault!
This is a completely free library of step-by-step eBooks & video courses that can help you on your medical journey!
Succeed In Med School With Less Stress
Get Access To A FREE Library Of Free Guides, Video Courses, And Resources To Help You Study Faster, Be More Productive, And Remain Stress Free
Get access to the Med Vault here.
I also want to share with you my best strategies and tricks on how you can succeed on your medical journey with my best selling Triple Bundle Books!
Check out how I went from barely passing my exams to graduating med school with a 3.9 GPA in these resources. It worked for me and it could also work for you!
Also, if you want a full blueprint to get into medical school without all the stress? Check out the full Pre-Med Blueprint program here.
Lastly, I have written The Pre-Med Journey to serve as a step-by-step guide for getting into med school.
I provided effective personal strategies on how not to just survive but also ace med school. I'll also warn you of the things that you must avoid such as inefficient study habits and unproductive and passive reviews.
Check out my book here on Amazon.
Again, thanks for stopping by!
Until next time, my friend!