Want to get better grades in med school while spending less time? Here's how Nitya – one of our Med Ignite coaching students was able to go from C's to grades she can proud of. Oh and in less time!
I asked Nitya to share her experience in med school as we worked together to improve her studying, grades, productivity, anxiety, and stressful stuff such as board studying!
She's a good definition of a typical med student – hard-working but also easily swayed by stress. Here's how we worked together to overcome it all!
Results like this screenshot below!

And if at any point you're thinking – I want those results – then learn how to get better grades yourself using our 6-step study program here or our 1-on-1 coaching here. 
Bonus: Want To Get The Best Grades You've Ever Gotten In Less Time? Learn Our Easy To Follow 6-Steps That Helped Me Get A 3.9 GPA In Med School! Learn The 6-Step Framework Here
But let's get into our interview with Nitya. 
What's Your First Name?
Nitya 
Where Are You On Your Medical Journey & What Year?
Nitya: M2, med student!
Where In The World Are You On Your Medical Journey?
Nitya: Trying to study for boards (my Step is in June) and classwork.
What Are Some Of Your Goals On Your Medical Journey?
Nitya: To feel competent, to be able to trust that I can be a good physician.
To not only survive, but thrive when I can. To enjoy the journey and not be stressed out or feel hopeless 24/7.
To manage imposter syndrome.
To not only excel, but to also be a patient advocate, to improve healthcare disparities.
LT: Some great goals from Nitya! You could argue that all of us go into medicine wanting some bit of each of these. 
And just like most of us – she struggled with each throughout the journey. 
Read along to see how she was able to overcome those hurdles!
Bonus: Want To Get The Best Grades You've Ever Gotten In Less Time? Learn Our Easy To Follow 6-Steps That Helped Me Get A 3.9 GPA In Med School! Learn The 6-Step Framework Here
What Was Your Biggest Struggle(s) On Your Medical Journey (Prior To Working With The Med Ignite Coaching Program)?
Nitya: I had no real consistent method of studying that got consistent results.
I was changing and changing study methods because nothing seemed to get me the results I needed, or if a method worked one time, it didn't seem to work another time.
I felt so much anxiety about how to proceed, and I spent a lot of time ineffectively studying.
I felt dumb and also spent the entire day studying, and felt miserable.
LT: Can you relate to how Nitya is feeling? 
I know I can! Just like her I felt like I was banging my head against the wall to get find a strategy that worked – only to be disappointed again. 
And as time went on – the available strategies that I hadn't tried became few. But my grades hadn't budged an inch. 
Feel the same way? 
Don't worry you're not alone. While it took me several semesters to identify what I was doing terribly wrong and what I needed to do more of – I'd like to help you not have to spend so much time. 
If you're in the same shoes as Nitya you may find that our 6-step study program showing you what to fix and how to create a perfect study system may be just for you!
Bonus: Want To Get The Best Grades You've Ever Gotten In Less Time? Learn Our Easy To Follow 6-Steps That Helped Me Get A 3.9 GPA In Med School! Learn The 6-Step Framework Here
Or if you want a more personal touch then learn about how you can work 1-on-1 with us here and get results like these. 
What Had You Tried Before?
Nitya: I tried making notes, I tried making screenshots of every slide, I tried live lectures and then watching recorded lectures at 2 times speed.
LT: Just like before – Nitya's problems are too common for the typical student who comes to us. 
The combination of "I've tried everything" and "nothing seems to work" is exactly who we aim to help!
Because as I've learned the hard way – more time doesn't mean better results. Sometimes you have to completely rethink how you're approaching learning in medicine. 
How Did You Feel Dealing With These Struggles?
Nitya: I felt inadequate.
So much of medical school is a mental battle, where you have to consistently choose to believe in yourself in spite of what your results might tell you.
You need to keep going, even when you fail.
My struggles made me wonder if I was fit to be in medical school. I considered dropping out multiple times.
LT: Imagine wanting to be a doctor so much of your adult life only to now find yourself considering dropping off the path entirely. 
Crushing. 
But that's what the sheer amount of information, frequency of tests, and the lack of support from most schools does for most med students. 
Thankfully Nitya had a great – "I can do this spirit" while working together which served both of us well!
Want Better Grades, Personalized Study Strategy, And Schedule?
Learn what results our past students have seen through both group and 1-on-1 study coaching!
Why Was It So Important For You To Solve These Obstacles On Your Journey?
Nitya: Long-term, it wasn't only about my grades and making opportunities fo myself to get into a good residency program, but it was also about becoming a good physician.
In order to be a good physician, I needed to figure out strategies and ways of learning and thinking that would serve me for my whole career.
Medicine is a marathon. In order to be a good physician, I needed to have confidence in my competence.
If you don't have faith in yourself, even if you know the material, you can't perform and patients won't trust you.
The Med Ignite coaching program has helped me both with my confidence and my competence, by giving me practical tools.
LT: It's funny – Nichole – one of our students who was able to get a 3.95 GPA in med school said something similar to this question! 
When we work with students we get back to the core of why they want to do well. 
Eventually, the student will admit that if they fear not knowing the info now – they surely will feel uncomfortable when it's time to take care of a real patient. 
That's why we focus on now just gimmicks to memorize information for the quiz and test – but also long-term retention for your boards & patient care. 
Interested? Check out our 6-step process here to help you get better grades!
What Was Your Experience Through The Med Ignite Coaching Program?
Nitya: Dr. Trivedi makes himself available to you. You can reach out about anything.
He will give you practical advice and break it down into steps you can take action on TODAY.
He will encourage you, and help tailor your studying to what works for you.
He has a scientific approach to figuring out what works and what doesn't and how to improve your efficiency each week.
LT: Nitya is too nice here. And the scientific method is overselling it. 
I've simply been in similar shoes before – and I'd like you to avoid the rough terrain if possible. 
Here are some of Nitya's wins and thoughts during our time working together!

What Surprised You The Most (If Anything)?
Nitya: How much calmer I feel about boards studying.
He helped me not panic. And to consistently study for Step.
LT: If you're prepping for boards –  see the kind of results we've been able to get results like Jessica on Step 1!
What Results Were You Able To See Through And After The Coaching In Your Grades/Scores? 
Nitya: I went from failing and C's to B+'s!
I studied way more efficiently in less time, felt more relaxed, had personal time, felt healthier and consistently studied for boards and my confidence shot up.
LT: I love when students get better grades but I love it even more when they feel like they have more of their life back in the process. 
Again if you're feeling overworked and just struggling to see results then either check out our 6-step study program here. 
Or if you want to accelerate the process – then learn about how you can work with us 1-on-1 to help you create a personalized study plan!
What Change Did You See In Your Confidence Through Your Coaching Experience?
Nitya: Exponential. I don't feel anxious from hour to hour from day to day.
LT: It's important to note that Nitya has the personality that can get anxious very easily. 
She's so optimistic that when things don't go her way – anxiety is the natural state to fall back on.
So to hear someone with her personality say this is huge!
Want Better Grades In Less Time?
Want To Get The Best Grades You've Ever Gotten In Less Time? Learn Our Easy To Follow 6-Steps That Helped Me Get A 3.9 GPA In Med School!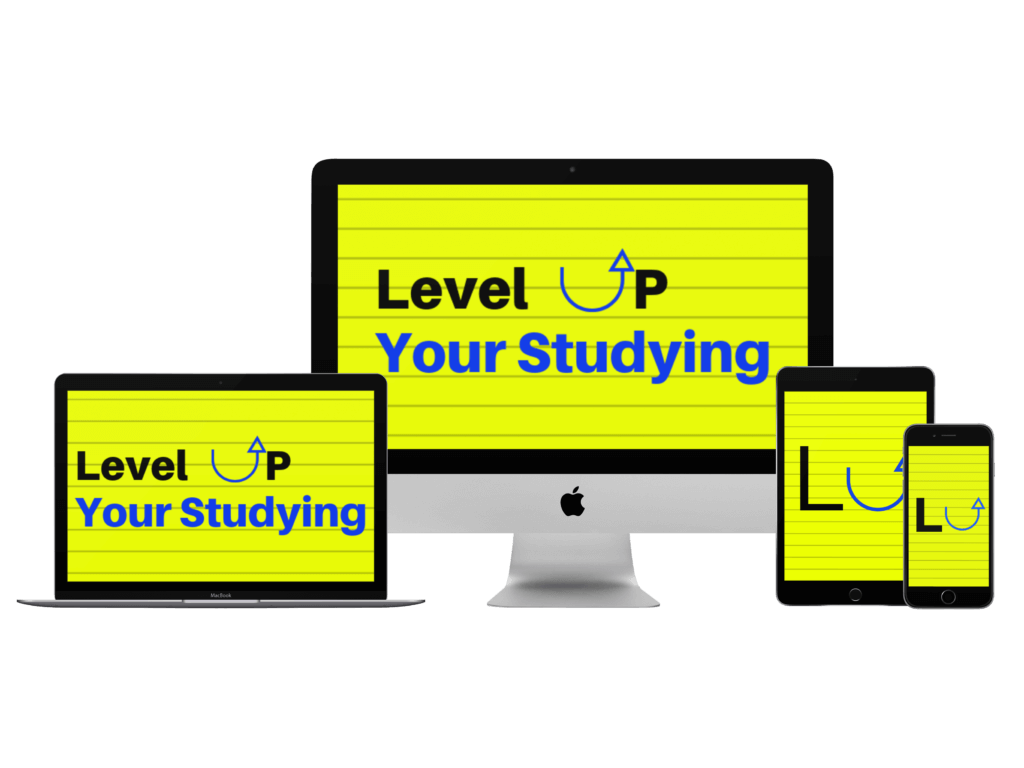 What Was The Biggest Lesson(s) You Learned After Your Time With The Med Ignite Program?
Nitya: Keep it simple. Don't freak out about what other people are doing.
Being good consistently is better than being great occasionally. It's about your habits. Your medical journey can be fun!
LT: The bolded quote is one that I took from Nick Bare a fitness Youtuber I enjoy following and one I share with my students. I'm glad Nitya has memorized it!
What Advice Would You Give To Other Students In Similar Situations As Yours?
Nitya: Do it! Sign up! He's an investment in yourself!
LT: Not much to add to that really. 
If you're ready to get the best grades you've ever seen – here's two ways we can help you on your medical journey!. 
Get better grades with our self-paced 6-step study program where you'll learn what you're doing wrong, what strategies can change the game for you, and so much more here. Hundreds of students have put themselves through this program – check out their results here. 
Work with us 1-on-1 to get a personalized touch on creating your perfect study system and schedule. Learn more and see results from our past 1-on-1 students here. 
Looking forward to helping you on your journey my friend!
Until next time…