Being a physician assistant is rewarding for most people, but some may want to transform their roles from PA to MD. The transition needs a lot of hard work, effort, and dedication because it is not a piece of cake anyone can go into effortlessly.
Nevertheless, bringing that MD title in your name can be the best thing you will have in a lifetime. It sure is challenging, but I am here to help you to upgrade your profession from an assistant to a full-trained medical doctor.
Continue reading this article because I have already listed everything you will need to be an MD. I also differentiated the professions and included the pros and cons of being a PA and an MD to let you decide more on your career path.
What Is The Difference Between A PA And An MD?
Even though they are both in the medical field, physician assistants and medical doctors vary in many ways. They differ in terms of education, job duties, flexibility, salaries, and job satisfaction.
You can read ahead to know the difference between these factors.
Education
Physician assistants and medical doctors both need to take science-related subjects. They study similar things, but an MD may require more intensive programs and courses.
The costs, grade requirements, and duration may also be more stringent with MDs. You can opt to stay as a PA if you do not want to study more, but you can continue being an MD if you want to extend your knowledge.
Want Better Grades In Med School In Less Time Using Just 3 Steps?

Click Below To Get FREE Access To Our Study Course To Discover The 3-Steps Hundreds Of Med Students Have Used To Increase Their Grades & Efficiency While Studying Less
Undergraduate Education
Schools for PAs often require excellent grades and extensive clinical experience. The required average GPA is 3.5, and the science GPA is 3.47.
PAs also have testing requirements that may vary according to the medical schools. Some universities require applicants to have an average GRE score of 310, while some look for MCAT scores.
In terms of extensive clinical experience, PAs must complete 2,000 hours of hands-on patient care. They can volunteer in healthcare departments, medical institutions, or clinics.
On the other hand, MDs have higher grade expectations but a lesser clinical experience at the time of the application. They need an average GPA of 3.70 and a science GPA of 3.64.
Schools for MDs do not demand GRE scores though they require an average of 508 or higher on the MCAT. You can also enter these schools without clinical experience, but having it can add to your overall competitiveness when applying to such a school.
Specialized Education
Physician assistants must obtain a bachelor's degree and finish an accredited PA program, which can take around 2 to 3 years. These programs can cost them from $40,000 to $180,000, depending if the school is public or private and if they are a resident or non-resident student.
After their education, PAs need to complete on-the-job training, pass a certifying exam, and obtain a license. In this case, they can start practicing their profession faster than MDs.
As noted earlier, MDs take schooling longer than PAs. They need to have a bachelor's degree, take four years in medical school, and another 3 to 7 years of completing their residency in a chosen specialty.
Being an MD can cost you around $200,000 to $300,000, contingent on whether the school is in the state or province, public or private, and resident or non-resident. After that, you may also need certification and a license, like PAs.
Bonus: Want better grades with more free time (and less stress)? Get access to our free 3-step study system here to see what other top students do that you may not be doing!
Duties
PAs and MDs have different roles and duties in the medical field. You can see their differences below.
Physician assistants primarily work in the healthcare team as diagnosticians under the supervision of a medical doctor. They can perform physicals, obtain patients' histories, labs, imaging, and information to diagnose conditions, and make a treatment plan.
PAs can work on office tasks, but they are not allowed to perform surgeries. Moreover, they can also prescribe medicines, but not on controlled medications and substances that require a prescription from a licensed doctor.
Meanwhile, medical doctors can perform the things PAs can do without any delegation or supervision under any person of higher rank. They can diagnose medical conditions, prescribe medicines, do surgeries, and treat patients independently.
However, MDs carry a heavier liability on their shoulders. They will become liable for every error, including the mistakes of the PAs they are supervising.
PAs have a variety of specializations, but they are often in primary care. They can conduct general procedures, perform physicals, and treat common medical conditions.
PAs can switch specialties or have two specialties at the same time. This factor significantly differs from MDs, who choose only one medical specialty.
MDs have a wide range of choices when studying, but they cannot switch specialties once they choose one. A notable change will require you to complete residency for the new specialization, taking more time, effort, and money.
Control And Flexibility
All PAs work under the guidance or supervision of an MD. They can sometimes work independently but must collaborate with medical doctors in complex health cases.
While PAs cannot open their medical businesses, MDs often run their clinics and practices. Nonetheless, they have more business concerns and responsibilities.
MDs also need to become on-call because they often handle more complicated conditions, less-common medical cases, and surgeries. Thus, they can set schedules but must be ready for emergencies and sudden shifts to work.
Get The Exact 8-Steps I Used To Get A 3.9 GPA In Med School For Free Below!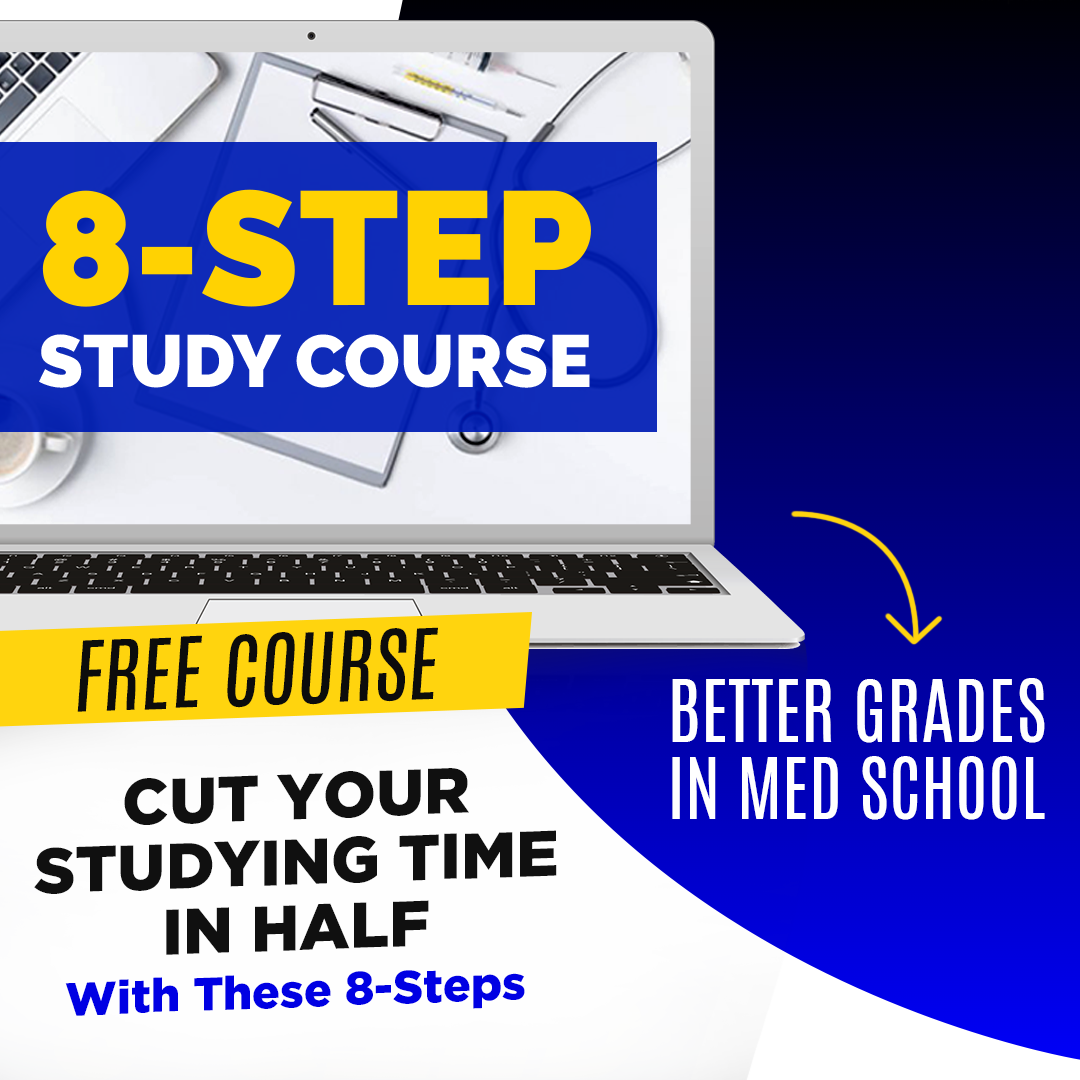 Salaries
Physician assistants in the United States can earn up to $113,457 per year or $66.55 per hour. Meanwhile, medical doctors make $215,865 yearly or $92.70 per hour.
Job Satisfaction And Lifestyle
Most PAs work 40 hours weekly. They have more consistent schedules, leading to higher job satisfaction and stability rates.
According to the national survey, 92% of the PAs feel happy and satisfied with their profession as helping others gives them satisfaction. Since they have more time than MDs, they can balance their work and lifestyle, reducing stress and burnout.
Unfortunately, MDs have less freedom in handling their schedule because they have clinics to run and manage and hospitals to work in daily. Having dynamic medical activities, MDs work more than 60 hours weekly.
Even though MDs feel job satisfaction, they are more susceptible to burnout. A Medscape survey of 15,000 physicians in 29 specialties interprets that 42% are experiencing burnout.
However, remember that you will always learn to love your profession if you are really into it.
Steps On How To Transition From PA To MD
If you have already made up your mind about transitioning from PA to MD, I listed the steps on how you can transform your current role into a new one. You can follow these steps below.
Step #1 Rethink Your Career Path
The most significant thing in the PA to MD transition is your dedication to being an MD. Reflect on yourself if you are sure about this career path because it can bear more responsibilities and administrative work.
Before applying to medical schools, you must be ready and willing to take more time to study and prepare for being a medical doctor. However, this should not scare you because being an MD is exciting and rewarding.
Step #2 Look For Medical Schools
Research and find medical schools that best fit your requirements, preferences, and budget. Some universities may offer accelerated programs that enable you to study for three years instead of four.
These programs are suitable for those who look for fewer school years in med school, though they may be more intensive, expensive, and packed.
Step #3 Seek Employer's Support And Advice
Nothing matches the support from your colleagues, friends, and family. You can also get advice and tips from your supervising MD if you are a practicing PA.
Your supervising MD can also give you a letter of recommendation, which can benefit your medical school applications.
Step #4 Complete Necessary Prerequisites
Once you list your desired and target medical schools, search and note their requirements. Since universities have different prerequisites, take time to complete them as early as possible.
Recheck and review these requirements to ensure that you have the right qualifications.
Step #5 Submit Applications
Try to send your applications to the medical schools as soon as you complete their requirements. Being early can be a plus point for them and attract more scholarships.
If you have excellent experiences as a PA, you can also use them to back up your application. After submitting your applications, you must be ready for interviews because they can call you anytime soon.
Get The Exact 8-Steps I Used To Get A 3.9 GPA In Med School For Free Below!
Step #6 Take The MCAT
Several medical schools require outstanding MCAT scores. In this case, I advise you to study for it and get the highest score possible because it is a crucial part of your application process.
You can check this extensive article to know the MCAT scores needed and how to prepare for it.
Step #7 Finish Medical School
Generally, you will need to study in a medical school for four years: two years in classrooms and laboratories and the other two in clinical rotations. The latter years will be in a medical setting where you will work with patients daily.
Being a PA can give you an advantage with this step because you already have experience performing primary care and treating patients.
Step #8 Obtain Medical License
A license is also necessary for MDs like PAs. You will need to take and pass the United States Medical Licensing Examination or USMLE.
The USMLE usually has three exams. You will take Step 1 on your second to the third year of schooling, Step 2 in the third year, and Step 3 will be after you graduate.
Once you pass the USMLE, you may apply to your state licensing board to be an MD. They will likely ask you to show proof of graduating from an accredited medical school and passing the USMLE.
Step #9 Complete Residency
The next step will be applying to a residency program, where you have to decide which programs you want to take. A postgraduate residency training can take 3 to 7 years, depending on your chosen field.
This period will allow you to get comfortable with being an MD. It will also enable you to apply all the knowledge and training you acquired when studying.
Step #10 Pass A Board Exam
Most medical doctors obtain at least one credential from the ABMS or America Board of Medical Specialties to become board certified. In this case, you will need to complete an examination according to your area of profession or practice.
You can become board certified as many times as you want, provided that you have completed the requirements and qualifications needed for such areas.
Want Better Grades In just 3-Steps?
Get Access To Our Free 3-Step Study System To Get Better Grades With Less Time & Stress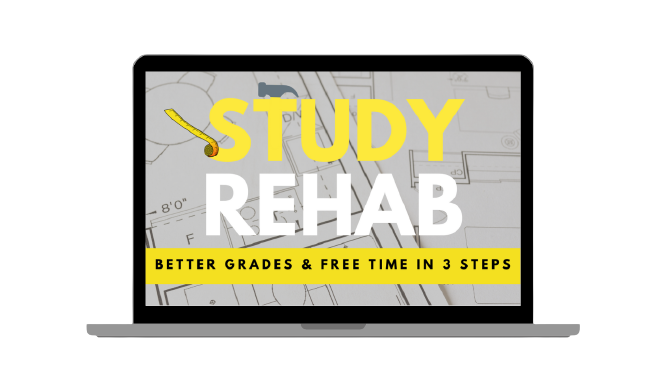 Step #11 Apply For Jobs
You can proceed to look for job openings for MDs once you complete the previous steps. Start preparing your resume, including your education, achievements, qualifications, and publications.
You can also write your job experiences as a PA and other pleasant credentials and histories. Ensure to impress medical institutions with your application so they will never hesitate to hire you as an MD.
Step #12 Work As An MD
You have successfully transitioned from a PA to an MD! You can now start your journey of being a medical doctor.
However, you have to ensure that you keep up with your files. I advise taking notes of the dates you need to renew your license and similar documents.
Advantages And Disadvantages Of Transitioning From PA To MD
Reading the steps on how to transition from a PA to an MD may somehow make you think of staying as a physician assistant. It can be a long journey, but I have written about the advantages of being an MD to let you know how gratifying it is to become one.
Advantages
The following are the reasons why you must become an MD:
You will learn more about treating patients of any medical condition due to the extensive medical school years.
You can have more career options when you take the MD.
You will have more function and autonomy in practicing your chosen field.
You will not need supervision and delegation before performing medical activities on patients.
You will belong to the highest-paid profession, earning around $200,000 to $300,000 yearly.
You can open your clinic or medical business independently.
You can participate in various research and be a part of many publications.
Bonus: Want better grades with more free time (and less stress)? Get access to our free 3-step study system here to see what other top students do that you may not be doing!
Disadvantages
Here are a few possible cons of transitioning from a PA to an MD.
You will have more educational and licensing requirements, which can be costly.
You will have less freedom in handling your schedule.
You will be more liable when things go wrong inside the hospital or clinic.
Transitioning from a PA to an MD is a long, challenging journey, but the fruits you will bear after taste the sweetest. You can benefit a lot from this profession while you are practicing your dream job at the same time.
After all, there is only one thing you need to remember: learn to love being a medical doctor and ensure that you want to be in this field because you will regret being one otherwise.
Get The Exact 8-Steps I Used To Get A 3.9 GPA In Med School For Free Below!
Want to decrease your studying by half in just 3 weeks? Introducing Level Up Your Studying, a 3-week program to create your perfect study system and get better grades. It has 60 hours of video lessons, personalized activities, and other bonuses. Level Up Your Studying today!
Did you learn a lot from this post? If yes, you can also check out more of our informative articles to help you get through your medical journey!
Until the next one my friend…