There's no doubt that a strong application for a residency program will open new doors and bring in a lot of opportunities for you. Aside from your shiny USMLE or COMLEX scores and your GPA in medical school, residency program directors look for a specific reason to accept you – and a residency personal statement is what they need.
In this post, we're going to shed some light on your residency personal statement – enabling you to learn how to write a phenomenal personal statement that will land you an interview so you can match into the specialty you desire!
What Is A Residency Personal Statement?
A residency personal statement is one of the requirements when applying to residency programs. This is a formal letter that you get to write and personalize yourself to further showcase your strengths as an individual and as a potential resident of the specialty you desire to match into.
It is a medium that enables you to improve your residency application by going beyond what's written in your CV and letting the program directors see why you're perfect for their residency.
How Important Is The Personal Statement For Residency?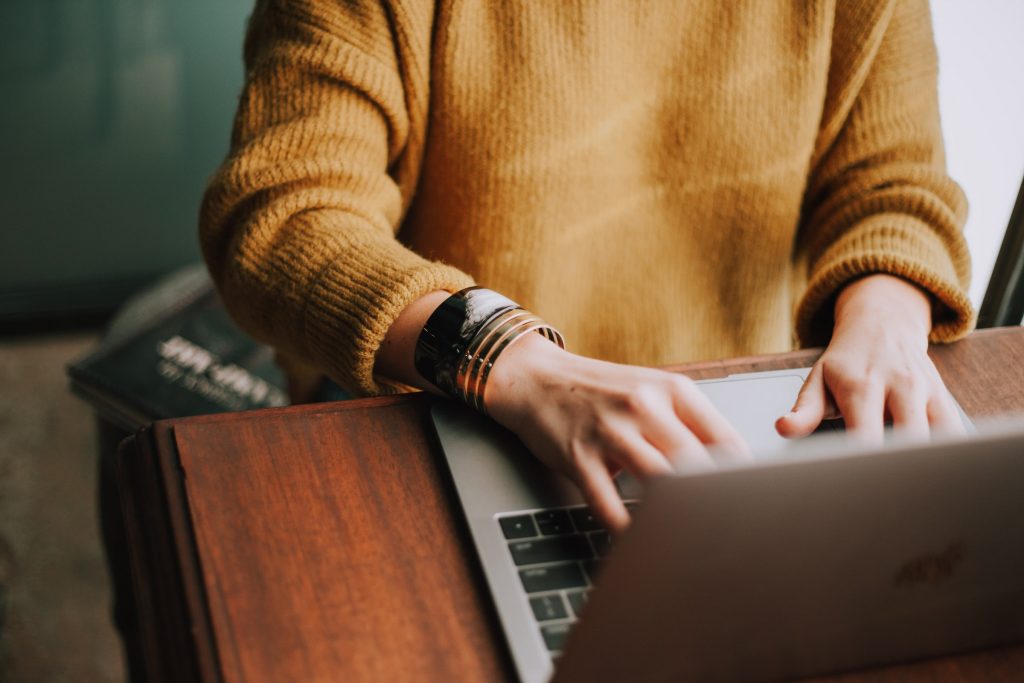 The National Residency Matching Program's (NRMP) Director Survey shows a chart on the percentage of programs citing each factor and mean importance rating for each factor in selecting applicants to interview.
Here are the top 10 cited factors that residency program directors consider when choosing which applicants will pass to the succeeding stages of the application process.
Figure 1. Top 10 Factors Residency Program Directors Consider When Selecting Qualified Applicants
As we can derive from the figure above, residency program directors prioritize USMLE Step 1/COMLEX Level 1 scores, letters of recommendation, Medical Student Performance Evaluation, USMLE Step 2 CK/COMLEX Level 2 scores, and residency personal statements come in at fifth place with a 78% citing factor and an average rating of 3.7.
Residency program directors will always put those numbers in your residency application on top of their list of priorities. If there's anything I learned about mathematics is that numbers are universal. Your scores are what it is and there's no other way of trying to understand it.
No matter what kind of student you were in medical school, how you treat your colleagues, or your attitude towards work and rotations – the first thing people will ask you is how much you have scored on your Step 1.
However, residency program directors are not just interested in these numbers alone. Otherwise, letters of recommendation and residency personal statements wouldn't even be in the top 5 factors in selecting applicants for residency programs.
See, chances are, the applicants you'll be competing with would have the similar USMLE or COMLEX scores as you. Everyone is competent enough to be accepted – so how is this going to pan out?
The residency personal statement serves as the tiebreaker for such situations. Your scores as yours to keep but your residency personal statement sets you apart from the rest – helping them remember your residency application as something to consider.
This is the opportunity offered to you to voice out your goals and motivations why you're diving into the specialty that you are applying for. Doing so will help the directors determine for themselves if you're applying to become the future physician that they're exactly looking for and not just because you need something to pay the bills for.
What Do You Write In A Residency Personal Statement?
Your residency personal statement should embody who you are as an individual and as an applicant.
While letters of recommendation provide qualitative information about an applicant from the eyes of the people around him, residency personal statements solely come from the words of the applicant.
Thus, it is a language understood only by the applicants and the program directors where they could know more about your personality and strengths and decide whether you would fit the environment and standards of their residency program.
Of course, for your residency personal statement to achieve its full capabilities – you must be able to write a coherent letter which includes some aspects that program directors expect to see.
You could ask for residents you know if you could have a glimpse of their residency personal statements for you to have an idea where you should start. There are also a ton of examples all over the Internet which I'll be providing you later on.
Here are some of the common things to be written in a residency personal statement. Make sure that your residency personal statement answers the questions below. These are also a great place to start if you feel lost and have no idea what to write.
Motivations Behind Career and Specialty Choice
What has drawn you to pursue this specialty among others?
What are the instances in your life and in all your years of medical school that piqued your interest in this specialty?
How and what led you to decide that medicine is what you want to pursue as a career?
What medical cause do you feel should be addressed by you?
Qualities or Skills To Help You As A Resident
What are your strengths that other applicants don't have?
How are your skills and qualities going to help you succeed as a medical practitioner?
Could the residency directors expect more from you?
Are you capable of learning and improving?
How do you think these will enable you to excel in this specialty?
Plans For The Long Term
What do you expect from this specialty in the long run?
What do you hope to accomplish besides paying the bills and making the world a better place to live in for patients?
Are you planning to become a partner or stay as employed?
How do you see your career in this specialty progressing, 20 years in time?
Personal Attributes Relevant To Your Specialty
If you're applying for a pediatrics residency program, are you easily approachable by kids and their parents?
Are you empathetic towards women and have respect for their decisions?
Do you have the leadership skills that a surgeon needs?
What are the instances wherein you have strongly demonstrated your personal attributes to a clinical setting?
Accomplishments You're Proud Of
Are there any extracurricular activities that are meaningful to you?
What are the accomplishments you feel most proud of? If these are already mentioned in your CV but you feel like this one certain accomplishment is kind of ambiguous and worth expanding on, then go ahead.
How Long Should A Residency Personal Statement Be?
As tempting it may be to tell your whole story on how you have decided to become a physician, don't be that kind of applicant. Keep your residency personal statement at about just 3500 characters or 500 words. Make sure that you don't go over 1 page.
You just want to promote your strengths, qualities, and skills at a personal level since your USMLE or COMLEX scores don't really provide an insight as to what kind of person you are and how you approach your work. That's all there is to it.
What Makes A Great Residency Personal Statement?
A Unique Take Behind Your Medical Journey
Every aspiring medical practitioner has a story to tell. Think of a unique story coming from a very particular point in your life that had led you to realize that you want to pursue a career in the field of medicine.
The introduction should tell the story of the exact moment of your transition to be an aspiring physician. If you are one of the applicants who was dead set on a particular specialty before experiencing rotations and had a change of heart as you were going through with it – explain why and how you felt in this transition.
It's important for you to write everything in detail. Writing the introduction with detail delivers the story vividly and clearly to the reader of your residency personal statement. Make them feel like they were with you on that day.
You want this story to be powerful but not too emotional, substantial but brief, specific but not too revealing, and something that only you can write. Make it memorable and something to remember. Give the program directors a chance to ask more about you on the day of the interview.
Personalizing Personal Statements
Everyone's journey in the field of medicine is personal. A residency personal statement is not a place for enumerating every single achievement in your life and selling yourself like hot pancakes.
Your CV, USMLE or COMLEX scores, and letters of recommendation, are already enough quantitative and qualitative information to determine your competency.
A residency personal statement is one of the requirements for residency programs because they want to be able to connect with you on a personal level. They want to understand you as a person and as a potential resident.
Also, because they need something to talk about in your interview.
You must be able to describe how medicine is integral to you as an individual. How has it become something that can describe you as who you are, without wearing that white coat and a stethoscope wrapped around your neck?
Describe how your personality, interests, and the course of your life relate to the specialty you want to match into. Connect the dots from personal to professional.
An Unexpected Turn of Events
As a fan of movies, I fancy characters who display change and growth throughout the story. There's nothing more boring than a one-trick pony kind of character. A movie with a character like that is not worth watching. Never watching it again for the rest of my life.
You could think of these residency program directors as an audience of the story of your medical journey. Provide them with a timeline that exemplary showcases why and how your points of view, opinions, and perspectives of yourself have changed throughout your journey before and during medical school.
Did you also have failures that had dramatically impacted the course of your life? Don't be insecure about these failures and use them to your advantage. Sometimes your failures could even be seen as strengths.
Failures are a part of the things that make you who you are now. Program directors would most likely be interested in how you have overcome these failures and how you have used it as a pedestal to become wiser and stronger as a person and as a medical practitioner.
The Kind of Doctor You Want to Become
Do you picture yourself as a doctor who only cares about the politics inside the hospital? Do you see yourself as the kind of doctor who prioritizes the health and safety of your patients and staff above everything else? Are you going to be a doctor for yourself or the patients?
Promoting the current version of yourself in your residency personal statement gives the program directors an image of how you're going to approach your work as a resident. However, you must also give them a visualization of the kind of doctor you want to be in the long run. This gives them something to look forward to.
What Should You Not Write In A Residency Personal Statement
Avoid Being Dramatic
You need to keep the tone of your statement to be as formal as possible even if you're talking about yourself. You may be a bit carried away which could push you into writing a statement that's kind of dramatic in a sense.
In other words – don't make your residency personal statement a screenplay for a medical drama. You want to hook your reader by providing them interesting substances, not by adding too much flare. Keep your choice of words formal but personal, as well.
No Need For Rehashing
Don't try to reiterate what's already on your CV. Doing so is only a waste of paper, ink, and you're only throwing this opportunity into the trash. You're not helping anyone else. This is only acceptable if certain things seem ambiguous but deserves to be discussed more.
Don't Be Too Declarative
Many applicants feel the need to advocate themselves in a sense that they deserve to be accepted to the residency program they are applying for. While I appreciate the confidence and credit the applicant gives himself – this is not unique. Anyone can write something like that.
Remember, your residency personal statement should be something that could only be written by you, no one else.
You Don't Have To Promote The Specialty
What's a promotion of the specialty doing in your personal statement? Program directors know what they're doing and for what cause. Don't waste your time and some paper on promoting the specialty you are applying for.
While I understand that applicants do this because they feel like they should come off as knowledgeable in the field, program directors are confident that you know plentiful enough about the specialty. Otherwise, why are you even writing that residency personal statement in the first place?
Don't promote the specialty. Instead, promote yourself.
Residency Personal Statement Examples
Below are some exemplary samples of residency personal statements that bring out the personality, strengths, and qualities of the applicant that sufficiently and efficiently provides an image as to why he is a perfect fit for the program.
For An Anesthesiology Residency Program Applicant
"Growing up the first-born daughter of a hard-working Saskatchewan cattle farmer and hairdresser, medicine was never a consideration. In a small town, I could easily see how too much free time got many of my peers in trouble. From grade 8-12 I devoted myself to sports, playing high school, club and provincial beach volleyball, weeknights, and weekends year-round. Despite my small stature and lack of innate abilities, with determination and persistence, I overcame these obstacles. At the end of my grade 11 year, I received an athletic scholarship and chose to pursue business administration and athletics.
After the first six months, it became apparent that I was not going to attain my full potential in education at [university name}. Despite my parent's reservations, I left and enrolled at a [university name] for the next semester. This university was much more challenging as I was now balancing my educational and financial responsibilities by working evenings and weekends managing several part-time jobs. With little direction as to what degree I wanted to pursue, I happened to enroll in anatomy and physiology. This was the first time I became excited about my prospects and began actively considering a career in medicine.
The first time I applied to medicine, I was rejected. Despite my initial devastation, in hindsight, it was a great opportunity for me to reflect on my motivations for medicine and work as a laboratory technician at a potash mine in my hometown. I gained additional life experience, spent time with my family, and was able to help financially support my husband's pursuit of education after he had so selflessly supported me for many years.
My first exposure to anesthesia was in my first year of medical school with [Dr. name here] as my mentor in clinical reasoning. I was again, intrigued by the anatomy and physiology with the interlacing of pharmacology. I remained open to all specialties, however, after summer early exposures, research, and clerkship it became clear to me that anesthesia is where I felt the most fulfilled and motivated.
In a way, anesthesia was reminiscent of the competitive volleyball I had played years prior. I was again a part of a team in the operating room with a common goal. Similarly, our countless years of education and practice had brought us together to achieve it. In volleyball, my role was the setter, which to many is considered a lackluster position as we rarely attack the ball and score points with power. However, as a setter, my role is to set the pace, strategize, and dictate the game from my team's perspective. There is a long sequence of crucial events before a "kill" in volleyball and I strategized my teammate's individual strengths in both offense and defense to win. Anesthesia gives me the same opportunities to strategize anesthetics, balance individual patient's comorbidities and anatomy all while maintaining a calm demeanor and level head through unexpected circumstances. In volleyball, I never shied away from tense games or difficult situations, instead I trusted in my own abilities and training despite uncharted territory. Lastly, I didn't need to actually score the point in order to understand my role and contributions to my team.
As an athlete, I understand the importance of practice and repetition which allows us to fail, but most importantly, to learn. I believe that the curriculum at this program will provide me with a well-respected education, which strongly reflects my learning style. I also admire the mandatory communication block in the curriculum because I believe an emphasis on clear and concise communication, is essential as an anesthetist.
Throughout the course of the next 5-10 years, I anticipate that both my husband and I will complete the next chapter in our educational pursuits. We both agree that [program name here] has the potential to nurture the next chapter in both our private and professional lives if given the opportunity."
For A Dermatology Residency Program Applicant
"So many disconnected pieces, yet no clear starting point." I think as I stare at the 1,000 puzzle pieces in front of me. I instantly rewire my brain to consider all of them but also how they fit in the big picture. Working for hours on puzzles with my terminally ill grandfather taught me there is something mesmerizing about simultaneously losing and centering yourself in a disarray of colors and shapes. Dermatology is a jigsaw puzzle in which the pieces sit in front of our eyes, waiting to be assembled into a diagnosis. Solving this intricate puzzle, which encompasses a wide variety of intriguing diseases, fascinated me early in my medical career.
During my first contact with patients as a research assistant at [name of center], I developed a genuine interest in this specialty. Witnessing the effects of severe and refractory dermatological diseases on their quality of life sparked my empathy and a desire to strengthen my knowledge in order to help them. This empathy grew over the course of my rotations, as I observed the distress brought on by a melanoma diagnosis, the debilitating pruritus associated with atopic dermatitis, and the emotional scars left by acne.
Driven by this experience, I founded the [name of race] with my devoted and inspiring team. Together, we raised close to $18,000, which was donated to the [name of society] for the advancement of malignant melanoma research and prevention strategies. This project allowed me to serve as a leader and a strong team player. I was also granted the hands-on opportunity to take concrete steps towards promoting prevention and advocating for patient health – competencies that will serve me as a devoted dermatologist.
As a result of my scientific rigors and dedication, I have had the opportunity to publish my work on inflammatory bowel diseases (IBD) and speak at international conferences. I recently submitted a case study to the [name of journal] and an abstract to next year's [ name of conference]. I hope to further my contribution to the advancement of dermatology both scientifically and academically. Besides my interest in skin malignancy, I am also very passionate about immunodermatology, skin manifestations of IBD, and vascular anomalies, to name a few. Committed to a lifelong learning experience, I strive to expand my knowledge through academic research. My constant desire to improve, in addition to an insatiable curiosity, was valued during my rotations regardless of the specialty.
During my residency, I look forward to being challenged and surrounded by new ideas and perspectives. I wish to pursue my training in [name of city]'s multicultural epicenter, where I will be exposed to a wide range of unique cases. [Name of school]'s prestige for research and mentorship is second to none. During my elective at the [name of hospital], your commitment to patient care, your dedication to knowledge, and your pedagogical approach instilled a sense of belonging in me. It is with you that I hope to set the final puzzle pieces of my medical training into place."
For A Family Medicine Residency Program Applicant
"My first exposure to Family Medicine occurred during my time as a Medical Officer working in a small clinic in Nigeria in fulfillment of the [name of service]. There, I recognized that a career in this specialty would offer me the opportunity to not only experience the aspects I cherished most about other specialties, but fulfill my personal interests in advancing community health.
My many encounters with patients during my days in the clinic reaffirmed my view of Primary care physicians as being on the frontline of diagnosis and preventive medicine. There was the middle-aged diabetic patient who had first presented to the emergency with diabetic ketoacidosis, the hypertensive man whose initial complaint of a persistent headache prompted the discovery of his soaring blood pressure, and the adolescent with a family history of allergies who was diagnosed with asthma. These encounters highlighted that as the first point of contact, the general practitioner is not only responsible for diagnosis, but often in ensuring patients are set on the path of healthy habits to prevent disease complications. This unique opportunity to significantly advance the well-being of a patient, and by extension, the community renewed my interest in the field.
An especially appealing feature of Family Medicine is that it provides an opportunity for patient care without limitations of age, sex, disease, or organ system. From treating colds and routine checkups to referral for suspected malignancy, I enjoyed that every day in the clinic was a learning experience and no day was routine. In addition, having a diverse population of patients and cases requires an abundance of clinical knowledge and I cherish the chance to learn and expand my skills every day.
I also value that an essential part of Primary care is in the enduring relationships the practitioners develop with patients. I recall several moments during my clinical experiences when I recognized that some of the bonds formed during ongoing patient interactions had evolved into lasting friendships. Being a practice of continual care, I appreciate that this specialty provides many opportunities to follow patients through different stages of their lives ensuring a deepening of relationship and compliance with care. I was inspired during my clinical rotation here in the United States when I saw how my preceptorís long-term relationships with patients enabled their compliance and often extended to different generations within one family.
Ultimately, I am confident that my experiences have prepared me for a career in this specialty. An agreeable, attentive, and compassionate nature has aided me in gaining trust as well as building meaningful interpersonal relationships which are crucial components of this field. Furthermore, my interaction with an extensive array of patients during my clinical and volunteer experiences has equipped me with the ability to communicate and relate to patients across different age groups and backgrounds. In addition, I enjoy working to coordinate patient care with colleagues and other specialties and value that the wellness of the patient is a result of hard work, dedication, and teamwork.
Thus, I hope to find a residency program dedicated to providing in-depth clinical training with a diverse patient population and an emphasis on health promotion and disease prevention through patient education and community service. Moreover, I look forward to being part of a program that will encourage my pursuit of intellectual development and advancement to enable my transition into a well-rounded, competent, and skilled physician committed to serving people with needs in all areas of medicine. With a career in this specialty, I know that every day will bring a new opportunity to influence health behaviors, and while there will be challenges, fulfilling them will always be satisfying."
For A Surgery Residency Program Applicant
"I was six years old when my father read to me the first chapter of "How Things Work." The first chapter covered doors and specifically, the mechanics in a doorknob. What lay hidden and confined in the door panel was this complex system that produced a simple action. I credit this experience as the onset of my scientific curiosity and eventually my passion for complex systems found in medicine. Intensivists vigilantly maintain homeostasis within the human body, a complex system in and of itself, a concept I recognize as personally fascinating and enticing. I find myself especially drawn to the field of critical care and intensive care medicine. My dreams to become an intensivist would be highly complimented by a residency in surgery.
In critical care, each patient in the ICU is usually in a general state of shock. From the initial state of shock, the patient can be further complicated with comorbidities and chronic diseases that may require further intensive medical intervention so that they may recover from a recent surgery or traumatic event. This dynamic nature of the ICU is not available in every unit of the hospital and the high level of acuity does not suit everyone. I, however, enjoy the high energy of the enthralling, engaging, and exciting environment offered by the ICU. I am personally energized and awakened by managing patients with surgically-altered physiology coupled with comorbidities. There is an overwhelming satisfaction when a patient following a bilateral lung transplant gets up from his bed and walks through the unit after days of being bedridden, or the moment we can discontinue the lines we had the patient on and finally talk to them after two weeks of intubation and sedation. Being in the ICU also encompasses the emotional seesaw of going from a successful patient case to a room in which a family has just decided that comfort care is the best way to proceed, which gives me chills just to type and verbalize.
The work of an intensivist is not only limited to the patient, but also the emotional well-being of the patient's family as well. My involvement in the ICU has taught me that sometimes it is necessary to talk to a patient's family, to explain to them simply that the postoperative expectations that they had had, may not be met. Communication is key in this field, both with the patients and the physicians of the OR. Communication prevents perioperative complications, establishes a willingness to follow directions, and relays professionalism. It is important for an intensivist to have an excellent understanding of surgical procedures, so that they may explain to the patient what to expect as well as ease the nerves of the patient preoperatively. A surgical residency would facilitate this understanding and undoubtedly prove to be useful in my future training.
Studying medicine in Europe has taught me volumes about myself, how driven, motivated, and open-minded I can be. To move so far away from home and yet be so familiar with the language, I feel blessed to be able to say that I've had a high level of exposure to diversity in my life. The mentality in [insert country name here] is if you don't see the doctor, you are not sick. This common thought has to lead to an outstanding environment to study medicine and to see end-stage, textbook presentations of various pathologies and their management. Studying medicine in two languages has in itself taught me that medicine is a language and that the way a patient presents, conveys themselves, and the findings of the physical examination, all represent the syntax of the diagnosis. This awareness has reminded me that patient care, relief of patient suffering and illness, transcends the grammatical rules of the patient's native tongue. My clinical experience in [insert country here] will aid me in providing thoughtful care to my future patients.
All things considered, I am ready to leave my home for the last four years and come back to the United States, to enter the next stage of my life and career. I am ready to work harder than ever, to prove myself to my future residency program and most importantly, learn so that I may be a suitable candidate for a future fellowship program in critical care. My experiences abroad have constantly pushed me to new horizons and encouraged responsibilities that I don't believe I would otherwise have. I've developed a new level of human connection through my work in the ICU, the OR, and my travels throughout Europe. These experiences will aid me in working with a diverse patient population and a diverse team of physicians. I hope [the program name here] can give me the variety and the background in surgery that I will need to succeed."
_______________________________________________________
All residency personal statement examples shown in this article are provided by Bemo Academic Consulting. Check it out for more samples for different specialties.
We also give credit to Shemmassian Academic Consulting, Thalamus, and Peterson's as they have served as sources in writing this article on residency personal statements.
I hope this article has provided you useful insights on how to write your residency personal statement that would leave an impression on the residency program directors. Go ahead – jot down your thoughts, pour every ounce of your writing skills, and land that interview spot!
If you have enjoyed this post, check out some of our other blog posts!
If you want access to our full library of guides and free courses for med students, check out the Med Vault!
This is a completely free library of step-by-step eBooks & video courses that can help you on your medical journey!
Get access to the Med Vault here.
I also want to share with you my best strategies and tricks on how you can succeed on your medical journey with my best selling Triple Bundle Books!
Check out how I went from barely passing my exams to graduating med school with a 3.9 GPA in these resources. It worked for me and it could also work for you!
Again, thanks for stopping by!