How does knowing the average Step 2 CK scores by residency program help you? For starters, knowing the average scores of each medical specialty and residency program can help you decide on a score range that you can safely aim for.
Simply aiming for a passing score is not enough if you want to get into the residency of your choice. Looking through the average scores can help gauge your chances in your top picks for residency programs.
What Is Step 2 CK?
Step 2 Clinical Knowledge (CK) is a one-day examination that assesses and examines the exam taker's ability to apply medical skills and knowledge of clinical science that is vital for providing patient care under supervision. The Step 2 CK exam includes about 318 questions and spans approximately 9 hours of testing — broken down into eight 1-hour blocks with about 40 questions each.
It consists of multiple-choice questions that feature patient-centered vignettes that assess your understanding of clinical science principles and basic patient-centered skills. It is constructed from an integrated content outline, organized according to general principles to individual organ systems.
This exam is not only a valuable practice and experience for you as a future physician. It is also the perfect opportunity to show licensing authorities how you can function on the job.
Want Better Grades In just 3-Steps?
Get Access To Our Free 3-Step Study System To Get Better Grades With Less Time & Stress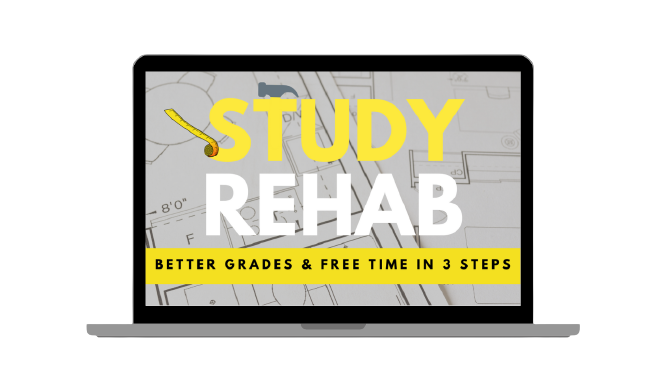 Step 2 CK Scores By Specialty
Up until recently, the USMLE Step 1 examination was declared as the test with the biggest impact on residency applications. However, since it became somewhat of a pass/fail exam, this emphasis will likely shift to the Step 2 CK exam.
Listed below are the average 2020 USMLE Step 2 match scores by specialty. This is the breakdown of the data from the National Residency Matching Program's Charting Outcomes in the Match 2020 report.
Remember that these scores are only averages. It is only a good idea to hit the standard and average if you have a strong application and capabilities in other areas that could make up for the slightly low score.
Bonus: Want better grades with more free time (and less stress)? Get access to our free 3-step study system here to see what other top students do that you may not be doing!
Specialty
US (MD/DO) Seniors
IMG Applicants
Matched
Unmatched
Matched
Unmatched

Anesthesiology

245

229

241

234

Child Neurology

242

236

235

229

Dermatology

255

244

247

247

Diagnostic Radiology

248

232

245

237

Emergency Medicine

244

233

241

233

Family Medicine

236

223

228

222

General Surgery

246

233

246

234

Internal Medicine

244

228

239

226

Pediatric Internal Medicine

246

238

243

231

Interventional Radiology

253

246

246

245

Neurological Surgery

242

243

248

243

Neurology

242

231

238

224

Obstetrics and Gynecology

245

236

243

233

Orthopaedic Surgery

253

245

249

245

Otolaryngology

254

244

NA

NA

Pathology

238

213

233

224

Pediatrics

241

231

236

223

Physician Medicine and Rehabilitation

239

229

232

231

Plastic Surgery

256

246

247

244

Psychiatry

240

233

231

221

Radiation Oncology

250

260

234

218

Vascular Surgery

249

238

240

236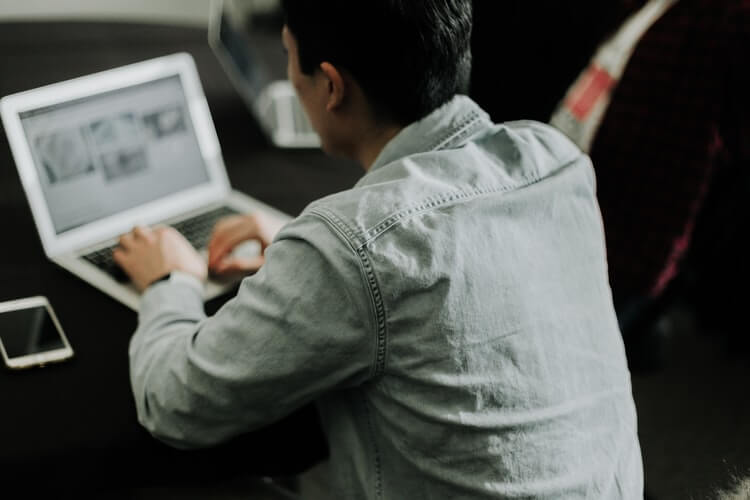 What Is A Good Step 2 CK Score?
The current passing score for the Step 2 CK examination is 209. With a possible score of 300, you have to get over ⅔ of the items correctly to achieve a pass.
However, you should not just aim for a passing score. If you want to get into your dream residency program, you need to at least aim for the average score that others got to snatch a match.
Generally, a good step 2 CK score should be at least 245. It sets you in the middle of average scores for most medical specialties.
With this score, you would be able to beat or meet most of the averages, and you should be able to get into the specialty you are aiming for. If you get a score of around 240-250, you would be able to apply for any medical specialty and have a great chance of getting in.
A score of at least 248 can allow you to compete for highly competitive specialties or locations.
The 75th percentile corresponds to about 258, which is a ticket to most medical specialties. This score means that you have a high chance of matching with all specialties. Those with this score and higher have numerous training and residency program choices.
The 25th percentile is around the score of 235. It is a relatively safe score, especially for international medical graduate students.
Get The Exact 8-Steps I Used To Get A 3.9 GPA In Med School For Free Below!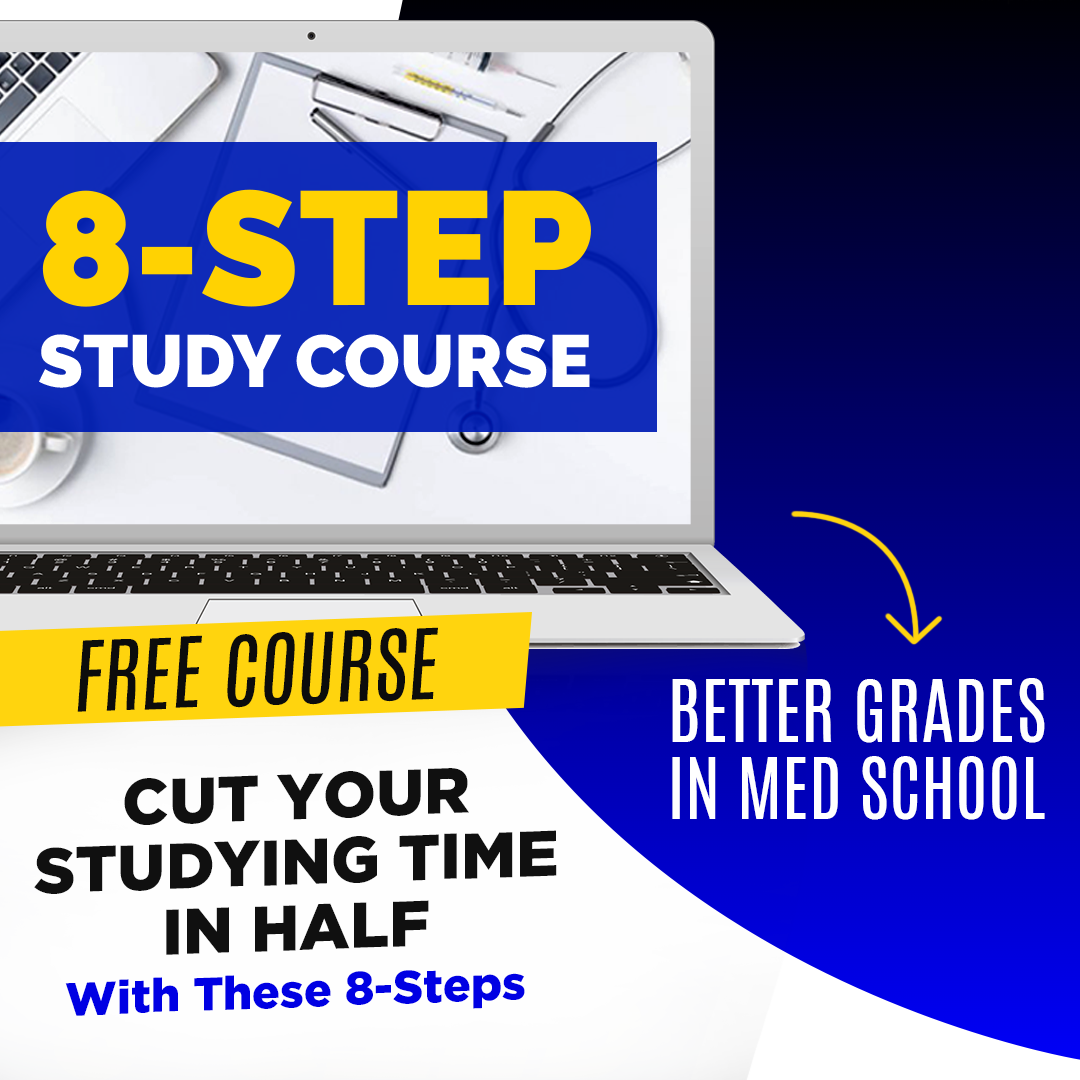 Medical Specialties With The Best Matching Chances
As if finishing medical school is not challenging enough, specific medical specialties are much harder to match for residency than others. Regardless of specialty, getting into any residency program is no easy feat or task.
It requires finishing four years of medical school, taking the USMLE Step 1 and Step 2, writing a personal statement, and several other steps that should not be taken lightly nor done half-heartedly.
Your medical journey will undoubtedly be easier if you apply for medical specialties with high chances of matching. They are typically less competitive specialties.
Keep in mind that while they are less competitive, it does not mean that they are easier or less important than the more competitive specialties in the medical field.
The following medical specialties are among those that are arguably the easiest to match into.
Family Medicine

Pediatrics

Physical Medicine and Rehabilitation

Psychiatry

Anesthesiology

Emergency Medicine
Bonus: Want better grades with more free time (and less stress)? Get access to our free 3-step study system here to see what other top students do that you may not be doing!
Medical Specialties That Have The Highest Step 2 CK Scores
Looking at the recorded data for US allopathic seniors, listed here are the medical specialties that acquired the highest step 2 CK match scores for the year 2020:
Plastic surgery – 256

Otolaryngology – 256

Dermatology – 256

Interventional radiology – 255

Orthopedic Surgery – 255
What Is The Highest Possible Step 2 CK Score?
In theory, the highest possible score a Step 2 CK exam taker can achieve in Step 2 is 300, just like with Step 1. However, no one has ever attained such a feat before.
Examiners have reached scores of over 280 on this exam and in Step 1. The perfect score, however, is an elusive result.
It is vital to note that the exam items change every year. Various questions are removed or added, and each question is weighted differently from one exam to the next.
Aiming for the highest possible score is a good thing as it opens more doors and opportunities for you when it comes to residency. Though, don't be discouraged if you fall short.
Pushing yourself to gain a good and high score is incredibly beneficial for you and your application.
Want Better Grades In Med School In Less Time Using Just 3 Steps?

Click Below To Get FREE Access To Our Study Course To Discover The 3-Steps Hundreds Of Med Students Have Used To Increase Their Grades & Efficiency While Studying Less
What To Do If You Fail Step 2?
Failure is hard to accept, no matter what it is about. With the USMLE, that pain is just a tad bit harder to digest.
The worst possible case scenarios are (a) you did not get into your chosen residency and (b) you did not match with any residency at all. That kind of failure will undoubtedly be a hard pill to swallow.
The most important thing to do during this time is to understand that you are not alone and it is not the end. Here are a few pieces of advice you can follow if you find yourself in this situation.
Tip #1 Come To Terms With The Results
Accepting that you failed is the first step you need to take. It will undeniably be difficult but remind yourself that you've come this far in your medical journey.
It is just a setback. You might have been pushed back, but it is not the end for you. Accept this failure gracefully and be ready and willing to continue.
Tip #2 Take A Break
You can choose to either take a break or get back to studying right away. While thoroughly preparing for the next exam is great, overworking yourself is terrible for your health.
Take a few days to rest and come to grips with starting again. Relax your mind and body.
Tip #3 Get Back To It
Just because you did not make it this time does not mean that it will not happen at all. At least you know what to expect the next time around and have more time to study.
Jump back to studying again and put in more effort than last time.
Tip #4 Ask For Advice
While telling someone you failed makes it more real, you have to do it. It is the perfect time to ask for help.
Talk to your friends and classmates who passed. Find out what they did differently.
You may also seek out a mentor, resident, doctor, or professor to help you understand what you missed the first time.
Tip #5 Learn From Your Mistakes
Think back to how you prepared and studied for your last exam. Figure out what you missed or did wrong.
Was there a discipline or topic you paid less attention to? Did you run out of time and miss a few items?
Know what the issue or problem was and look for solutions. If you struggled with finishing the test in time, taking timed practice tests can help you improve.
Bonus: Want better grades with more free time (and less stress)? Get access to our free 3-step study system here to see what other top students do that you may not be doing!
Having a great Step 2 CK score is vital, but remember that it is just a single part of your general residency application. They do play huge roles, so do not get into them half-heartedly.
Knowing the numbers and data from previous Step 2 CK exams can help you make informed decisions, such as what specialty to apply for, when to take it, and what score range to aim for.
Get The Exact 8-Steps I Used To Get A 3.9 GPA In Med School For Free Below!
Want to decrease your studying by half in just 3 weeks? Introducing Level Up Your Studying, a 3-week program to create your perfect study system and get better grades. It has 60 hours of video lessons, personalized activities, and other bonuses. Level Up Your Studying today!
That's it for this article! If you are interested to read more informative, medical-related content, you can check these out:
Until the next one, my friend…