If you are here to know more about the Step 3 average score and everything else you need to learn about Step 3, you are on the right page. I suppose you are already preparing for your next big exam. Well, I can help you with that.
Before we start, let's go through the basics first.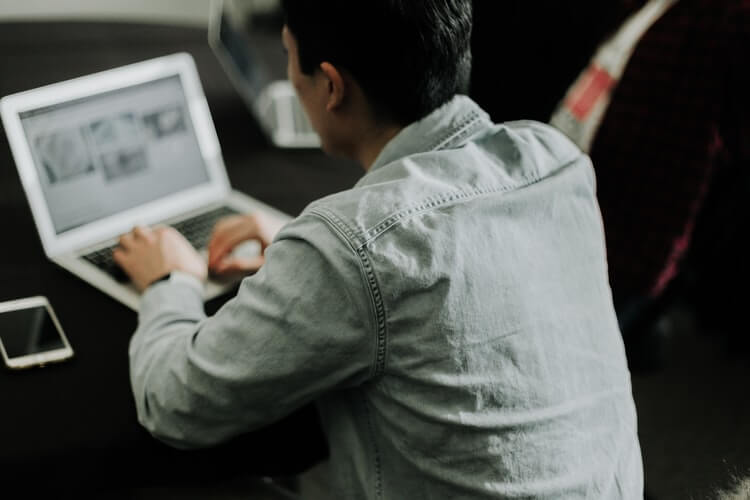 What Is Step 3?
Throughout your medical school journey, you will encounter three examinations from the United States Medical Licensing Examination (USMLE): Step 1, Step 2 Clinical Knowledge (CK), and Step 3. These tests significantly affect what fields you are going to pursue, as they assess a physician's knowledge on different matters and how they will apply them in actual situations.
Medical students must take these examinations to obtain a license to practice medicine without professional supervision.
Step 3 is the final step in the USMLE. It consists of 500 multiple-choice questions which will be answered in a span of two days. It also includes computer-based simulations (CCS). The students will have digital versions of patient encounters that will evaluate their abilities to order diagnostic tests, manage patients, evaluate physical exam information, and select initial therapies.
The materials used are prepared by the examination committees that represent the medical profession. Some are experts in certain fields, state medical licensing boards members, and both academic and non-academic practitioners.
The content of the Step 3 examination reflects the general clinical situations in different settings. The primary goal of this assessment is to evaluate the independent responsibility of each student in delivering medical care once they graduate from medical school.
Want Better Grades In just 3-Steps?
Get Access To Our Free 3-Step Study System To Get Better Grades With Less Time & Stress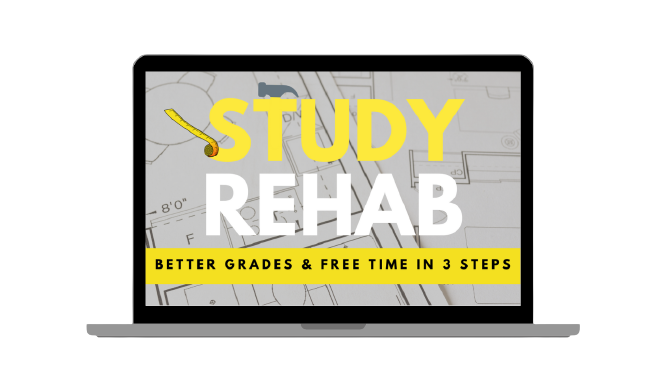 Who Takes The Step 3 USMLE?
All medical students from the US and Canada must take the USMLE examinations. Suppose you are studying outside of those mentioned countries — in that case, your school must be listed in the World Directory of Medical Schools and meets the eligibility requirements of the Educational Commission for Foreign Medical Graduates (ECFMG).
Despite different medical degrees, all students must apply through the Federation of State Medical Boards (FSMB) website to partake in the USMLE Step 3.
Bonus: Want better grades with more free time (and less stress)? Get access to our free 3-step study system here to see what other top students do that you may not be doing!
When To Take Step 3 USMLE?
Step 3 is taken after passing Step 1 and Step 2 CK, generally during your intern year of residency. The Step 2 CS was permanently discontinued after they canceled it due to COVID-19 restrictions in the past two years.
With that in mind, you should know that the USMLE program recommends medical students take Step 3 after finishing a minimum of one postgraduate training in any US-accredited graduate medical education program. The scheduling follows a first-come, first-served basis in this business, so be sure to get on it early.
The busiest months will fall from May until July and November until December. Scheduling early will give you extra time and flexibility to reschedule if something comes your way.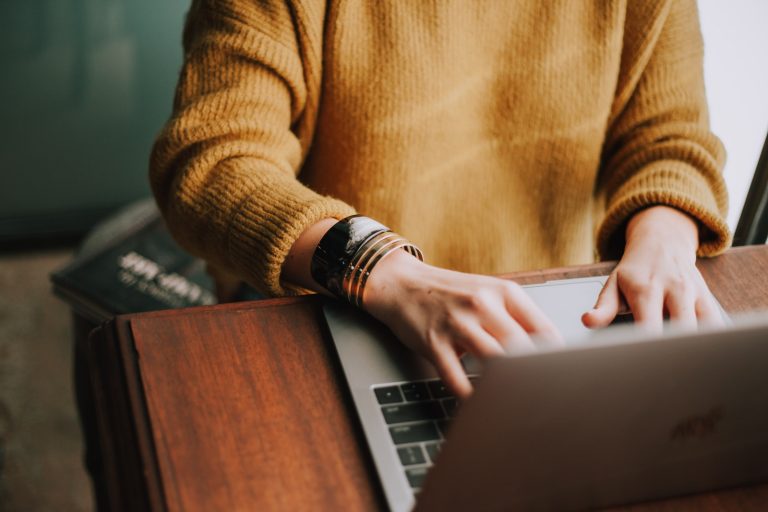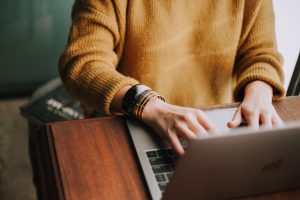 What Is The Step 3 Average Score?
The average score for Step 3 falls on 228 with a standard deviation of 15. On the other hand, the current passing score of the USMLE Step 3 is 198.
If you want to secure a good result, then aim for the average score or anything higher than that will do.
Want Better Grades In Med School In Less Time Using Just 3 Steps?

Click Below To Get FREE Access To Our Study Course To Discover The 3-Steps Hundreds Of Med Students Have Used To Increase Their Grades & Efficiency While Studying Less
What Is The Step 3 Passing Rate?
According to the 2020 Step 3 passing rate data published by USMLE, these are the percentage of the applicants who took the exam:
| | | |
| --- | --- | --- |
| Examinees from the US and Canada | Number of Examinees | Passing rate |
| MD Degree | 17,316 | 97% |
| First-time Takers | 16,944 | 98% |
| Repeaters | 372 | 73% |
| DO Degree | 11 | 91% |
| First-time Takers | 11 | 91% |
| Repeaters | 0 | 0 |
| Total | 17,327 | 97% |
Note that the table does not include examinees outside the US and Canada. Overall, the passing rate of Step 3 examinees falls at 97%, which is relatively high.
Is It Hard To Pass Step 3?
Compared to the preceding two steps of USMLE, Step 3 is not as hard. However, that does not mean that you can take this exam easily.
You will have to prepare for it well enough and familiarize yourself with the CCS cases, as these make the exam unique and on its own.
As much as possible, try to answer at least 60% of the questions correctly to reach the passing score. Keep in mind that your overall performance on the case simulations will greatly affect your score and is the bid determinant of whether you will pass or not.
Most people claim this is the easiest step among the three, but it is still essential that you match your knowledge with your skills, timing, and understanding of the cases. You can do this by participating in practice tests before the actual date of the examination.
How To Get A High Score On Step 3?
If you aim for a high score on your Step 3 USMLE, the right preparation will get you to it. With that in mind, these are the things that you can do to secure a good score for Step 3:
Tip #1 Pick An Examination Date
Before starting to review for Step 3, it would be best to finalize your examination date first. This will allow you to create a timeline for studying that you must commit to.
After all, the majority of the Step 3 examinees have their hands currently full with many things. Setting the date would be efficient and help you focus on your goal while doing other things related to your residency and personal life.
The last thing for you to do is procrastinate, rush your studies, and pressure yourself. Allowing yourself time to cover all the necessary topics is better than regretting starting late later.
Also, it would be best to choose a testing center near your location to minimize the travel distance. However, this is something that you cannot always control.
Bonus: Want better grades with more free time (and less stress)? Get access to our free 3-step study system here to see what other top students do that you may not be doing!
Selecting a test date early will increase your chances of finding a center near you, and you should maximize the rest of the time following your study plan.
You should also pick the exam date in months with a lighter workload so you can focus more and not worry about other things. Step 3 will require two days to complete.
Remember that you don't have to finish it in two consecutive days. You can take a day off in-between days, and the schedule is all for you to decide.
Get The Exact 8-Steps I Used To Get A 3.9 GPA In Med School For Free Below!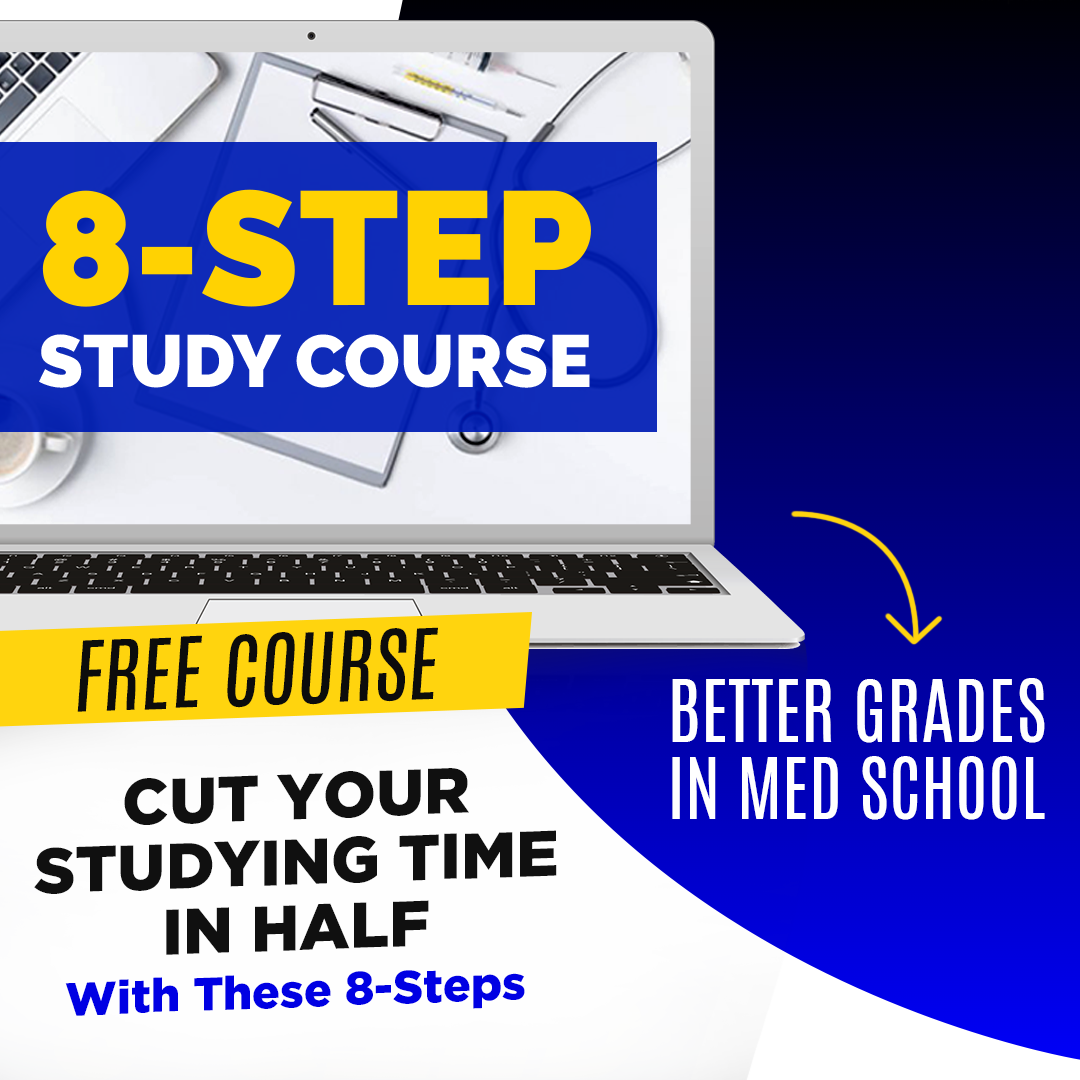 Tip #2 Take Practice Tests
Practice examinations provide great help throughout your studying. You can measure your level of preparedness with them and what score you are likely to get with the knowledge you currently have.
UWorld is an excellent resource for practice questions, and we recommend that you go through their question bank at least twice throughout your study.
However, be informed that you cannot expect to score high consistently after every practice exam. There would be times that you may even get a lower grade than your previous try, but you can go back to the questions you found hard and find out what you got wrong.
Tip #3 Familiarize Yourself With Computer-Based Case Simulations (CCS)
Computer-based case simulations, or simply CCS, differentiate Step 3 USMLE from other examinations. These case simulations are on the second day of the exam and take up around 1/3 of the overall exam scoring.
If you are after a high score, then this is the part you should prepare more for. It requires strong familiarity with the software alongside the practical application of your medical knowledge.
While studying for Step 3, be sure that you become well acquainted with the CCS software and how they are timed and scored. In this case, you can get to be more comfortable maneuvering the simulations on the examination day.
How Many Times Can You Retake Step 3?
Generally, each applicant can only take the exam no more than five times after the first attempt. However, this rule may differ depending on which state you are from.
You can check the number of attempts available for the Step 3 USMLE of each state on the site of the Federation of State Medical Board (FSMB), alongside other requirements each may have.
Can You Take Step 3 Before Residency?
This may differ depending on the state, but you are mostly expected to pass Step 3 before continuing your residency program's third year. This can be pretty challenging for the students because balancing the demands of the residency program and other personal responsibilities is already difficult.
However, taking Step 3 before residency is just as reasonable as the first option. The earliest that you can apply for it is at least 12 weeks after your graduation, as the committee will need to verify your degree.
Of course, you must pass the USMLE Step 1 and Step 2 first before you can be allowed to apply. Foreign medical graduates will have to complete the ECFMG certification process before continuing.
Bonus: Want better grades with more free time (and less stress)? Get access to our free 3-step study system here to see what other top students do that you may not be doing!
The only problem that may come your way if you plan to take Step 3 before your residency is the timeline to meet all your requirements. The preparation and the application process are time-consuming, and you don't want to speed it up just because you are studying for Step 3 at the same time.
However, you may still make this happen if you complete the requirements for the residency in advance and have extra time for other things. Remember that good preparation is the best way to ensure a successful USMLE Step 3.
Taking the exam early will also be beneficial in the long run, as it will lessen your load and pressure once you start your residency. Nonetheless, consider all factors if you want to finish it early and think well about the challenges that may come your way.
Want Better Grades In just 3-Steps?
Get Access To Our Free 3-Step Study System To Get Better Grades With Less Time & Stress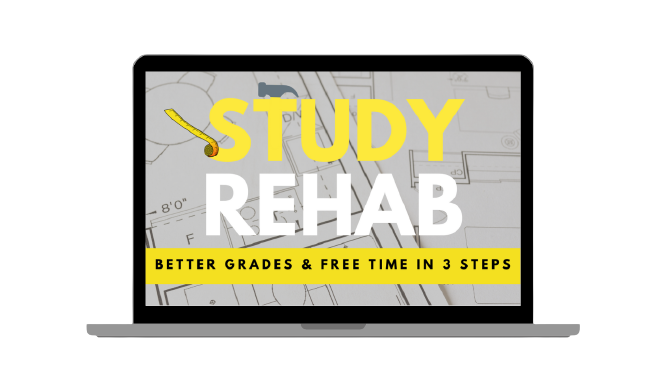 Does Your Step 3 Score Matter For Fellowship?
In most cases, your Step 3 score will not be as important as your Step 1 and Step 2 CK scores. As long as you pass, that is already a great achievement.
Of course, it would still be better to aim for a higher score, to be sure, but most fellowship directors care more about your first two-step scores.
So, will your Step 3 score matter? There is no clear answer to that. It all depends on the fellowship you are applying for and their way of screening their applicants. After all, your future will not solely depend on one test score.
However, note that some directors, especially in programs with great competition, may look at the consistency of your test scores. Either way, strive for a good grade as much as possible, and all opportunities will eventually follow afterward.
How Long Should You Study For Step 3?
Normally, students take at least two to eight weeks before the actual date to prepare for Step 3. However, it still depends on the student's study plan.
Step 3 takers will read the books and resources they need in this time frame. Some even create a timetable of how many hours they will spend studying daily alongside the topics they want to focus on for the day.
If you need help in creating a flexible study plan for your USMLE exams, you can try Cram Fighter. Check out this article on how to use it to prepare for your exams.
You should also take practice tests to see how you improved. They are great predictors of how you are likely to perform during the exam.
It is good to start early but be sure that you are not ignoring your other responsibilities. A healthy study habit includes resting and taking your time to absorb all of the information.
Get The Exact 8-Steps I Used To Get A 3.9 GPA In Med School For Free Below!
What Happens After You Pass Step 3?
Once you achieve a passing score on your USMLE Step 3 exam, you will finally be eligible to have a medical license to practice medicine without professional guidance.
It will only serve as the final requirement for a Doctor of Medicine (MD) licensing since you are already in your residency during the exam period. Foreign medical students aiming to work in the US will also be required to take this.
However, you will still need to undergo an accredited residency training program satisfactorily before landing a job and be qualified for insurance coverage and other hospital privileges.
Bonus: Want better grades with more free time (and less stress)? Get access to our free 3-step study system here to see what other top students do that you may not be doing!
That is everything you need to know about the USMLE Step 3. Remember that consistency, determination, and patience are some of the best qualities to help you get through this.
As long as you understand your goal and prepare well, you will do great with this examination.
Get The Exact 8-Steps I Used To Get A 3.9 GPA In Med School For Free Below!
Here is a step-by-step course to teach you exactly how to crush your first year of residency, even if you're unsure of what to expect, overwhelmed by the workload, and even if you are starting to doubt if you're even cut out to be a doctor.
The Intern Year Survival Guide is designed for any upcoming resident who is overwhelmed by the idea of starting residency but wants the blueprint to crush it as a first-year doctor. Get access here!
If you find this post helpful, you might want to check out the following content as well:
Until the next one my friend…