Are you currently searching for tips that can help you learn how to study for radiology? If that is the case, you have finally come to the right place!
We all know that being a radiology student is not a smooth sailing ship in the sea. Instead, it is a small boat conquering big waves because you must undergo many things to reach the coast of your dreams.
Fortunately, I understand that entering a radiology school is more than challenging, so I will guide you to a few strategies for nailing it. You can read ahead if you are ready to get started!
[Free Download] Want to have everything you need to be a top student on your medical journey? Get FREE access to our Med School Success Handbook to get 60+ tips including the best study, time management, mindset tips you need to be a top student. Download it here.
Tip #1 Know What You're Studying
Studying radiology will be complicated if you have no idea what to expect. What lessons will the professors discuss, what equipment will you use, and how complex will the subjects be?
If the only thing you know is that you'll be studying bones, that will not be enough. Hence, here are some things you must learn in radiology school to help you gain ideas.
Bones and their landmarks
How to position patients for exams
Patient's vital signs
How the X-ray circuit works
Components of an X-ray tube
X-ray image critique
Radiation biology
Radiation protection
Digital radiography
Fluoroscopy
Mathematics
Physics
Pathology
Drugs and their interactions
Ethics and laws related to healthcare
This tip also applies when you want to study alone. Before diving into your study session, you'll have to list everything you need to read or learn for the day.
That way, you will have a clearer vision of what you will accomplish. You can also create a schedule for each lesson or topic.
Tip #2 Study In Groups
Studying alone can sometimes be automatic for introverts, but learning with a group of friends that share the same goals as you can be the best.
In that case, you can create a study group with three or four persons, depending on how comfortable you are with the number of individuals around you.
These friends can help you stay motivated to learn. Also, you can have more minds thinking of unique ideas, allowing you to understand complex topics quicker and easier.
Aside from that, they can improve your communication skills, which is essential for healthcare professionals. You will learn how to discuss results, explain medical procedures, answer questions from patients and their families, and arrange schedules for medical tests.
More importantly, being with a healthy group of friends helps you decrease stress levels. It makes radiology school more enjoyable and bearable because you know that there are amazing people who always get your back!
Tip #3 Learn Anatomy Before Positioning
When you are going into your lessons, I recommend you learn human anatomy before positioning. That is because you will already know the location of the internal body parts.
However, it is better to focus on one area at a time. For example, if you are studying chest anatomy, stick on first instead of switching immediately to the skull.
Otherwise, you will find things overwhelming.
Tip #4 Use Mnemonics
One of the most common yet excellent ways of studying is using mnemonics. This strategy pertains to using patterns of letters, associations, or ideas to help you remember things.
Moreover, they will assist you in learning and recalling information efficiently, which further improves long-term memory.
So, if you want to use mnemonics in radiology, here are some that you can note:
For calcifying lung metastasis: B-O-B-C-A-T

Bone

Ovary

Breast

Colon

Any primary post-chemotherapy

Thyroid

For air trapping: H-S-B-C

Hypersensitivity pneumonitis

Sarcoidosis

Bronchitis obliterans

Cystic fibrosis/bronchiectasis
For more tips on how to memorize for medical school, check out this article: 10 Tips On How To Memorize For Medical School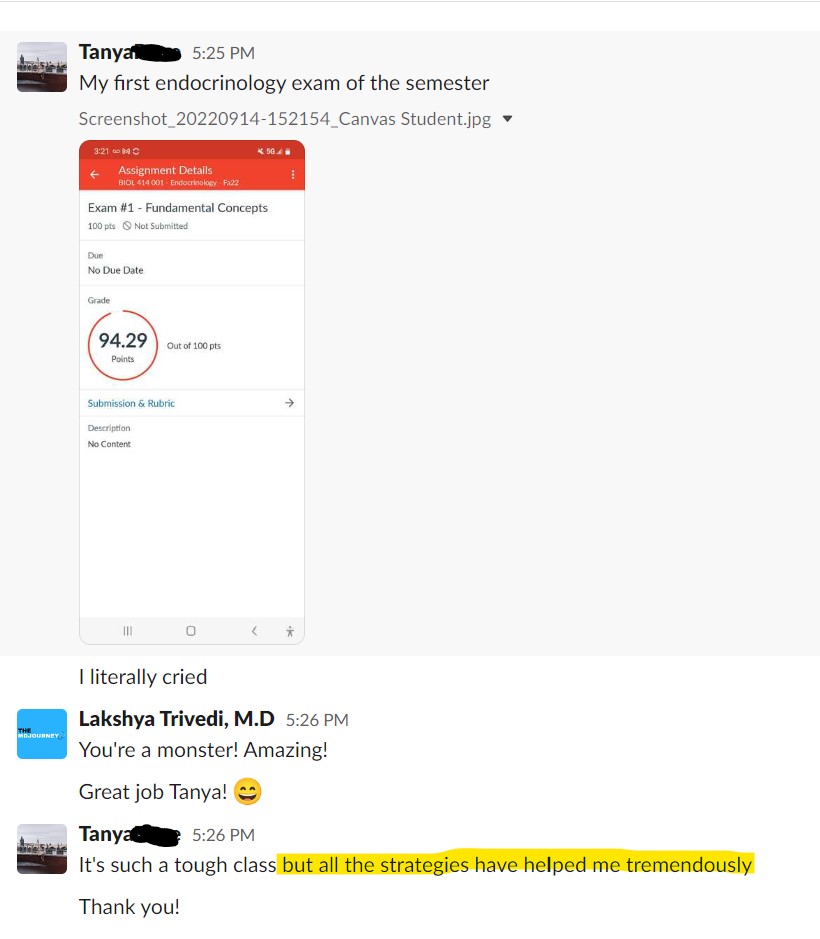 Download The Free Med School Success Handbook For The Best Step-By-Step Tips For Your Medical Journey!
Tip #5 Note Medical Symbols And Abbreviations
You can encounter tons of medical abbreviations and symbols every day. Admit it or not, they are sometimes challenging to memorize because there are lots of them.
So, it is advisable to note these things whenever you see one. They will help you simplify lengthy terms and pathology.
With that, we also listed some of the widely used abbreviations and symbols below:
GI: gastrointestinal
CXR: chest x-ray
H/O: history of
LRTI: lower respiratory tract infection
2/12 mo.: two months
Tip #6 Take Time Reading
You must know that entering a radiology school will require you to acquire lots of knowledge to survive your exams and activities. Sometimes, you might think that it will be impossible for you to learn everything.
Hence, you must make reading a habit. While the amount of learning you need is vast, diving into a book every day will help you understand the concepts bit by bit.
You can also focus on the topics you are unsure of and temporarily skip those you think you already master. However, remember to read your books efficiently to ensure the retention of information.
Tip #7 Get Involved
Even though you need to read books continuously, more is necessary to have the expertise you must have in radiology. Instead, there is a bunch of things you must learn to do inside the department, such as the following:
Go and politely have a look if there is a medical case that sounds interesting

Talk to your supervisor and ask permission to get involved in procedures you have yet to hear of or do before

Help scan a patient when you do not understand what the sonographer shows you

Participate in a clinical-radiology meeting or speak to clinicians if you need help comprehending what the clinician wants
Tip #8 Ask Questions
Unfortunately, a few people fear asking questions about things they do not know. That is because they are afraid people might think of them as dumb.
But after all, no one is born an expert in radiology, so there is no reason for you to hesitate to ask for help.
So, if there is a lesson you are struggling with in class, you can ask your instructor to explain it again. You never know if one of your classmates needs clarification about the concept.
If you want, you can also take advantage of their email and office hours. Some professors like it when their students are willing to know more.
You can also ask for supervision when you need to do a procedure you feel you need more confidence about. Otherwise, you might commit mistakes in delivering patient care or have the following topics exponentially complicated to grasp.
Tip #9 Let Family And Friends Help
You already know that having a group of friends is the best. Yet, have you ever tried having your family participate in your radiology journey?
If not, you can ask them to practice radiographic positioning with you. It will allow you to improve muscle memory and prepare yourself when a patient comes around.
However, ensure to critique every aspect. You can note your mistakes in that way and correct them as you go on with your books and lessons.
[Free Download] Want to have everything you need to be a top student on your medical journey? Get FREE access to our Med School Success Handbook to get 60+ tips including the best study, time management, mindset tips you need to be a top student. Download it here.
Tip #10 Listen To Advice
It is common to receive corrections or criticisms when you commit mistakes in radiology. Nonetheless, instead of taking them negatively, you can wholeheartedly listen to every piece of advice.
So, if an instructor, a classmate, or someone with more experience than you offers tips on how to do something, you should lend an ear to them. Do not think that you can do everything on your own.
Remember that they are giving you information that can help prevent an error inside the clinic. These pieces of advice may be about:
Ways to study and retain human anatomy

How to use the scanning equipment safely

Steps of doing a scan

Getting a patient in the best position for an image
Tip #11 Apply Lessons To Real-Life Scenarios
Another way of efficiently studying concepts is by applying them to real-life scenarios.
For instance, you can consider how the physics aspects of your studies affect the final image. It will assist you in creating a better apprehension of how things work.
On the other hand, you can also learn how to adapt theories you read from your textbooks. Since patients may have cases beyond what you know in medical books, you'll have to analyze and find procedures you can correctly apply to specific problems.
Tip #12 Always Stay In Shape
There is no denying that every future career in radiology can be a physically demanding job. Your occupation may require walking or standing for continuous hours, helping position patients, pushing equipment, and doing other exhausting activities.
So, in this case, you need to stay healthy and physically fit to ensure you have the strength to work every day.
Furthermore, although you are still studying, you must exercise regularly to boost your mood, improve focus, and decrease stress. It will help you complete your coursework and study for tests with energy.
Tip #13 Change Your Lifestyle
You have read it right. If you are striving to become an efficient radiology student, you will have to change your lifestyle, such as avoiding the following:
Allotting too many hours watching Netflix

Working over 20 hours per week

Hanging out with friends every day

Spending all day watching sports

Partying every night

Diving too much into a social life
Since there are tons of books and hundreds of concepts to learn, you must devote enough time to studying. You can still do these things but with moderation.
After all, you may not want to cram your coursework in two hours because you spent the entire weekend sipping juice at the beach!
Tip #14 Never Skip Study Breaks
Most students believe that pulling an all-nighter before the examinations week will help them learn or retain the information they need to study. However, that is not the case.
Instead of cramming your lessons, you can schedule study sessions days before the test.
Nevertheless, studying and reading are not everything you need. There is no lying that you must devote time to learning radiology, but that does not deprive you of having a little break between books to let yourself breathe.
So, you can study for 30 to 50 minutes straight and take a break for 20 minutes. In this way, you allow yourself to rest your body and refresh your mind.
Tip #15 Be Passionate And Persevere
Given the lengthy list above, you must realize that every tip will only work if you are persistent enough in what you do. Besides, you will never make it through radiology school if you do not love the program.
What other career will allow you to diagnose illnesses that require X-rays? What other job will let you help surgeons and save lives?
Honestly, radiology is not an easy path, but if you possess an overflowing passion, you can always find a way to get through the day and attend your class the next day with a smile.
No matter how exhausting the school may be, you can still appear in your clinical classes and do X-rays if you hold onto the dream of helping people in the future.
[Free Download] Want to have everything you need to be a top student on your medical journey? Get FREE access to our Med School Success Handbook to get 60+ tips including the best study, time management, mindset tips you need to be a top student. Download it here.
Knowing how to study for radiology may sound easy for some people, but truthfully, it takes a student hundreds of hours to master every concept.
Nevertheless, remember to keep going even if you ever fail a test or get a low score in a clinical activity. Being a radiology student is tough, but that does not stop you from reaching your dreams.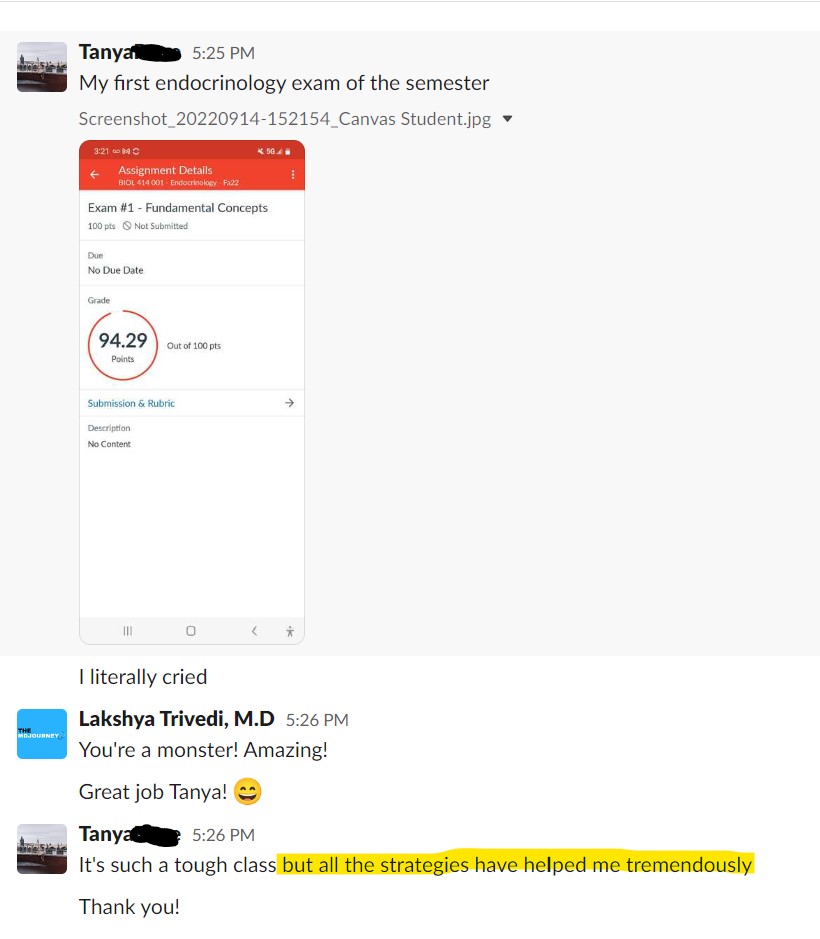 Download The Free Med School Success Handbook For The Best Step-By-Step Tips For Your Medical Journey!
Have you learned everything you need to know through this article? If I was able to assist you today, you can read more of these articles to help you learn more about the medical field:
Until the next one my friend…