Just like for the pediatrics, internal medicine, family medicine, and neurology rotations, I'll go over my top resources for the surgery rotation to help you succeed and get honors.
Each resource will also have a grade for its quality and effectiveness in preparing you for your shelf.
Wait a minute! If you want this post in video format, check out the Top 7 Resources For The Surgery Rotation and Shelf Exam on YouTube.
Top Resources For The Surgery Rotation
These are the resources I personally used and recommend to those in their surgery rotation and shelf exam prep.
In my opinion, this is equivalent to Pathoma for pathology or first aid for Step 1 – everyone should use it. It's golden high-yield material.
It's only about 140 pages (+ 180 practice questions). Honestly, you can read it in a few days.
I recommend reading this during your first two weeks of surgery. This will help form your base of surgery knowledge you need to know.
Unfortunately, Pestana does not cover everything you'll need to know for the shelf; it's just a very good overview. Below I recommend other texts you can use throughout your rotation.
During your last week try to go through Pestana 1-2 more times. It'll be much easier to skim this time around.
The information will also click much better since you've been exposed to several weeks of surgery by this point.
You can find a link to the book and its many reviews here.
See Reviews On Amazon
[Free Download] Want to have everything you need to be a top student on your medical journey? Get FREE access to our Med School Success Handbook to get 60+ tips including the best study, time management, mindset tips you need to be a top student. Download it here.
Use UWORLD for all your clinical rotations. The questions are good practice for the shelf and your upcoming Step 2 exam.
You'll hear that the surgery shelf is much more of a medicine shelf. This is true.
Not every patient who presents to the ER will need surgery. Thus you'll need to know who needs medical care vs. surgical intervention.
The instances where the answer is medical management requires you to remember the pharmaceuticals and diagnosis you learned for step 1.
If you've done your internal medicine rotation already, then you'll be in good shape. If you haven't, then first do the ~150 questions for surgery and then do some GI, Cards, and Pulm IM questions.
Do this only if you have time. Honestly, most of the medical management comes back to you after doing numerous practice questions.
Devirgilio Surgery was the text recommended by my school. There are several pros and cons to it which I'll illustrate below. Overall it's a great resource and go-to text for your rotation.
Pros:
The text presents high yield cases similar to the Case File series but goes over them in much more detail.
It also presents you with questions about each case and then provides a paragraph or two of explanation. It's a format that breaks down the material nicely to learn.
There are also nice images of CT and X-ray findings. You'll also find useful flowcharts on how to work up common conditions (thyroid, adrenal adenomas, pancreatitis, etc.).
Regardless of your style of learning, Devirgilio has a good combination of textual and visual aids to facilitate your learning.
Also, each section has questions in the back of the book. I selected to them all towards the end of my studying to help review all the material.
The questions are a good mix of difficulty and prepare you well for what you'll see on the shelf.
Cons:
Devirgilio Surgery is long (~700 pages including questions/explanations).
If your surgery rotation is q3 call for eight weeks, this book may not be feasible for you. If so I'd recommend Pestana, UWORLD, and perhaps the NMS Casebook.
Also, there are sections dedicated to areas of controversy (choice of treatment) which aren't necessary for the shelf.
You won't be asked questions about a treatment plan which is commonly disputed. Thus, you can skim or skip these areas if you want to be efficient.
The book can also be redundant within the same chapter. In a way, this is good to reinforce important topics. You can also skip these sections once you notice any repetition.
Even with a busy schedule, it is possible to use this book. I was fortunate to have a lighter schedule at the start of my 8 weeks and planned to finish the book in 3 weeks.
There are about 60 chapters which came out to be reading 3+ chapters a night. Most nights this wasn't an issue since the text is easy to follow.
With a typical surgery rotation, you can still manage to finish this book within 4-5 weeks. If you're on an 8-week rotation, that gives you 3-4 weeks to do questions and review.
While the length of the text deters many students to stick with it, I believe it was a good text to read and refer back to during my rotation. I was also reasonably comfortable when taking my shelf.
You can find the link to the book here.
See Reviews On Amazon
[Free Download] Want to have everything you need to be a top student on your medical journey? Get FREE access to our Med School Success Handbook to get 60+ tips including the best study, time management, mindset tips you need to be a top student. Download it here.
This was recommended to me by an upperclassman, and I highly recommend them. If you're short on time, these are a great tool.
It does require a subscription. If you can't afford that, then the free videos are still worthwhile. (I recommended them for the Peds Shelf as well.)
Surgery has many mini-outlines on the topics most likely to show up on the shelf.
Each section is 1-2 pages and takes less than 10 minutes to read through. They served as a great review at the end of my studying.
If you want to learn more about OME's awesome features which helped me on my third year rotations, check out this video!
You can also learn more about OnlineMedEd here.
Use this promo code: MDJourney25 to get a 25% discount! It is valid for annual memberships only (Core and PA).
These are invaluable tools. As I said before, the surgery shelf is medicine heavy.
You don't want to learn what that means on test day. Take a few (if not all) of the practice tests.
There are four tests. Each is challenging and provide a good understanding of what's fair game.
Unfortunately, NBME only tells you which ones you got wrong without indicating the right answer. A couple of Google searches should help you find out what the answers are.
Plan to take at least one your last week to prepare yourself for the format.
When I was in first year, this is the resource I would hear about the most. Ironically it's the resource I barely used.
Surgical Recall is a thick reference guide with common questions you're likely to be pimped in the OR.
If you know what cases you're doing the next day, it would be good to read through those particular sections.
Please, however, do not read it cover to cover. It's not meant for that: a great tool to be ready for pimp questions, but not much more than that.
Here's a link to Surgical Recall.
If it's Surgical Recall Anki that you're looking for, you can download it here. It's a great supplement when preparing for the surgery shelf exam.
See Reviews On Amazon
I'll disclose that I didn't finish using this book. I decided on the resources I intended to use but still gave this one a shot.
NMS Casebook is a workbook that walks you through the management of a patient with different presentations.
It's slightly shorter than Devirgilio surgery, and perhaps more interacting for some of you.
Along with being helpful for the shelf, it also breaks down common procedures. Thus it can serve as a good guide for the shelf and rotation.
If Devirgilio Surgery wasn't available, this would be the text I would have used along with Pestana and UWORLD.
Here's a link to NMS Surgery Casebook.
See Reviews On Amazon
[Free Download] Want to have everything you need to be a top student on your medical journey? Get FREE access to our Med School Success Handbook to get 60+ tips including the best study, time management, mindset tips you need to be a top student. Download it here.
I loved these Anki cards for step 1 and glad I could find them for the surgery rotation. You won't have to look very hard on the interweb to find them.
The surgery anki deck has about 100 cards which incorporate questions from UWORLD and Pestana. Thus, it's a great review once you've completed both of those resources.
It'll be important to practice your suture skills and knot tying outside of the hospital. I bought a practice set that came with everything I needed to practice the first weeks.
If you run out of sutures just ask your scrub nurses for some practices ones (be nice to them!). Here's the link to the kit I bought and used.
It was durable for about 50+ practice stitches. After this point, the gel material started to break apart. It was still good practice.
If you don't care to buy a kit, I also found it effective to practice suturing on the edge of a towel which is already breaking down. Just cut the stitches one you're done.
See Reviews On Amazon
If you're on a Trauma surgery service, then make sure to have a pair of Trauma shears on you.
Either borrow from a friend or buy yourself a pair. Here's a link to a highly reviewed pair.
See Reviews On Amazon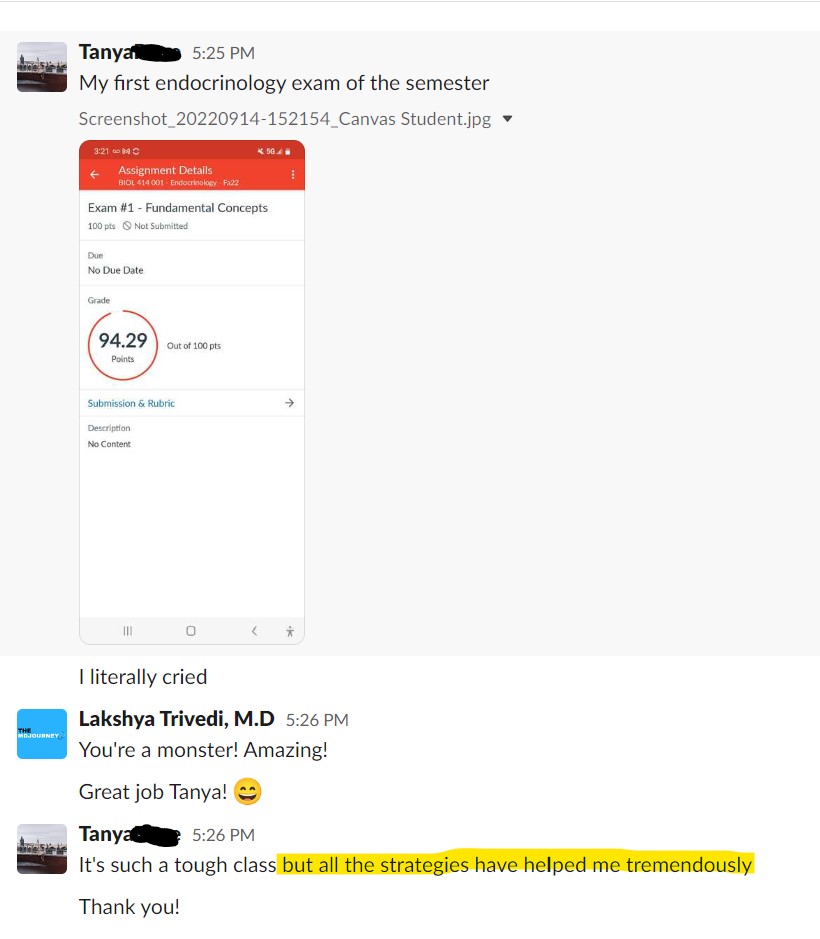 Download The Free Med School Success Handbook For The Best Step-By-Step Tips For Your Medical Journey!
How To Study For Surgery Shelf Exam
Essentially, you should have already begun preparing for the surgery shelf exam months before your rotation. But the rotation period in itself is essential for your preparation for the shelf.
Like most of your med school tests, you will not have the luxury of time to study during rotation. Also, studying may be difficult because of the confusion about what is actually being tested (surgical techniques vs medical management).
In most cases, it's both. But a large part of it is in the medical management of surgical patients.
So, how does one study for the surgery shelf exam? Here are a few techniques:
1. Build your surgical foundation by reading good surgery textbooks.
The earlier you start building your foundational knowledge on surgery the better. Pestana's Surgery Notes, Devirgilio Surgery, Surgical Recall and the above texts are some of the most recommended resources for the surgery rotation.
2. Start doing questions as early as you can.
As hinted above, taking the surgery shelf is like taking medicine shelf. What better way to learn medicine questions than to practice taking them?
UWORLD is always the best question bank. You can also do the NBME Practice exams and practically any other you can get your hands on. (Just make sure you have enough time.)
3. Learn from your rounds.
Aside from learning surgical and anatomy techniques, you should also maximize your time on your rounds to learn valuable things about appropriate medical care and patient management.
In fact, spending more time on your rounds (less in the operating room) can even help you more. This doesn't mean you should skimp on the learnings and actual practice you get in OR.
4. Follow a strict study schedule.
This technique seems like a no-brainer for med students, but believe me, the long hours on your surgery rotation makes this almost impossible to do.
Yet, no matter how tired you get, you should spend at least two hours to read and do the questions. (Just hang in there. The best is yet to come.)
5. Study like you would take the medicine shelf…
… Or you might as well take it for real. If you take the medicine shelf before surgery, there's a high chance for you to do well on your surgery shelf exam.
But if you do the opposite (surgery before medicine), you can potentially do better on the medicine shelf exam too. I guess that depends on what you deem more important than the other.
Honestly, these techniques on how to study for surgery shelf helped me do well not only on the shelf exam but even in my rotations.
---
There, you now have the top resources for the surgery rotation! In another post, I'll lay down my study plan for the surgery shelf exam.
I think this will be helpful for those of you wondering how to realistically study on a busy rotation. You can also check out my top tips for the surgery rotation here.
Here are similar tips for the other rotations:
You may also enjoy the following posts!
How to Study For Clinical Rotations In Medical School (Step-By-Step Method)
Top 7 Tips For Third Year Of Med School (How To Do Well)
How To Skillfully Present Patients In Medical School
Step-By-Step Guide On Writing Notes In Medical School
How To Build Strong Relationships With Your Patients
Ultimate Guide On How To Study For Step 2 CK
How To Study For Shelf Exams For Your Rotations Effectively [How To Get Honors]
Hope you enjoyed this post on the Top Resources For The Surgery Rotation.
If you want more tips on succeeding in medical school, make sure to comment down below and help thousands of other readers.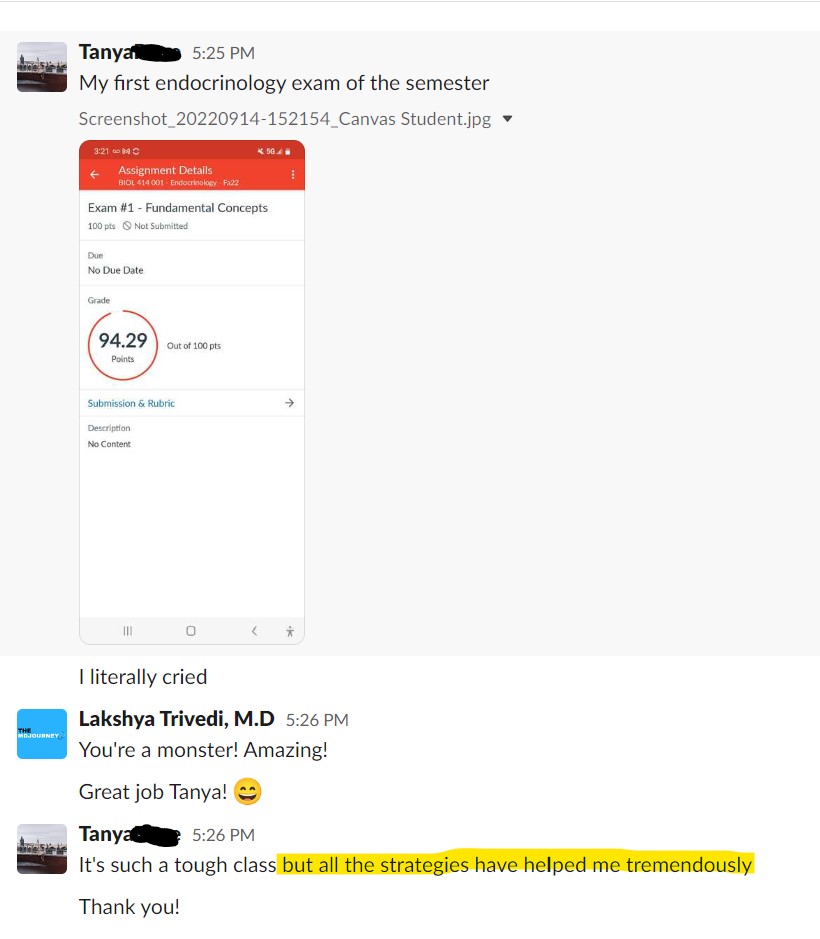 Download The Free Med School Success Handbook For The Best Step-By-Step Tips For Your Medical Journey!
Hope to talk to you soon!
Until next time my friends…