You were right to think about physicians and surgeons when discussing the different types of careers in medicine.
But as you know a doctor works with several professionals in hospitals or clinics.
So, in this post, I'm going to list down not only the different types of physician and surgeon careers but also those who work alongside them and in the background.
Without further ado, here are the different types of careers in medicine!
Physician and Surgeon Careers
P.S. If you're new to this blog then this is what I do for a living!
Physicians and surgeons are regarded as the most lucrative careers in medicine but also with the most extensive training periods. Below are some of the common career types under this category:
If you want to know how long it takes to finish residency, fellowship and ultimately to become a physician or surgeon, head to this post on How Long Does It Take To Be A Doctor. I've listed them out nicely for you!
1. Physician Assistants
Physician assistants or PA's are licensed professionals who perform patient exams, diagnose illnesses, order patient treatment, manage treatment plans, and assist during surgeries under the supervision of a physician.
Years of School Needed: 7-9 years
Average Pay: $115,390 per year
2. Family and General Physicians
Family and general practitioners deal with a range of common conditions that include influenza, stomach viruses, sinus infections, respiratory infections, and broken bones. Since they treat patients on a general level, they eventually turn over patients with specialized conditions to specialists.
Year of School Needed: 11-12 years
Average Pay: $211,780 per year
Note: The average pay, taken from the Bureau of Labor Statistics (BLS), shows the mean (average) annual wages of the medical professionals in 2019 and does not represent the differences in pay between and among the career paths.
Want Better Grades In just 3-Steps?
Get Access To Our Free 3-Step Study System To Get Better Grades With Less Time & Stress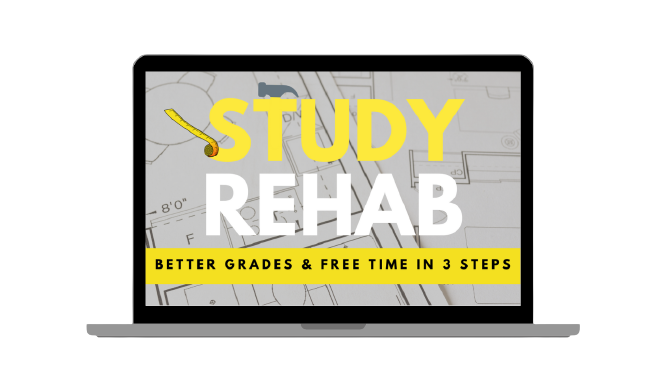 3. General Internists
General internist assesses and provides non-surgical treatments to patients with internal organ problems in the kidneys, liver, stomach and digestive tract.
Year of School Needed: 11-14 years
Average Pay: $196,490 per year
*I'm currently finishing up my internal medicine residency!
4. General Pediatricians
As the term suggests, general pediatricians diagnose and treat health problems of infants, children, teenagers, and young adults. Their care includes treating minor injuries and infectious diseases and providing vaccinations.
Year of School Needed: 11-15 years
Average Pay: $183,240 per year
5. Obstetricians and Gynecologists (OB/GYNs)
OB/GYNs are especially known to provide care to pregnant women before, during and after childbirth. They also counsel women throughout their pregnancy, diagnose and treat health issues such as breast cancer, hormonal disorders, and cervical cancer, and help couples with fertility treatments.
Year of School Needed: 13-15 years
Average Pay: $203,880 per year
6. Psychiatrists
Psychiatrists help assess, prevent and treat mental health disorders by providing personal counseling, psychoanalysis, medication, and hospitalization alongside other healthcare providers.
Year of School Needed: 13-14 years
Average Pay: $220,380 per year
Bonus: Want better grades with more free time (and less stress)? Get access to our free 3-step study system here to see what other top students do that you may not be doing!
7. Surgeons
Surgeons correct or treat medical conditions through invasive medical procedures. While others perform general surgery, a lot of them specialize in a specific area such as in orthopedic surgery, neurological surgery, cardiovascular surgery, plastic or reconstructive surgery, and oral surgery.
Year of School Needed: 14-16 years
Average Pay: $255,110 per year
8. Anesthesiologists
Anesthesiologists work with other physicians and surgeons to administer drugs that reduce or eliminate pain during a medical procedure. Their role is critical to the care of patients as improper prescription and administration of anesthesia can cause significant damage to patients.
Year of School Needed: 13 years
Average Pay: $267,020 per year
Get The Exact 8-Steps I Used To Get A 3.9 GPA In Med School For Free Below!
Non-Physician Careers
Now being a doctor isn't the only career I recommend!
Are you considering a medical career but doesn't want to undergo the same stress and pressure physicians and surgeons face? Take a look at non-physician careers below:
1. Registered Nurses
The advanced practice registered nurses (APRNs) career in very large in scope but all of them mainly coordinate with patient care or provide specialty care assistance. Below are its main types:
1.1 Nurse Anesthetists
Nurse anesthetists help anesthesiologists administer general anesthesia to patients during operations. They make sure that the anesthesia is safely administered by discussing with the patients any medications taken, illnesses or allergies they may have, as well as monitor their vital signs.
Year of School Needed: 7-8 years
Average Pay: $167,950 per year
1.2 Nurse-Midwives
Nurse-midwives have similar, but more limited roles to that of OB/GYNs as they help women in prenatal care, in delivering babies and in managing emergencies during labor. They also help educate parents on nutrition and disease prevention.
Year of School Needed: 5-9 years
Average Pay: $103,770 per year
1.3 Nurse Practitioners
Nurse practitioners provide primary and specialty care to patients in hospitals or clinics. They typically work on a certain population to assess patients, manage their health and discuss health-based strategies to improve their lives.
Year of School Needed: 6-8 years
Average Pay: $107,030 per year
2. Physical Therapists (PTs)
PTs help people with injuries or illnesses in their movement and pain management. An injured athlete or a car accident victim can be helped through rehabilitation and treatments they provide.
Year of School Needed: 7-8 years
Average Pay: $87,930 per year, $42.27 per hour
3. Dentists
Dentists help restore the healthy oral conditions of patients with problems in their teeth, gums and other parts of the mouth. They also advise in taking care of the teeth and gums as well as diet choices that may affect oral health.
Year of School Needed: 6-10 years
Average Pay: $156,240 per year, $75.12 per hour
4. Optometrists
Optometrists diagnose and treat vision and eye disorders, injuries or diseases as well as help patients manage them. They provide glasses or contact lenses to patients or perform surgery when necessary.
Year of School Needed: 8-9 years
Average Pay: $111,790 per year, $53.75 per hour
5. Podiatrists
These medical professionals assess problems, treat injuries and perform surgery on people with problems in the lower extremities of the body typically focusing on foot and ankle.
Year of School Needed: 10-11 years
Average Pay: $129,550 per year, $62.28 per hour
6. Audiologists
An audiologist is someone who can help in curing ear-related problems such as vertigo or hearing loss as well as diagnosing any underlying problems they may cause.
Year of School Needed: 8 years
Average Pay: $75,920 per year, $36.50 per hour
Want Better Grades In Med School In Less Time Using Just 3 Steps?

Click Below To Get FREE Access To Our Study Course To Discover The 3-Steps Hundreds Of Med Students Have Used To Increase Their Grades & Efficiency While Studying Less
7. Dietitians and Nutritionists
Dietitians and nutritionists advise people on what they should eat and create specialized dietary plans for a patient to lose weight or achieve a health-related goal.
Year of School Needed: 5-7 years
Average Pay: $60,370 per year, $29.02 per hour
8. Dental Hygienists
Dental hygienists work alongside dentists or orthodontists and help them clean patients' teeth and examine them for any sign of oral diseases like gingivitis.
Year of School Needed: 7 years
Average Pay: $74,820 per year, $35.97 per hour
9. Occupational Therapists
These professionals assist patients in recovering from injuries or disabilities by the therapeutic use of everyday activities. They show them how movements can make them stronger each day.
Year of School Needed: 6-8 years
Average Pay: $84,270 per year, $40.51 per hour
10. Chiropractors
Chiropractors help patients with neuromusculoskeletal system problems such as ailments in the bones, muscles, ligaments, nerves, and tendons.
Year of School Needed: 7-8 years
Average Pay: $71,410 per year, $34.33 per hour
And by the way, these non-physician practitioners shouldn't be misnomered mid-level practitioners. Their roles are just as essential as their physician and surgeon counterparts. I couldn't do my job without their amazing expertise for the patient!
Healthcare Support Careers
The other types of careers in medicine that continues to grow in demand through the years are in healthcare support. They also have shorter training than the above-mentioned careers in medicine.
1. Home Health and Personal Care Aides
They assist people (usually older ones) with illnesses, impairments or disabilities in their daily activities. They can also check their vital signs and give medications as directed by a healthcare professional.
Average Pay: $24,060 per year, $11.57 per hour
2. Psychiatric Technicians and Aides
These assistants help patients with developmental disabilities or mental illnesses by monitoring their conditions, helping them in their daily activities and ensuring a clean and safe environment.
Average Pay: $30,860 per year, $14.84 per hour
3. Nursing Assistants and Orderlies
Nursing aides provide basic care for patients such as eating, bathing, repositioning them on beds or wheelchairs, measuring vital signs and dispensing medication.
Average Pay: $28,530 per year, $13.72 per hour
4. Occupational Therapy Assistants and Aides
Occupational therapy aides clean and set-up patients' equipment, prepare billing and insurance forms, perform clerical tasks and other support activities that may help them recover daily working skills.
Average Pay: $57,620 per year, $27.70 per hour
Get The Exact 8-Steps I Used To Get A 3.9 GPA In Med School For Free Below!
5. Physical Therapist Assistants (PTAs) and Aides
PTAs work with physical therapists to provide direct help and care to patients so they can recover from injuries, manage pain and regain movement.
Average Pay: $48,090 per year, $23.12 per hour
6. Massage Therapists
They use the power of touch to relieve pain and stress, improve circulation, heal injuries and relax the patients or clients.
Average Pay: $41,420 per year, $19.92 per hour (can make much more!)
7. Dental Assistants
Dental assistants work in dentists' offices where they take x-rays, keep records, schedule appointments, and various other duties.
Average Pay: $38,660 per year, $18.59 per hour
8. Medical Assistants
Medical assistants perform a wide range of clinical and administrative tasks set by physicians, hospitals or clinics. They may keep records, measure vital signs, schedule appointments or prepare blood samples.
Average Pay: $33,610 per year, $16.16 per hour
9. Medical Transcriptionists
Medical transcriptionists convert voice recordings into written reports to prepare patients' documents such as medical histories or discharge summaries.
Average Pay: $34,770 per year, $16.72 per hour
10. Phlebotomists
Phlebotomists draw blood typically for tests, transfusions, blood donations or research.
Average Pay: $34,480 per year, $16.58 per hour
Want Better Grades In just 3-Steps?
Get Access To Our Free 3-Step Study System To Get Better Grades With Less Time & Stress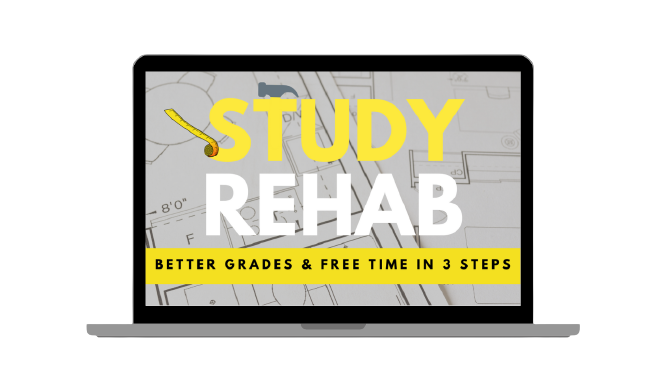 Non-Clinical Medical Careers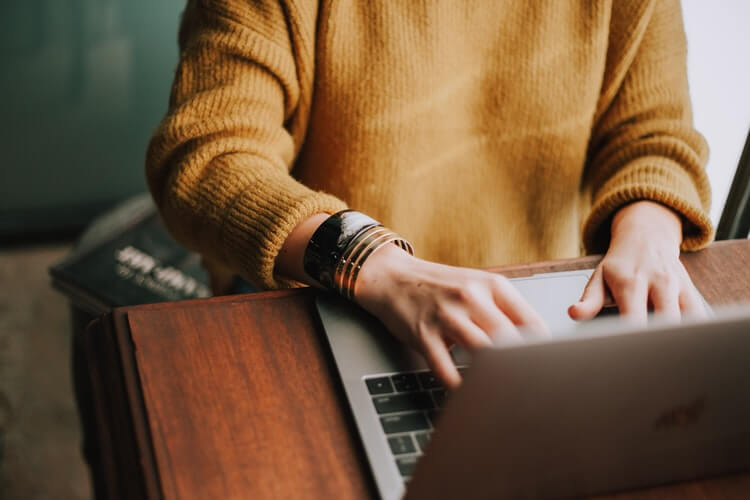 There are also behind-the-scenes medical careers that require little to no patient interactions. These include:
Hospital Administrator – responsible for overseeing health services activities, managing staff, etc.
Healthcare Program Director – oversee programs within the health delivery system
Senior Medical Writer– writes medical journals, textbooks, news about the medical profession
Pharmaceutical Industry Consultant– collaborates with clinical trials, product development and marketing, and the complex Food and Drug Administration (FDA) regulatory system
Health Educator– teaches health science in universities or local schools
Healthcare IT– creates and maintains Electronic Medical Records (EMR) for hospitals or clinics
Medical Science Liaison– educates physicians and consumers about certain products or services
Pharmaceutical Sales Representative– develops sales strategies and sells pharmaceutical products
What Are The In-Demand Medical Careers in 2021?
Want to know which types of careers in medicine are in-demand in this year?
I've come up with a projected career growth chart to illustrate the data from BLS below!
What Type Of People Would Not Suit A Career In Medicine?
Now, not everyone is cut out for one or more types of careers in medicine. Depending on what you are looking at, it may be best to consider other career options if:
You have low grades in high school or college, especially in math and science
You are unwilling to sacrifice some hours in your sleep
You lack passion and compassion
You easily faint, especially at the sight of blood
You can't follow orders as you'll have to listen to someone on the medical hierachy
You're doing this for the money. Plenty of better ways to become wealthy than the careers listed above.
---
Conclusion
There you go for the different types of careers in medicine!
It's a broad world that you can explore and there's a great job outlook for most of these careers so go ahead and check them out!
If you enjoyed reading this post, you may also enjoy the following posts:
How To Study in Medical School [Ultimate Guide]
How To Study For Step 1 [Get a 250+]
Ultimate Guide on How To Study For Step 2 CK (2021)
Why Internal Medicine Is The Best (6 Awesome Reasons)
Top 12 Best Internal Medicine Books for Medical Students
How to be More Productive in Medical School
Summer Before Medical School: What Should You Do?
How Long Does It Take To Be A Doctor? [Detailed Breakdown]
Are you on your way to applying in med school? Let me help you create a perfect med school application through our best-selling book, The Pre-Med Journey!
Here I help aspiring med students get a head start in med school and ultimately thrive in it. Check it out!
You may be in medical school and you want tips and strategies that will help you avoid pitfalls and become more successful. Study better and have better time management and productivity with the Domination Bundle!
The Domination Bundle is literally all the guides and resources that I have put together when I was in medical school and things that I wish that I used back then. And it's been reviewed by hundreds of students. So check it out here if you're interested.
Thank you for your time!
See you in the next one my friends…