Have you been considering using UWorld for Step 1 preparation? If you do, then I have everything you need to know about UWorld for Step 1.
I will give you important information, tips, tricks, and advice to ensure you make the most out of your UWorld experience.
Let's get into it!
What Is UWORLD For Step 1?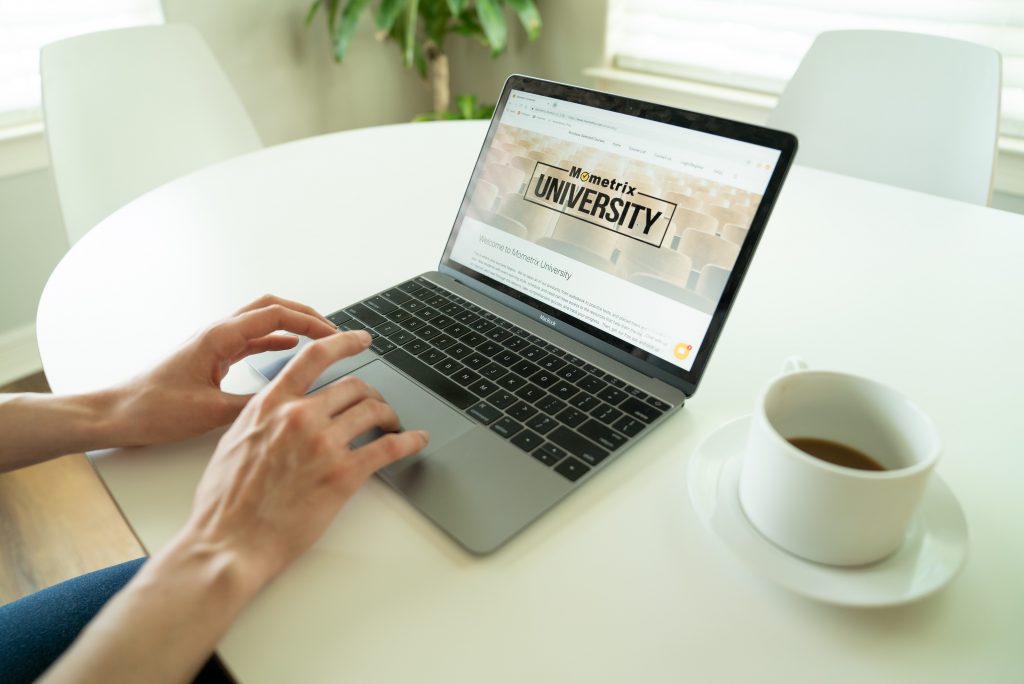 UWorld Step 1 Qbank is a comprehensive USMLE Step 1 tool comprising more than 2,900 questions challenging your critical thinking skills.
More than relying on memorization, UWorld provides detailed explanations of important concepts needed to answer Step 1 questions correctly.
You could do UWorld questions in varying modes such as timed, tutor, and untimed tutor. Working in different modes makes it easier to test your time management skills before the real deal!
Also if you're having difficulties in Biostatistics, UWorld has an exclusive Qbank to help you master concepts related to it.
It also features a progress tracker wherein you could check how well you've been doing compared with other users' individual test scores.
Though there are a lot of great Qbanks online, I would recommend subscribing to UWorld over any other since it's the closest to the actual Step 1 exam among them all.
FYI – Check out my top Step 1 resources and posts below! (They'll open in a new tab so you can check them out after finishing this one!)
As a bonus, check out our free masterclass to teach you how to get a 250+ on Step 1 here!
Is UWORLD Good For Step 1?
Indeed.
Nearly all medical students (including myself) who took Step 1 trusted UWorld Step 1 Qbank in helping them boost their scores to 250+.
Honestly, UWorld Step 1 Qbank should be commended for its high yield information and close resemblance with the actual Step 1 questions.
I can say confidently that if you perform well on UWorld, then you have great chances of garnering a high score on Step 1.
What Is The Price For UWORLD Step 1?
The UWorld Step 1 Qbank price varies depending on the number of days of access.
The longer your subscription days are, the costlier is the amount you need to pay.
For a 30-day access, full Qbank access costs $269 while 90-day access is $369, but it already includes one self-assessment form which you could only use for two weeks upon activation.
If you still have lots of time reviewing, you could choose the 180-day access accounting to $416 that comes with 2 self-assessment forms valid only for two weeks each and a one-time reset option.
This price may fluctuate from time to time but has been consistent whenever I've looked back.
How To Use UWORLD Step 1
Since UWorld Step 1 Qbank could only be accessed for only a limited time and is not cheap, I think you need to be more careful and wise on using it.
Every answering attempt counts.
So, here are the tips on how to use UWorld effectively:
Write Down Your Notes
Whether your answer is right or wrong, it's very important to write down your notes after each question.
The point is to have a clear picture of why your answer is correct or not so you won't commit the same mistakes again in the future.
When you write notes, you must:
Align them with the learning objectives

Read the entire explanation

Jot down notes of important points sequentially just like how they were presented in the question
Bonus: Want to get a 250+ On Step 1? Click here to learn my favorite 3 strategies that raised my Step 1 score by 20 Points!
Make Sure You've Reviewed Each Question Well
Never leave one question inadequately reviewed. Chances are, you're going to forget it and miss the concept that underlies within.
And in case you'll be encountering another question related or almost similar to the topic you didn't review well, you'll spend another couple of hours fully reviewing again on that.
If you're going to hop on to the next, make sure you've understood well the question where you're at.
Double Check The Questions You Create
Formulate tests in variety by using old or new questions and in different modes such as tutor/timed/untimed.
Once you're done, don't forget to recheck so when it's time to answer these questions, the process will be smooth and uninterrupted.
We'll go over how to review the questions later in this post.
Start Slow
You'll probably notice you've been spending an hour creating only ten questions. Don't worry, that's fine and normal.
Don't rush yet. As you become more adept, you may gradually increase your pace. Start at making 10 questions per block with a 5-minute break in between.
After a couple of tries, gradually increase by 15-20, or 40 per block. It's all about what works for you.
One Block, One Topic
Make sure you focus one block of questions on one particular topic you've well-read already.
Uncheck first boxes of topics that you're not yet confident doing or you have not reviewed yet.
You may check them once you've already read that section in First Aid and had a foundation on that topic.
Invest More Time Answering UWorld Step 1 Qbank
Stop relying on memorization. Practice your clinical correlation and analytical skills.
Step 1 is an examination that will force you to use these skills. So give yourself enough opportunities to practice attacking similar questions.
Bonus: Want to pass Step 1 with confidence and learn the strategies I used to get a 250+ when it was graded? Click here to get access to our free video training to boost your score today so you can pass one your first try!
UWORLD Step 1 Tips: Mistakes To Avoid
After knowing how to use UWorld Step 1 Qbank effectively, we're now going to focus on the things you should AVOID so you won't make the same mistakes that the others did.
Staying On Tutor Mode All The Time
Get out of your comfort zone.
By staying on tutor mode all the time, you tend to become dependent–letting the program think and answer the question for you.
Remember, your score on Step 1 will fully rely on you ALONE without the help of any coach.
It's good to set tutor mode on in the beginning. But I strongly suggest to use timed mode more for your blocks. In this way, you're able to train your mind how to answer questions swiftly yet correctly.
Timed mode is a simulation of the real thing.
Using UWorld Step 1 Qbank Anywhere
UWorld questions are quite close to the actual Step 1 exam. They are designed to be answered in an environment conducive for concentration and analysis.
Stop using UWorld anywhere–may it be for a few minutes while walking along the hallway or squeezing in between breaks inside a noisy lecture room.
Skipping Questions
If you don't feel confident in answering a question about a particular topic you hardly understand, it's normal. Everyone has their own Waterloos.
But that doesn't mean you'll remain that way forever and keep on skipping questions you're bad at.
Instead, use this as motivation to spend more time studying these concepts.
I believe that you will eventually master these areas and be able to conquer these types of questions without skipping it out of fear.
Delaying Question Blocks
Postponing UWorld Step 1 Qbank just because you haven't mastered the topic is a big no.
You may have finished First Aid cover-to-cover, but if you don't practice answering questions, you might have a hard time acing Step 1.
There's no other way of cracking the Step 1 but by adapting strategies on how to answer USMLE-type questions. I could also give you tips on how to study for Step 1.
Don't be afraid if you get low scores at a particular question block on your first try. Challenge yourself by concentrating on that topic more.
Keep on practicing and learn from every question. I'm sure you'll master them in no time.
Forgetting NBME
There's no one perfect resource that completely mimics the real thing.
Though UWorld is one of the resources you could truly depend on for Step 1, you should never forget taking the NBME.
The NBME offers information that UWorld does not. You might be even surprised when you've been getting good scores in UWorld, yet relatively low scores in the NBME.
Take NBME. It provides you an evaluation of your strengths, weaknesses, and progress from achieving your goal score.
How To Review UWORLD Questions
Mastering how to answer UWorld questions piece-by-piece leads you closer to getting an above-average score in Step 1.
Here are general steps on how to review UWORLD right:
1. Read The Last Line.
The last line is the question. By reading the last line, you're already aware of what's being asked.
You'll encounter a lot of questions like this in Step 1. By just reading the last line, you'll get to know the answer in a matter of seconds.
Take this sample question:
A 5-day-old boy was sent to the Emergency Department because he cannot open his mouth and his hands are tightly clenched. The mother can't breastfeed him for almost 8 hours. History revealed that the mother is an immigrant and had a normal delivery at home. Physical exam findings showed increased muscle tone, dorsiflexed feet, and arched back. The umbilical cord had traces of soil. What is the most effective strategy to prevent this condition?
Prenatal vaccination

Early administration of antibiotics

Immediate vaccination of the infant right after birth

Administration of immunoglobulin

Early breastfeeding
By reading the last line, you know that the question is asking for a preventive strategy for a particular "condition."
However, all choices could be a preventive strategy, but only one is the best move for the "condition" being asked. So, the next thing you need to ask yourself is, "What is the "condition?"
So, it's time to go to the next step.
2. Read 2-3 lines Before The Last.
Oftentimes, the main supporting clues to the answer lies on the second-third to the last line.
You'll be able to get the entire picture allowing you to jump straight ahead to the fifth step.
Perhaps, you don't have any idea still on what the condition is based on the presenting signs and symptoms. It's okay, you could just proceed to the third step.
In the example, the 2 lines from the last are:
Physical exam findings showed increased muscle tone, dorsiflexed feet, and arched back. The umbilical cord had traces of soil.
Given the PE findings per se, we could deduce that the condition is Tetanus. If you got it right, then you ask yourself, "What is the best preventive strategy for Tetanus?"
Then, you're on the right track.
In case, you're still not sure and perhaps you've mistaken Tetanus with other soil-harbored diseases, proceed to the remaining steps.
3. Read the First Line.
The first line usually provides the patient's demographic profile (I.e., age and sex) and chief complaint. If you still need information, keep on reading the remaining lines. Gather other pertinent information, if there's any such as lab findings.
Paraphrase.
In our sample question:
The first line goes:
A 5-day-old boy was sent to the Emergency Department because he cannot open his mouth and his hands are tightly clenched.
Paraphrasing, we get: A newborn has a locked jaw.
4. Integrate and Deduce.
By integrating all information you gathered on the lines you've read.
The newborn has a locked jaw.

The immigrant mother delivered at home (you may deduce nonsterile delivery imposing the baby to infection).

The physical signs/symptoms are consistent with Tetanus.
5. Recall.
The last step requires background knowledge (That's why it's important to read first before answering questions).
Though it's okay if you don't know everything, you should at least know the basic and most common conditions with their corresponding management.
Read the last line again–know the question.
Then, recall information related to what's being asked.
Finally, choose the correct answer based on what you deduced.
In our example, we need to answer "What is the best preventive strategy for Tetanus?"
You should know that an important part of prenatal care is the routine Tetanus Toxoid vaccination for MOTHERS.
Now, look for it in the choices.
And, voila! The correct answer is A. Prenatal vaccination.
FYI: If you want to learn more examples of going through UWORLD questions and how to approach them, there's an entire video in the Step 1 Academy for you here.
UWORLD Step 1 Practice Tests
Perhaps you're wondering what makes UWORLD superior over the other Qbanks out there. Let me tell you why:
UWorld Step 1 Qbank challenges your critical thinking skills through the integration of the basic medical concepts to real-life clinical scenarios.

The clinical application questions were created by medical doctors who already have an extensive clinical practice.

Content is endlessly updated to be on par with the latest updates on clinical practice.

In-depth explanations for both correct and incorrect answers.

Contents are supplemented with images for better understanding.
UWORLD comes with two self assessments. They are cleverly named: UWORLD Self Assessment 1 and UWORLD Self Assessment 2.
Both are good quality practice tests for you during your dedicated prep. We'll talk about how similar they are to each other in a second.
When To Start UWORLD
I recommend starting UWorld Step 1 Qbank once you've already gone through a lot of studying of the foundational concepts needed.
It otherwise would be useless answering questions empty-minded.
With the handful of information you got, you could train your mind how to answer them correctly and quickly.
Most dedicated study blocks are about 6-8 weeks. So if you want to start UWORLD a few weeks before your dedicated study prep – that is perfectly fine.
I otherwise would recommend against using UWORLD too early because you risk memorizing questions and missing out on high-quality questions closer to test day.
Bonus: Want to pass Step 1 with confidence and learn the strategies I used to get a 250+ when it was graded? Click here to get access to our free video training to boost your score today so you can pass one your first try!
UWORLD Step 1 Study Schedules
Here are some study schedules of stellar medical students that you could adapt during your Step 1 preparation:
If you want more study schedules, get a full selection of them inside Step 1 Academy!
General Tips For Your UWORLD Step 1 Study Schedule:
Follow what works for you. In a day, choose the number of hours and questions to study depending on how you would feel more productive but less stressed.

Aside from UWorld, supplement it with other high-yield resources such as First Aid, Pathoma, NBME, etc.

Don't be too hard on yourself. Yes, you must work hard, yet don't neglect your health. Avoid skipping meals; eat a balanced diet; get some physical activity.

Take breaks when you find yourself overwhelmed especially in the first two weeks while adjusting. For a moment, do other activities other than studying or thinking about Step 1.

Don't forget the other

USMLE tips and tricks

while studying.

Stay relaxed.
UWORLD Vs. USMLE Step 1: Which Is Harder?
Maybe you are wondering how close UWorld is to Step 1.
Though there are a lot of Qbanks that could help you prepare for Step 1, many including myself would favor UWorld Step 1 Qbank as the questions are similar to the real exam.
Let me tell you three things on how close is UWorld to Step 1:
Both focus on your ability to integrate the most basic medical concepts and arrive at a correct answer.
There's Kaplan, Boards and Beyond, Pathoma, but the most high-yield resource to consider is First Aid,
Pro-tip: Never take it off from your reference list. Know First Aid concepts by heart.
If you're also looking for other resources, you may also check other best books for USMLE Step 1.
They train how to rationally eliminate wrong answers.
The number of choices per question could be overwhelming. You may encounter many similar options with only 1 correct answer.
The more adept you are in ruling out what's incorrect, the more likely to get a higher score.
The questions are definitely lengthy.
You need a lot of patience reading and understanding chunks of texts.
And you're expected to get an answer in less than a minute! Practice on your time management skills.
Thus, practicing thousands of questions would actually prepare you for the real thing.
If you also want to know more USMLE Step 1 tips and tricks, and strategies on how to study for Step 1, you could sign up now for free access to my Step 1 Masterclass and get a 250+.
Bonus: Want to get a 250+ On Step 1? Click here to learn my favorite 3 strategies that raised my Step 1 score by 20 Points!
Is UWORLD Harder Than Step 1?
Now that you know how close UWorld is to Step 1, the next question is:
Is UWorld harder than Step 1?
Overall the answer is – it's about the same difficulty level depending on the topic.
This is totally subjective depending on how much you studied UWorld and how you interpreted questions in the real thing.
There are students who claim that UWorld is harder than Step, while some claim otherwise.
Each question varies; There are some that could easily be answered directly in Step 1, yet required tons of thinking when you encountered it in UWorld. Or, the other way around.
But what's for sure is, most students who took Step 1 claimed that UWorld provides an overall satisfactory preparation.
When you're good at UWorld, it's highly likely to get a high Step 1 result since your UWorld performance provides an accurate prediction to your Step 1 score.
Check here your UWorld 1 correlation with its corresponding predicted Step 1 score.
Common Questions About UWORLD For Step 1
Here are the frequently asked questions about UWorld Step 1 Qbank:
How Many Questions Does UWORLD For Step 1 Have?
The UWorld's USMLE Step 1 Qbank has more than 2,900 questions to practice on.
Are The UWorld Self-Assessments Worth It?
Yes, they are.
The Self-assessment feature of UWorld mirrors the actual exam. On the test day itself, you would be more than confident to crack Step 1.
Here are the reasons why:
The self-assessments are similar to the NBME or the National Board of Medical Examiners since both consist of 4 blocks of 40 multiple-choice questions covering a wide range of topics from anatomy and physiology to biostatistics.

If you're a visual learner, Uworld Self-assessment is a total advantage. The explanations behind every correct/incorrect answer are detailed and supplemented with colorful high-quality images.

By the name itself, self-assessment tracks your progress and evaluates your strengths and weaknesses.

You would know your ranking relative to other users who have already taken the self-assessment. Hence, you'll get to know where to improve and persist to work harder if you feel like you're lagging behind on a particular topic.

Upon completion, there's a high chance of receiving a 3-digit USMLE score based on UWorld historical data.
UWORLD Step 1 Assessment 1 vs. 2
Given UWorld self-assessment's credibility on boosting Step 1 scores, debates have been circling whether it's better to take form 1 or 2.
Each form contains non-repeating questions. But, all questions–regardless if they're from self-assessment 1 or 2–are designed based on the actual Step 1. They all cover the same topics that could probably and provide you with a high-yield review.
So choosing which form doesn't matter.
You have 2 weeks to complete one self-assessment form. If you could spare another 2 weeks for another form, then I recommended you to do so.
Practicing more unique questions is a great review strategy.
When To Take UWorld Self-Assessment For Step 1?
The choice on when to take the first UWORLD practice test is a personal one. Here's some guidance though!
Take at least three practice tests — says Thomas Mike, a Clinical Instructor from the University of Pittsburgh.
First, at the start before reading to have a baseline score. Your baseline will serve as your reference whether you're improving or not and your basis on your studying strategies on what works for your best.

Second, take a self-assessment halfway so you could check how you've been doing. If you think you're not doing well, perhaps there must be a little change in your priority topics or study strategies.
This is your earliest chance to shift to other review approaches.
If you've been, otherwise, doing well, then proceed.
Lastly, take self-assessment when you've finished. This is your ultimate Step 1 prep evaluation.
Note: Ensure to allot special days exclusive only for your practice tests. Other reviewing schemes should be scheduled at later times.
Bonus: Want to get a pass USMLE Step 1 with confidence? but not sure how to study? Click here to download a free Step 1 calendar that you can use to pass with confidence and minimal stress.
How Long Are The UWORLD Self Assessments For Step 1?
Your UWorld Self-Assessment subscription has a two-week duration for each form.
After accomplishing your self-assessment form, take down notes of what you learned, review explanations, and revise sections in which you performed poorly.
Once you feel confident revising and reviewing information on your first self-assessment, you may move on to the second assessment.
Should I Do UWORLD For Step 1 Twice?
This is the ultimate question.
Most students are wondering whether taking UWORLD Step 1 Qbank once or twice is the most efficient and rightful thing to do.
To be honest? It depends.
Most think once is enough and twice is too much.
But some say otherwise–to guarantee you didn't miss anything, go for doing it twice.
Here are their thoughts:
Do UWORLD Twice.
They think if they keep on repeating an effective Qbank, there will be higher chances of increasing their scores.
UWorld Step 1 Qbank itself is an excellent resource that's close to the boards. It's like doing Step 1 but in practice mode, so why not do it twice for mastery?
Do UWORLD Once.
"The more the merrier" is a misconception for students who never fancied doing UWorld twice.
Twice is not necessary.
You'll just be seeing the same sets of questions and limiting yourself on reviewing other test banks.
You'll never know what other Qbanks could help and provide you that UWorld couldn't. UWorld is rich in difficult two-step reasoning questions, but not in recall-type questions which you might also encounter in USMLE.
FYI – Click here to see my other favorite question bank source!
Thus for them, it's best if you have more unique sets of questions to review and not more questions yet with the same contents.
Still, it all depends on your strategy because on your test day, what's certain is that Step 1 will surprise you with questions you've never seen before.
And you should be well-prepared no matter what.
How Many UWORLD Questions Should I Do A Day?
To complete the UWorld Step 1 Qbank, it depends on your target number of days studying.
Perhaps, you only have a 30-day access to UWorld, here's the math:
(2,900 questions) X (2 passes) = 5,800 questions to conquer.
If you target to finish the UWorld Step 1 Qbank in 30 days:
5,800 questions/30 days = 193 questions/day.
(For a 90-day access, approximately 65 questions/day; whereas for an 180-day access, you need around 33 questions/day)
So, to keep on track to your schedule, you need to do 193 questions or 4-5 question blocks a day.
Does this challenge sound doable to you?
Speed does pretty much matter here. If you were able to read beforehand, understanding questions won't be that difficult for you.
But, most importantly, work at your own pace.
Not everyone has a similar situation. Pressuring yourself might just lead to stress. Perhaps, try adjusting until you've figured out what strategy would lead you to the highest yield of learning.
What Is A Good Average On UWORLD Step 1
Scoring 65% in UWorld Step 1 Qbank is considered a good average especially for anyone who has taken it for the first time.
Meanwhile, having 75% and above will most likely get you a 250+ in the exam!
To learn more tips to get a 250+, check out our free Step 1 Masterclass here!
UWorld scores are only predictions of your future Step 1 score. Yes, they could boost your confidence but don't highly rely and be complacent.
Instead of using UWorld as an evaluation tool, make use of it more of a learning tool to improve more on areas you are weak and having difficulties.
FYI: If you want to know the average score for Step 1 – check it out here!
Bonus: Want to pass Step 1 with confidence and learn the strategies I used to get a 250+ when it was graded? Click here to get access to our free video training to boost your score today so you can pass one your first try!
NBME Vs UWORLD: Which Is Harder?
NBME is harder– At least most students including myself who have taken both would say.
What makes the NBME more superior than any practice exams is it's actually made by the boards who made the Step 1 itself.
This makes it a more representative of Step 1.
Thus, one of the biggest regrets of Step 1 takers was they should have gotten MORE NBME's.
They find it as the most accurate prediction of how you're going to perform in the upcoming real thing.
Now, let's compare the two–NBME vs UWorld.
Both provide good predictions on how you're going to perform in Step 1. But they're created differently.
Most people have been saying that UWorld questions, though a great reference for Step 1, are actually milder than the NBME.

UWorld is lengthy. You'll need to read several lines before you finally figure out what's really being asked. It tests how you smartly integrate all information you've learned. If you're going to check my previous

USMLE Step 1 tips and tricks

, you'll be aware that most Step 1 questions are like that.

Meanwhile, NBME questions are shorter and more direct — more like recall questions. It's either you know it or not that's what makes it more difficult. But despite the superficial knowledge, when you get the right answers, you'll get a pretty good score in the USMLE.
Nonetheless, Step 1 is a combination of the two. There will be long and short questions mimicking both UWorld and NBME.
Make the most out of your practice tests. They evaluate your progress, enhance your test-taking ability, increase your medical knowledge, and improve and prioritize your weak areas.
Bonus: Want to get a pass USMLE Step 1 with confidence? but not sure how to study? Click here to download a free Step 1 calendar that you can use to pass with confidence and minimal stress.
Doing Well On UWorld But Not NBME
You're doing pretty well in UWorld, congratulations! Your scores are undoubtedly improving. It just means all your seem-to-be endless weeks of hard work has been paying off.
However, you did the NBME. Results are out. You realized all your preparations were still not enough.
How come you're doing well on UWorld but not on the NBME?
If you suddenly felt down on how your actual Step 1 score will turn out, it's completely fine. It's normal and common for everyone.
Always remember that UWorld and NBME are two fantastic resources for Step 1, but they're different on the aspects they're testing and how they are formulated.
If you're doing well on UWorld, it just means you've gradually figured out how to answer lengthy clinical questions.
But you still need to work on remembering specific details to boost your NBME score.
But what if your NBME scores don't improve even on second and third tries?
Underperforming practice tests are fine. It's okay to commit mistakes while on practice than on the actual exam, right? Take every mistake as an opportunity for new learning.
Let's look on the bright side and keep pushing. I would just give you tips on how to improve your NBME score:
Still not getting the results? You may benefit from some of our dedicated studying modules in the Step 1 Academy here!
1. Quality Over Quantity
Most students who have been getting low scores in NBME or in any practice test rant that all of the hours they spent doesn't get them anywhere closer to their ideal score.
The truth is, instead of studying hard, you should've been studying smart. Merely reading all pages of First Aid without mastering the concepts doesn't guarantee you a good score.
A five-hour high-yield review a day surpasses a 10-hour mediocre style of studying.
Think about how efficient your studying is. You could also check this article on how to study for Step 1.
Do a shift from active to passive studying. When reading First Aid or any other best USMLE Step 1 books, try to summarize the main high-yield points after a chapter or a couple of pages.
You could also try timed mode on UWorld to test your time management skills. And when you study, disconnect to social media or any distraction.
2. Be Realistic On Your Goal Score
Of course, we want to aim high but our efforts should equate our goal.
If you aim for a 260+, but just lay around with mediocre studying style, then think again. When you failed to reach your desired score, you ended up being stressed and anxious that you might not do well on the actual thing.
Well, when you are overpowered by anxiety, you might not perform well even if you are really capable of getting a high score in the actual exam.
Some students retreat from their Step 1 exam just because of NBME scores that are way below their goal. I strongly suggest pushing it through especially if you've finished UWorld and been doing great progress.
3. Change Your Resources.
If you find yourself stuck over low NBME scores yet you still go over the same things you've learned, perhaps, a little change in your resources might not hurt.
You're just most likely remembering the same pieces of information–high yield or not.
Find a new resource like Boards and Beyond, Pathoma, Kaplan, etc. You can check our list of the 10 best USMLE Step 1 books. You might find something there you've tried before yet would work for you.
4. Make Spaces In Between NBME Practice Tests.
Try to space out and give yourself enough time to prepare for the next set of exams. A week won't be bad. Use this time to review more information and spend little breaks.
You might just end up getting the same score if you take two practice tests in a week.
5. Learn From Your Mistakes
Review your NBME thoroughly and focus on your incorrect answers. Take note of what you still don't know and keep on studying to progress more. Little progress is progress.
In this way, you'll avoid committing the same mistakes by any good chances that a familiar question will appear in Step 1.
What Are The Best UWorld Step 1 Anki Decks?
Supplementing UWorld Step 1 Qbank with Anki decks works perfectly well. I have here pre-made flashcard decks you could use for your USMLE preparation:
Consists of 13,000 flashcards

Repetition are spaced well for a more efficient way of memorizing

Well organized

Includes additional flashcards for Sketchy Medical
Consists of over 20,000 cards with spaced repetitions

Includes content from our

best USMLE Step 1 books

such as First Aid,, Pathoma, and Sketchy Medical

Decks are divided into broad topics and subtopics

Supplemented with illustrations
There are a few others that pop up. But until fully vetted – I'd recommend sticking to the two above!
If you're planning to create your way, I got a few tips on how to use Anki decks effectively to boost your UWorld scores:
How To Use Anki Decks For UWORLD
Create Only What You Can Review
Be realistic on the number of cards you can finish, remember, and provide you high-yield information. Remember to prioritize quality over quantity.
Creating more cards than what you can review just piles up your unreviewed cards.
You don't just waste time creating cards, but you might also miss reviewing useful cards in your unreviewed section.
Don't Put Too Much Information In One Card.
Most students try to squeeze tons of information into a single Anki card. This would give you too much stress and might make you frustrated when you can't figure out everything that you put there.
Prioritize only what's most important.
Never Miss Creating a Pharmacology Deck
We've been telling you that memorization is not the most helpful strategy for Step 1. But there's an exception–Pharmacology.
From the mechanism of action, indication, to effects, you need to know them all.
And making a deck special for these recall information will help you memorize important pharmacology concepts.
Compare and Contrast Subjects
This trick improves your retention and knowledge integration of the other topics. It reinforces a higher order of thinking.
Also, this saves you time in creating too many unused flash cards.
Avoid creating one set per disease. Try relating one set with other diseases as well. Through this, you'll be able to compare and contrast aspects of the conditions.
Bonus: Want a full collection of premade Anki cards? Also want to learn how to best use them? Check out them and more here!
Bonus: Want to pass Step 1 with confidence and learn the strategies I used to get a 250+ when it was graded? Click here to get access to our free video training to boost your score today so you can pass one your first try!
Where Can I Get a UWorld Step 1 Demo?
If I have persuaded you enough and let you know everything you needed about UWorld, you may try a free demo to explore how it actually works.
I hope with this information, I've guided you well enough in your decision on using UWorld for Step 1.
Found this post helpful? Take a look at our other posts on Step 1!
Also, remember that rocking your USMLE Step 1 is possible and you can do just that by signing up for FREE Step 1 Masterclass here.
Or maybe you need a bit of help and support to push yourself up the ladder? If so, join Step 1 Academy now.