We understand the difficulty of the NCLEX and other medical exams. Luckily, several reviewers can prepare you for these tests. We'll help you choose the best option: UWorld vs. Kaplan, two of medical students' most common study materials.
We will explain the components and benefits of each study material so you can choose which one works best for you. We're always happy to help you perform your best with medical exams.

UWorld is a study material that provides practical information from accomplished nurses, doctors, educators, and business professionals. Students can use these resources to avoid complicated terminology and unnecessary information.
This learning resource provides reviewers for medicine, nursing, finance, legal courses, accounting, and high school exams. UWorld dedicates itself to being a user-friendly study resource with informative materials.
UWorld Core Values
The UWorld team has provided simple study materials since the early 2000s, and several students attest to their accuracy. Here are some values the UWorld team focuses on when developing learning materials.
Student-focused:

UWorld provides quality study materials to students so they can perform their best on tests.

Innovation:

You will receive updated information, and the study resource always tries innovative methods for their materials.

Simplicity:

UWorld always provides simple information students can quickly understand, and it works best for students starting their medical school journey.

Collaboration:

This learning resource encourages collaborative learning to promote teamwork and respect so all the participants can perform at their best.

Intellectual Honesty:

UWorld encourages feedback and improves from their previous mistakes to ensure they always provide accurate and straightforward information.

Driving Results:

UWorld provides the best products to use your time wisely; the information you learn from this resource will be worth the money you spend on it.
Want Better Grades In Med School In Less Time Using Just 3 Steps?

Click Below To Get FREE Access To Our Study Course To Discover The 3-Steps Hundreds Of Med Students Have Used To Increase Their Grades & Efficiency While Studying Less
Reasons To Choose UWorld
UWorld is a trustworthy study material, but we know you want to learn more about it. Here are some reasons why people choose this learning resource.
The Problem Explanation
UWorld is known for giving high-quality and straightforward explanations that any medical student can understand. You can find several diagrams, graphs, and other details that explain the text information.
This study material also offers performance metrics and trackers to help you see your study progress. This feature can help you feel inspired when you start feeling exhausted.
User Interface
Uworld offers an aesthetic and modern interface that students can easily navigate. The website also provides quick loading and responses for convenient studying.
The Study Content Access Period
UWorld offers you learning packages from 30 to 180 access days, so you choose which one works best for your schedule. We think this is sufficient time, but a more extended access period is always better.
Want Better Grades In Med School In Less Time Using Just 3 Steps?

Click Below To Get FREE Access To Our Study Course To Discover The 3-Steps Hundreds Of Med Students Have Used To Increase Their Grades & Efficiency While Studying Less
Benefits Of Using UWorld
You can view these benefits if you're interested in choosing UWorld as your study resource:
Helpful Practice Material: You will receive updated information that you can easily understand with UWorld's layout, and you can read the straightforward explanation for better content understanding.
Informative Answer Solutions: Practice tests are some of the best ways to prepare for the actual exam, and UWorld offers two inclusive tests with answer solution explanations at the end. UWorld also provides clear graphs and visuals so you can better understand the content.
Kaplan is a learning material that students and professionals worldwide have used for over 80 years. This online resource assists in test preparation, professional licensure, corporate learning, and language training.
Kaplan offers educational assistance for a variety of learners, from students in school to professionals trying to develop their businesses:
For Students
High School Tests

College Admission

Graduate School

Medical School

Legal Courses

Language Courses
For Universities
Career Service Enhancement

Facilities and Infrastructure

Worldwide Student Recruiting
For Professionals
Engineering

Finance

Real Estate

Securities

Engineering

Wealth Management
For Businesses
Global Reach

Higher Education For Businesses
Kaplan also offers test preparation for the following medical and entrance exams:
This learning resource has mastered their exam preparation for decades, and they're a trusted study material for students and professionals with complete and accurate resources that mimic the actual exams.
Kaplan Core Values
The Kaplan team follows several core values to provide their students and clients with the best service. Here are the qualities that make Kaplan unique.
Acting With Integrity
The Kaplan team always ensures they follow ethical standards with their work, and they allow people from anywhere to access this material. The Kaplan team believes everyone deserves the opportunity to learn with high-quality study materials.
Give Students Support and Empowerment
This learning resource provides sufficient tools to help all their learners succeed. The various bonus resources can help students with varying study techniques find their niche to understand the material better.
Growing Knowledge
Kaplan always provides accurate and expert resources to help clients reach their career and academic goals.
Diversity and Inclusion
Learners from every country and socio-economic situation receive the same opportunities to learn and thrive.
Creating Opportunities
Students with Kaplan have broad access to opportunities because of their connection with universities and schools.
Collaboration
The Kaplan team believes that when you succeed, the whole team succeeds too. These values develop a sense of camaraderie with everyone on the Kaplan team.
Bonus: Want better grades with more free time (and less stress)? Get access to our free 3-step study system here to see what other top students do that you may not be doing!
Reasons To Choose Kaplan
Kaplan is a trusted learning resource for medical exams like NCLEX and USMLE. Here are some reasons why you might like to choose this study material:
High-Quality Practice Materials
Kaplan offers realistic practice questions similar to the actual medical exams. Constant practice with this tool will ensure you're ready for the test.
Video Lessons and Reviews
This learning material offers high-quality live and pre-recorded lectures to help with content review. You can also access digital books and content review sessions, which can significantly help learners while studying.
Pricing and Courses
Kaplan is a little pricey, but they offer several high-quality materials and resources, making every dollar spent worth it.
Supplemental Study Materials
The Kaplan team offers bonus resources for the exam you are studying. For example, the NCLEX reviewer has a content review guide, preparation book, email support, and NCLEX channel with live lessons and recorded webcasts.
Money Back Guarantee
No worries if you're thinking about the costs and your budget. This learning resource has a money-back guarantee for everyone, even if you fail to pass your exams on the first try.
Get The Exact 8-Steps I Used To Get A 3.9 GPA In Med School For Free Below!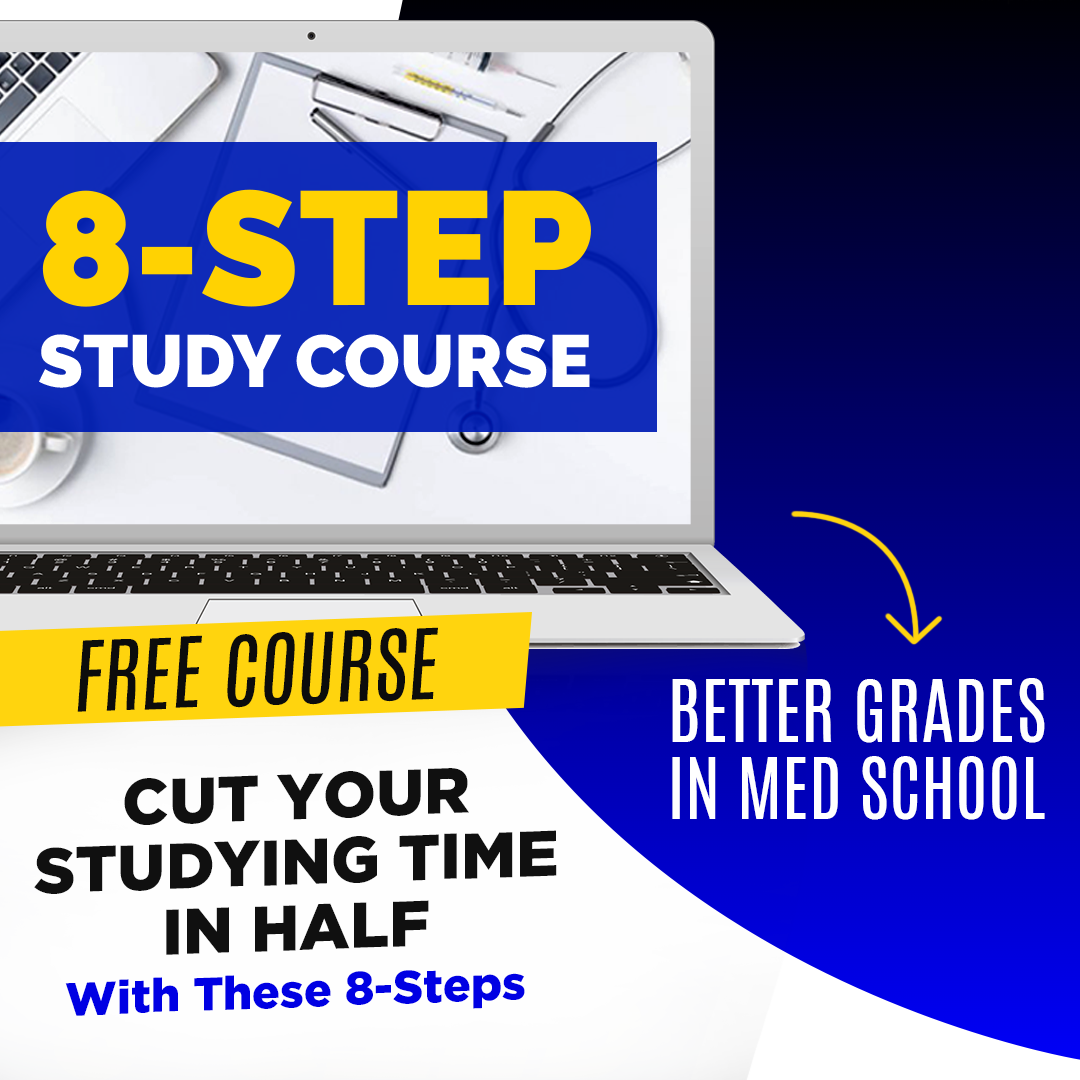 Benefits Of Using Kaplan
Several students attest to the functionality of Kaplan courses, and they help to increase your chances of passing exams. Here are some benefits you will receive when using Kaplan.
Engaging Learning Materials:

The resource video lessons and testing explanations keep people hooked to this study guide, so you feel inspired to continue studying with this platform.

Realistic Test Questions:

Kaplan develops questions similar to the actual tests, so students know what to expect from the exams.

Helpful Live Classes:

These video lessons will make you feel like you're in a physical classroom, which can improve your studying experience.

Accurate Written Study Materials:

Kaplan develops study plans for all learners so they provide valuable written materials with accurate and updated information.

Constant Access To The NCLEX Channel:

You will have 24/7 access to announcements and lesson points from the Kaplan

NCLEX channel

.
UWorld vs. Kaplan Comparison
Kaplan and UWorld are excellent study resources for medical exams, so choosing which one works best for you can be difficult. We will show you a detailed side-by-side comparison to help you decide which educational resource works best.
Price
UWorld is more affordable than Kaplan, and it's almost half the price of the latter educational resource. Kaplan costs $425.00 for the resource materials, while UWorld is only $249; however, it's best to remember that Kaplan has more study resources.
Videos
Kaplan ensures the inclusion of video lessons in their package, and you'll have access to more than 300 resources. UWorld doesn't have any video lessons and relies on its informative graphs.
Practice Questions
UWorld provides 2,000+ practice questions, while Kaplan has 2,100+. It's a slight difference, but Kaplan is credited with having more accurate test questions.
Practice Tests
Both learning resources provide practice tests to prepare the students for their exams. Kaplan includes three tests with their plan, while UWorld only has two.
Content Access Periods
These study materials differ with the length of content access; UWorld generally offers a 90-day (3 months) affordable content access period for their resources, while Kaplan provides 180 days (6 months). However, Kaplan costs more than UWorld, so this access period comes at a price.
Books Availability
Kaplan offers digital books that students can download and use while studying, but UWorld has yet to have any books available. Students can only learn the content provided on the resource website.
Money-Back Guarantee
This money-back guarantee is one of Kaplan's most significant advantages over UWorld. You will receive money back with Kaplan even if you fail your first exam, so there's less negative pressure on you. UWorld doesn't offer this benefit as you pay less for their study materials.
UWorld and Kaplan vastly differ in some aspects, so you can choose the study material based on your requirements, study time, and budget. These learning platforms have their strengths that cater to each unique learner.
UWorld vs. Kaplan: Which Is Better?
UWorld and Kaplan are both excellent study materials for medical exams. They both provide accurate practice materials and tests to students for their exams.
Kaplan offers more realistic questions, which are the most similar to the actual tests, so students have better practice using this material. Still, UWorld offers better and simple problem explanations that everyone can understand.
Kaplan costs more than UWorld but offers more bonus study resources like digital books and video lessons. Kaplan also allows for an extended content access period than UWorld.
Objectively, Kaplan offers more benefits than UWorld, and it has more resources regardless of its higher price, meaning it provides value for your money. This learning resource is the better choice for your overall exam preparation, while UWorld works best for beginners in medical school.
However, the decision is still up to you. You must consider your budget and study requirements; do you need a plethora of information or clear problem explanations? How much can you spend and how long can you study? These are all factors you must consider before you settle on a medical exam learning resource.
Reviewing for medical exams can be stressful; most students need support outside medical school to help with their reviewing. You can use several online study resources to fortify your medical school knowledge.
Kaplan and UWorld are popular resources for NCLEX or USMLE preparation. Each study material has its strengths and benefits students must consider before they settle on a plan.
Kaplan offers accurate test material with several bonus resources like books and videos to help you review. At the same time, UWorld is affordable and provides concise explanations that beginner medical students can quickly understand. Consider your strengths, resources, requirements, and budget when choosing a study plan.
We're looking forward to your exam preparation journey, and we're always here to help you through the experiences of other students. We hope you enjoyed reading this article and learned much from our team.
Want Better Grades In just 3-Steps?
Get Access To Our Free 3-Step Study System To Get Better Grades With Less Time & Stress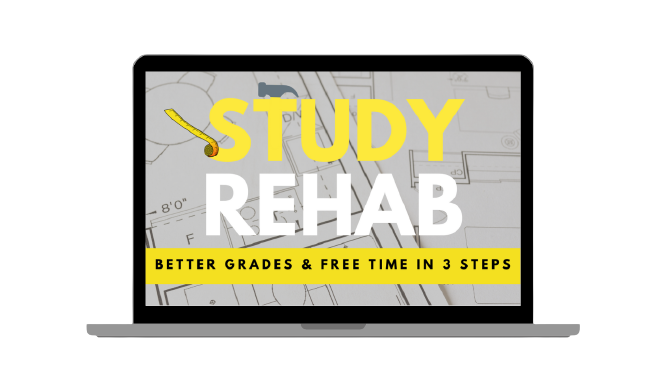 Want to decrease your studying by half in just 3 weeks? Introducing Level Up Your Studying, a 3-week program to create your perfect study system and get better grades. It has 60 hours of video lessons, personalized activities, and other bonuses. Level Up Your Studying today!
If you enjoyed this post and you're interested in learning more about medical school survival tips, you can check out our other content for a better medical school experience:
We wish you luck with your upcoming exams and hope you find inspiration in this content. Medical school content and exams are challenges you must pass when working in the medical field, and we're always happy to help you reach your medical school dreams.
Until the next one my friend…