As one of the least popular residency options after medical school, some of you may wonder what a transitional year residency is. In this post, we will highlight some of the frequently asked questions regarding that topic and how it is any different from preliminary year residency.
After four fulfilling and demanding years in medical school, it's now time to move on to the next step of your medical career. Residency is what usually comes after completing med school.
However, you have to get into a preliminary or a transitional year residency program to apply for advanced residency training. These programs aim to prepare the residents in providing quality patient care and professional development.
Keep on reading to know more about transitional year residency and how it could help your medical career.
[Free Download] Want to have everything you need to be a top student on your medical journey? Get FREE access to our Med School Success Handbook to get 60+ tips including the best study, time management, mindset tips you need to be a top student. Download it here.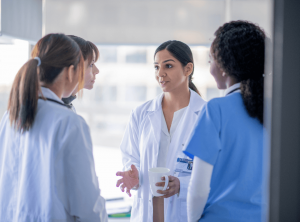 What Is A Transitional Year Residency?
During the fourth and last year of your medical school, the residency applications and interviews will open. Then, all candidates will rank their top residency choices where a complex computer algorithm will choose a suitable pairing for all applicants and their preferred specialty options.
Even if you've secured a residency slot, you have to understand that some programs do not begin their specialized training until PGY2 or the second year after med school graduation. It is where the transitional year program comes in.
The transitional year program is typically a one-year residency. It prepares the residents for advanced residency training for specialties such as dermatology, neurology, and other medical fields, which we will discuss later in this article.
For one year in the TY program, you'll get to spend time on various clinical rotations in inpatient medicine, general surgery, inpatient psychiatry, and more. You will also be exposed to different patients with different diagnoses that can help you hone your medical skills.
Importance Of Transitional Year Residency
Just because you've completed your four years in med school and earned a diploma for "Doctor of Medicine," doesn't mean that your journey is finished. You will still have to go through residency, fellowships, and board certifications. Some complex specialties may also require additional training even after residency.
As stated in the name, the transitional year residency helps prepare applicants like you as you "transition" from medical school to a real hospital. It will provide you with relevant experience in practicing different fields of medicine.
With no sugar coating implied, the first year of your residency will be challenging and brutal. You'll get overwhelmed with the amount of workload and pressure you'll have to go through.
Aside from the standard core rotations, transitional year residents will also attend numerous conferences and hands-on training. It also offers guidance and mentorship from doctors of multiple-clinical specialties.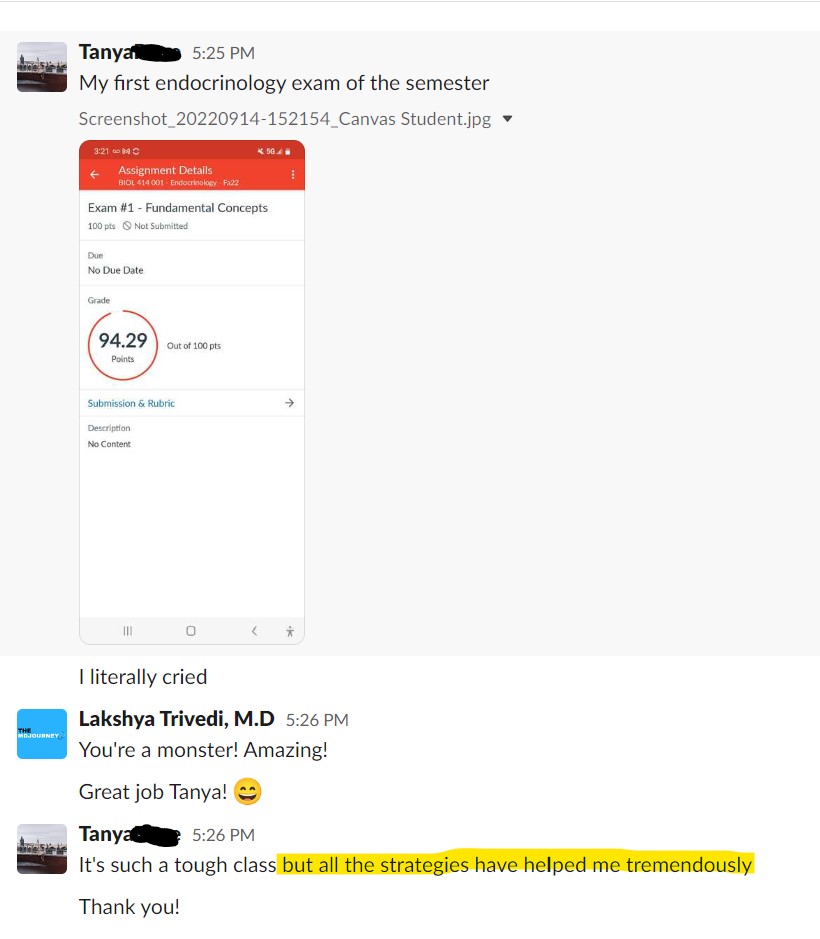 Download The Free Med School Success Handbook For The Best Step-By-Step Tips For Your Medical Journey!
Which Specialties Require A Transitional Year?
Here are a couple of specialties that will require applicants a transitional year before starting the actual residency:
Dermatology
Dermatology is more than just studying health conditions that may affect the skin. It is also responsible for diagnosing and managing nails, fat hair, and membrane problems.
If you wish to proceed with Dermatology, most hospitals will require you to do a broad-based clinical year on your PGY1. Since you're eyeing a slot for this specialty, you have to commit to no more than two months of elective rotations in Dermatology.
Anesthesiology
An anesthesiologist is a doctor who specializes in giving medication to a patient so they won't feel any pain while they're in surgery. It mainly focuses on anesthesia administration, intensive care, pain, and emergency medicine.
Anesthesiology will also require residents to enroll for a transitional year to ensure that they're prepared enough to complete the program. Your TY should include at least six months in any surgical specialties and no less than a month in critical care medicine or emergency medicine.
Neurology
Neurology is a branch of medicine that focuses on treating and managing diseases of the brain, spinal cord, peripheral muscles, and nerves. They are also responsible for dealing with speech and language disorders and movement illnesses.
Since this specialty is complex, residents will also need a transitional year before getting a slot for Neurology. Residents must have relevant clinical experience in general internal medicine with at least two months in pediatrics, family medicine, or emergency medicine.
Radiology
A radiologist uses medical imaging procedures to diagnose diseases and injuries. The role of Radiology in medicine is centered around the patient's disease management.
In short, without radiology, it will be hard to treat and diagnose a patient. To qualify for a slot in Radiology, applicants must have a transitional year that is two months' worth of experience in the radiology department.
They should also complete direct patient care through family medicine, pediatrics, surgical specialties, etc.
Physical Medicine and Rehabilitation
The Physical Medicine and Rehabilitation or PM&R deals with restoring the functional abilities of individuals with physical impairments. It is a field of medicine that aims to provide as much improvement as possible to a person's quality of life.
Applicants must complete a transitional year before getting into PM&R. It should include a minimum of six months of pediatrics, surgery, internal medicine, obstetrics and gynecology, family medicine, or emergency medicine.
The remaining months should be filled with clinical rotations with eight weeks in indirect patient care and four weeks in PM&R.
What Is The Difference Between The Preliminary Year And Transitional Year?
As mentioned earlier, you can choose between preliminary year or transitional year training to apply for an advanced residency program. However, you might be confused about which one will work better on your medical journey.
Before we differentiate the two, you should first know that there are two types of residency. The first one is the categorical residency that begins in PGY1, where you can directly enroll in programs straight out of med school graduation.
The other type is the advanced residency that starts in PGY2, where it lets you experience different departments in preparation for your chosen specialty. However, it requires a preliminary or a transitional year to get in.
The main difference between them is that preliminary year training focuses on a specific specialty, unlike transitional year, which exposes you to different fields.
Due to this, interns who prefer specialties that would require in-depth internal medicine knowledge often go to preliminary years of training. On the other hand, those specialties that need familiarity during internship will choose a transitional year.
[Free Download] Want to have everything you need to be a top student on your medical journey? Get FREE access to our Med School Success Handbook to get 60+ tips including the best study, time management, mindset tips you need to be a top student. Download it here.
Is A Transitional Year Easy?
Most people regard the TY program as the "fifth year" of medical school as it doesn't get as hard as the preliminary year program. Interns who didn't have the opportunity to have a "match" during the residential application are the ones who usually apply to this program.
Even though it's a lot easier than being in prelim training, keep in mind that no medical path is easy. The fact that you'll be exposed to different fields and patients is not as easy as you might think.
Keeping up with the amount of information you have to maintain during this period may get exhausting. We advise you to work just as hard and study as much as possible as if you're in a transitional year program.
How Competitive Is A Transitional Year Residency Program?
Like preliminary year training, the transitional year program is just as competitive. The competitiveness varies from each institution, so we suggest you do your research first before anything else.
The transitional year residency program tends to have less work, more electives, and all in all presents an easier year. However, it is also because of these things that make it hard to get in.
There are almost no available spots because of the number of applicants that want to enroll in transitional year residency. Most of the time, there are more applicants than available slots, which makes it difficult to be granted one.
Remember that applicants are no ordinary interns. The competition between future neurologists, radiologists, or dermatologists can be pretty heavy.
What Is The Typical Transitional Year Schedule?
The schedule for transitional year residents should adhere to the Accreditation Council for Graduate Medical Education's (ACGME) requirements and the residents' preferred specialty. It should help develop all necessary competencies a physician should have.
The ACGME is an organization that handles and evaluates the accreditation of graduate medical training programs in the United States.
The schedule will still depend on the hospital you're going to. The normal distribution of clinical rotation begins with at least one month to the Intensive Care Unit, general medicine, and emergency medicine.
The rest will depend on the residency program of your chosen graduate medical institution.
[Free Download] Want to have everything you need to be a top student on your medical journey? Get FREE access to our Med School Success Handbook to get 60+ tips including the best study, time management, mindset tips you need to be a top student. Download it here.
Understanding transitional year residency can be tricky and complicated. However, this is an excellent opportunity for you to experience several medical fields and help you finalize which specialty you enjoy the most.
We recommend you to apply in both preliminary year and transitional year programs if possible. This way, you'll have more chances of getting in with either of them.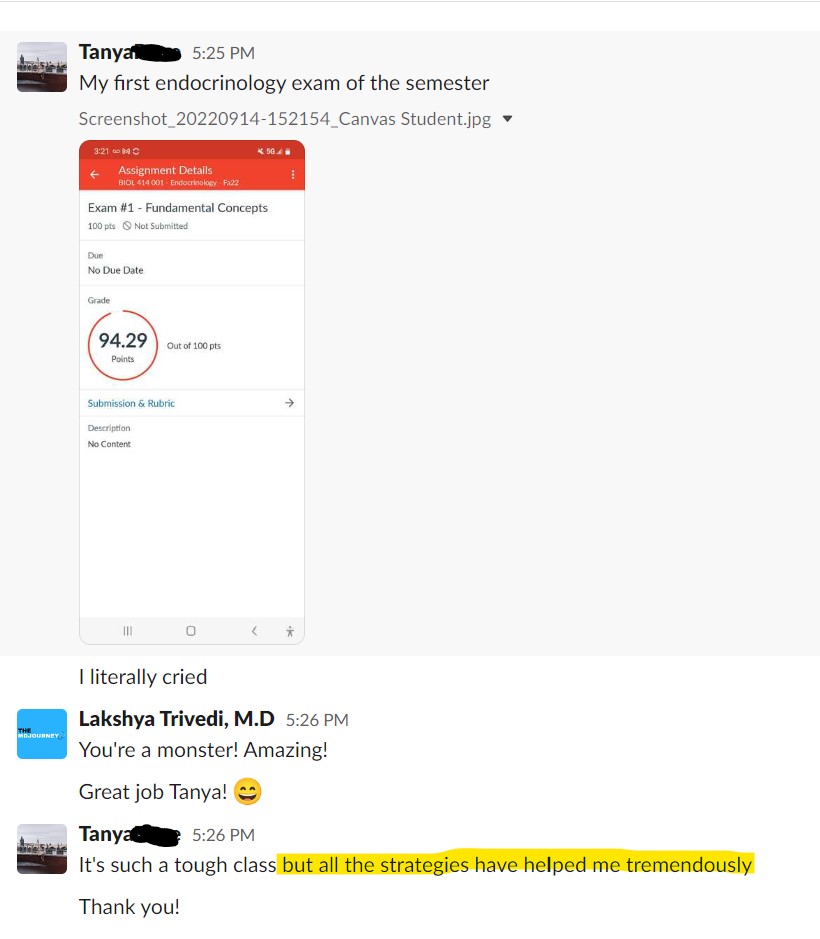 Download The Free Med School Success Handbook For The Best Step-By-Step Tips For Your Medical Journey!
If you find this post interesting, how about you also check out these articles?
Until next time my friend…