The road toward becoming a doctor does not end after Medical School. Oftentimes, it's just a part of the many steps in starting your MD career. In the last semester, you will need to apply for a residency program to obtain skills in training and experience.
Yet, admission to a residency program is a demanding process. Although there are lots of schemes to choose from, coming up with an accurate program can be a more challenging one. Fortunately, there is a website dedicated to helping Doctors-to-be in picking the right plan for their journey, the AMA FREIDA!
In this blog, you will be presented with everything to know about AMA FREIDA and whether or not it's the perfect system to rely on.
What Is AMA FREIDA?
Throughout history, AMA, or the American Medical Association has always been true to its mission: "to promote the art and science of medicine and the betterment of public health."
Since its establishment in 1847, the AMA has performed significant contributions to the progression of medicine in the United States. Particularly in the year 1990, AMA founded FREIDA or the Fellowship Residency Electronic Interactive Data Access system.
AMA FREIDA provides residency programs in electronic form. The Accreditation Council for Graduate Medical Education has validated more than 12,000 residency and fellowship programs, and the FREIDA database permits medical students and residents to easily search these courses.
With the assistance of FREIDA, medical students can have access to information about training courses, specialty training statistics, and key application deadlines, which offer an informative summary of resident curricula based on patterns in all programs in a certain forte. On FREIDA's specialized data, you can explore more than 180 specialties and subspecialties.
[Free Download] Want to have everything you need to be a top student on your medical journey? Get FREE access to our Med School Success Handbook to get 60+ tips including the best study, time management, mindset tips you need to be a top student. Download it here.
Glossary For Program Information
To give you a peek through AMA FREIDA's programs, I created a list to help you be familiarized with them.
Accepting Training Applications For A Certain Period:

Applications come with information for the academic year and the year following. Then, academic years usually start in the summer and last for 12 months.
Application Dates:

This comprises the next academic year's deadline for application, the date of the first opportunity the program's applications will begin accepting, and the deadline date.
Additional pieces of training:

These involve extra experiences which the program offers but are not necessary for program completion, as well as mandatory additional training beyond the authorized length of the program.
Level 1 Scores:

Programs can be offered within a range of the average scores of the residents.
Time Per Week:

The average hours executed during the first program year.
Beeper Call:

A home call or beeper is an on-call dial spent away from the institution. Some residents only have beeper calls.
COMLEX Level 1 and 2:

DO applicants (graduates of osteopathic medical schools) may be required to submit COMLEX Level 1 and 2 scores to be considered for an interview. The lowest score that some programs will accept is posted. Some programs may request DO candidates to take the USMLE Steps 1 and 2 rather than COMLEX.
Dashboard:

A feature that enables users to save programs and add content to programs of interest is only accessible to AMA members.
Community-Based Program:

The majority of the experience is gained in a hospital with a medical school affiliation but not an academic medical institution.
Community-Based University Affiliated Program:

Despite not being the academic medical center's primary affiliate, the majority of the experience was obtained in a community hospital that is linked to it.
ERAS:

ERAS or Electronic Residence Application Service is used by medical students to apply for residency programs through their schools; graduates of foreign medical schools use the ECFMG to apply.
GME:

Graduate Medical Education training takes place after graduation from Medical School.
Graduate Year:

The training year in an accredited graduate medical program, may or may not align with the program year. The first year of residency training following medical school is known as a GY1 resident. For instance, if a resident has finished their internal medicine residency, and is currently enrolled in the first year of a nephrology program, they would be in their fourth graduate year and first program year, respectively.
Visa Status:

Some schools are only interested in applicants who have US Citizenship or permanent residency to avoid dealing with some visa issues. Some courses and organizations can entertain residents on visas. But, contacting the program for any clarification is advised.
Hospitality Track:

Fellowship or track that offers special training for a career highly devoted to extended care.
Institution:

Programs for subspecialties and residencies must be funded by an organization. The sponsoring institution, which is certified by the Accreditation Council for Graduate Medical Education, is in charge of the program's overall administration. An institution taking part is a facility where residents rotate through for the needed experience.
Interview:

Applicants may be interviewed remotely by some programs.
Taxing Frequency:

The resident will spend most nights of the year in the hospital due to this call schedule. This exact routine may be followed for a few days or it may last the full year.
Notes:

Users have several opportunities to add personal content to programs of interest in the My Notes part of the Dashboard. These possibilities include the following:

Rating programs based on research or personal observation, such as cultural/ personality fit, faculty teaching availability, and community type

Completing items in line with applying, and then being offered an interview

Rating a program overall and adding comments
Where Does FREIDA Data Come From?
The collective program data on FREIDA comes directly from ACGME — Accredited Programs by the GME track/National GME Census, a yearly online survey jointly run by the American Medical Association and the Association of American Medical Colleges.
For programs that finish the National GME Census by the mid-July deadline, data are loaded onto FREIDA in mid-August, October for data received by the end of September, and a final upload in February.
As new programs are approved, they are then uploaded to FREIDA, and ongoing programs update their data all-year round. Health Forum, LLC, a subsidiary of the American Hospital Association, provides clinical information on GME member facilities.
Is AMA FREIDA Free?
Yes, you can create a free account, but it won't let you have access to the dashboard or comparison tool. For you to see the unlimited number of programs, you have to unlock them by availing an AMA membership.
Once you have joined, you will be able to explore as many slides as you like to help you determine what course you would settle for.
How Much Does FREIDA Cost?
If you are a student, it will cost you $20 per year. Residents, on the other hand, will have to pay $45 per year.
Do AMA Members Have Additional FREIDA Benefits?
Yes! AMA won't let you down when it comes to gains.
AMA members have the option to keep program searches in the Comparison List and the Dashboard. Additionally, members can also utilize the Dashboard to better organize their pursuit of programs that appeal to them. The number of programs that can be downloaded is approximately about 100 per year.
You don't have to worry about your participation expense since it will allow you to enjoy numerous benefits, such as being permitted to:
Search sample programs
Unlimited views on the program detail section
Dashboard access
Usage of the Residency Calculator
Student leadership experience
Auto perks acquisition
Exclusive membership events
Education discounts
No one likes to waste money or time, and AMA agrees with that. That's why FREIDA makes sure to help its users look for programs with varying levels of competitiveness.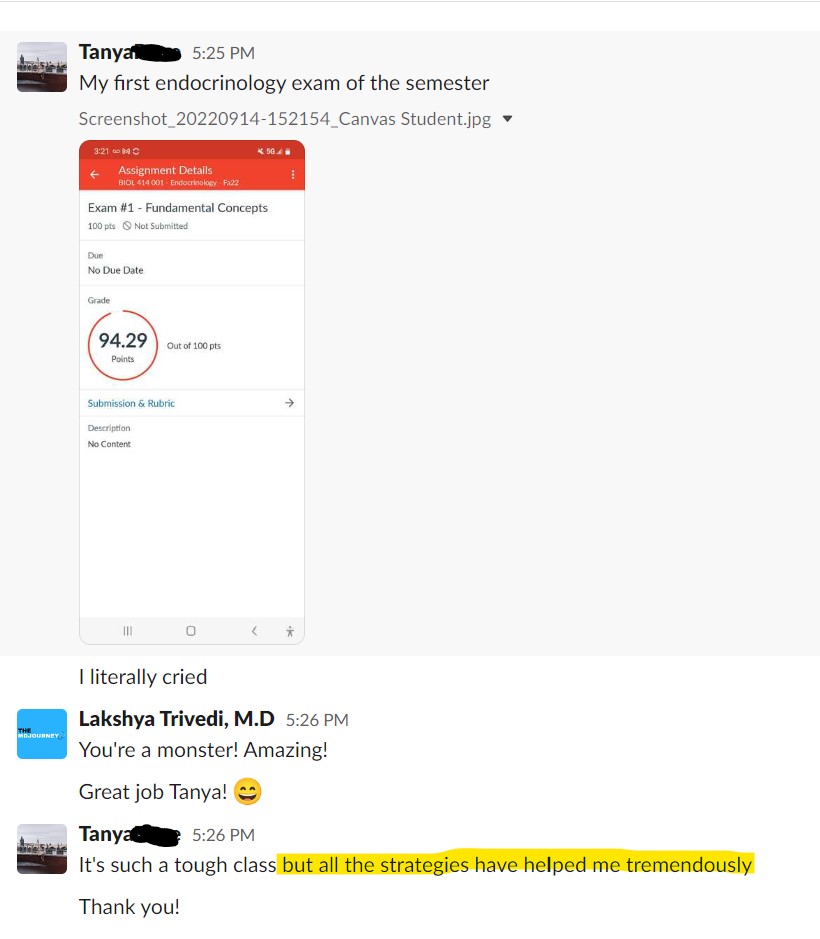 Download The Free Med School Success Handbook For The Best Step-By-Step Tips For Your Medical Journey!
Is FREIDA The Best Option Yet?
Most med students consider FREIDA the best tool you could ever find on the net with its up-to-date information on specific programs. These existing programs update their data throughout the year and new programs are added to FREIDA the moment they become accredited.
AMA has always believed that the ability to set clear, realistic goals is a major indicator of your triumph in life. In line with that, I've prepared tips and guides for your residency journey aligned with FREIDA's goals:
Filter Options
Freida has more than 35 choices to simplify searches in its listings. You can use the filter checkboxes after logging in to focus your search.
By doing this, students can focus on residency programs that accept J-visas, National Residency Matching Program (NRMP), the Electronic Residency Application Service, or even programs that cater to certain lifestyle demands and preferences.
Prepare For Interviews
The new FREIDA Residency Calculator aids medical students' budget for interview and residency application fees. It can also take into consideration how interview costs changed during the particular 2021 application cycle.
Check Additional Clues
To get the info you'll need when making plans for residency, carefully read the specifics under a program's extended listing. The programs' expanding listings include data on their application deadlines, interview dates, NRMP codes, program sizes, faculty counts, and even breakdowns of the traits of trainees enrolled in that specific program.
[Free Download] Want to have everything you need to be a top student on your medical journey? Get FREE access to our Med School Success Handbook to get 60+ tips including the best study, time management, mindset tips you need to be a top student. Download it here.
There's no doubt that pursuing a medical track is indeed a challenging and rewarding career. Luckily, FREIDA is available to simplify the lives of medical students and residents. If you're not a member yet, join now to access FREIDA's best features and other resources!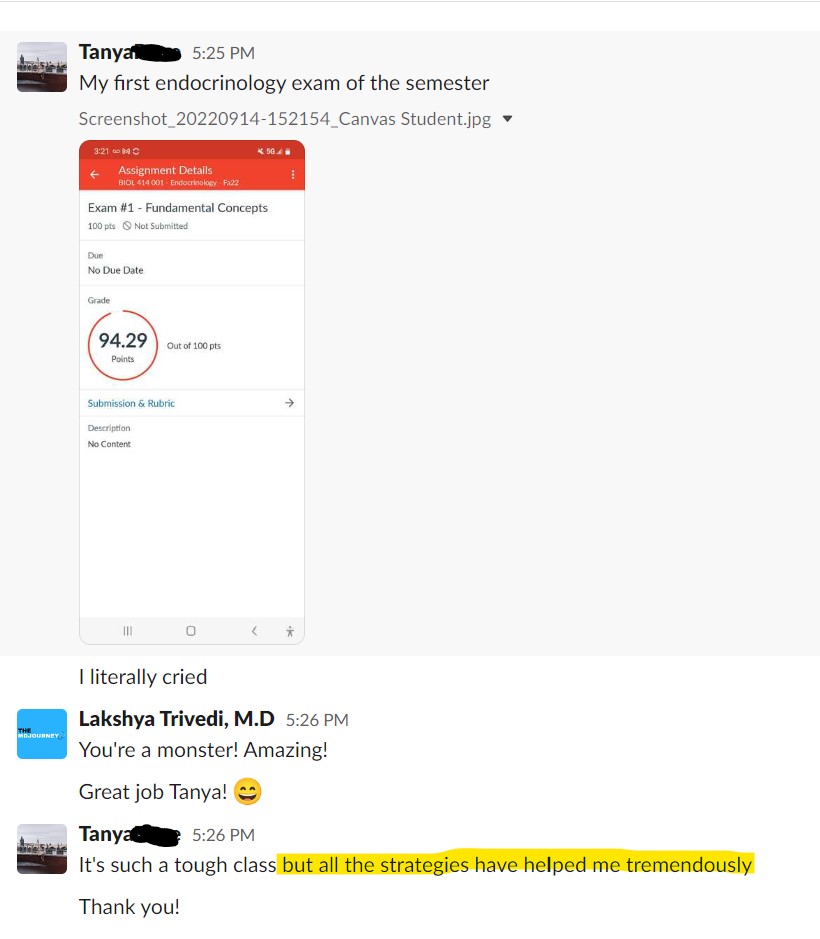 Download The Free Med School Success Handbook For The Best Step-By-Step Tips For Your Medical Journey!
I hope this article helped with your thoughts and questions regarding AMA FREIDA. If you're interested in more med-school-related content, come check out my other posts to simplify your journey:
Until the next one, my friend…