What is medical residency like? This is the first question that most graduates have in mind who is ready to take on the next path of the journey. When they decided to take up residency, I know that curiosity will strike and they surely have a lot of questions about what's life out there.
So here, as a resident, I compiled answers to some important frequently asked questions I encountered about the life of a resident. Is it hard? How's the pay? Are they real doctors? I will answer them all!
[Free Download] Want to have everything you need to be a top student on your medical journey? Get FREE access to our Med School Success Handbook to get 60+ tips including the best study, time management, mindset tips you need to be a top student. Download it here.
What Is A Resident Doctor?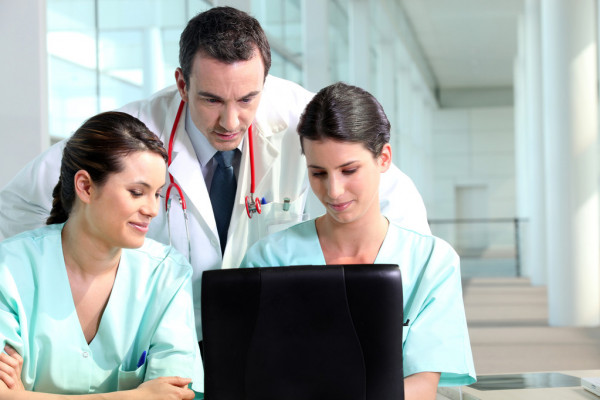 A resident doctor is already a graduate of a medical school, licensed to practice, and trained as part of the graduate medical education (GME) program. They are commonly referred to as "residents." Those who are still in their first year of residency are called "interns."
They already work as doctors and at the same time training for a particular medical specialization for around 3 to 7 years depending on the field of interest.
They are capable of providing direct patient care—they assess, diagnose, and treat health conditions. They are still supervised by a senior or consultant.
You can watch this video and know more about what a resident doctor is! If you enjoyed it, how about subscribing to our Youtube channel so you could continue getting more substantial content?
Is A Resident A Real Doctor?
Yes, a resident is a real doctor. They have an M.D. degree with a license to work in the hospital. They are just training on what type to specialize in and are supervised by a senior physician. You can count on residents as they are the cream of the crop—who stood out among other medical students who applied. Residency matching is competitive. Know more about the match here! They have the knowledge and skills of what it takes to be a doctor.
How Does Medical Residency Work?
If you don't have any idea how medical residency works, you can learn more about it by checking out my own experiences as a new internal medicine resident!
How Hard Is Medical Residency?
It's hard to rate the difficulty of residency from 1 to 10, where 10 signifies the hardest because it depends. The life I had during residency was different when I was in med school. In residency, you get to be accountable as a real doctor so no mistakes are allowed since we are speaking of life in every situation. Residency training is exciting and challenging because you get to practice what you studied for. However, the working hours can really get tough especially during your beginning years as you get to adjust with the setup. The demand could be overwhelming. And, some challenging senior physicians could be very strict to deal with and get the most out of you.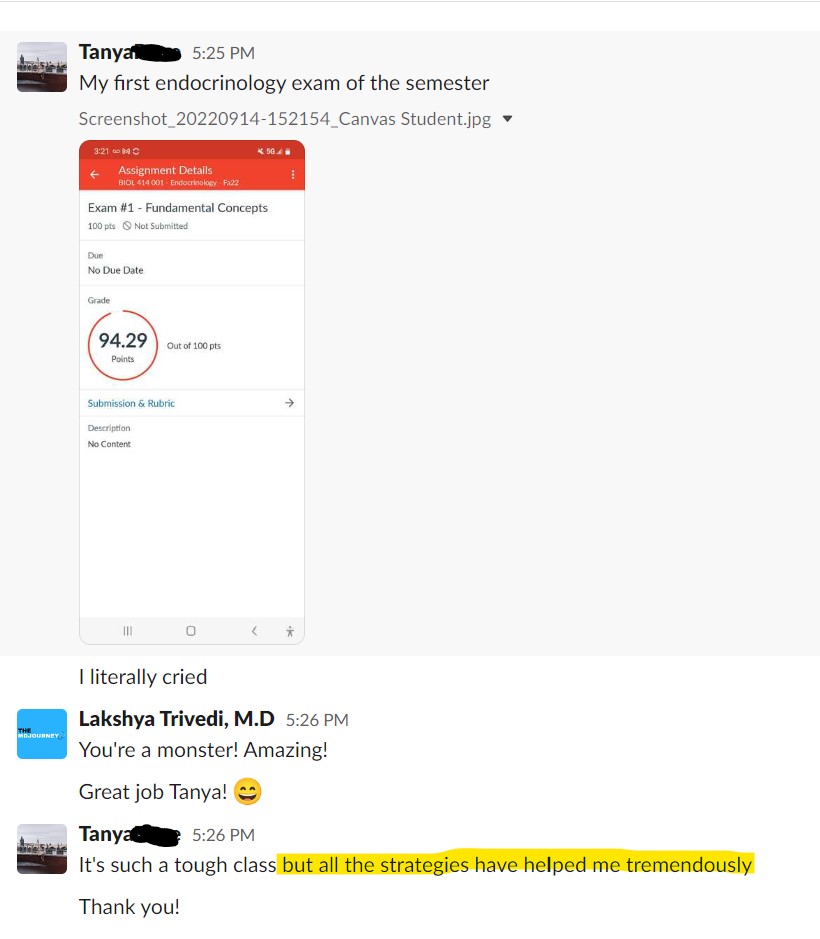 Download The Free Med School Success Handbook For The Best Step-By-Step Tips For Your Medical Journey!
How Can You Get Through Residency?
Take care of yourself
Before you could take care of others, you must first take care of yourself. How could you be on duty if you are sick or weak? I know you already know what I mean. Get enough sleep, be physically active, eat healthily, and socialize! Don't neglect your self-care needs.
Learn to say No
Since residents are doctors on training, we still have lots of work in proving what we are capable of. There are times that people expect so much from us that we should always be a call away to perform the job. However, being a "yes" person at all times is not always right. We could say no and appear professional. If it's your day off and you want to rest, or if you are already fully loaded, saying no perhaps is the right thing to do.
Ask for help
We're no superheroes so asking for help is okay. If you think the work is already overwhelming, ask for help. It's not a sign of weakness contrary to some beliefs. Acknowledging weakness and the sign that you need help is not a failure, but rather a form of awareness of yourself—your boundaries and the things you could do.
Remember that the work is endless
At first, I felt like as a resident I should always finish all of my responsibilities during my shift but this kind of mindset leads me to get stressed and burnt out. I just accepted that work as a resident is endless, but my body and capacity to do all this stuff have limits on their own. So, I always make sure to take a break.
Establish friendship
Residency could be tough, but it becomes much bearable when you share the experience with your colleagues turned into friends. Having a reliable support system that you could go to in times of victories or defeats is essential. These people will make you sane in times when everything is getting heavy on top of your shoulders. Always support each other.
You can't please everyone
I got a hard time bearing this in mind. I always thought that I should be perfect. There's no room for mediocrity. Sadly, that is not healthy. There are times that I commit mistakes and get reprimanded by my senior, but it's okay. Don't take anything personally. Use criticisms to improve next time.
Embrace learning
Learning is a lifelong process. Your residency training is a part of that process. Accept that all experiences you'll have in residency will have a fair share of your future career as a doctor. Embrace learning.
To give you a short glimpse of what is medical residency like and how to survive, check out this video! You'll get more content like this by subscribing to our Youtube channel!
[Free Download] Want to have everything you need to be a top student on your medical journey? Get FREE access to our Med School Success Handbook to get 60+ tips including the best study, time management, mindset tips you need to be a top student. Download it here.
What Is Life As A Medical Resident Like?
If you are a medical resident, expect this kind of life.
Rewarding clinical experience
More than 70% of medical residents stated that the most rewarding part of residency is that part when one gains clinical knowledge and experience. Also, the job gets more fulfilling when they get to take care of those who are underserved and vulnerable.
Challenging work-life balance
Due to the hectic working schedule, balancing time for everything might be challenging. In fact, balancing work and life is the biggest challenge of all as stated by more than 30% of medical residents.
Bullying
This may sound disheartening, but there are few bullying cases reported by medical residents. They are bullied the most by their attendings and nurses.
Lack of time for social life
Almost 70% of medical residents reported that their personal relationships suffer due to lack of time for social life. Still, some say that they also have a life outside work.
Stressful duty hours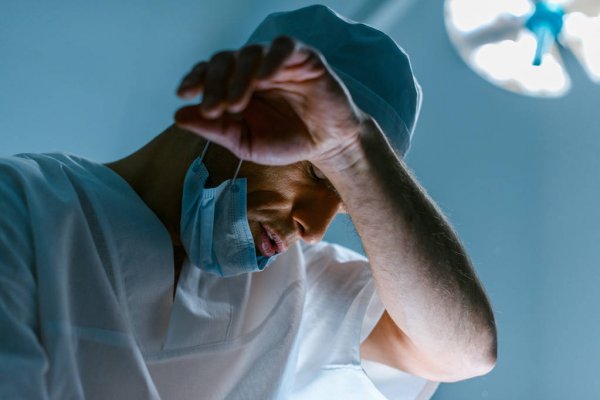 If you get to ask what is medical residency like, I say that stress is absolute in my life right now. Given that long duty hours take most of my time, I couldn't agree more that residents are prone to work burnout. So, 64% of the residents state that a manageable work schedule and call hours helps avoid burnout.
Fulfilling
The majority of the residents look forward to working as a doctor. Residency is fulfilling. It is the first step of actually practicing your career as a doctor.
Get paid
Since you are already working, your service is paid. Later, I will talk about the salary that medical residents receive.
Check out this video answering some questions about what is medical residency like. Make sure to subscribe to our Youtube channel if you enjoyed this content!
Medical Residency Daily Schedule
Before, shift hours are limitless. Thankfully, in 2003, the Accreditation Council for Graduate Medical Education (ACGME) imposed an 80-hour workweek limit and certain rest days. For first-year residents, they are allowed to work a single shift for 28 hours.
Here are some examples of a medical resident's daily schedule:
Time
Activity
6:00 AM
Wake-up
7:00 – 7:30 AM
Sign-out to start the shift
7:30 – 9:00 AM
Conduct pre-rounds – Spend time checking patient records, vital signs, new notes
9:00 – 11:00 AM
Conduct Rounds – Discuss patients on your service with the attending physician.
11:00-12:00 PM
Complete tasks – Order tests, review new tests, complete discharge papers
12:00 – 1:00 PM
Noon conference on the management of patients
1:00 – 5:00 PM
Complete remaining tasks

Sign-out to end shift

5:00-10:00 PM
Free time

Sleep
Here is my personal schedule:
Time
Activity
Inpatient Schedule
IM

General Wards

CCU

ICU

5:30
Start shift – admit patients

Take care of yesterday's patients

5:30 – 9:00 AM
See your old patients

Assess vital signs and labs

Document and plan

9:00 – 1:00 PM
Conduct rounds – meeting with your attending to discuss the cases
1:00 – 5:00 PM
Complete remaining tasks

Perform recommendations

Talk to specialists about the things you need to clarify

Order new medications, treatments, and imaging

Monitor patients after a new course of treatments

5:00 PM
End of the day
Outpatient
Clinics

Primary cAre clinics

Specialty clinics

8:00 – 9:00 AM
Start of clinic
9:00-12:00 PM
See morning patients
12:00 – 1:00 PM
Lunch
1:00 – 5:00 PM
See afternoon patients

Finish up notes

Look-up for patients the next day before going home

*Days off vary average if 4-6 days
FYI. If you want to know my tips on how to do rotations efficiently, check out this article.
You could also check my personal daily schedule as a resident. Don't forget to subscribe!
Are You Paid During A Medical Residency?
Learn more about how much residents make in our full breakdown here!
What Is A Resident's Salary?
Salary varies among residents depending on geographic location, specialty, and years of experience. According to the Association of American Medical Colleges (AAMC), their most recent survey in 2018-2019 reported that first-year residents receive an average of $56,126 and $63,014 for fourth-year residents. We also receive some benefits that also depend on the program you joined. Some are insurance, paid days off, and meal and parking allowance. Personally, as a first-year resident, I earn $59,000 a year.
Why Do Medical Residents Make So Little?
Though they are real doctors, residents don't receive the amount of salary that senior physicians get. Income is relatively low. This is mainly because of the competition. As long as there are residents who keep their position in the hospital, they will continue to compete with the others. Because of this, some physicians prefer to moonlight or engage in general practice instead.
Who Pays For Medical Residents?
The salary of medical residents is funded by the US government. The funds came from Congressional hearings which occurred during the establishment of Medicare in 1965.
[Free Download] Want to have everything you need to be a top student on your medical journey? Get FREE access to our Med School Success Handbook to get 60+ tips including the best study, time management, mindset tips you need to be a top student. Download it here.
FAQs On Medical School Residency
1. What Is The Hardest Medical Residency?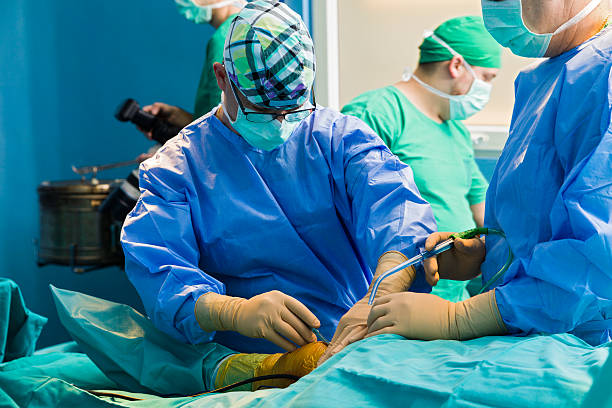 Matching with your preferred residency specialty is far from easy. Here in the US, the positions are very competitive as not everyone could be accepted. Already hard in nature, here are specialties that make the journey more difficult.
Orthopedic Surgery
You need a USMLE test score of 248 and all residents compete for only 0.83 positions. No wonder this is one of the hardest as an orthopedic surgeon's average annual salary is $535,668. This is a 5-year residency training with a required 2-year post-surgical fellowship.
Neurological Surgery
Neurosurgeons enjoy an annual earning of up to $609,639. However, candidates compete for 0.93 of the positions before they could match the position. An average USMLE score of 245.5 is needed to be considered.
Plastic Surgery
One of the newest in the medical field, plastic surgery has been gaining much attention in the US. It's getting popular for the past 20 years and now, it is considered one of the most competitive residencies. A plastic surgeon earns a mid-year salary of $407,709. Before you get matched, aim to have an average USMLE test score of around 248.5 as you get to compete with 0.74 posts.
Otolaryngology
Unlike plastic surgery, otolaryngology is one of the oldest. You need at least a 250 USMLE score to get in and compete with 0.84 positions. When matched, you could earn an average of $369,790 salary.
Dermatology
If you aspire to be a dermatologist and earn around $400,989 yearly, aim for an average USMLE score of 251. I'm sure you'll get to stand out and compete for 0.95 open positions.
Radiation Oncology
This is a highly competitive specialty as radiation oncologists earn around $418,288 a year. You need to have a USMLE score of around 244.5 to get your spot in 0.93 open positions.
Urology
Aim at least a USMLE score of 238 so you'll get to stand out with the many aspirants who compete for the 0.82 positions. Their salary is around $381,029 annually.
Ophthalmology
Though the salary is quite lower than the others I mentioned, ophthalmology belongs to the list as the salary can reach $343,144 annually. Open positions are only 1.01 and you need to excel to get in.
Diagnostic Radiology
The average salary of $404,302 is attracting many graduates, but only a few with a USMLE score of at least 245 can be considered. The ratio of opened positions is 1.29.
General Surgery
Aspiring surgeons should aim for a USMLE score of 238.5. Graduates compete for the 1.1 positions so they could also experience the luxury of earning around $360,933 a year.
You could also check my article on the 10 most competitive residencies here for more information!
2. Can You Choose Where To Do Your Residency?
You can apply for your chosen field, but it's not guaranteed that you'll match what you applied for. I say that matching for a major university hospital is really difficult as the competition is very high. On the other hand, matching with the least competitive ones in a remote, underserved, or rural area is quite easier.
3. What Is The Easiest Residency?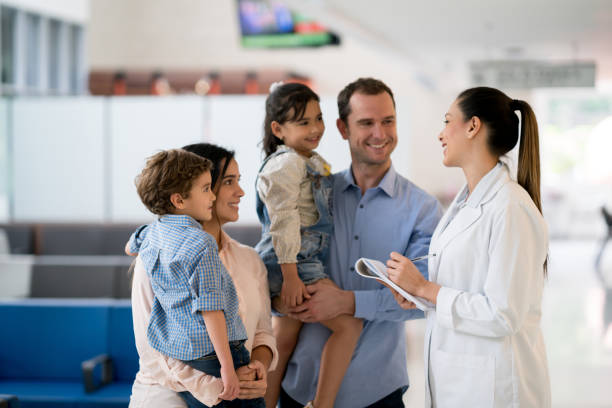 I'll be honest. No residency is easy. You need to work hard for the residency you like as the competition would always be evident.
Family Medicine
One of the least competitive is family medicine. It's a 3 to 4-year program that specializes in primary care. Family physicians earn around $231,000 a year. Let me tell you more about family medicine later on.
Physical Medicine and Rehabilitation
Also called physiatry, PM&R concentrates on restoring patients' functional capabilities. They enhance the quality of life by alleviating pain and physical disabilities. This runs for 4 years and they earn an average of $306,000.
Anesthesiology
Looking for a residency that earns around $392,000 a year and you don't have that many competitors with you? Then, anesthesiology is a medical residency that gives higher pay but isn't completely filled. It lasts 4 years in which your job will be mainly administering and monitoring patients with anesthesia during surgery.
Pediatrics
This is a counterpart of internal medicine. However, instead of adults, you handle infants, children, and adolescents as patients. Despite a salary of only $225,000 per year, this 3-year residency could be fulfilling as you save the lives of kids.
Psychiatry
This 4-year residency could be both challenging and fun as you work on managing mental disorders. With a $260,000 salary per year, you'll feel fulfilled as you explore various behaviors and minds of various patients and manage them.
4. Is Medical School Harder Than Residency?
Personally, they're both hard, but in different ways. Medical school, especially for the first 2 years, as hard as I'm kind of adjusting with everything—from my study habits up to the changes I need to do in my lifestyle. There's just lesser time for non-acad stuff. And in med school, you're just starting to absorb everything you can quickly and apply them appropriately so you could answer the exams right and get high scores. The very challenging part about med school is you need to keep your grades high for future applications such as residency.
Residency, on the other hand, is hard since you're up for the challenge of the real world. You'll encounter real patients, cases, and lives! Their lives are in your hands so you should be extra responsible for every decision you make. In residency, you'll get to study and work at the same time but the advantage is, you get paid for the hard work.
5. What Is Family Medicine Residency Like?
Family medicine devotes its time to the outpatient setting. During the first year, they see patients in the office 2 times a week and 3-5 sessions a week during the 2nd and 3rd years. Around 400-500 consultations are conducted over 3 years. They are also trained on various surgical procedures such as skin biopsies, joint injections, colposcopy, laceration repair, circumcisions, I & D's, endometrial biopsies, diaphragm fittings, and IUD & Nexplanon placement. They are well-rounded physicians that they also provide care for the psychiatric component. They can provide prenatal care and sports medicine.
6. What Is Internal Medicine Residency Like?
Let me tell you what's internal medicine residency like from an actual IM resident. You'll be working around 8-10 hours a day for inpatient care. Typically, the day will be doing rounds, doing conferences with the attendings, and checking patients. Internal medicine is basically the umbrella specialty that could cover problems related to other specialties.
You can watch my video here on 6 awesome reasons why you should pick internal medicine. Don't forget to hit that subscribe button!
I hope you now have an idea of what is medical residency like. It may be challenging, but I guarantee you that it would be one of the most rewarding experiences of your life. I wish you that you get to match the specialty that you desire!
[Free Download] Want to have everything you need to be a top student on your medical journey? Get FREE access to our Med School Success Handbook to get 60+ tips including the best study, time management, mindset tips you need to be a top student. Download it here.
If you have enjoyed this post, how about checking out some of our other blog posts for more great content?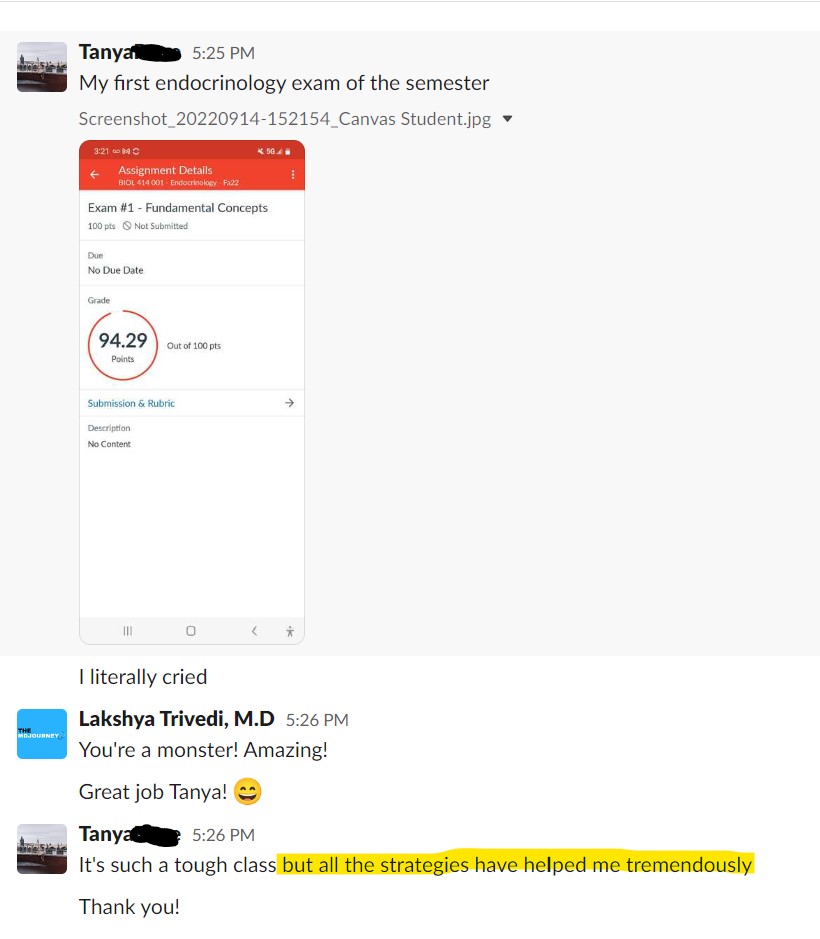 Download The Free Med School Success Handbook For The Best Step-By-Step Tips For Your Medical Journey!
Again, thanks for stopping by!
Until next time my friend…