It is normal to feel discouraged when you are waitlisted for medical school after applying for your dream institution. You won't always get your expected results, and that's fine.
Fortunately, getting waitlisted is not the end of your journey with that specific school. It would be better to see it as an accomplishment because entering a med school is quite challenging, and you managed to get waitlisted!
Getting a rejection would be worse, and there are some things that you can do to get off the waitlist. If you're ready, continue reading below. I will help you find the answers to your frequently asked questions regarding getting waitlisted in med school.
What Is A Waitlist For Medical School?
When you apply to a medical school, there are three results that you can expect to receive: accepted, rejected, or waitlisted.
Receiving a waitlisted result can be a different experience for different students. Many people develop mixed emotions over this result. It is okay to feel upset but getting placed on a waitlist is already an accomplishment.
The percentage of students who get interviewed only ranges from 10% to 15% of the total applications. That is extremely low in comparison to other programs. If you have reached the interview stage, you are already ahead of your game with others, which is something to be thankful for.
Do not give up just yet. The next thing to do is try your best to get off the waitlist.
Most medical schools send out more acceptance letters than the available seats in the upcoming class around mid-October. This is because not everyone is going to accept their offer. It happens all the time, and they do this to give way to more outstanding applicants.
The waitlist of students is there to fill the class depending on how many students decline their admission. If you are on a waitlist, there is a big chance that you will be able to take someone else's place in that particular school.
Want Better Grades In just 3-Steps?
Get Access To Our Free 3-Step Study System To Get Better Grades With Less Time & Stress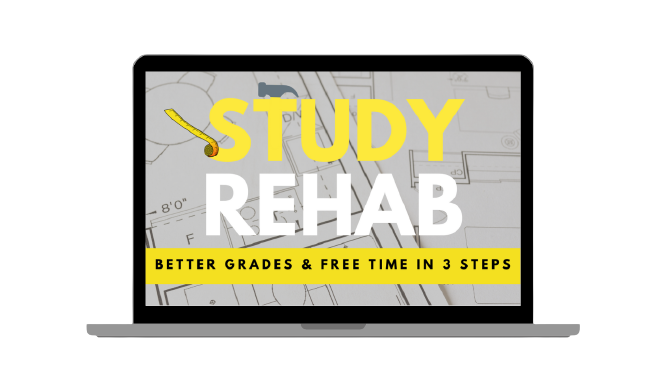 How Does A Med School Waitlist Work?
Around the middle of March, medical schools are required to send out acceptance offers that equal the capacity of the entering class. However, some schools do send out more than the available slots in case some students choose to decline.
They do not have a certain way to determine how many will accept or reject their admission offers, so they create a waitlist. Students under waitlists are just as qualified as the accepted ones and are there to fill the gaps in case the entering class has available slots.
There are two types of waitlists in medical school: pre-interview waitlist and post-interview waitlist. The pre-interview waitlist happens before the interview stage, while the post-interview waitlist happens after the interview.
Bonus: Want better grades with more free time (and less stress)? Get access to our free 3-step study system here to see what other top students do that you may not be doing!
They have reasons why they do this, and that's not to waste everyone's time. Here are some of the reasons why the med schools come up with a waitlist:
Avoid Overbooking
Every school has a specific capacity of students that they can accept. They also ensure that everyone in the class is qualified and passionate in the field.
Creating a waitlist allows them to see those who are willing enough to wait and fill the available slots in their institution.
Training Is Expensive
All students who choose to pursue the medical field know how expensive it gets, and that is the same with the school. Medical equipment alone costs hundreds of dollars, and institutions invest in good materials to provide high-quality education.
Schools also need to match the salary of their highly qualified PhDs and MDs to give the students hands-on while working in laboratories and hospitals.
Aside from that, medical schools also work hard to keep their students from performing malpractice when handling patients, as it can be costly. It is safe to say that medical institutions also spend high amounts of money to supply students with everything they need to enter the field competently.
Get The Exact 8-Steps I Used To Get A 3.9 GPA In Med School For Free Below!
School Ranking
Medical schools have rankings that they wish to maintain. Their ranking will be worse with the more students they accept.
They must uphold a standard of only accepting highly qualified students in order to ensure that the field will not be saturated with less competitive students. After all, working in the field is critical because you will be handling a person's life and health.
Yield
A school's yield is not always given much attention, but it brings an important aspect to institutions. Waitlists maintain the interest of applicants. Waitlists indicate that the school does not just casually accept everyone who wishes to enter.
A medical school's yield—the proportion of matriculating students divided by the number of accepted applicants—may affect their ranking.
Soft Rejection
This might be the most difficult to accept, but some medical schools use waitlists to reject students without hurting them too much. Institutions cannot always accept everyone, even if they want to. Doing so may also help students not lose sight of their goal and not have an overbearing discouragement from the rejection.
Bonus: Want better grades with more free time (and less stress)? Get access to our free 3-step study system here to see what other top students do that you may not be doing!
Why Have I Been Put On A Med School Waitlist?
You might feel bad after they put you on the waitlist for your dream med school, but it doesn't always mean that you are not as good as those who got accepted. Even though you believe that you have an excellent application, you might be lacking in some areas that a specific med school deems important.
Know that every school has different standards. You cannot expect them all to have the same process and set of qualities to look for.
Some even say that it is just a soft rejection, which sometimes works like it, but not always. At least you still have one more chance to prove the strengths you have to offer. There's no guarantee on whether you will be admitted or not, but there's hope!
There are different reasons why you might be put on a waitlist, and here are those:
The school saw potential in your application but wants to interview other applicants first.
Your parents or a close relative is an alumnus or well-connected to the institution, and they put you on the waitlist as a courtesy.
You might be too strong as a candidate, and the school thinks you will be admitted to a better and more prestigious institution.
Your application has flaws that make you an average candidate. It is possible that your grades and scores are not high enough, or you lack extracurricular and volunteer activities.
The number of students entering the class is limited, and many applicants have the same credentials as you.
Want Better Grades In Med School In Less Time Using Just 3 Steps?

Click Below To Get FREE Access To Our Study Course To Discover The 3-Steps Hundreds Of Med Students Have Used To Increase Their Grades & Efficiency While Studying Less
Do Waitlisted Students Get Accepted Into Med School?
Let's admit it. Being on a waitlist can be quite confusing.
You are unsure if you should hold on to the hope of getting admitted or move on to another school. There's not one strategy that would work for everyone in this case. It is always a different situation, and you should do what you really want.
Some would say that it is not the best idea to wait. These are some of the reasons why they say so:
Bonus: Want better grades with more free time (and less stress)? Get access to our free 3-step study system here to see what other top students do that you may not be doing!
The Number Of Waitlisted Students Vary
Even though there is available information on the internet that you can compare, you should not depend on your decision from that. The number of waitlisted med school applicants varies per year and for different institutions.
Just because they accepted a higher percentage of students in the previous year doesn't mean that they would be the same this year. There's no guarantee that you will fill a slot at the end of the admission season.
You Don't Know Your Standing
The disadvantage of being on a waitlist is not knowing where you stand. Usually, it comes with a ranking, and the first ones on the list get to fill the gaps in the entering class first. If you are far down on the ranking, there's a bigger chance that you would not be able to make it despite the number of students who declined the school's acceptance offer.
You Might Waste Your Time
We all know how important time is when you are applying for medical school. Students are usually advised to apply for more than one institution, so you have options in case the first school of your choice does not offer you admission.
Spending all your time focusing on one specific school is fine, but it can be risky if you are only on the waitlist. Instead, you can use that time to either invest more in your education or gather experience that would be valuable for your next application.
You Can Pursue An Education At An International Medical School
Waitlisted students in the U.S. and Canada can pursue an education at an international medical school. Most institutions outside North America have a different timeline and deadline for admission. If you have a good school standing, GPA score, test scores, experience, and requirements, you might come upon a good opportunity.
Get The Exact 8-Steps I Used To Get A 3.9 GPA In Med School For Free Below!
What To Do If You Are Waitlisted For Medical School?
Assuming that you are currently on a waitlist, these are some things that you can do in the time being:
Don't Get Discouraged
You will feel upset, that's for sure. However, this does not end your journey in medical school. Know that institutions receive hundreds, if not thousands, of applications each year, while the class seats are limited.
Even if you have good credentials, they cannot always accept people right away. You should know that there are many applicants out there who are just as deserving as you. Getting put on the waitlist may indicate that they cannot just immediately let you go.
Through the process, they might open slots if some students reject their acceptance offer, and you have to be ready for your opportunity. Usually, medical schools admit around 50% of their waitlisted students to the entering class. That is a big number considering the percentage of medical school admissions each year.
Continue Being Determined
It's easy to feel like giving up at this stage, but instead, you can provide the school with any information about your medical experience that may help get you off the waitlist.
You can send your desired schools relevant updates about your recent achievements, activities, and grades that may strengthen your credentials. However, not every school accepts updates, so it would be best to inquire first.
You can write a letter of intent to the school, similar to a personal residency statement when applying for a program, to show your interest in their program. Sometimes, it can be persuasive if you present your intent nicely and somehow promise yourself to that school. It would also help to highlight your strengths and how you can be an asset to the institution.
Get The Exact 8-Steps I Used To Get A 3.9 GPA In Med School For Free Below!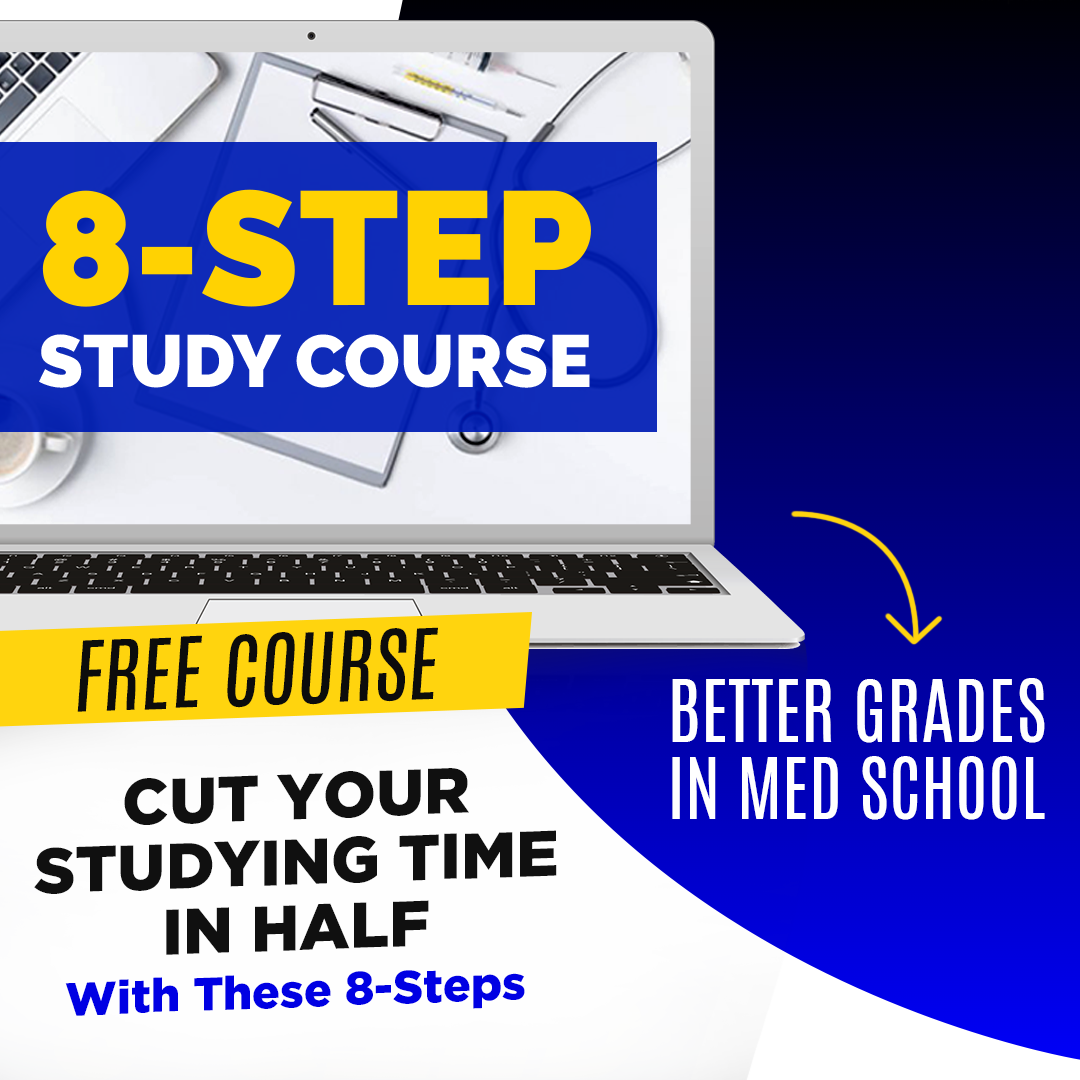 Manage Your Expectations
Getting yourself off a waitlist may take some time. Your available slot also depends on the decision of accepted applicants, which may take months to progress.
While you are waiting, you can write letters to the schools you applied to regarding any changes in your contact details. You can also ask your trusted advisers and physician experts for advice and get valuable ideas based on their experience.
Decide If You Are Going To Accept The Offer
If you are put on the waitlist, they are going to inform you about it. At this time, it is up to you if you are going to accept it or not. It is even harder if you apply early rather than going through the regular round.
Bonus: Want better grades with more free time (and less stress)? Get access to our free 3-step study system here to see what other top students do that you may not be doing!
Consider Your Finances
If you are seeking financial aid and assistance, getting waitlisted might be a disadvantage for you. It is also possible to have a more difficult time looking for housing options for the same reasons.
You should have a backup plan for these kinds of situations that come your way.
Inform Colleges Of Your Decisions
Suppose you already committed to a different school but recently received an acceptance offer from your top choice after being waitlisted, be sure to inform them immediately. Keep in mind that most enrollment deposits are non-refundable.
If you have other options, you explore them in the meantime and do not give your all to only one institution.
If your dream school somehow accepts you, that's great. Congratulations! If they don't, pursuing the medical field in a different school is still possible.
How Can You Get Off A Medical School Waitlist
There are not many things that you can do that will ultimately get you off the waitlist. However, that doesn't mean that you can't.
Although all you can basically do is wait for the decision of the admissions committee, you can make small efforts to encourage a good result.
First, you should let your top school know how interested you are in the program they offer. You can update them regarding any improvements in your application that will make you seem a good candidate. Every time a student declines their acceptance offer, that is an opportunity for you to get admitted.
You would want to constantly communicate with the school and show how good of a student you are. Know if they prefer to get contacted via email or phone. You can also write them letters as you get in touch with them.
As long as you are dedicated, they may be able to see that. However, this is not a guarantee. It would be best to know your options so you will not be left out without an admitting school.
Bonus: Want better grades with more free time (and less stress)? Get access to our free 3-step study system here to see what other top students do that you may not be doing!
If you are currently waitlisted for medical school, there's no certainty that you will be able to pursue medicine at that particular institution. It is your decision if you want to take the risk and wait.
Just remember to stay on track. There are other schools out there that might be able to offer you the same quality of education. Do not waste too much time being uncertain, and explore your options.
Want Better Grades In Med School In Less Time Using Just 3 Steps?

Click Below To Get FREE Access To Our Study Course To Discover The 3-Steps Hundreds Of Med Students Have Used To Increase Their Grades & Efficiency While Studying Less
You may be in medical school and you want tips and strategies that will help you avoid pitfalls and become more successful. Study better and have better time management and productivity with the Domination Bundle!
The Domination Bundle is literally all the guides and resources that I have put together when I was in medical school and things that I wish that I used back then. And it's been reviewed by hundreds of students. So check it out here if you're interested.
If you found this article helpful, check out these additional contents:
Until the next one my friend…