This post is for individuals who want to get into medical school and become a physician, to those who failed after an application cycle or have a fear that after applying, they might not be able to get in. What to do if you don't get into med school?
I want to give you a step-by-step approach. These are things I tell a lot of the students I've coached through the med school admission process. Here's how you can approach it from a brand new, fresh perspective.
Let's get into it!
Wait a minute! If you want this post in a video format, you can check out my YouTube video below! Make sure to subscribe for weekly content and leave a comment if you enjoy this one!
Step #1. Unify Your Application
So step number one, after getting over some of that disappointment from rejections and not being able to get into medical schools, what you want to do is to really focus on unifying your application.
Bonus: Want better grades with more free time (and less stress)? Get access to our free 3-step study system here to see what other top students do that you may not be doing!
Take Inventory Of Your Experiences
Usually, the first step (and the premature step) that a lot of medical students do is figure out the things they can do to add to their application. There's definitely some time and place for this.
Start taking inventory and understand what you already have.
It may not seem like very much to you, and it may seem like you have a long way to go compared to other individuals who have applied with you. But here's what you can do to take inventory of your current experiences into your resume.
Understand what you have to offer on your applications. That includes your experiences, research, grades, and all the things medical schools may want.
Get The Exact 8-Steps I Used To Get A 3.9 GPA In Med School For Free Below!
Unify Your Credentials
Now the biggest step is to focus on unifying them all. A lot of students will make the mistake of trying to do every volunteer experience, joining all the pre-med organizations, and do all the research, because they think those make an ideal med school applicant.
Really, it doesn't. It just makes you look like more of the individuals who are applying with you.
The best thing you can do for yourself is to ask: What experiences do I have, and which ones did I enjoy?
Bonus: Want better grades with more free time (and less stress)? Get access to our free 3-step study system here to see what other top students do that you may not be doing!
A great example I always give is about Student A and Student B.
Student A is your typical pre-med applicant who is a Major in Biology and joins all the typical pre-med organizations and community service projects.
Student B, on the other hand, is somebody who has experiences based on his interests. Maybe he has an interest in community service or he wants to work with the underserved population.
Student B would only look for things that are related to community service. He can look for research projects, health policy projects, or community service projects that are around his core of interests.
Be like student B. Tell yourself: "This is what I like to do. I'm only going to look for experiences that do this."
Find Common Themes In Your Experiences
Look at the experiences you already have and ask, "If I were to do these all over again, which ones would I actually want to do? Which ones do I enjoy?"
Maybe you didn't enjoy any of your community service projects. And that's completely fine.
But maybe you really enjoyed research because you liked the science behind it, or you liked being a teaching assistant because you really enjoyed helping your mentor teach other college students.
Take an inventory of your current experiences and find the common themes they have. Then you can tie your application a little better using the same experiences. Your essays can start to reflect on those themes.
Want Better Grades In just 3-Steps?
Get Access To Our Free 3-Step Study System To Get Better Grades With Less Time & Stress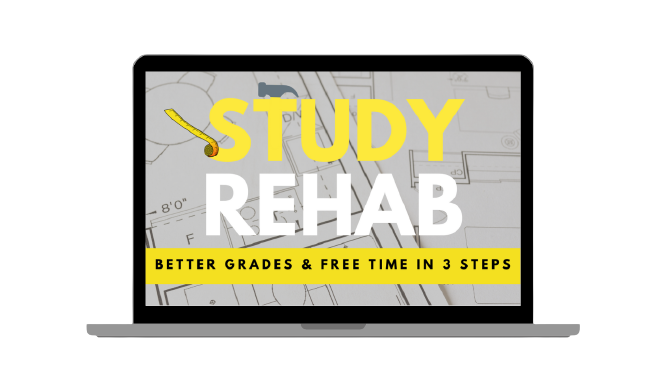 Now when admission boards get your application, it will be nicely packaged. They could be interested in working with a person who has experience with the underserved population or working in a research-based scientific academic setting.
Your application just gives so much of a better picture that the admission board can say, "He/she is probably going to be an amazing physician who is interested in this specific area."
And it's a great thing for admission boards to already be able to label you compared to a typical pre-med student or a pre-med applicant, who tends to be uninteresting and easy to forget.
So if you can already package your current application with a much prettier bow, you're already putting yourself ahead before you even get into step number two.
Bonus: Want better grades with more free time (and less stress)? Get access to our free 3-step study system here to see what other top students do that you may not be doing!
Step #2. Find The Missing Holes
Once you're able to find the common theme or your angle for your med school applications, then you can find the missing holes.
Red Flags In Your Application
Ask yourself: What are my red flags?
First of all, is it my grades? Is it the lack of research? Is it the lack of experience? For example, you might really enjoy working with the underserved, but you realized that you don't really have very much on your application to reflect that.
Want Better Grades In Med School In Less Time Using Just 3 Steps?

Click Below To Get FREE Access To Our Study Course To Discover The 3-Steps Hundreds Of Med Students Have Used To Increase Their Grades & Efficiency While Studying Less
Highlight Your Interests
Then ask yourself, 'What can I do during this year, or this gap year, to really highlight that?'
Then you will be focused on having these experiences that you can talk about in your personal statements and in your interviews.
I say this from personal experience because I took a gap year purposefully. In that gap year, I worked with kids with autism.
It was a job I kind of fell into, and at the time I wasn't sure what I wanted to do.
But I was able to use that job and experience to realize that I really enjoyed working one-on-one with these individuals and their families.
With that, I was able to talk about these experiences in my personal statements as well as my interview.
Now, by no means did I end up as a pediatrician. I actually ended up in Internal Medicine.
But that just goes to show that experiences don't have to commit you to a specialty.
During that time, I was just saying, "I'm pretty sure as a physician, I would want to work one-on-one with people and have continuity care with them and their families."
I was then able to find a job that was able to help me understand it: Do I really, or do I not?
Thankfully, I found out that I do, and I was able to use that and talk about it in my personal statements and my interviews.
So, find the missing holes after you find your common themes, and then you can have a more cohesive application versus trying to just find more experiences to add to an application that's not well put together.
Step #3. Contact The School You're Interested In
Now step number three is a little bit advanced and based on your comfort level.
In this step, you can contact the schools you're actually interested in and learn what med schools look for.
Ask if they can give you more specifics. What kind of things have they seen in general for students who have been reapplicants either once or multiple times?
Maybe they were able to spot a commitment to academics and improving grades, or maybe saw a year of people who had done more research.
Get The Exact 8-Steps I Used To Get A 3.9 GPA In Med School For Free Below!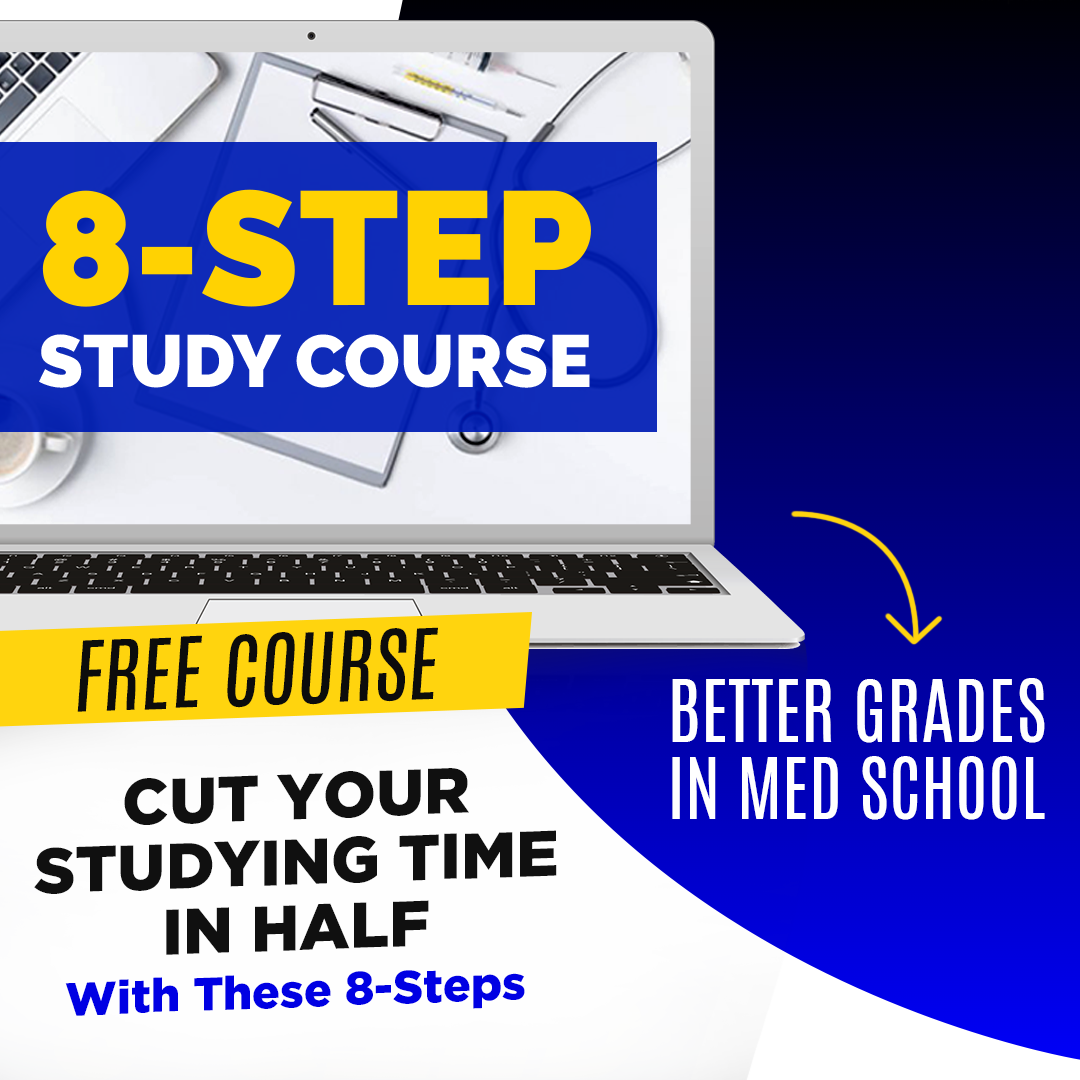 With the information from the schools that did respond, you can find common themes.
For example, you have four schools in mind, and three of them tell you that they really love students who do research and commit to research in the field they are interested in. That shows you that maybe this is what you should be doing.
So instead of just planning blindly, you can simply go to the sources or to the people who may one day give you that acceptance letter you really want.
Even to just say, "What kind of things do you guys look for?" is a powerful strategy.
Ask if they can put you in contact with some of their medical students who have applied multiple times.
Hopefully, those students are forthcoming, honest, and truthful, so they may be able to tell you things to do and things not to do.
Bonus: Want better grades with more free time (and less stress)? Get access to our free 3-step study system here to see what other top students do that you may not be doing!
Does It Bring You Closer To Your Goal?
Now, while I haven't applied to medical school twice myself, a common question I do get is this: "Should I get an advanced degree, like a Master's in Public Health or a Master's in Science?"
You need to ask yourself, "Does it contribute to my end goal at all? Or can I do something more cohesive or productive?
Imagine if you were writing your biography at the age of 35 when you've finished residency. Is that Master's really going to push the needle forward?
If the answer is no, then use that year to redo your application and do what you need to do to be able to say something like, "Well, during this year I was able to work with an underserved population, and now I'm working as a public health advocate. This was a great experience to get that ignition started on that interest."
You may not know what the ending will be, but just make sure that what you do will be able to get you closer to your goal.
Get The Exact 8-Steps I Used To Get A 3.9 GPA In Med School For Free Below!
Step #4. Apply To More Med Schools
Step number four may seem a little bit generic and that's why I left it to the end. And it is to apply more broadly than you did the first time.
You may have had expectations of what schools might have taken you, and I, myself, have been quite disappointed after interviews and not getting accepted.
It's okay to apply to them as long as you're using step number three to get an idea of what kinds of things they're looking for.
But also ask yourself if you have applied to the other schools, like Caribbean schools. Or maybe there are other programs you haven't considered in different parts of the country.
There are parts of the world that may still help you get to that ultimate goal of being a physician. You just have to take the time to broaden your horizons.
And that, my friends, are my four top tips on what to do if you don't get into med school.
A big part of your med school application is your personal statement. If you want to see examples of good personal statements, check out this article: Medical School Personal Statement Examples And Tips
Get The Exact 8-Steps I Used To Get A 3.9 GPA In Med School For Free Below!
You may be in medical school and you want tips and strategies that will help you avoid pitfalls and become more successful. Study better and have better time management and productivity with the Domination Bundle!
The Domination Bundle is literally all the guides and resources that I have put together when I was in medical school and things that I wish that I used back then. And it's been reviewed by hundreds of students. So check it out here if you're interested.
If you enjoyed this post about what to do if you don't get into med school, try these other related posts as well:
Until the next one my friend…